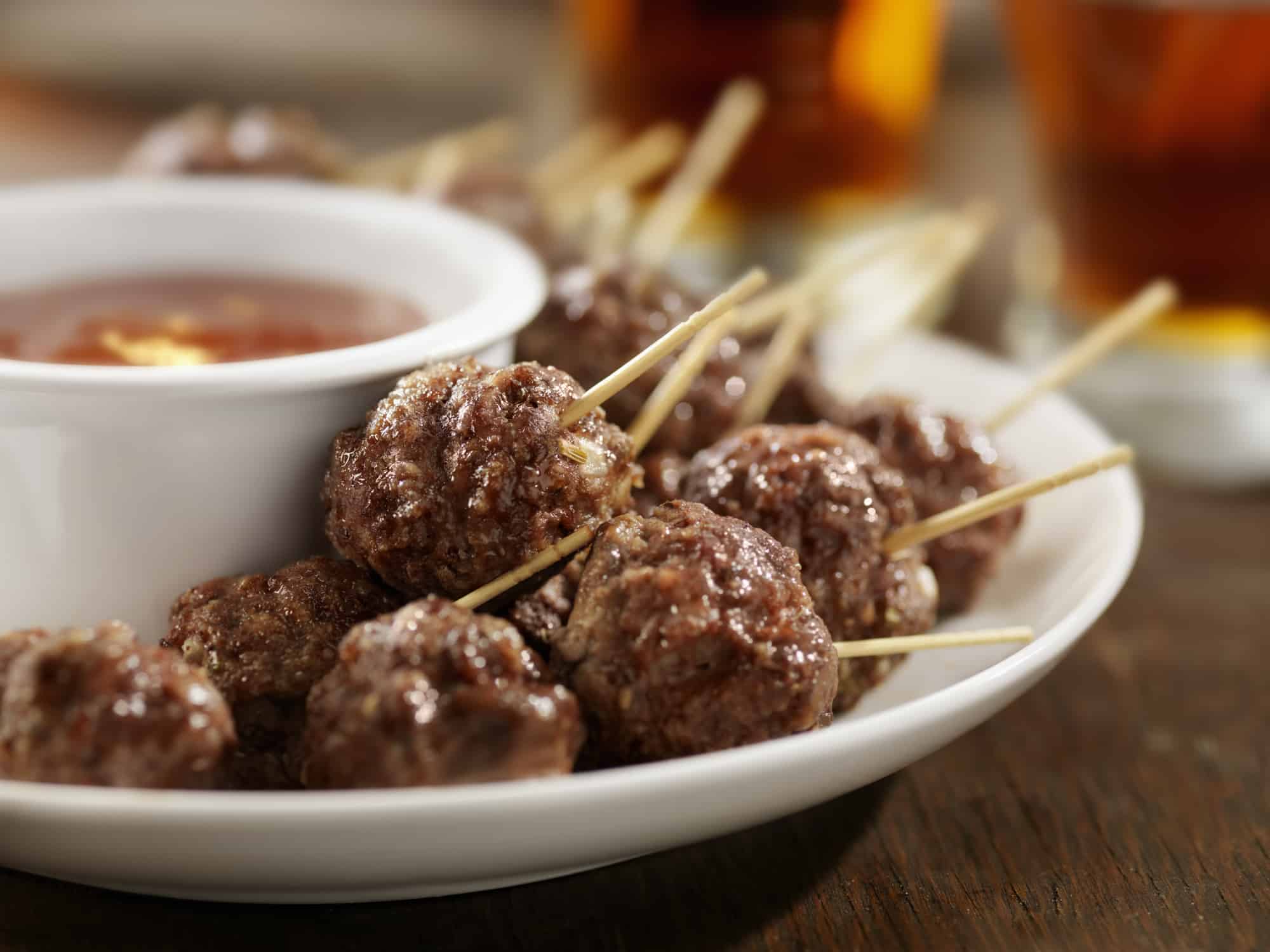 Let's Get Ready for Baby!
Sign up for our monthly pregnancy email series, and you'll get regular updates on your baby's development, helpful timelines to get ready for their arrival, must-have baby needs and so much more! PLUS, you'll get instant access to the MomsWhoThink "Ultimate Guide to Baby Naming in 2022."
CLICK HERE
to get started!
[addtoany]
Sweet and sour meatballs may sound like an unconventional dish, but they should definitely be way more popular because they are impossibly delicious. Meatballs taste great on their own, but to festoon the dish with a sweet and sour flavoring is to take it into the stratosphere of excellent taste.
What could possibly compare to the tastiness of sweet and sour meatballs? With this recipe, every aspect of the meal will taste amazing, combining in a perfect result of one of the best meals you will have all year. You will want to make it again and again, as soon as you possibly could.
Easy Sweet and Sour Meatballs
One of the best parts of cooking sweet and sour meatballs is the simplicity. If you are coming off of a very long day when you had to wake up early to go to work, exhaust yourself there for a slew of hours, and then become a bona fide chauffeur for the rest of your family as you navigate the neverending onslaught of business that each passing day brings, then the sweet and sour meatballs dish might just be perfect for you to cook. Not only is it incredibly easy to make with minimal steps in the recipe and cooking process (just four short steps!), but it is also comprised of very minimal ingredients. You might not necessarily believe that a recipe with three ingredients and four steps would be a winner, but the easy sweet and sour meatballs recipe is a home run no matter which way you slice it.
After all, everyone in the family loves meatballs, no? So once you know that you have a base dish that everyone is going to savor, then you can really feel free to cut loose with the recipe and experiment with all sorts of different flavors that sweet and sour meatballs can come in! This particular recipe gives the sweet and sour meatballs a distinct and unique flavor that only you can provide with your own blend of homemade cooking and an adventurous spirit to try new flavors from the corners of the globe. Meatballs make the perfect muse for such an endeavor.
Sweet and Sour Meatballs Grape Jelly
In the recipe for these super simple and super tasty sweet and sour meatballs, the ingredients that are called for include meatballs, obviously, but things become a little obvious when you throw in the cup of brown sugar and the can of crushed pineapple in juice. Pineapples and brown sugar do not necessarily scream "meatballs would taste great with us!," but they are undoubtedly perfect for tossing the delectable meatballs into a savory sweet and sour flavor sauce.
Now, these meatballs can be paired with any number of delicious sides to flesh out the meal even more. This particular recipe calls for rice and vegetables, but you can add any sort of side you want because the sweet and sour meatballs are just that dynamic.
Adding into this level of versatility that comes with the sweet and sour meatballs is the fact that you can use this recipe and the ingredients you use to make the meatballs taste so delicious in the form of grape jelly. Jelly can just as easily be a part of the sweet and sour endeavor for the meatballs, but it can also be produced entirely from the cooking process for these meatballs.
Grapes and pineapples do not necessarily seem like fruits that would pair well together at first glance, but there is no denying that this particular combination will taste both sweet and sour, but definitely with more of an emphasis on the sweet. The recipe will leave your mouth watering and hoping for another taste of the sweet and sour meatballs.
If you enjoyed this recipe, make sure to check out our Broccoli Ricotta Mozzarella Stuffed Shells Recipe and our Sausage and Peppers Rigatoni Recipe.
Print
Sweet and Sour Meatballs
---
Author:

Total Time:

1 hour 15 minutes
1 cup

brown sugar

16 ounce

can crushed pineapple in juice

2

pounds frozen meatballs
---
Instructions
1. Place sugar and pineapples with juice in a mixing bowl and blend together.
2. Stir in meatballs and make sure they're well covered.
3. Spoon into a lightly greased 9″x 13″ baking pan.
4. Bake at 350°F for 1 hour, or until meatballs brown and sauce is bubbly. Serve with rice and vegetables if desired.
Prep Time:

15 Minutes

Cook Time:

1 Hour

Category:

Main Course

Method:

Baking

Cuisine:

American
Keywords: easy sweet and sour meatballs, sweet and sour meatballs grape jelly