Tapioca vs. Rice Pudding
Pudding is a delicious dessert that many people enjoy all around the world. There are a variety of puddings available today, whether you want a traditional pudding with flavors like vanilla or chocolate or a pudding with more texture. There are many choices around the world. This post will look at the difference between rice and tapioca pudding. On the surface, both rice and tapioca pudding look very similar. However, there are some important differences that we will explore. The main difference between tapioca pudding and rice pudding lies in the ingredients.
Are Tapioca and Rice Pudding the Same Thing?
No, tapioca pudding and rice pudding are not the same thing. They contain two different ingredients, although they look very similar. The texture is different between the two puddings, and so is the taste. Tapioca and rice pudding are enjoyed all around the world. Both of their history is unknown. However, it is safe to assume that tapioca and rice pudding have existed for a long time.
Tapioca vs. Rice Pudding: What is the Difference?
The main difference between rice and tapioca pudding is the ingredients. They appear similarly, and many enjoy these puddings as a sweet treat. However, tapioca pudding's main ingredient is the tapioca pearl. Tapioca pearls come from a root called cassava. This root is native to South America. Rice pudding, on the other hand, contains rice. Although they both have a white or off-white appearance, the smell differs. Rice pudding often smells and tastes like rice unless the pudding has a stronger flavor added to it. Tapioca pudding, however, usually has a vanilla smell and taste to it. The texture differs slightly, but the taste will vary depending on the extra ingredients in each pudding.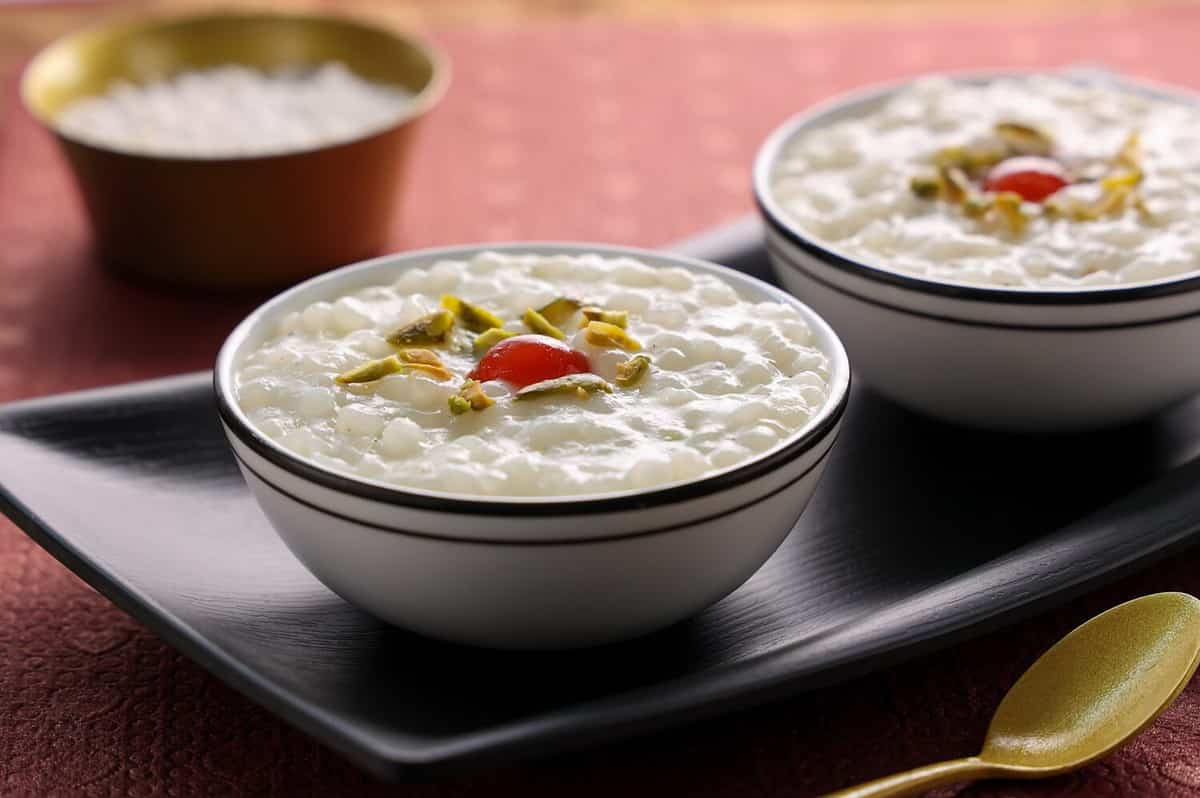 What Is Tapioca?
Let's take a look at what tapioca is. Tapioca comes out of the cassava root that is native to South America. Many people often use tapioca as a substitute for gluten. Therefore, it has become prevalent among the gluten-free community. However, it is controversial on the nutritional value of tapioca. Many believe tapioca has very little nutritional value, as seen here in this article by Healthline. Although, some believe that the nutrients that tapioca does have can be very beneficial. For example, according to WebMD, tapioca can be a great source of iron and an excellent way to lower the risk of heart disease and diabetes.
While the nutritional value of tapioca is controversial, it is higher in calories because of its carb content. It also contains very little nutritional value regarding fiber or protein. Although it doesn't have very much nutritional value in these regards, tapioca is a great gluten-free option for putting in bread.
How to Use Tapioca
When making tapioca, squeezing the liquid out of the roots is the best way to eradicate the powder. After all the water is gone, a powder is left over. This grain can be added to many different products. A few of these products include tapioca pudding and bread. Tapioca is also a thickener agent. It is an excellent way to thicken pies and soups.
Tapioca itself does not have any flavor. Tapioca pudding ingredients include tapioca pearls, eggs, cream, sugar, milk, and some type of flavoring, typically vanilla. However, mango is a great additive flavor that many people enjoy. Also, tapioca has more of a robbery texture than rice pudding does.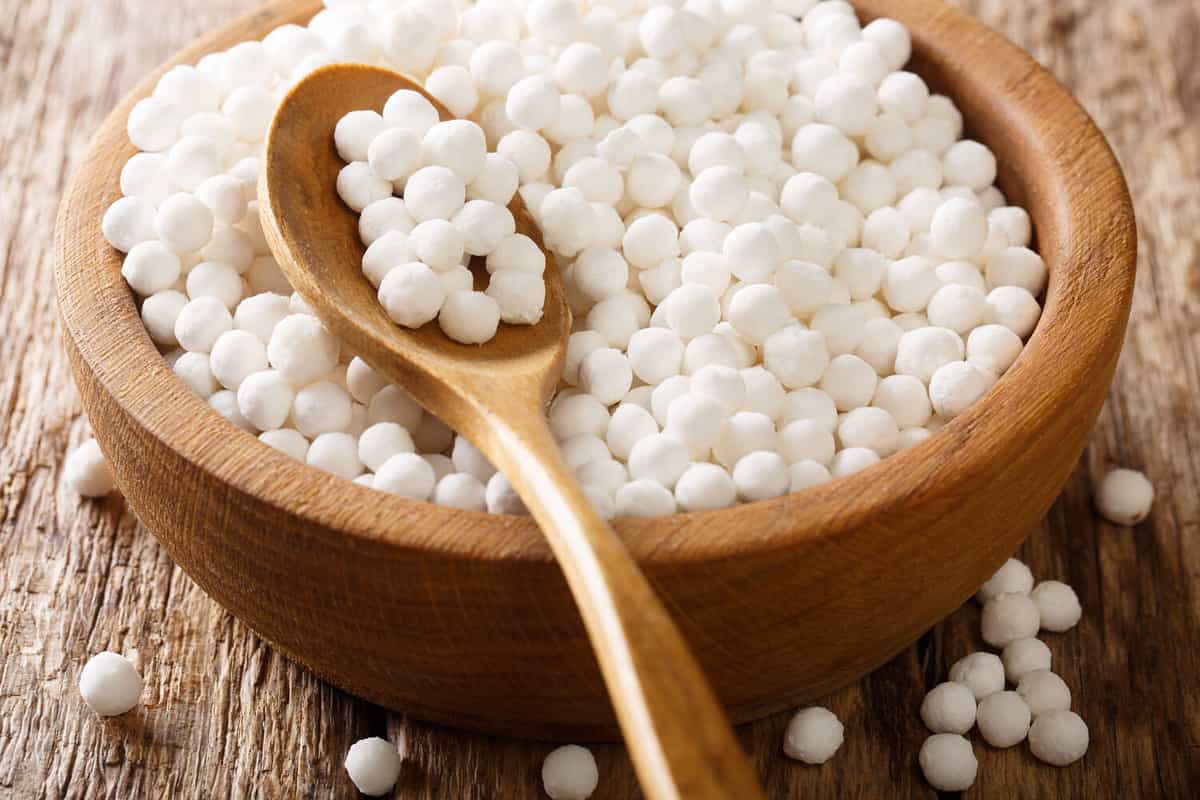 What is Rice Pudding?
Rice pudding is exactly what it sounds like. This pudding consists of rice and milk. Many recipes call for sugar, salt, and vanilla in a traditional rice pudding recipe. However, there are several different ways to make rice pudding. Rice pudding is creamy, and the texture is thick. Also, It is cooked on high heat in a saucepan for about an hour or until thick. Rice pudding is typically enjoyed while cold and will taste like rice unless a strong flavor is present. The typical flavor additive to rice pudding is vanilla. However, more flavors are enjoyed as well, such as nutmeg. When cooked, rice has a very soft and smooth texture. Therefore, the texture of rice pudding is different than tapioca. It is softer and smoother, whereas tapioca has a rubbery texture.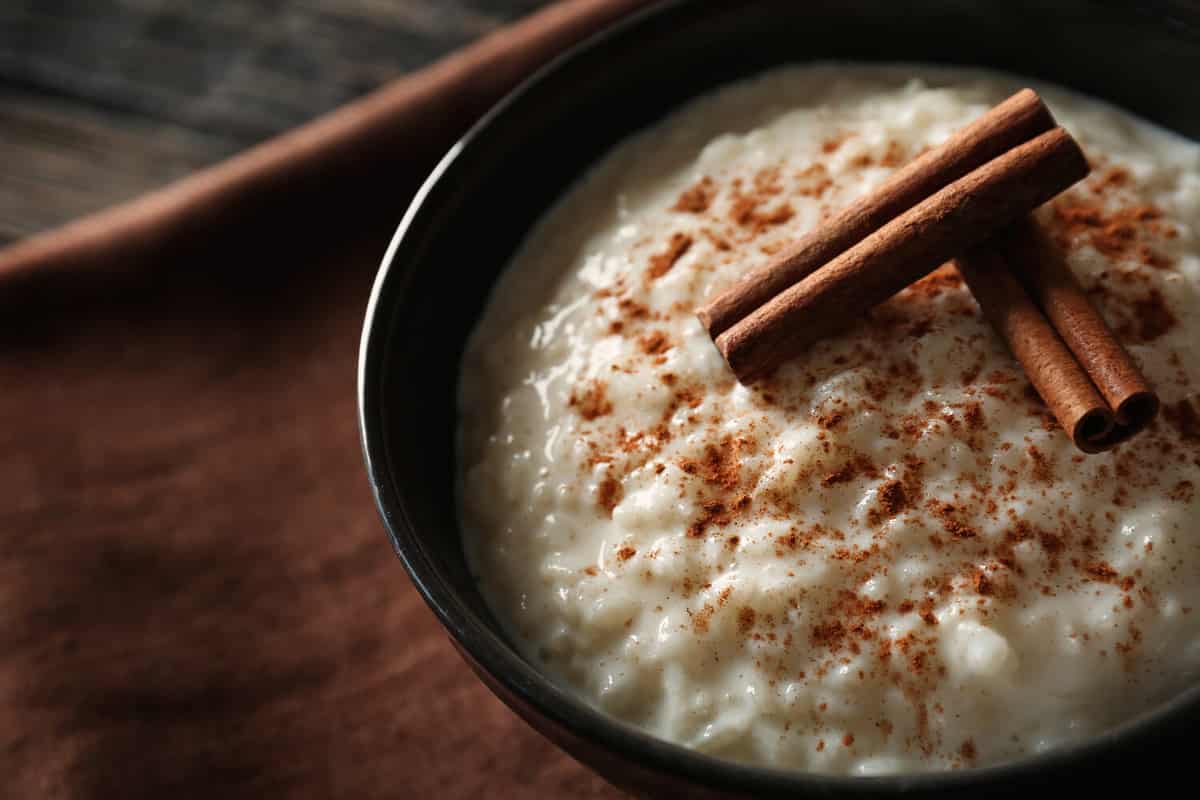 Can You Substitute Tapioca for Rice Pudding or Rice Pudding for Tapioca?
Rice pudding and tapioca pudding are very similar in appearance. However, they are different types of pudding. If you are in a pinch and need a sweet pudding to serve, either tapioca or rice pudding will deliver similar results. However, these puddings are different from one another. Therefore, whether or not you eat rice pudding or tapioca pudding depends on personal preference. Rice pudding is creamier and smoother than tapioca pudding. Tapioca pudding has a rubbery texture because the extraction occurs from a root. Also, tapioca pudding often has eggs in it when cooked. However, rice pudding usually does not. Therefore, the differences between the two mean they cannot really be substituted for one another. However, they make great alternatives if you are in the mood for a rich and thick pudding but only have one of these ingredients on hand.
One Final Note
Both tapioca and rice pudding have carbohydrates as their main ingredient. Also, both are excellent desserts made of milk, sugar, or cream.
If you want an excellent dessert to serve your family after a hearty meal, tapioca, and rice pudding are excellent choices. There are many instant tapioca and rice pudding options premade on grocery shelves. However, nothing quite beats making a dessert from scratch. So, if you are in the mood for tapioca or rice pudding, here are two effortless ways to make these delicious desserts.
For tapioca pudding, you will want to have the following on hand:
Tapioca pearls
Salt
Three whole cups of milk
Two eggs
Half a cup of sugar
One teaspoon of vanilla extract
Here is an excellent recipe for tapioca pudding.
For rice pudding, you will want to have the following on hand:
Half a pound of long-grain white rice that is
One quart of milk
1/4 cup of sugar
One teaspoon of butter
1/2 cup of raisins
Two teaspoons of cinnamon
And an additional 1/4 cup of milk
To make this excellent rice pudding recipe, Preheat your oven to 350°F. Next, you will add the milk to the rice and mix thoroughly. Next, add the cinnamon, raisins, and sugar to the rice mixture. After mixing this mixture, melt one teaspoon of butter and add it to the 1/4 cup of milk. Heat this mixture together without boiling. Pour the rice mixture into a dish that is oven safe, and then pour the milk and butter on top. Bake this rice pudding in the oven for 25 minutes. Enjoy this delicious treat warm after dinner, or place it in the refrigerator and eat it cold.
Whether or not you enjoy the smooth texture of rice pudding or the rubbery vanilla taste of tapioca, both of these desserts can bring back wonderful childhood memories or even offer a delicious treat to enjoy as a family. Whichever route you go, you cannot go wrong with either of these delicious desserts.
Rice Pudding Recipes
Pudding Comparisons