When it comes to sweets, not much beats the rich, creamy taste of a delicious and simple dessert; with an extensive array of dessert options, you may ask yourself the differences between the most popular ones. For example, is there a difference between mousse and pudding? Are shortbread and sugar cookies different? Also, what exactly is the difference between custard and pudding?
Both custard and pudding are sweet, rich, and creamy. Both desserts have cream and eggs in them and require gentle cooking. So, what exactly is the difference?
Are Custard and Pudding the Same Thing?
Although they are immediate cousins, custard, and pudding differ. They both use sugar and cream. They both require gentle cooking on the stove or in the oven. Also, custard and pudding offer a tasty dessert that goes great after many hardy meals.
Many people enjoy eating pudding dressed up in delicious ways. Pudding is great in pies or delicious pudding bread. Custard is an excellent dessert used in bread, crème brûlée, or even eaten alone. The taste is very similar, rich, and sweet. However, they are not the same thing. There are a couple of differences that we will talk about in this post. 
Custard vs. Pudding: The Main Differences Explained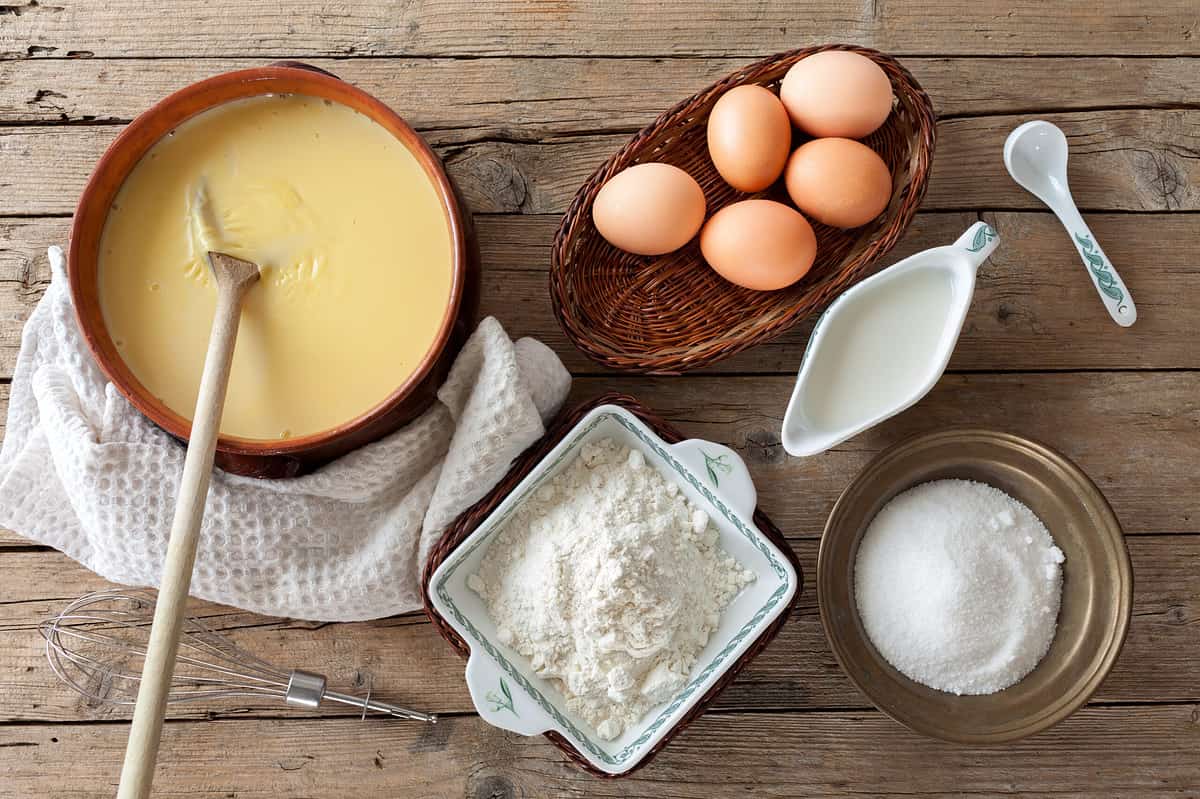 The primary difference between pudding and custard are their ingredients. Custards are thickened with egg yolks and cooked in the oven while puddings are often thickened with starch and cooked on the stovetop.
The second difference is in the texture of both desserts. Pudding tends to be smooth and creamy. This is often attributed to how the eggs are used in custard and pudding. Custard typically calls for the whole egg. However, pudding only makes use of the egg yolk. It is possible to use the whole egg in the pudding, but you will want to change the ratio because using a whole egg will change the volume of the pudding.
On the other hand, custard is a firm dessert often used as a base in several desserts, such as crème brûlée or cheesecake. Custard is also delicious in more savory foods like a frittata. However, when you mention custard, most people picture the delicious and sweet filling used as a base in yummy desserts. The taste of custard is also rich. However, it tends to be firmer than pudding. The firmness is why custard is an excellent base for desserts. The filling sets nicely, especially when perfecting the cream and egg ratio.
What is Custard?
Custard is a dessert made out of cream and eggs. The cream-to-egg ratio will vary. When making custard, the eggs are a thickener. After gently cooking, the custard thickens and forms a firm filling or dessert. Custard is excellent alone or as a base for a dessert like cheesecake. Many people enjoy frozen custard, which is a form of ice cream.
There are a few different ways to cook custard. When cooking custard on the stovetop, slowly is best. Also, the cooking needs to be very gentle. The heat should be low, and cooking it in a double boiler can be helpful so that the custard is not directly over the heat. Cooked this way will keep the eggs from curdling and produce a smooth texture that is great in the dessert. Custard can also cook nicely in the oven. This way of cooking is typical when used as a base. Bake the custard at a low temperature, 300 degrees Fahrenheit or less. Baking at a low temperature will make the custard firm yet smooth.
What is Pudding?
There are many different ways to enjoy pudding. Like custard, pudding gives a rich and creamy texture that kids and adults love. For example, a child may enjoy eating pudding in a "dirt cake," this type of dessert uses pudding as the base, topped with Oreo cookie crumbs and gummy worms to add the fun effect of "eating dirt." Another great dessert that uses pudding as the base is banana pudding.
If you visit the dessert aisle, you will also see many different pudding flavors! There are chocolate, vanilla, banana, and even cheesecake flavor. The simple way to make pudding allows many people to enjoy this delicious dessert. However, pudding is fantastic when made from scratch.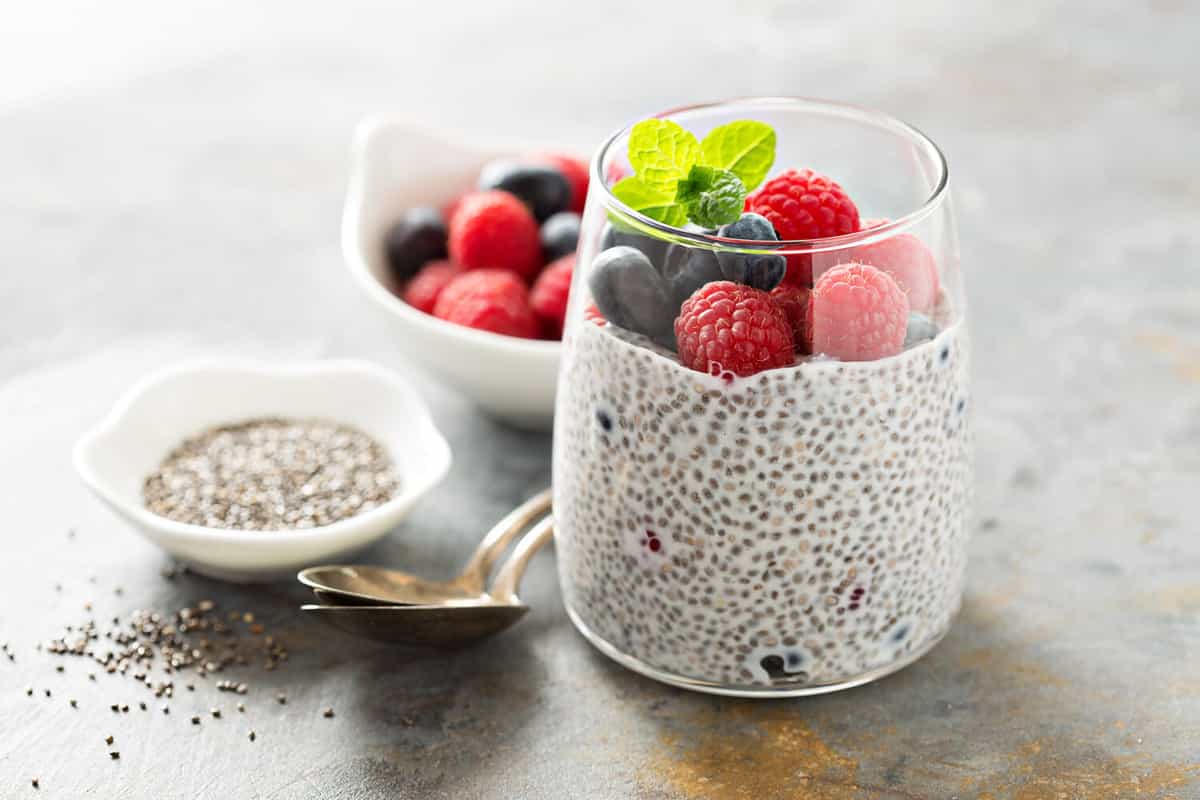 What Exactly is Pudding?
Pudding is a dessert with a creamy texture. It uses cream or milk, eggs, and a thickener. Pudding also requires some sort of flavoring, like chocolate or vanilla. Like custard, pudding is cooked slowly on the stove and stored in the refrigerator. Both custard and pudding are best when eaten on the same day.
If you want to make pudding from scratch, you need a few basic ingredients. These are cream, sugar, flavoring, and a thickener like corn starch. Be sure to add any ingredients that your recipe calls for. However, these are the most basic ones you will need. Cook the cream, sugar, and thickener gently on the stove; once it bubbles, add egg yolks, constantly stirring, then add your flavoring. Cook the pudding on low until it thickens. Then, remove it from the heat, and store it in the refrigerator until ready to serve. Cooking pudding from scratch may take a few practices tries to perfect, but it is well worth the yummy dessert once you master it!
Can You Substitute Custard for Pudding or Pudding for Custard?
With the close similarities between custard and pudding, can you substitute custard for pudding or vice versa? The quick answer is yes, you can. Both of these desserts use similar ingredients. If you run out of the pudding or custard mix, use the other as a quick substitute. Also, it is possible to use a thickening agent in custard to make it more stable. Both custard and pudding also use eggs, making the taste very similar. However, pudding tends to taste lighter, while custard is thicker and creamier. Yet, substituting pudding and custard is possible in a pinch. Changing the ratio of cream and eggs can help you in your endeavor for the perfect filling or dessert. No matter how you go, you will still come out with a tasty dessert that is a crowd-pleaser.
Custard vs. Pudding Nutritional Comparison: Which is Healthier?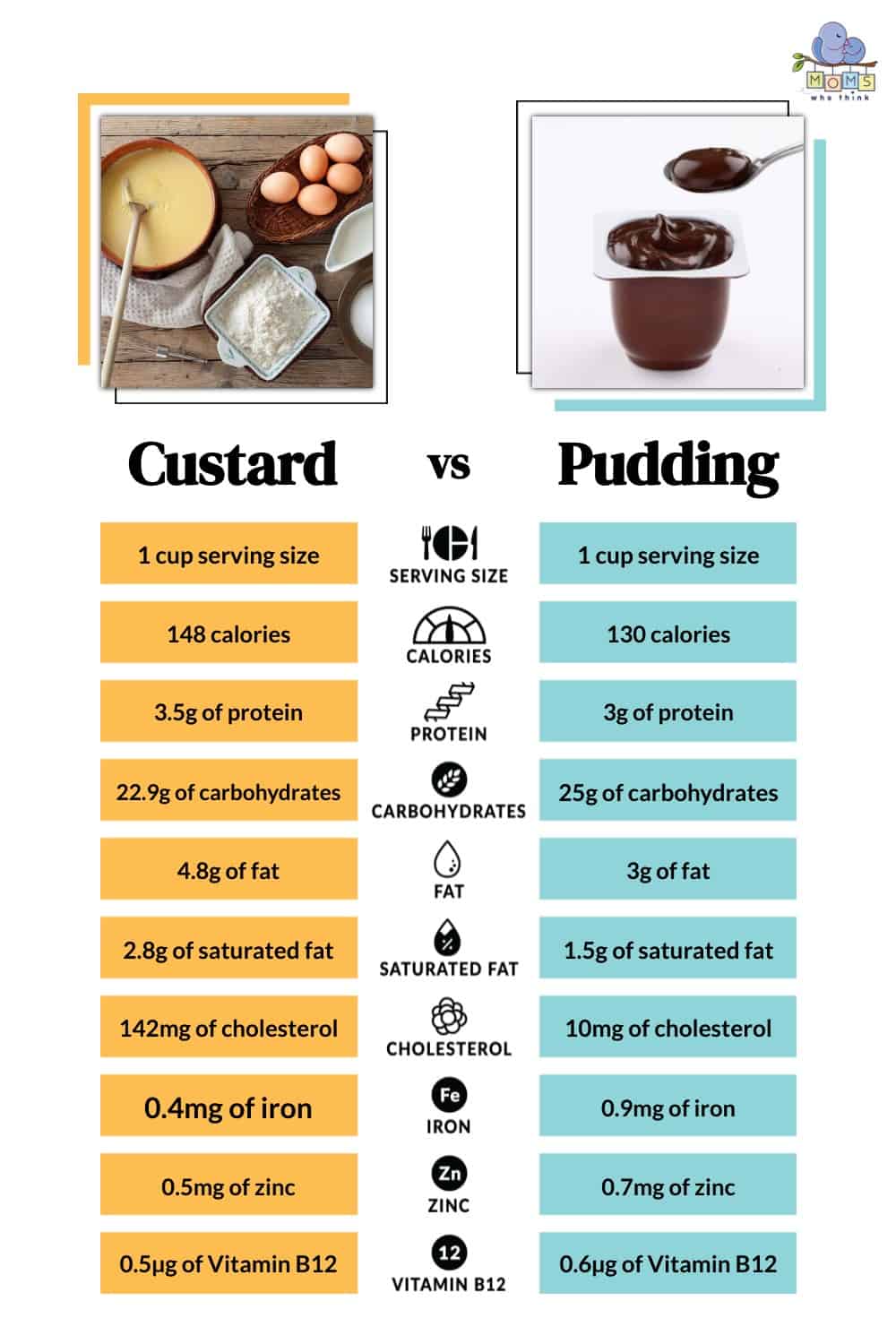 Both custard and pudding use similar ingredients with sugar and cream, but their thickening agents will create differences in calories and other nutritional content like grams of fat. For example, custard's use of eggs as a thickening agent generally leads to more calories, more fat, and higher cholesterol. It's important to note that different brands will have varying amounts of calories. For example, there are keto brands of pudding that remove carbohydrates.
One Final Note
Custard is generally thicker and creamier than pudding, although both desserts are often considered creamy.
Due to the use of eggs as a thickener, custard tends to be higher in calories, fat, and cholesterol when compared to pudding.
Both recipes use eggs, although eggs are not the thickener in pudding.
Custard and pudding are both delectable desserts that many people enjoy. Both of these desserts are best when eaten on the same day. However, if you are in the mood for a creamy, decadent dessert to serve after dinner, you cannot go wrong with either one of these choices. Both custard and pudding use cream and eggs and are cooked slowly and gently on the stove. When cooking these two desserts, you must take great care to avoid burning the mixture or cooking the eggs too quickly.
Pudding is lighter than custard. At the same time, custard has a rich, thick, and firm texture. Custard is fantastic as a dessert sauce, on its own, in a base for dessert, or even in a savory meal like a frittata. Pudding can be dressed up in many different ways or enjoyed independently. Now that we have discussed the similarities and differences between these two delicious desserts, which is your favorite?
Dessert Comparisons
Dessert Recipes
Print
Boiled Custard
---
5

eggs, beaten

2 cups

white sugar

2 quarts

milk

1

pinch salt
---
Instructions
Cream together the eggs and sugar. Fill the lower pan of a double boiler ⅓ full of water, and bring to a low boil.
In the top of the double boiler add the creamed mixture, milk and salt; stir until mixture thickens and coats a spoon.
Serve warm or chilled.