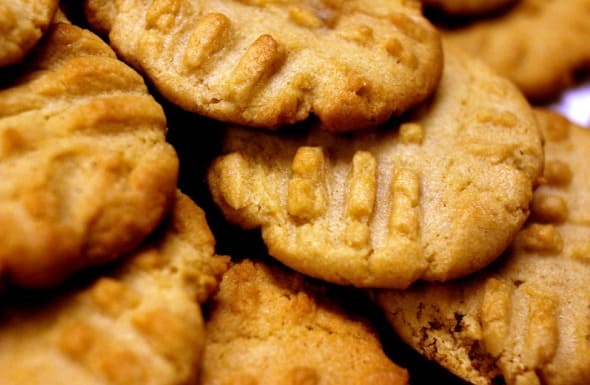 If you love Girl Scout cookies as much as many other people do, then you may enjoy a peanut butter patty, or as they are now called: Tagalongs. What separates these cookies in the battle of peanut butter vs Tagalongs is how they're made, along with some nutritional differences.
Peanut Butter vs. Tagalongs: What is the Difference?
The main difference in the battle between peanut butter vs Tagalongs is that, though they share some similar ingredients, they are slightly contrasting cookies that are made differently.
Baking Peanut Butter Cookies
While every recipe will be a bit different, standard peanut butter cookies are made with sugar, eggs, and peanut butter. The proteins in the eggs blend with the oil in the peanut butter to create the soft texture. Add the ingredients and a bit of vanilla extract into a bowl and stir. Then shape the dough into balls and flatten with a fork. Bake at 325 degrees for 15 minutes or until golden brown (baking time may differ based on the batch, equipment, etc).
Baking Tagalogs
Tagalong cookies are a bit more complex. They combine chocolate and peanut butter into one delicious package. In addition to those two ingredients, they often include eggs, flour, sugar, and vanilla extract. Just like with peanut butter cookies, there are different ways to make tagalongs. However, the basic recipe goes as follows:
1. In a bowl, cream together sugar and butter until it is light and fluffy.
2. Then add egg, salt, and vanilla, and beat until smooth.
3. Put the dough in plastic wrap and chill until firm.
4. Slice the cookies into thin rounds.
5. When ready to bake, preheat your oven to 350 degrees and bake for 9-12 minutes or until golden.
6. Make the peanut butter filling by adding peanut butter with confectioner's sugar and mix it.
7. Make the sugar by melting down chocolate wafers into an even and smooth consistency.
8. Cover your peanut butter rounds with the chocolate.
9. Let the cookies harden and then enjoy!
Peanut Butter vs. Tagalongs: Nutrition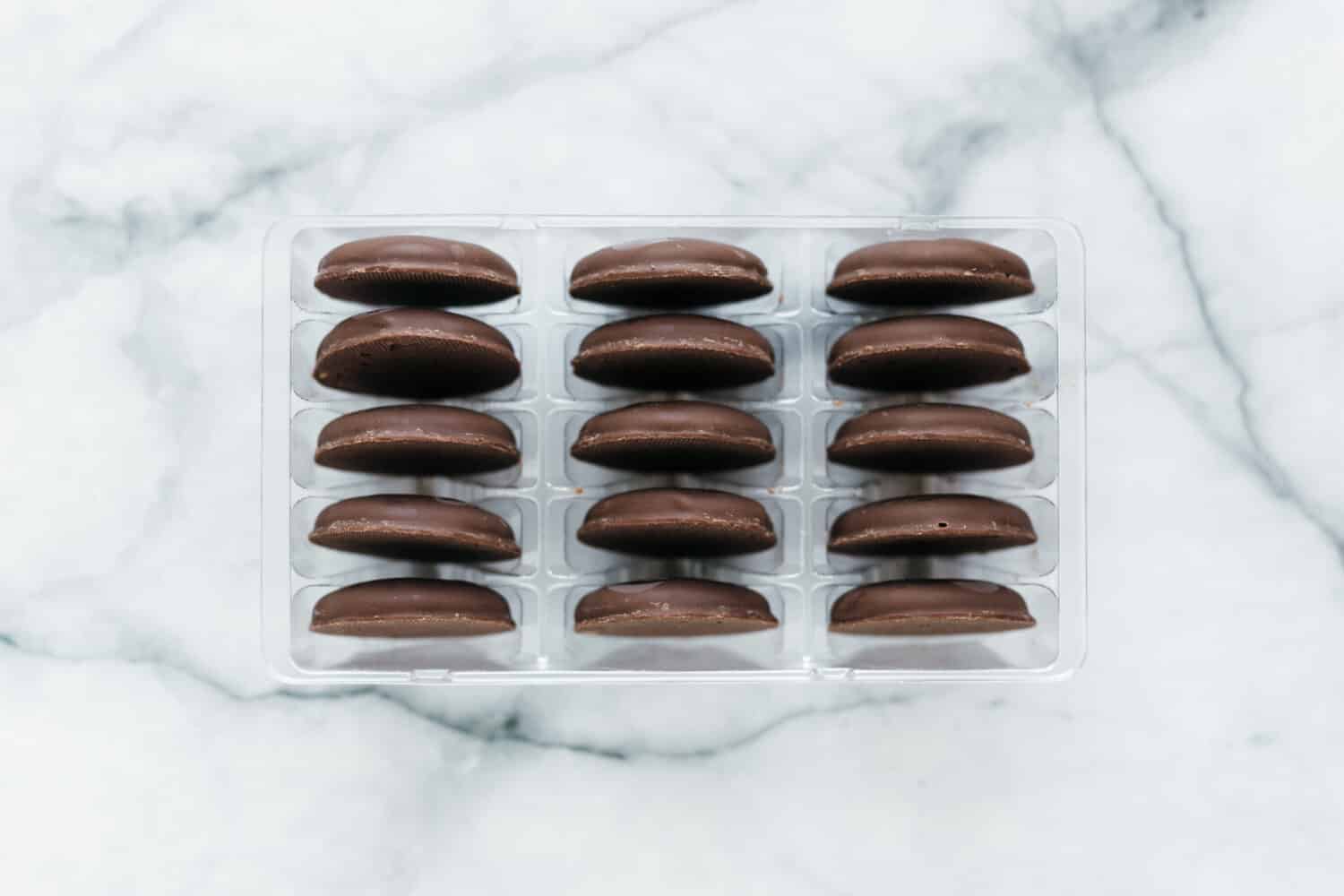 The debate of peanut butter vs Tagalongs also comes with some nutritional differences.
Tagalongs
Two tagalong cookies bring 140 calories and a lot of that is fat. However, the cookies also have 6% protein, which is good for building and repairing muscles and producing healthy enzymes. Tagalongs do contain some other healthy nutrients, including:
Iron
Phosphorous
Zinc
Magnesium
Potassium
Peanut Butter Cookies
Peanut butter on its own is very healthy. Research shows that folks who regularly eat peanut butter are less likely to develop heart disease and type 2 diabetes. Also, the combination of fiber and protein is good for weight management, which is essential if you want to stay in good shape.
However, when you add in oil and other ingredients, it becomes a bit less healthy. Altogether, each cookie will be around 72 calories. There will be some fat and calories involved. Like Tagalongs, peanut butter cookies do contain some healthier nutrients, including:
Vitamin D
Iron
Potassium
Vitamin A
Vitamin C
Protein
Both cookies also include polyunsaturated and monounsaturated fats, which sound bad at first, but they're actually healthy. Both fats can decrease inflammation and improve cholesterol. Consuming them has also been found to decrease the chances of cardiovascular disease. Basically, eating foods with those properties can help your heart.
Tagalong Type Recipes
If you're on the Tagalong side of the peanut butter vs Tagalongs argument and you want to try something similar, then there are some recipes that also perfectly combine chocolate and peanut butter:
Peanut Butter Recipes
If you're on the peanut butter side of the peanut butter vs Tagalongs argument, then you're in luck, because there are many chocolate dessert recipes that you'll love:
Peanut Butter Pie – This pie is loaded with peanut butter, vanilla, and whipping cream.
Conclusion
In the end, there are a few differences to consider when choosing between peanut butter vs Tagalongs cookies. Both are very delicious treats that do have their health benefits, but should be eaten in moderation. Whatever you choose, we hope you enjoy them!