Biscuits and cookies are two of the most loved baked goods in the world. What is the difference between biscuit vs. cookie? The difference between the two is the texture. Biscuits are hard and flaky and cookies are soft and chewy. These tasty treats are often enjoyed as a snack or dessert and are a staple in many households. While both biscuits and cookies are made from flour, sugar, and other ingredients, there are distinct differences between the two that set them apart.
In this article, we'll dive into the history and origins of biscuit vs. cookie, explore the ingredients and textures that make them unique, and highlight some of the most popular varieties of each.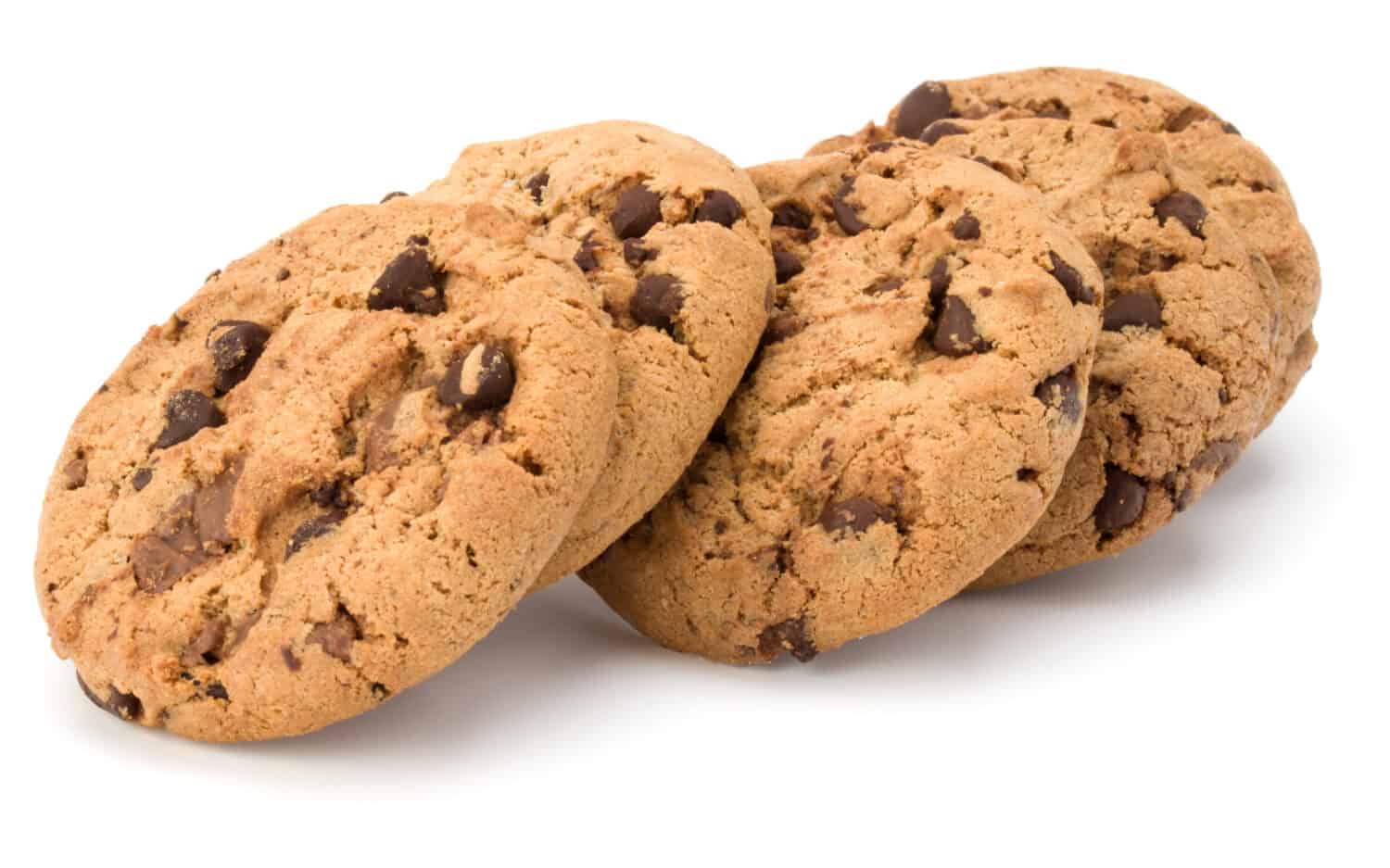 Origins and History of Biscuits and Cookies
The history of biscuits can be traced back to ancient civilizations, where they were often used as a staple food for long journeys. The word "biscuit" comes from the Latin term 'biscoctus", which means twice baked. This refers to the traditional method of baking biscuits, which involves baking them once to cook the dough, and then again to dry them out and make them crispy. Over time, biscuits evolved to include various flavors and ingredients. In the United States, biscuits are often associated with Southern cuisine, where they are typically served with gravy or as a side dish with meals.
It is believed that cookies originated in Persia (modern day Iran) in the 7th century. They were made with a mixture of flour, sugar, and oil. From there, cookies made their way around the world, with each culture putting its own spin on the classic recipe. In the United States, chocolate chip cookies are one of the most popular varieties and are often associated with home-baked treats and childhood memories.
Differences in Ingredients and Texture
Biscuits are typically made with flour, butter or shortening, milk or buttermilk, and baking powder. They have a relatively simple list of ingredients, which allows their flavor to shine through. Biscuits have a flaky, layered texture that comes from the layers of butter or shortening and the way they are baked. When baked correctly, biscuits should be slightly crispy on the outside, but soft and tender on the inside.
Cookies, on the other hand, often contain a wider variety of ingredients, such as flour, sugar, butter, baking powder, and eggs. In addition to these base ingredients, cookies can be flavored with a wide variety of add-ins, such as chocolate chips, nuts, or dried fruit. Cookies tend to be chewy or crisp, depending on the recipe and baking time.
Varieties of Biscuits and Cookies
There are many different types of biscuits, each with its own unique flavor and texture. Some popular varieties include:
Buttermilk biscuits: A classic southern biscuit made with buttermilk for tanginess and extra flavor.
Cheddar cheese biscuits: A savory biscuit made with grated cheddar cheese and herbs.
Sweet biscuits: A biscuit that is sprinkled with sugar and often flavored with cinnamon or other spices.
Blueberry biscuits: A sweet take on the classic buttermilk biscuit with fresh blueberries and lemon zest.
Pumpkin biscuits: A fall-inspired biscuit made with pumpkin puree, cinnamon, and nutmeg.
Like biscuits, there are countless varieties of cookies to choose from. Some of the most popular cookies are:
Chocolate chip cookies: A classic cookie made with chocolate chips and often nuts.
Oatmeal cookies: A hearty, chewy cookie made with oats, raisins, or other dried fruit.
Sugar cookies: A simple cookie made with flour, sugar, and butter, and often decorated with icing or sprinkles.
Salted caramel cookies: A sweet and salty cookie made with homemade caramel sauce and sea salt.
Red velvet cookies: A vibrant and decadent cookie made with cocoa powder and cream cheese frosting.
No matter your preference, there's a biscuit or cookie for everyone!
Cultural Differences in Biscuits and Cookies
Biscuits and cookies are popular treats around the world, but their definitions and cultural significance can vary depending on the region. In North America, biscuits are often referred to as a type of bread, typically served with savory dishes like fried chicken or gravy. Cookies, on the other hand, are sweet treats that are enjoyed as a snack.
In Europe, biscuits are typically what North Americans would refer to as cookies. There are many different varieties of biscuits, ranging from buttery shortbread to crispy ginger snaps, and they are often enjoyed with a cup of tea or coffee. Biscuits can also be used as a base for desserts, such as cheesecake and peppermint tarts. In some parts of Europe, biscuits are also referred to as "biscotti".
In Asia, biscuits and cookies are popular snacks and often come in unique flavors and textures. For example, in Japan, there are biscuits filled with matcha cream, while in China, sesame and almond cookies are common. Biscuits and cookies are also often given as gifts in Asia, particularly during holidays or special occasions such as the Qingming and Dragon boat festival.
Health and Nutritional Values
While biscuits and cookies are delicious treats, they can also be high in calories and sugar. In the chart below we will compare the nutritional values of biscuits vs. cookies according to Nutritionix.
| Nutritional Facts | Serving size 1 medium (30g) Chocolate Chip Cookie | Serving size 1 (60g) Buttermilk Biscuit |
| --- | --- | --- |
| Calories | 148 | 212 |
| Total Fat | 7.4g | 9.8g |
| Saturated Fat | 2.4g | 2.6g |
| Trans Fat | 0.2g | – |
| Polyunsaturated Fat | 2.5g | 2.5g |
| Monounsaturated Fat | 1.9g | 4.2g |
| Cholesterol | 0mg | 1.8g |
| Sodium | 93mg | 348mg |
| Total Carbohydrates | 20g | 27g |
| Dietary Fiber | 0.6g | 0.9g |
| Sugars | 9.9g | 1.3g |
| Protein | 1.5g | 4.2g |
Eating biscuits and cookies in moderation as part of a balanced diet can offer mental health benefits and provide a source of comfort and pleasure. However, consuming too many high-calorie and high-sugar treats can contribute to weight gain and increase the risk of chronic diseases such as diabetes and heart disease.
Final Thoughts on Biscuit vs. Cookie
Biscuits and cookies are beloved treats, with different textures. Whether you prefer classic recipes or modern twists, it's important to indulge in these treats in moderation while also considering the health and nutritional factors. So go ahead and enjoy a biscuit or cookie, make sure you savor every bite! In conclusion, whether you prefer biscuits or cookies, both of these treats have a special place in our hearts and diets. We hope this article has helped to shed some light on the similarities and differences between biscuits and cookies and has inspired you to explore the many varieties and flavors of these beloved baked goods.
FAQs
Biscuit vs. cookie what is the difference?
Biscuits are typically savory, and flaky, and often served as a side dish with meals. Cookies, on the other hand, are sweet, often chewy or crispy, and are typically enjoyed as a dessert or snack.
Why are biscuits and cookies popular in different parts of the world?
Biscuits and cookies have different cultural significance in various parts of the world. For example, biscuits are popular in the United Kingdom where they are often served with tea, while cookies are more popular in North America, where they are commonly enjoyed as a sweet snack.
Are biscuits and cookies healthy?
Biscuits and cookies are generally considered to be treats, and are not typically low in calories or high in nutrition. However, they can be enjoyed in moderation as part of a balanced diet.
What are some common ingredients in biscuit vs. cookies?
Both biscuit vs. cookie are typically made with flour, sugar, and some type of fat such as butter or oil. Additional ingredients may include eggs, baking powder, vanilla extract, or chocolate chips.
Biscuit and Cookie Recipes