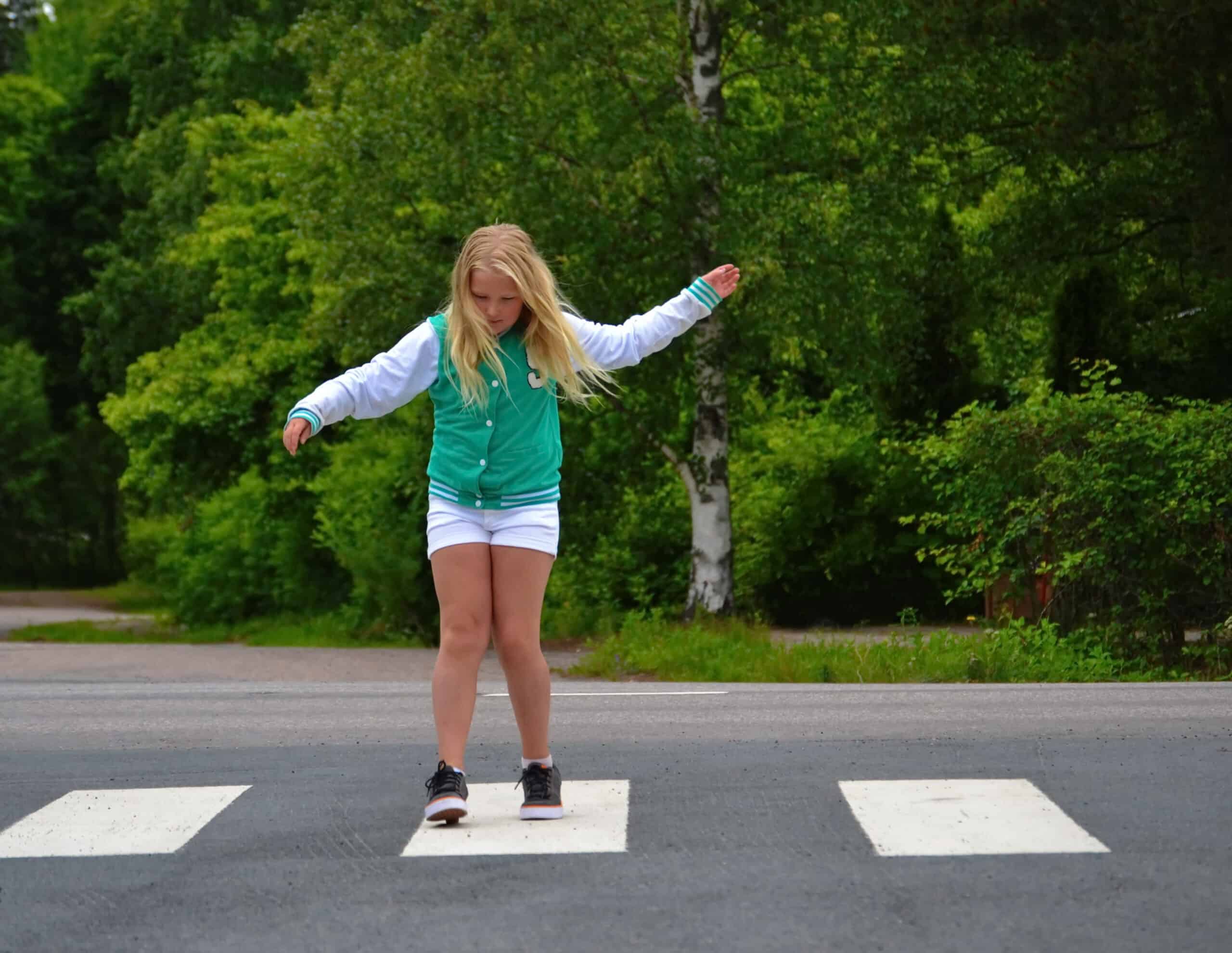 Has your child asked you for shoes with wheels? Do they even have those? Yes, they do! Shoes with wheels are fun for children of all ages, even adults. Having shoes with detachable wheels can be a dream for those who love to get around by rolling! They also help children practice balance, coordination, and quickness. However, you may wonder, what are the best shoes with wheels, and how do you find them? 
How to Find the Best Shoes With Wheels
Where should you start when looking for the best shoes with wheels? Start with the first thing you do when shopping for regular shoes. Find the best fit for your feet! Do not just go by your shoe size. Roller shoes can fit smaller than regular shoes. Measure your foot and then check the sizing chart if you are ordering online.
Next, you will want to check the quality of the shoe brand you are purchasing. Heely's is the best quality brand of roller shoes around. There are a few others, though, that are of excellent quality as well. We will talk about those below.
Next, check the quality of the wheels. Most roller shoes come with detachable wheels. This is great because you or your child can also use the shoes as regular tennis shoes. However, it is important to review safety rules with your child when using the rollers and wear a helmet! Accidents can happen, so it is always best to be safe. 
When purchasing roller shoes for a beginner, opt for double-wheeled rollers. Once your child uses the rollers with double wheels, they will be more comfortable with the single wheels. Now that we have discussed the first steps when looking for the best roller shoes, let's look at the best shoes with wheels on the market! 
The Best Shoes With Wheels
Roller shoes are fun for kids and adults alike! Researching the best ones before purchasing them is always a great idea. When it comes to the safety of your kids or yourself, you can never be too careful. Sometimes it can be tempting to go cheaper to save money. However, when it comes to roller shoes, quality is better. The roller shoes on this list are the ones parents love. Kids love them too, and for a good reason! Roller shoes are fun, look cool, and give kids a unique way of getting around. What's not to love?
Heelys Voyager Tennis Shoe
Heelys is one of the top-rated roller shoe brands, and for a good reason! The quality of Heelys is almost unbeatable. The fit is true to size, which means you can expect to receive the correct size when ordering online. It is best to go up half a size or one size when buying roller shoes. Measure your foot and check the sizing chart for the correct size.
Heelys have a removable wheel located at the heel of the shoe. This is great for children who want to shift between walking and skating. The wheel can also detach and allow your child to use these shoes as regular tennis shoes. The Heelys website offers step-by-step instructions on how to use the Heelys shoe and insert the wheel. Parents love Heelys because they are excellent quality, fun to use, and comfortable. If you are looking for a starter roller shoe, Heelys is a perfect brand, to begin with! 
Nsasy Kids Roller Shoes
Parents love Nsasy Kids Roller shoes. They come with two wheels: one back wheel and one front wheel. The front wheel is removable. This allows your child to skate with only the back shoe. Hide the rear shoe to use these as walking shoes. The Nsasy Kids Roller shoe comes in many different styles and has the option for three or two wheels.
The three-wheelers change into two-wheelers, wheelers, or regular tennis shoes. The two-wheeler transforms into a one-wheeler or standard tennis shoe. Parents love the comfort and style of these shoes. A few said that switching the wheels out was difficult and didn't come with instructions. However, there are instructions on the Amazon website store.
The size runs smaller. One parent stated she traced her child's foot to find the right size, and it worked for finding the best fit. Check the sizing chart before you order the shoe to get the right size. Overall, parents were satisfied with this brand, and kids loved being able to roller skate with these cool-looking shoes! 
SDSPEED 7 Colors LED Rechargeable Shoes
The SDSPEED roller shoes come in many different styles and also have the option for LED color lights. The button at the heel of these shoes allows you to hide the roller skate and use the shoe as a typical tennis shoe. The quality of this tennis shoe is excellent and comfortable.
The LED lights are cool looking and fun for children. However, the shoe size runs small, so check the sizing chart before purchasing. 
BFOEL Roller Skates Light-up Shoes
One of the best features of the BFOEL Roller Skates is the rechargeable battery for the LED lights. These skates have removable wheels and can transform into two-wheeler, one-wheeler, or typical tennis shoes. A button at the heel allows you to hide the skate and use it as a standard tennis shoe.
This synthetic roller shoe is non-toxic and waterproof, allowing kids to keep these shoes in tip-top shape even in rainy weather! Parents love these shoes because they hold up well, delivery is typically fast, and the wheels can be switched out easily. Overall, parents were happy with their purchase of this shoe. 
Ufatansy Roller Skate Shoes LED Light-Up Shoes
The Ufatansy roller skates are rechargeable shoes that light up. The LED lights give the shoes an excellent effect that children love! The lights on these shoes can change into 16 different modes and have seven different colors. The front wheel is removable, and children can hide the back wheel.
Hiding the back wheel is an excellent function for children who wish to use these shoes as regular tennis shoes. Kids and parents love this roller shoe because the colors are fun, you can hide the back wheel, and the shoes fit well. However, removing the wheel can be tricky for children to do independently. Overall, parents are happy with the shoe! 
In Conclusion 
If your child is looking for the best roller shoes, the ones on this list are a great place to start! Shoes with wheels are a great way for children to get around and enjoy being outside. There are pros and cons when purchasing shoes with wheels for your children. Quality is the number one characteristic to look for when shopping for these shoes. As parents, you want your child to have shoes that will last a while, are durable and sturdy, and will not put them at risk for injury.
In addition, your child's safety is important! The shoes you purchase should be safe. Take a look at the reviews of these roller shoes and consider the quality that they have to offer. Do the wheels detach easily? Do they stay in a place as they should? Should you get a double-wheeler or a single-wheeler? Separating the wheels can be tricky for younger children, and they may need your assistance until they are comfortable removing the wheels independently.
There are many factors to consider when shopping for your child's shoes. Fortunately, we have you covered! Starting with this list can help you determine what you want and don't want in your child's new roller shoes!