With an endless array of toppings, pizza is a one-pan meal in and of itself. But if you're having a party or simply want to enjoy more variety, consider pairing a tasty side dish with your pizza.
Most pizza restaurants offer a salad as a common side dish. But there are plenty of side dishes to choose from besides those featuring leafy greens!
Below, we'll look at 20 of the best side dishes to pair with your pizza. If you're feeding a crowd, choose two or more sides so there's plenty to go around!
Hot wings, fried chicken wings, and buffalo wings are all classic pizza sides. These sometimes messy chicken wings will sate the hunger of any carnivore if the pepperoni on the pizza isn't enough.
Hot wings can be purchased ready-made or prepared from scratch. Deep-frying is a popular option, but it can also be baked in the oven.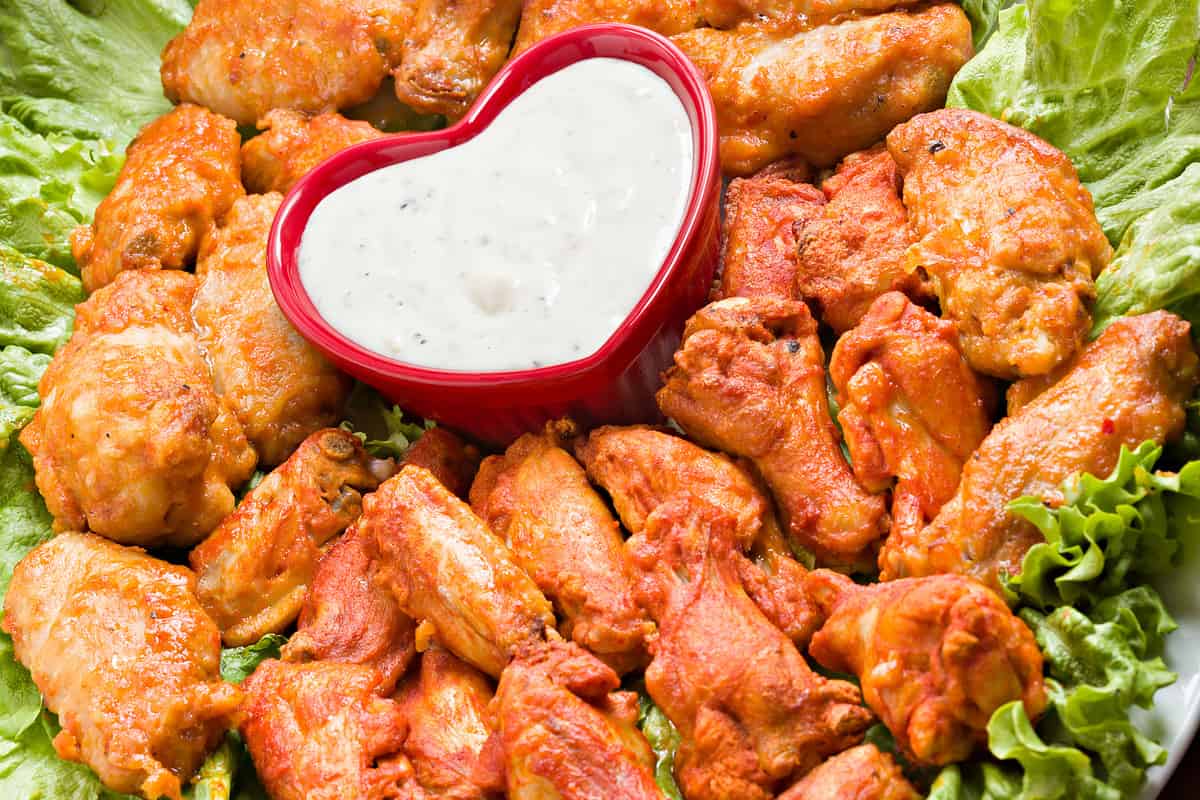 Many pizza chains serve breadsticks as a side item. These tasty, salty appetizers are made from thick pizza dough and topped with aged cheeses and spices. They are often served with marinara or other dipping sauces.
Garlic bread follows the Italian flavor profile of pizza, and it's super easy to make at home. All you will need is sliced bread, butter, spices, and (optionally) cheese.
Cheese sticks can be fried or baked, purchased pre-made, or made at home. You can batter your favorite string cheese with herby bread crumbs. In some areas, dairy-free cheese sticks are available. These cheese sticks pair well with the dipping sauce charcuterie, below.
Bacon, cheese, spicy peppers – what more could you want from pizza's favorite sidekick? You can purchase ready-made poppers, but the homemade version is so quick and easy. Give it a try!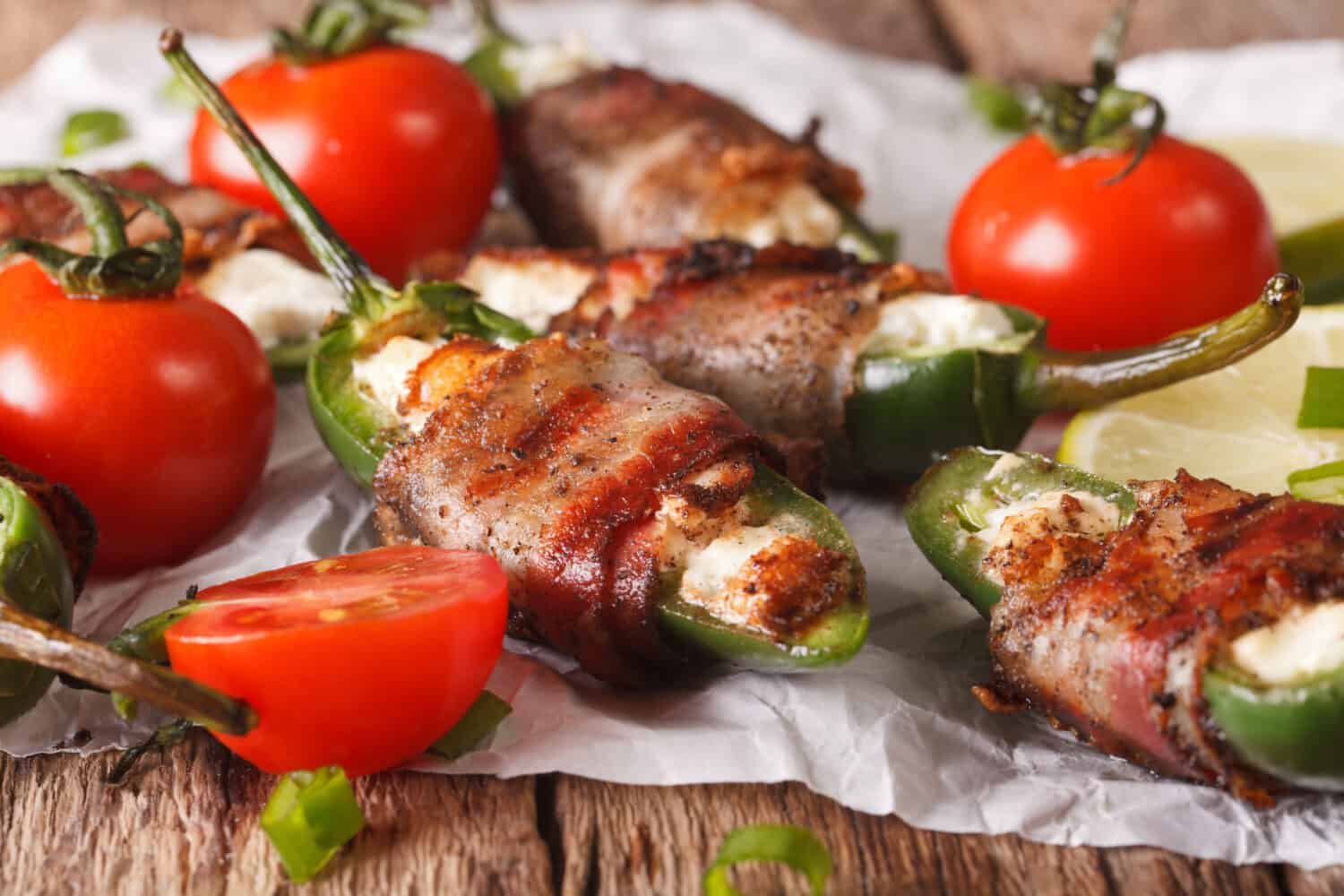 Fried mushrooms are a go-to side item at my favorite pizza chain, but you can enjoy them at home, too! Battered, fried mushrooms can be deep fried or cooked in an air fryer to achieve a golden brown exterior.
Fried foods fit in so well with pizza's party atmosphere, but sometimes, you would like to invite your family to eat more vegetables. Deep-fried veggies mingle the best of both worlds! Even the pickiest eater will love these crispy bites.
You can fry up almost any fresh vegetable, but we recommend broccoli, zucchini, yellow squash, and green beans. These pair well with the dipping sauce charcuterie.
Pasta pairs well with pizza, as attested by many restaurant menus. Their similar flavor profiles (herbs and tomato sauce) likely contribute to this, as well as their shared Italian heritage.
Pasta comes in such variety, you will find something to compliment every pizza night. Hot pasta options range from spaghetti or penne with meat sauce to fettuccini alfredo. There are also many cold pasta salads that employ bowtie pasta or other interesting shapes paired with Italian dressing, olives, tomatoes, and feta cheese.
Crispy golden brown potato sticks are salty snacks that go with almost everything – including pizza. Whip some up using a deep fryer, air fryer, or conventional oven.
If you would like more flavor and nutrition, opt for sweet potato fries with a cinnamon butter dipping sauce.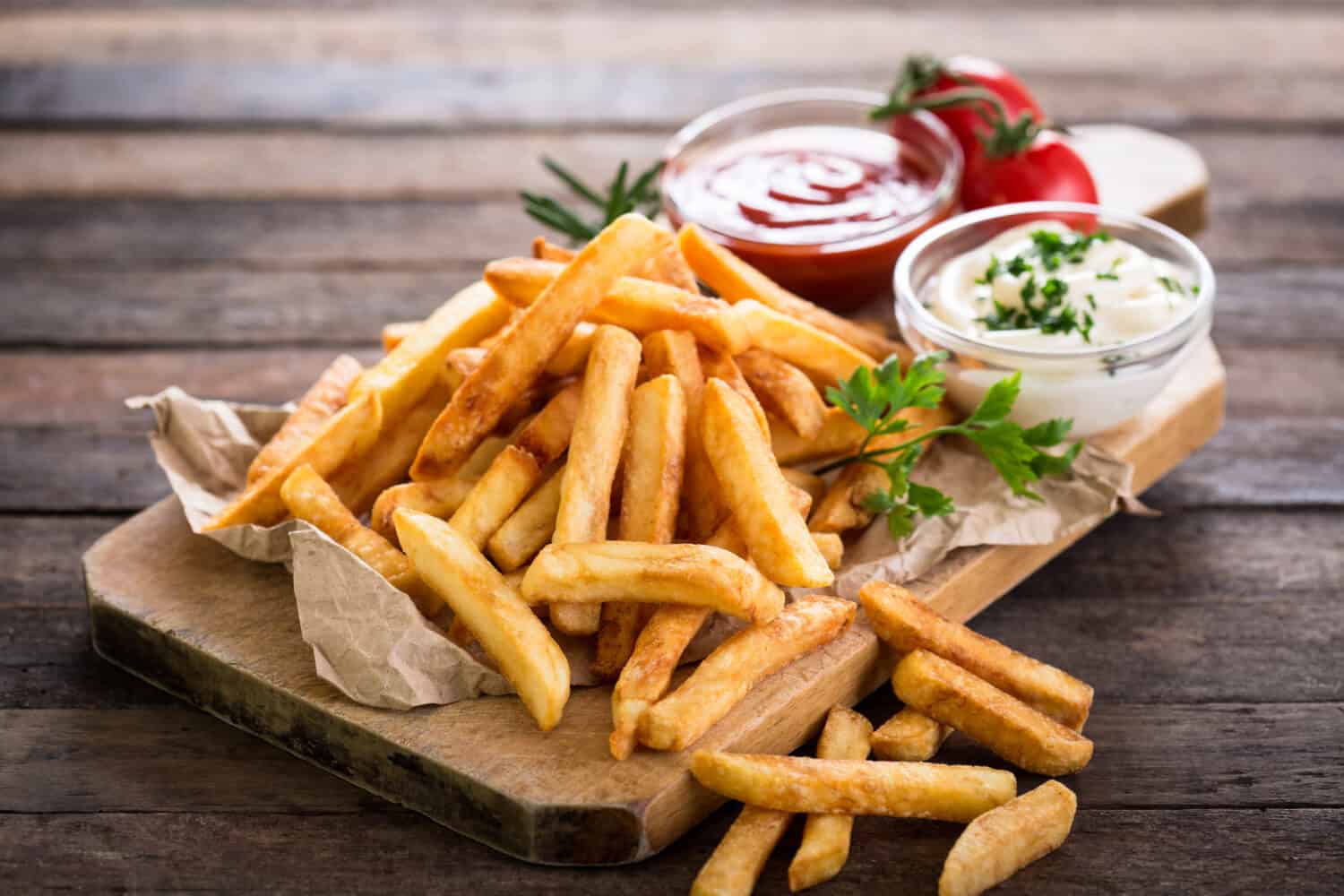 Tomato soup was made for dipping fresh bread, and pizza crusts make a great vehicle for rich and creamy tomato soup. Like pizza sauce, tomato soup has a complementary flavor profile. It can also tempt those who typically throw away the crusts!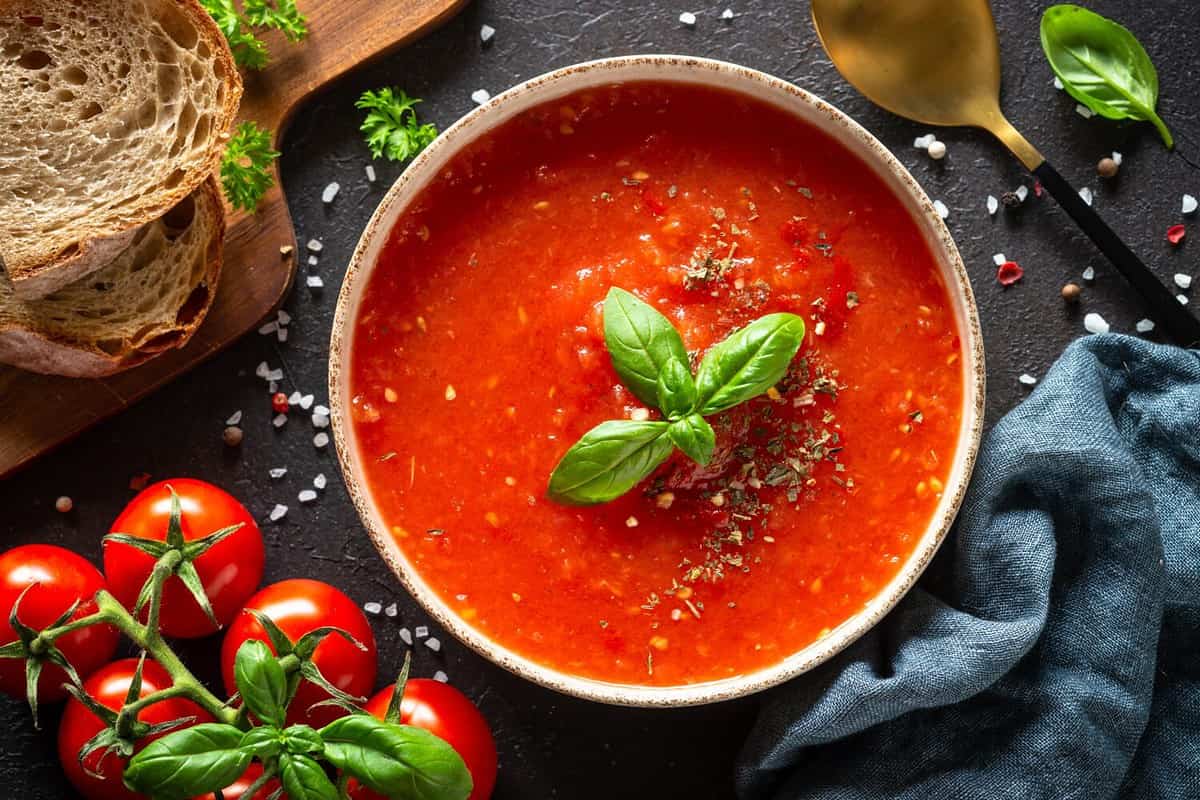 Like fries, onion rings pair well with virtually every variety of "junk food." You can buy pre-breaded rings to bake or fry, or you can make your own.
You can also get creative in how you share this fun appetizer with friends and family. Stack onion rings around a vertical dowel-style paper towel holder for an onion ring tower, or fry a whole sliced onion in blooming onion style.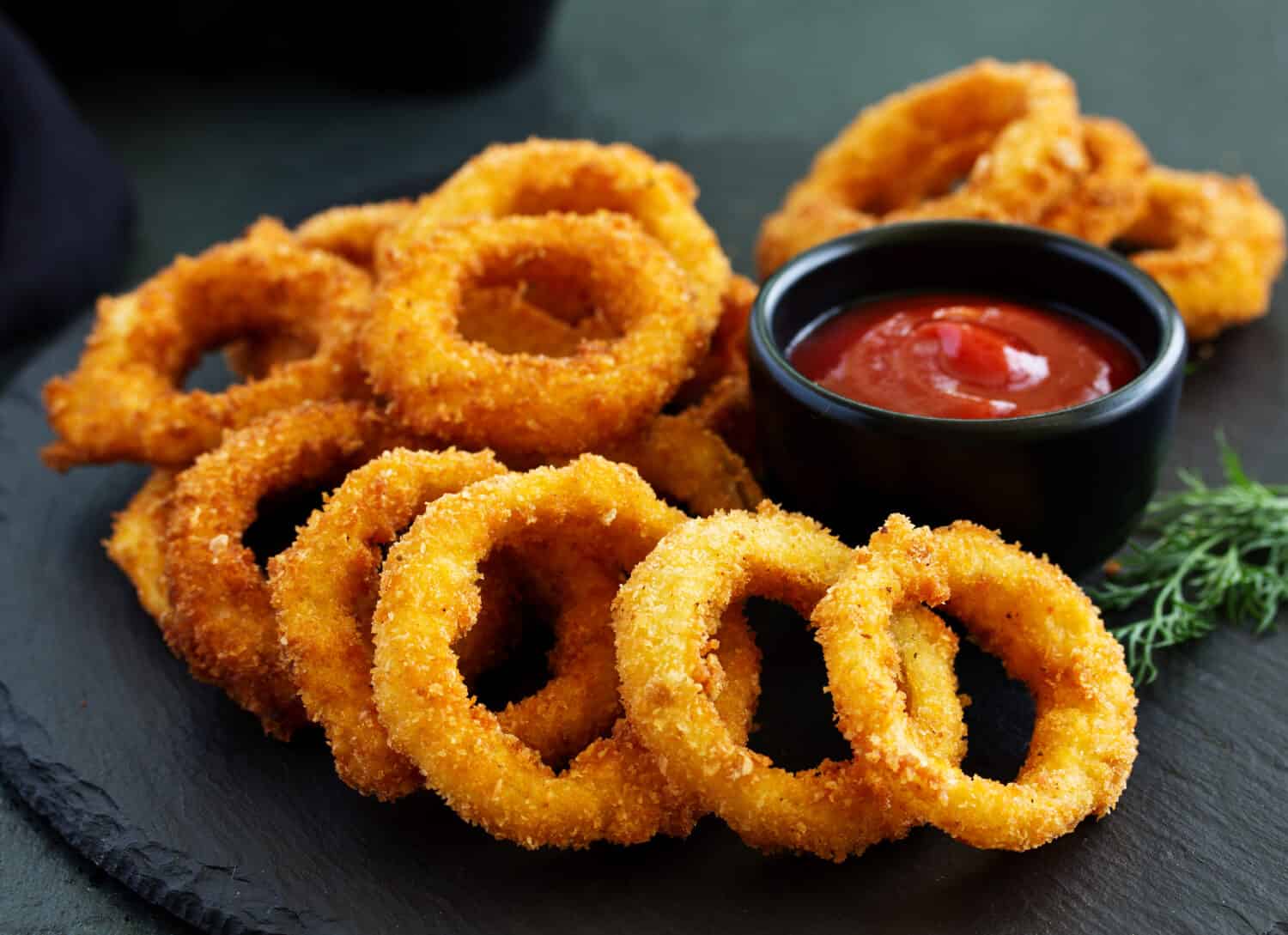 French fries aren't the only way to serve potatoes with pizza. You can whip up a hot or cold potato salad.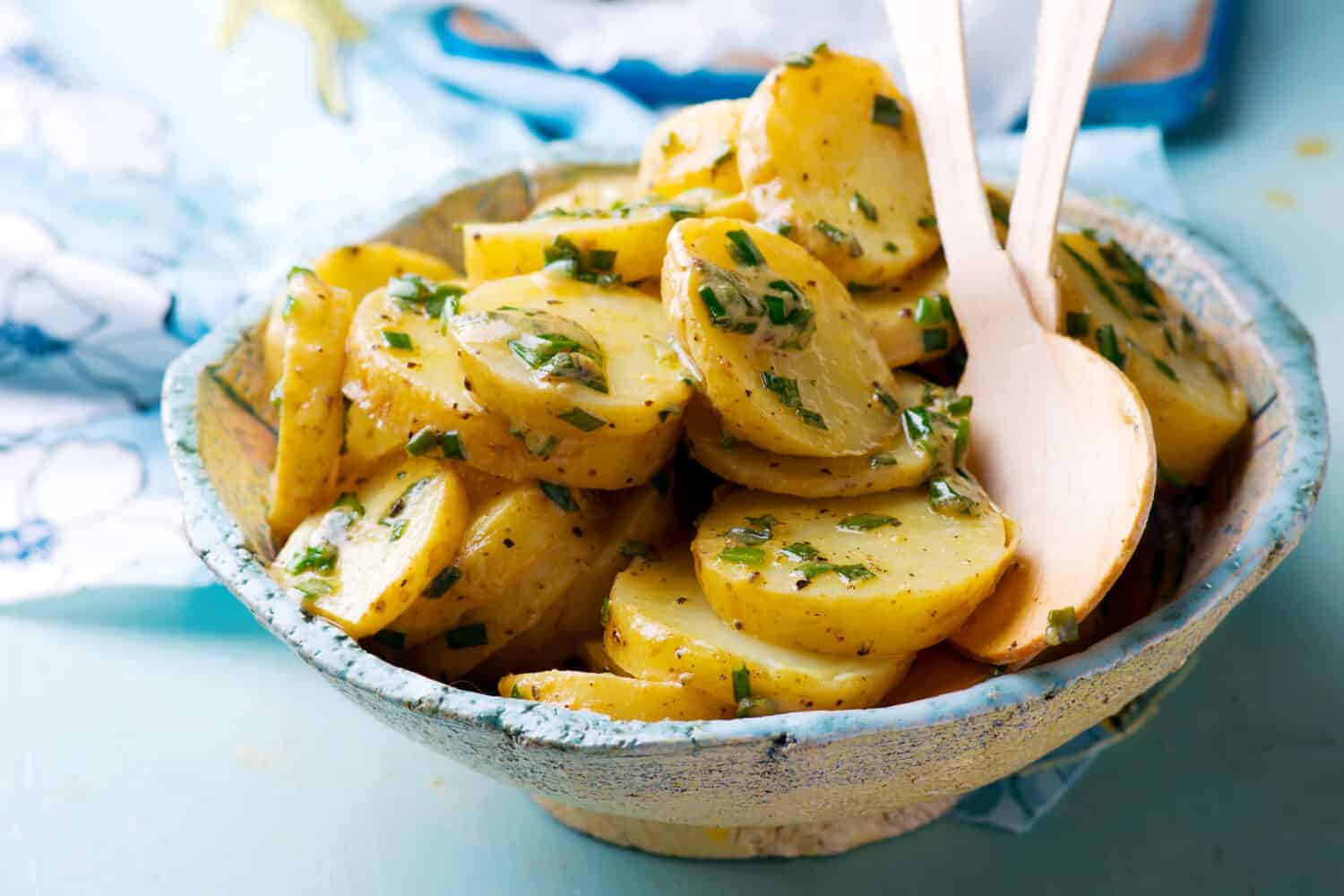 You can think of a charcuterie board as an aesthetically pleasing extension of your pizza toppings. Your board can contain fancy cold cuts like salami or prosciutto, additional cheeses, pickled vegetables, garlic, and olives. Guests can pile them on their pizza slices or eat them on the side!
Olives pair well with pizza – black and green olives are popular pizza toppings. You can also offer a spread of different types of olives as a side dish. In addition to typical black and green olives, look for buttery Castelvetrano olives, briny Kalamata olives, garlic-stuffed olives, and cheese-stuffed olives.
Veggie trays are a healthy option for those hoping to add a nutritional edge to pizza night. Most trays include celery, bell peppers, baby carrots, broccoli, and cauliflower, along with a dipping sauce such as ranch dressing or hummus.
Chips and dip is a super-simple side dish. You can choose flavors that complement the type of pizza or other side dishes – for example, barbecue potato chips and ranch dip pair well with hot wings, while corn chips and salsa go well with a Mexican pizza.
Most dips begin with a sour cream or yogurt base, while salsas employ tomatoes.
Some pizza restaurants are well-known for serving cinnamon rolls or cinnamon sticks with their pizzas, each dripping with sweet, gooey icing. You can bake your own fresh cinnamon rolls at home.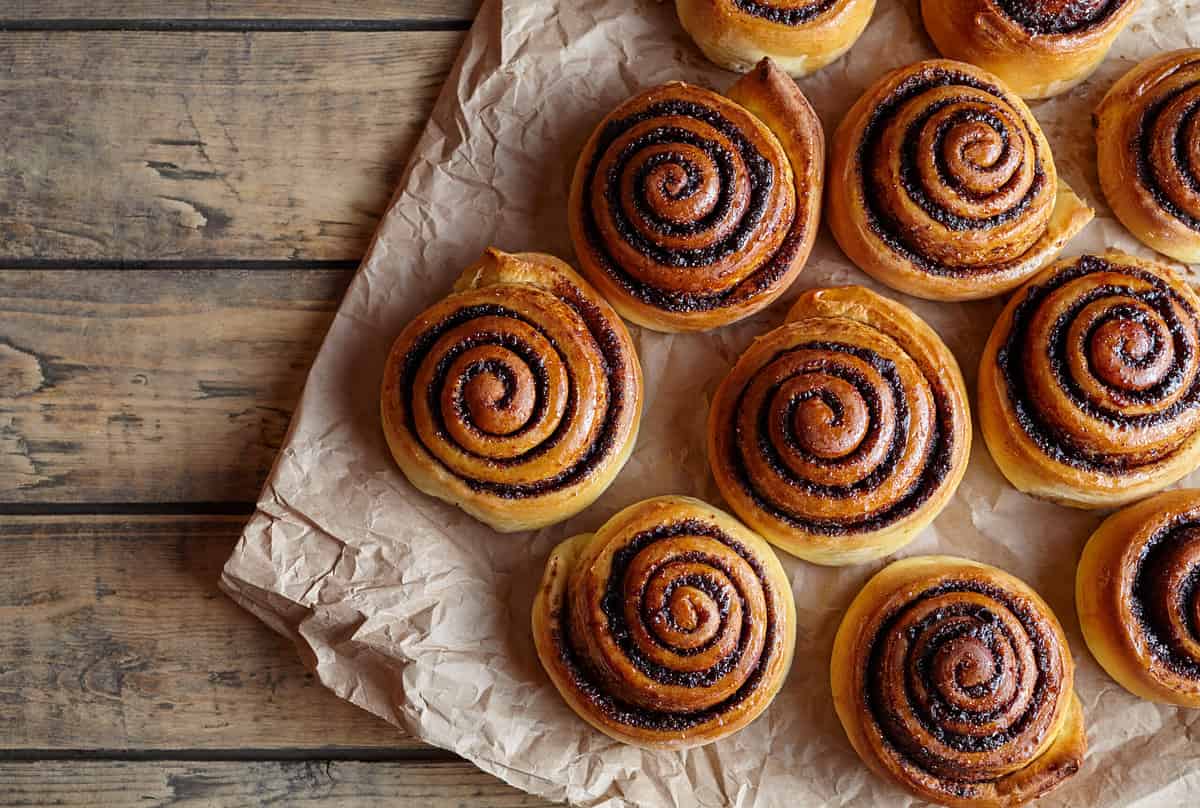 If you're looking for a healthy dessert to go with your pizza, this is the one. It is also prepared in pizza style, with a crust, sweet sauce, and colorful fruit toppings.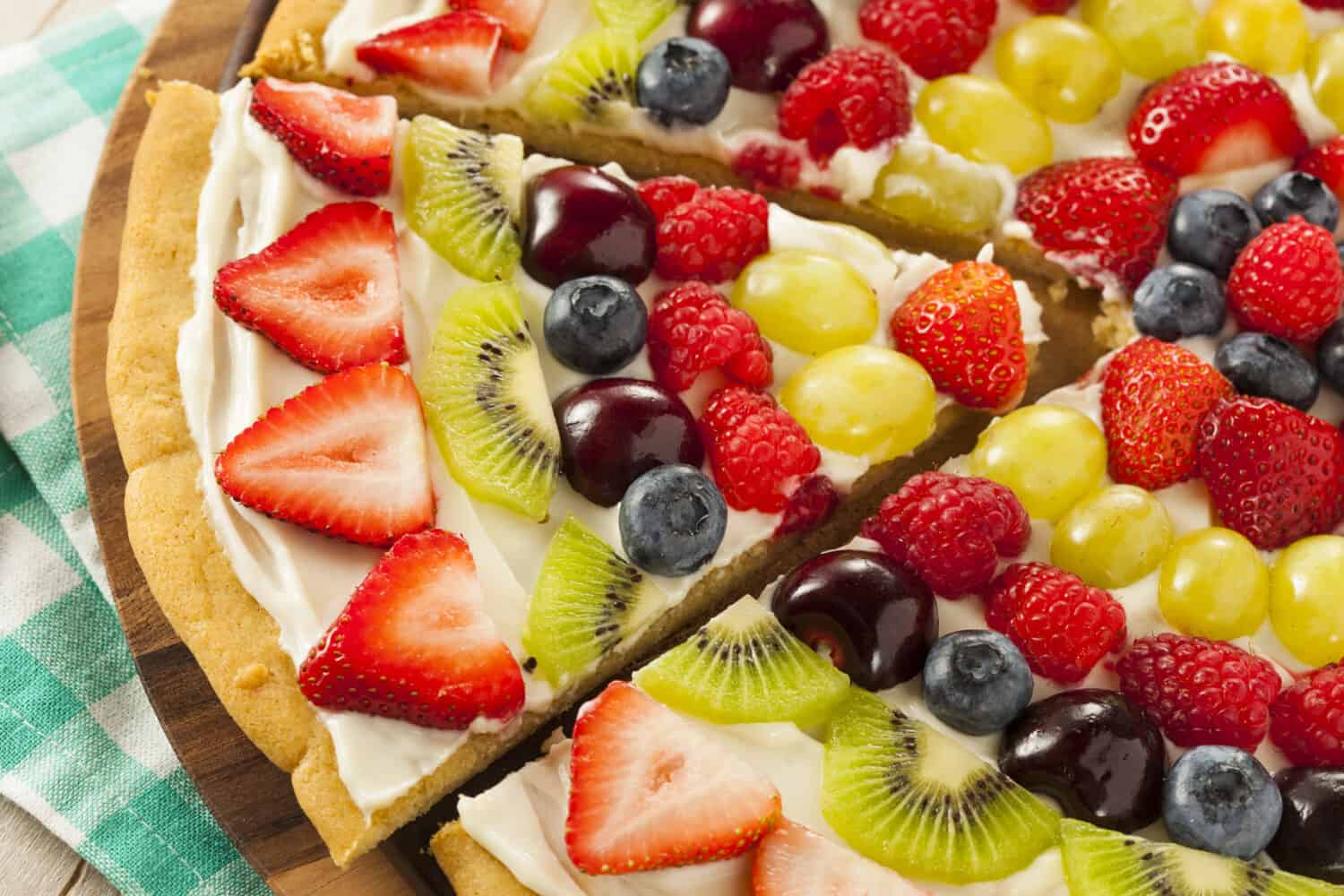 An array of sauces is a great way to spice up your meal, whether you're just having pizza or you're pairing it with chicken, fresh vegetables, or fried veggies.
Look for sauces that will taste great on both your pizza crust and your side items. These may include marinara, ranch dressing, spicy ranch, balsamic glaze, queso dip, French onion dip, or hummus.
Tastes differ, and not everyone chooses the same pizza toppings. Sometimes, the best compliment to a pizza is yet another pizza.
Especially if you have picky eaters in your family, you might choose to serve a cheese-only or pepperoni pizza in addition to a supreme. The same is true if some but not all family members love pineapple on their pizza.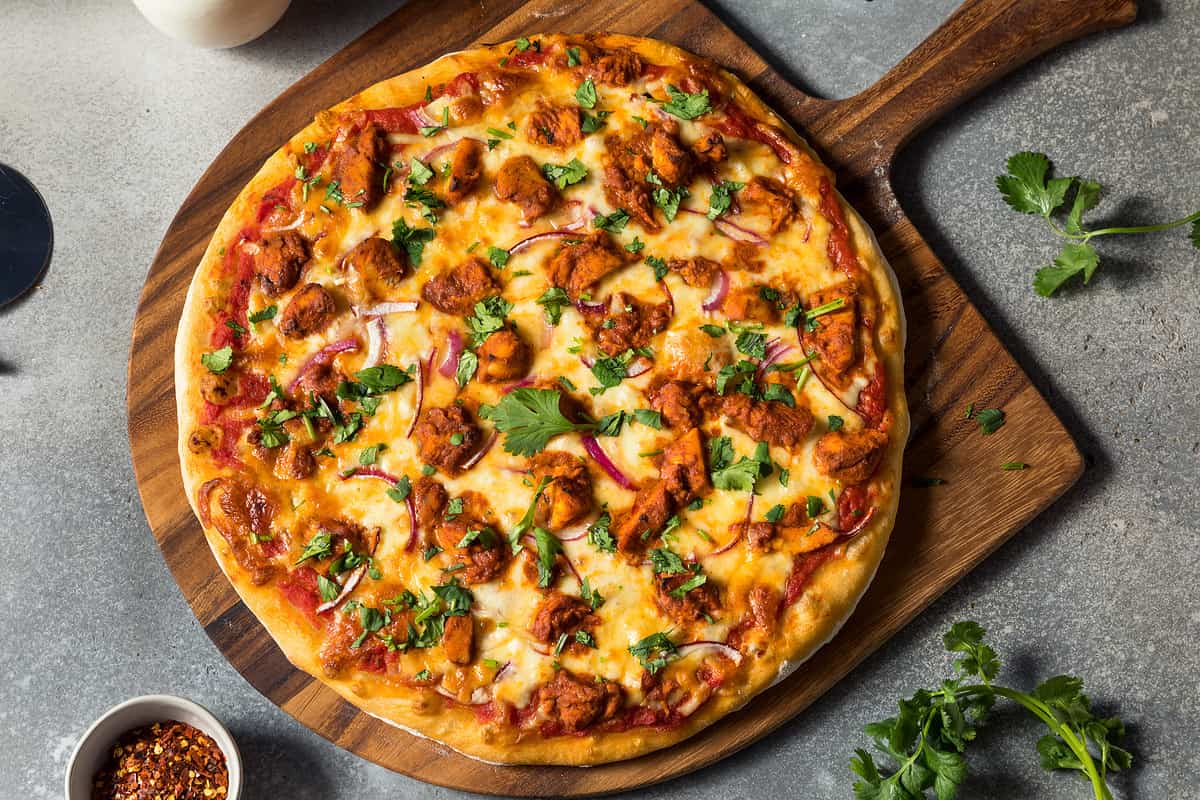 The image featured at the top of this post is ©V. Matthiesen/Shutterstock.com.