Grilled cheese is a leisurely go-to lunch or quick dinner for kids and adults! Sometimes, it's satisfying to gobble up a grilled cheese on its own. However, other times, a great and tasty side hits the right spot. Regarding this classic dish, the typical sides are tomato soup or a handful of chips. While those are certainly on this list, there are many delicious side dishes for grilled cheese; even kids will love these!
But first, let's look at one of our favorite grilled cheese recipes that is sure to be the star of the show with these delicious side dishes.
Print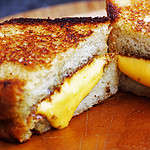 Sweet and Spicy Grilled Cheese
---
Author:

Yield:

4

servings

1

x
2 teaspoons

canola oil

1

large red onion, finely diced (about

2 cups

)

8

slices whole-wheat bread

3

ounces

sharp cheddar cheese, thinly sliced

3

ounces

pepper jack cheese, thinly sliced

1

large or

2

medium ripe beefsteak or hothouse tomatoes, sliced
---
Instructions
Heat the oil in a large nonstick skillet over medium heat. Add the onion and cook, stirring, until golden and the edges are browned, 10 to 12 minutes. Season with salt and pepper.
Divide the cheddar cheese between 4 slices of the bread.
Spread one tablespoon of the caramelized onions on top of the cheddar, then top with the pepper jack.
Place one or two slices of tomato on the cheese and then top with the other slice of bead.
Clean and dry the skillet, then coat with cooking spray and heat over medium-high heat until hot.
Place one of the sandwiches in the skillet and weigh down with a heavy skillet or plate. Lower the heat to medium-low and grill until the underside is a deep brown but not burnt and the cheese is partially melted, 5 to 6 minutes. Flip the sandwich and grill the other side until it's nicely colored another 4 to 5 minutes.
Slice in half and serve hot.
Repeat with other sandwiches.
Nutrition
Serving Size:

1 sandwich

Calories:

350

Sodium:

560 mg

Fat:

18 g

Saturated Fat:

8 g

Carbohydrates:

33 g

Fiber:

5 g

Protein:

16 g

Cholesterol:

45 mg
Potatoes are easy and fun to make. These potatoes are no exception! In fact, the roasted baby red potatoes recipe calls for red onion, a bell pepper, and a handful of seasonings. Pop them in a baking dish; before you know it, you will have a tasty side for your grilled cheese.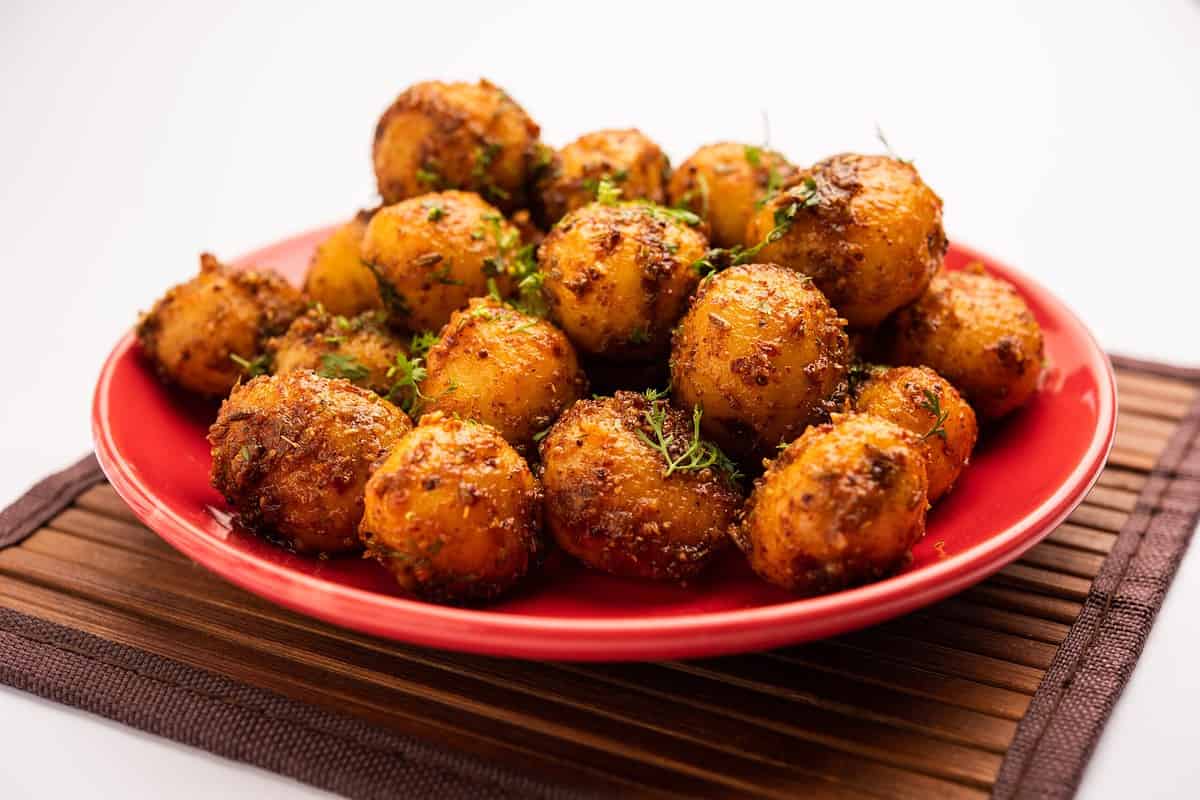 Green beans are an excellent source of nutrients and can be very delicious! Furthermore, you can prepare these roasted green beans with just a few different ingredients and have the perfect side to pair with your grilled cheese!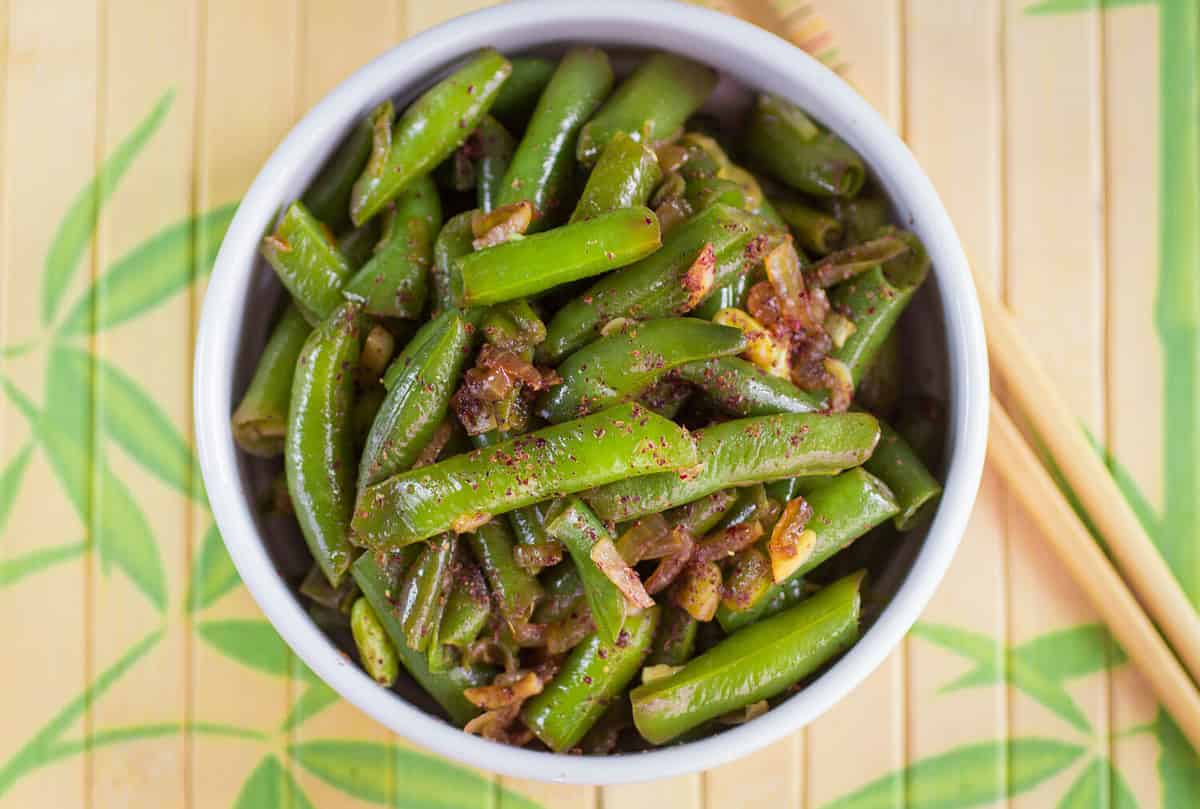 Fruit salad is a great way to satisfy anyone's sweet tooth. The best thing about fruit is that there are so many choices! If your child loves berries, then mix blackberries, strawberries, and blueberries. There are also apples, kiwis, watermelons, bananas, oranges, and many more options.
Are you looking for a great fruit salad recipe? Give this one a try!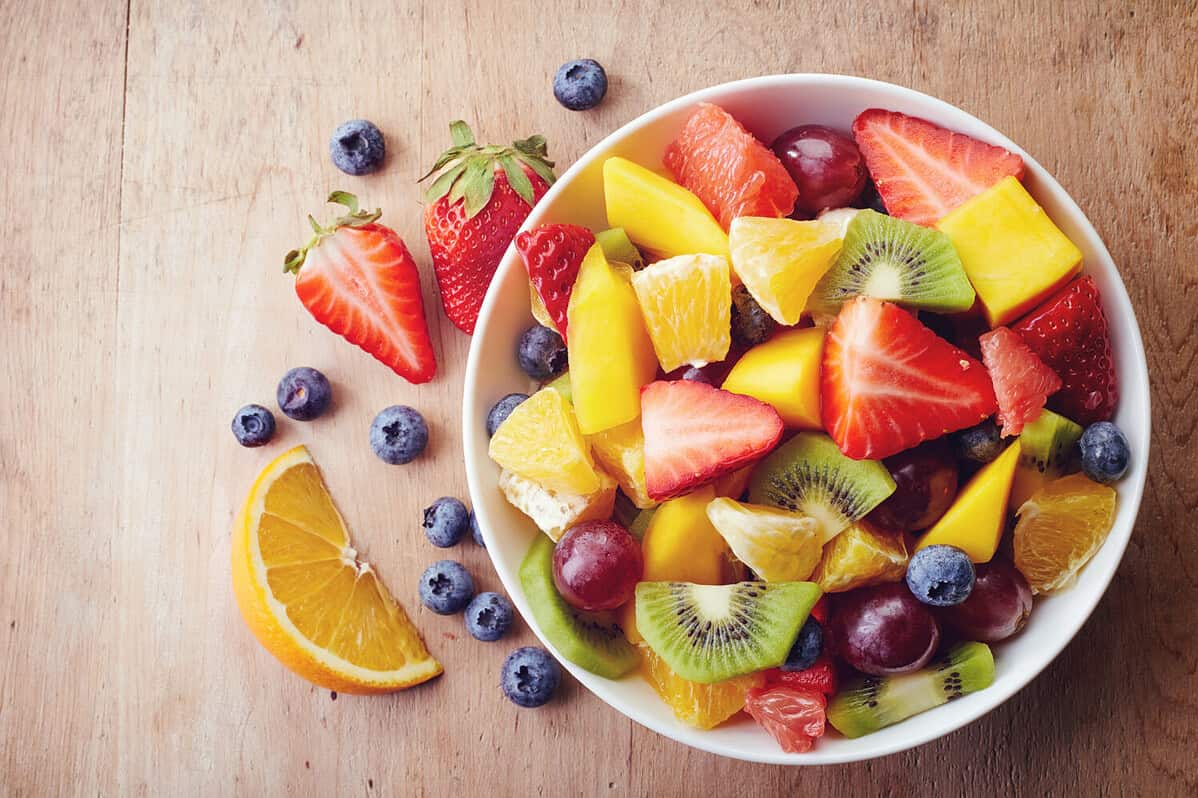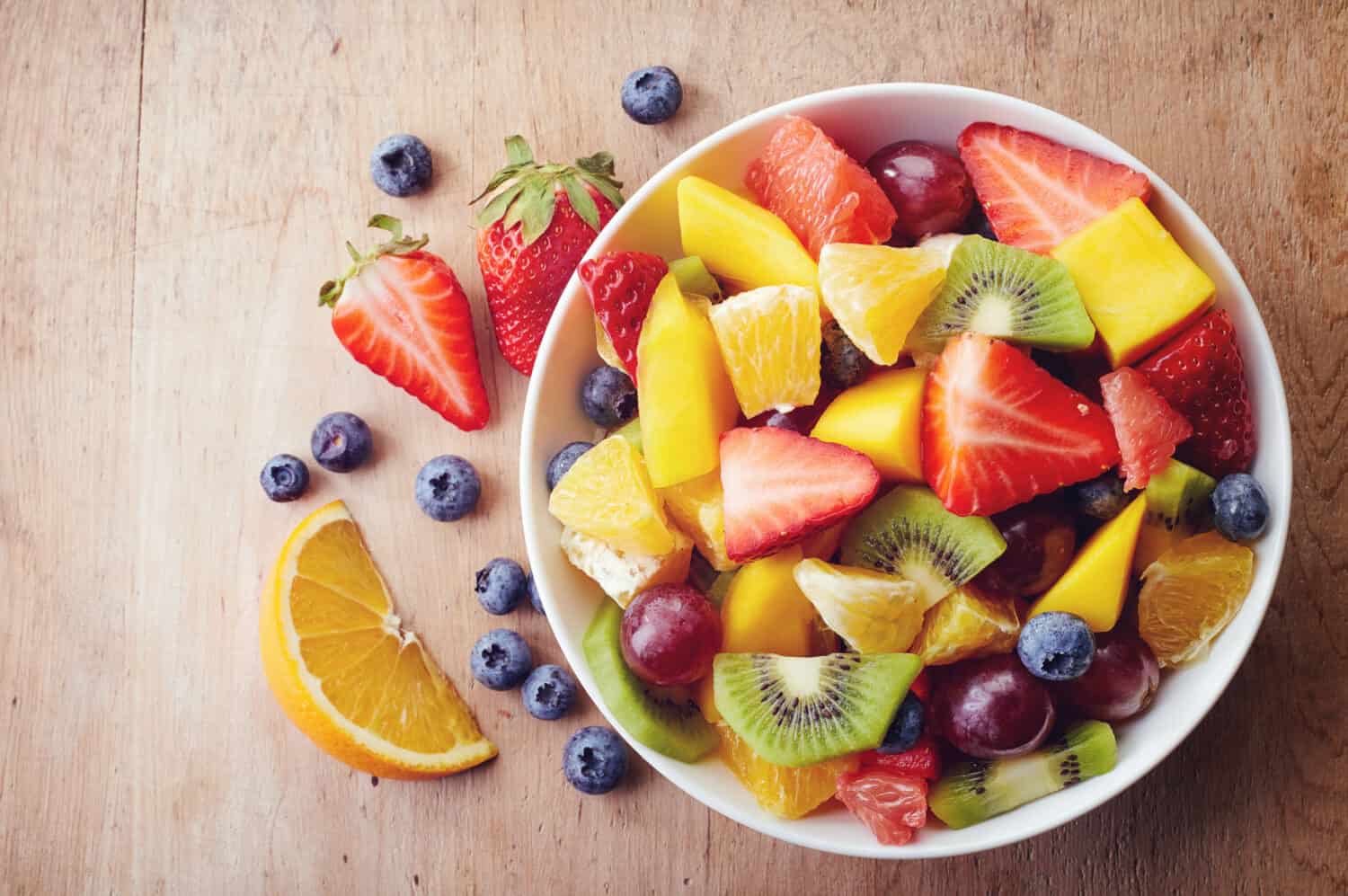 4. Tomato Soup
Tomato soup is classically the go-to side dish for grilled cheese. Pairing the two is both a comforting and easy option in winter or when feeling under the weather. While out-of-the-can tomato soup is more convenient, making your own can be healthier. Try this homemade tomato soup recipe for a flavorful lunch or dinner that your kids and you will enjoy.
5. Apple Sauce
Apple sauce can be easy, and most kids love it! While prepackaged options make serving apple sauce for lunch easy and convenient, opting for homemade applesauce will help you keep an eye on the additives and be healthier but just as tasty!
6. Corn on the Cob
There are a few different ways to prepare corn on the cob. Whether you enjoy grilling the corn on the grill outside, baking it in the oven, or boiling it in the traditional sense, the methods are quick and easy! Not only is the method quick, but corn on the cob is a fun option as a side for grilled cheese.
7. Homemade Potato Chips
Potato chips can be a go-to lunch side for grilled cheese. While the prepackaged potato chips are pretty tasty and addicting, try making homemade ones! It is easier than it sounds, plus you are in charge of the additives and ingredients that find their way into the chips.
8. Pickles
Although they sound simple, pickles can make a perfect side for grilled cheese. Kids love this side because they are a quick and easy finger food. Plus, they come in different flavors! Whether you are a dill pickle type or a sweet pickle person, the most satisfying side for your grilled cheese may be a lid pop away.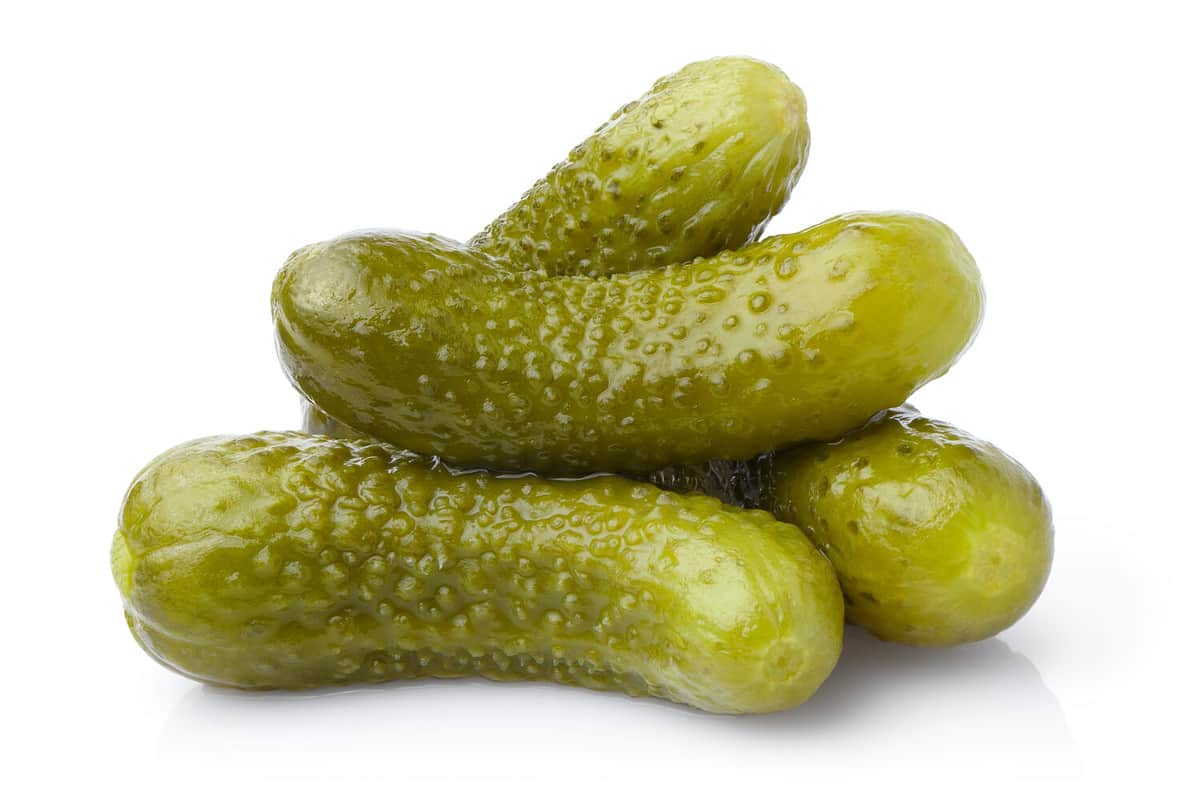 There are several different ways to prepare pasta salad. Add cheese, cut-up tomatoes, or various seasonings to find the perfect pasta salad for you and your family. While making your own variation is easy enough, you can try this pasta salad if you want something new.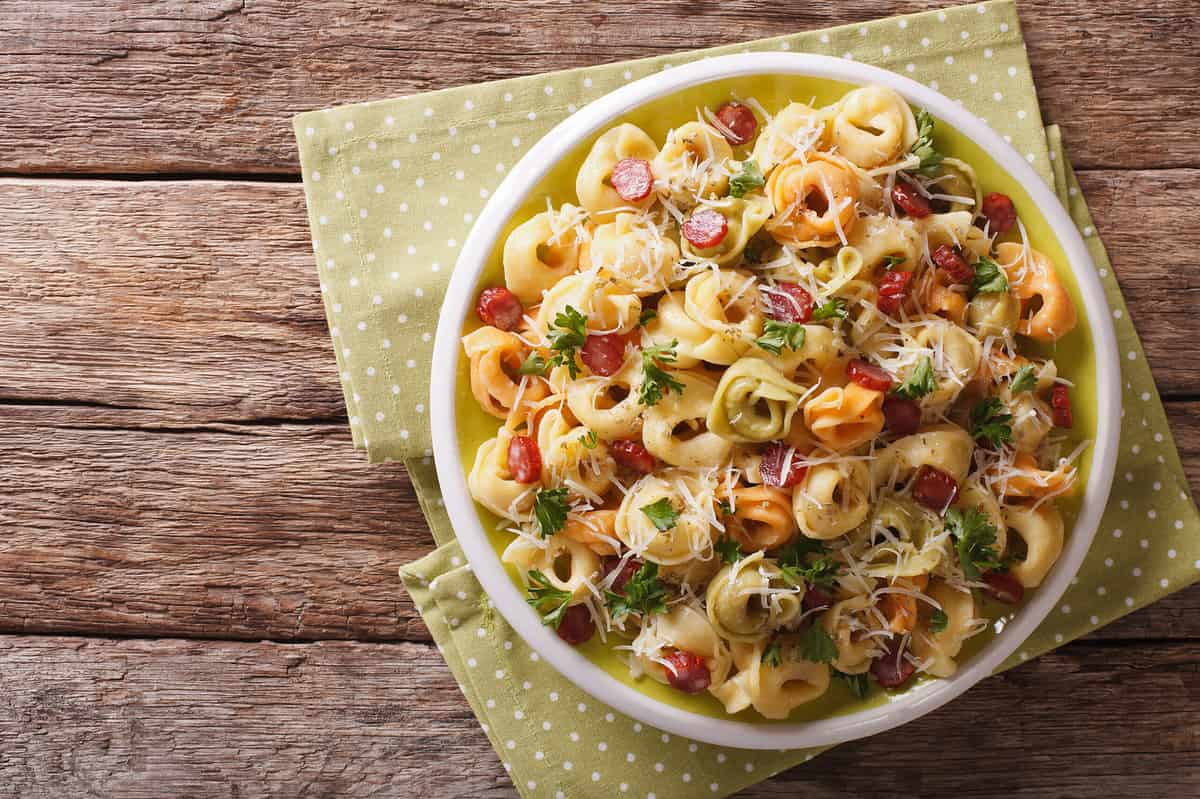 Although baked beans may not be the first thing that comes to mind when thinking about side dishes for grilled cheese, they are a perfect side! Not only are they filling, but this baked beans recipe combines ingredients like brown sugar and bacon for an impactful flavor that can be hard to beat.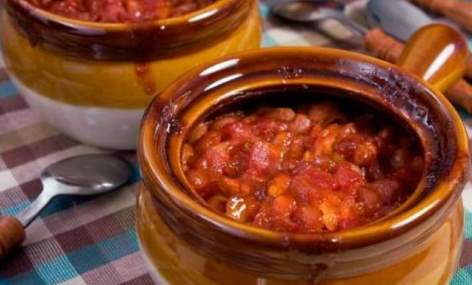 Sometimes, the best side dish to go alongside gooey grilled cheese is soup. One option is to try this New England corn chowder recipe instead of serving tomato soup or chili.
The ingredient list is simple enough: it includes bacon, onions, and potatoes. However, the flavor is creamy and hearty, making it a comforting side dish perfect for lunch or dinner!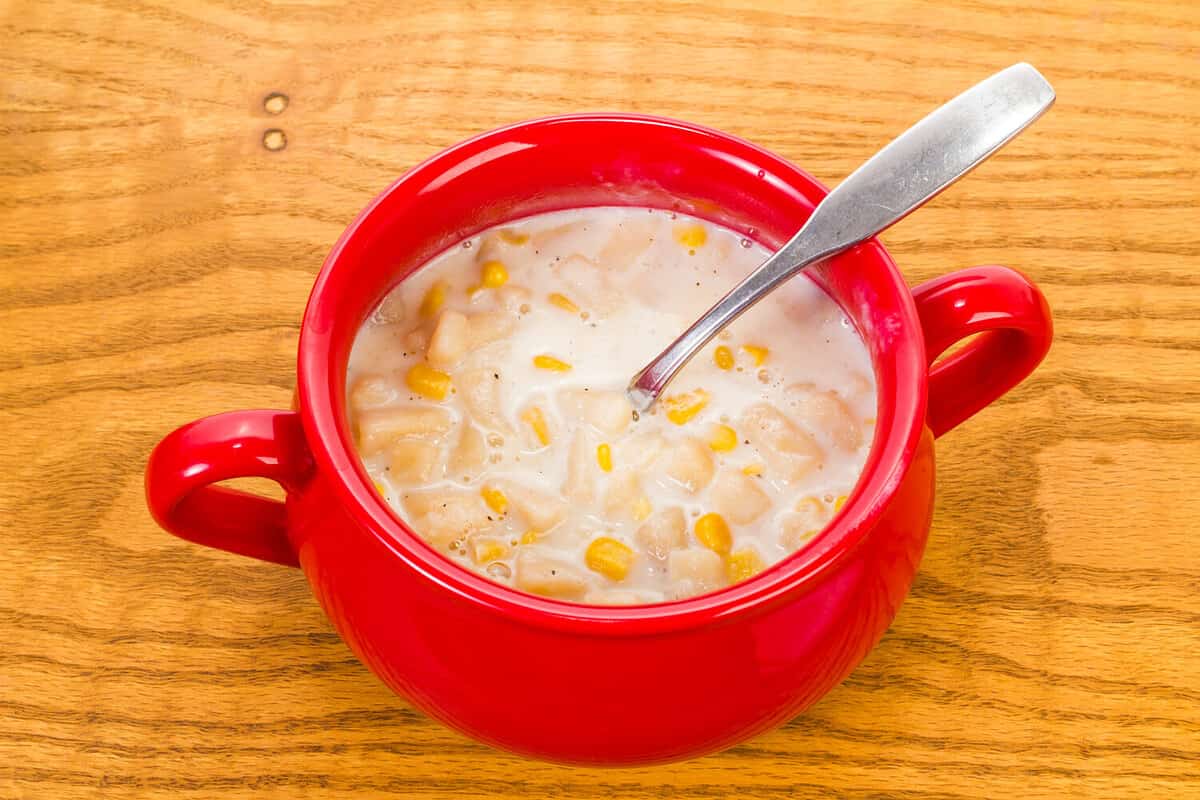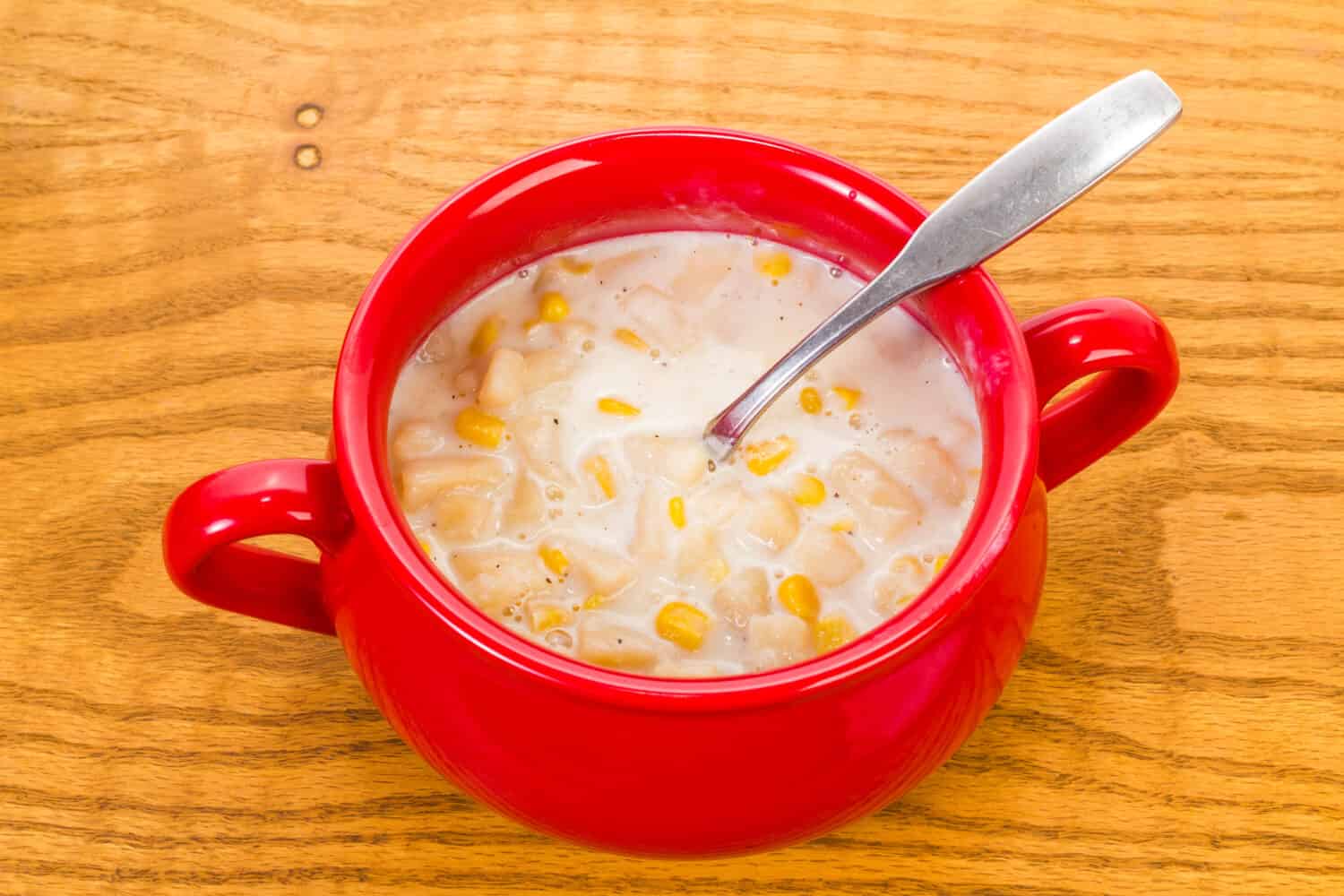 12. Yogurt
Yogurt is both easy and versatile. There are many different flavors to enjoy as a kid and an adult. While some yogurts have too much sugar and additives, there are healthier versions that can give kids delicious flavor and essential nutrients, which is a bonus for any parent.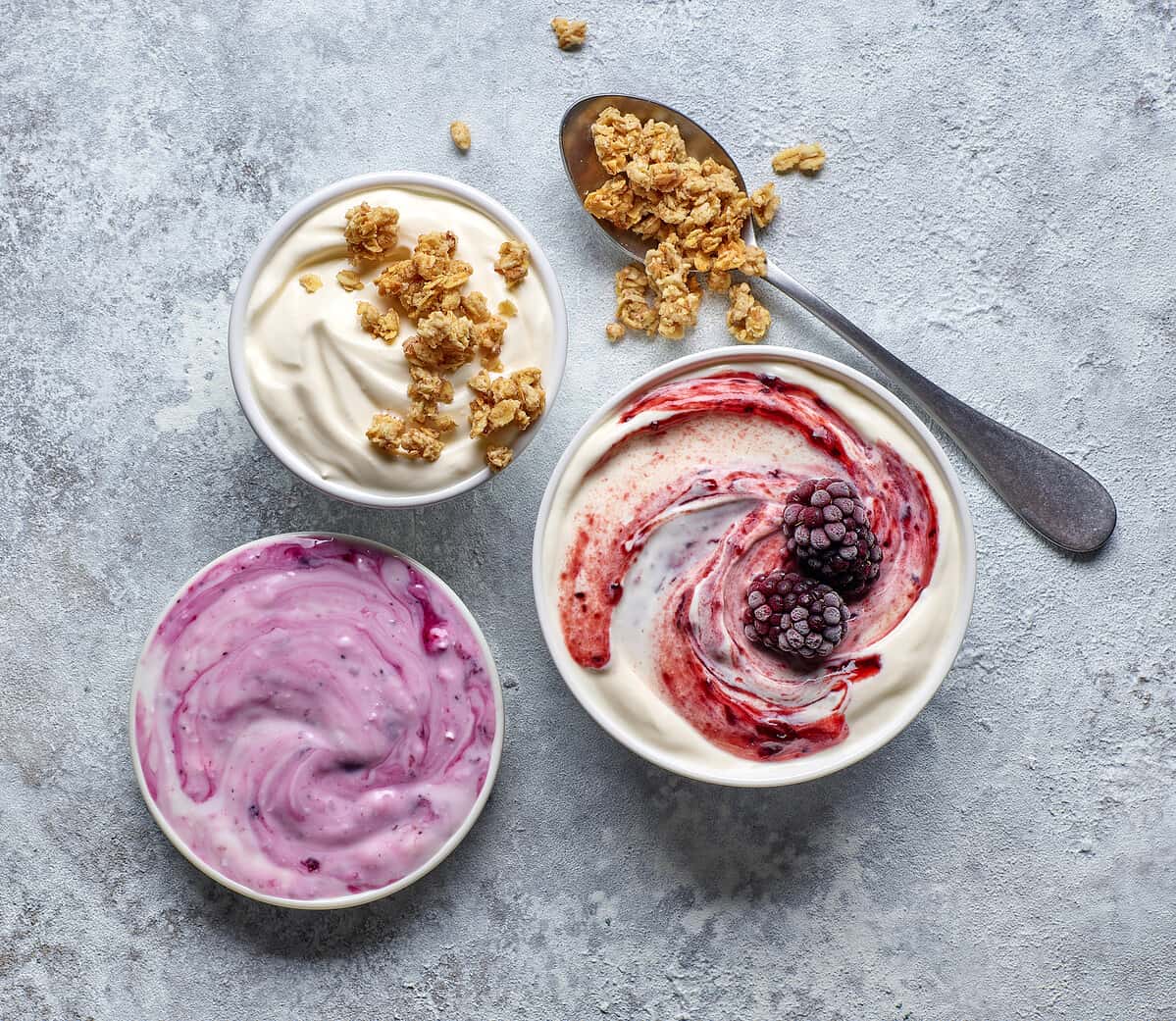 Onion rings do not have to be reserved for eating out at a restaurant. In fact, these homemade onion rings will delight your child and complement the grilled cheese sandwich, making a perfect lunch.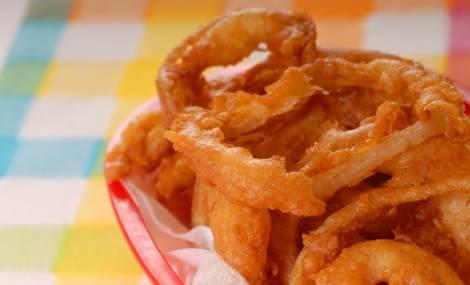 Carrots are a healthy side for lunches or dinners. They contain vitamins like A and K1, potassium, and fiber. However, convincing kids to eat this mighty orange vegetable can sometimes be challenging. Although the sugar content will rise with this particular glazed carrots recipe, the flavor will abound!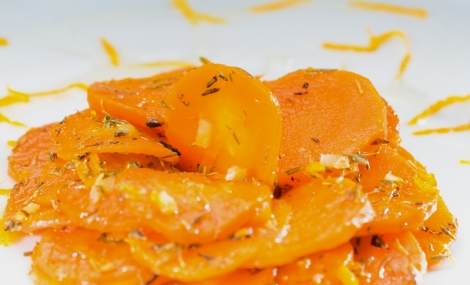 Flavor and texture take center stage in this corn fritters recipe. With only a few seasonings, egg whites, flour, egg yolks, and a can of corn, you will have a fun side dish that kids will want to eat again and again, especially if they love corn!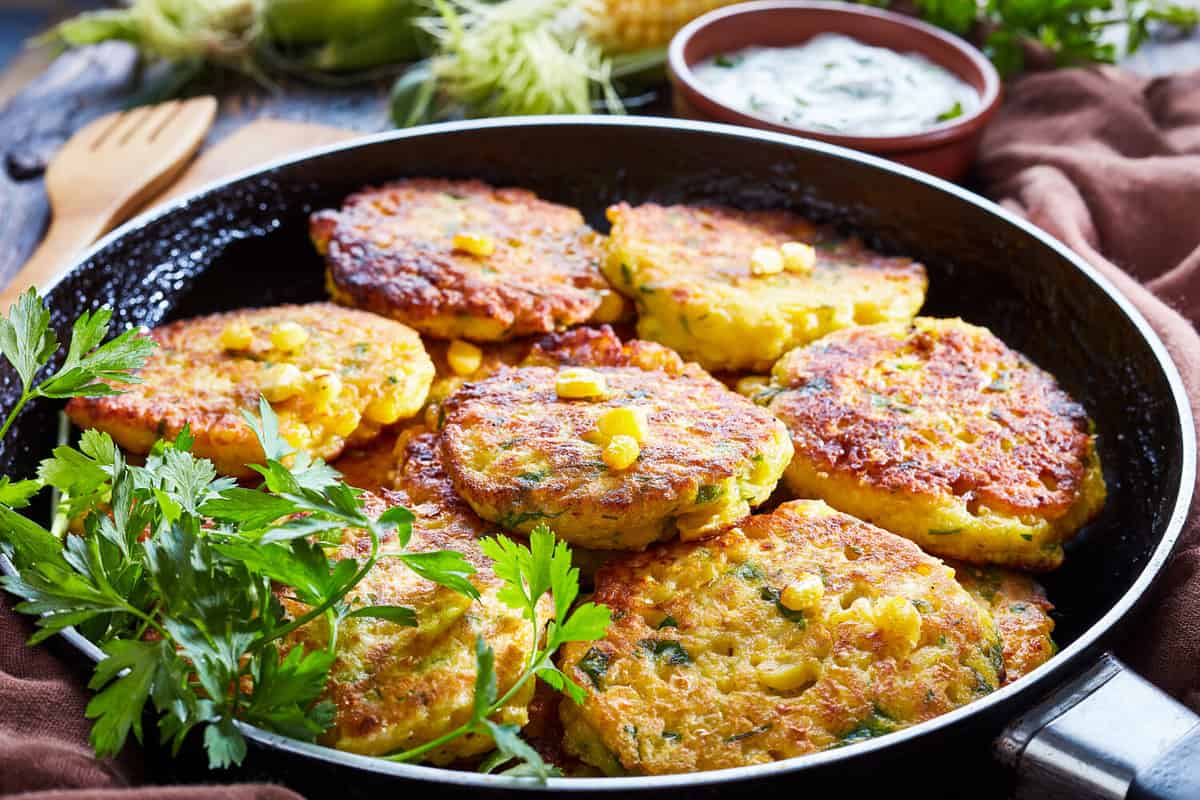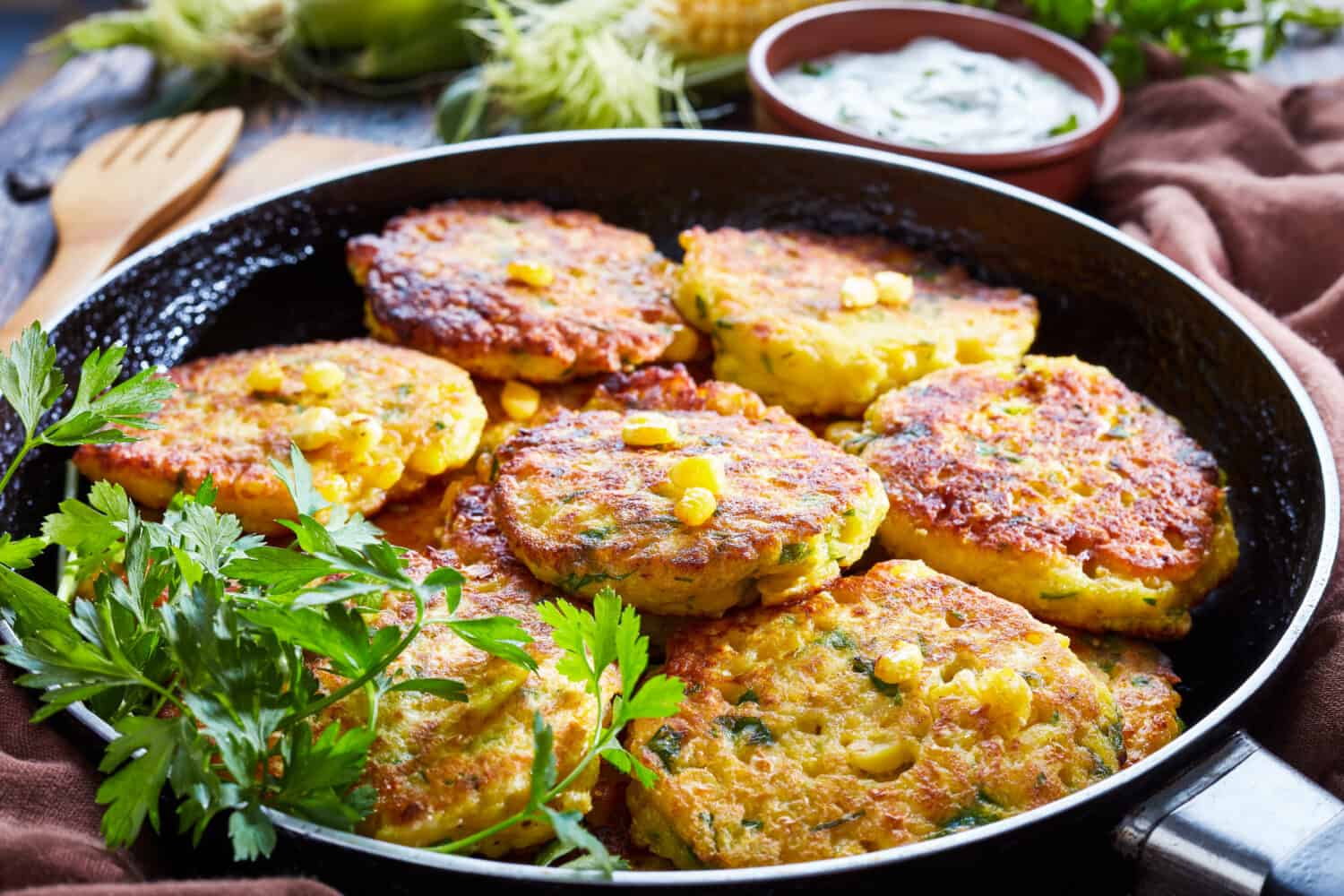 Sometimes, the best dishes that complement one another have distinct and differing flavors. If you and your child have a sweet tooth, satisfy it with this sweet potatoes and apples recipe.
Additionally, this side dish is relatively simple and perfect for serving in the autumn. Boil, mix, and pop in the oven for an hour; a sweet and tasty casserole comes out!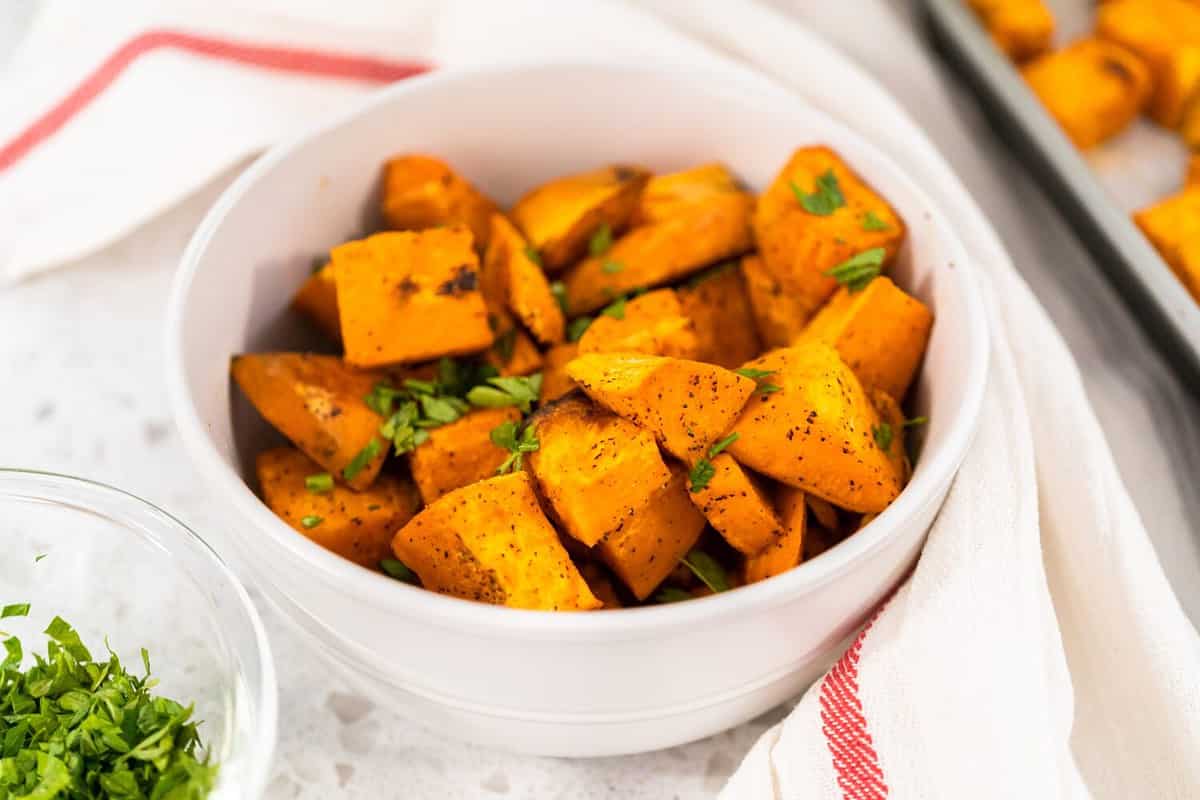 Potatoes are both filling and comforting! If you are in the mood for delicious and flavorful potatoes, this scalloped potatoes recipe is a must-try. While scalloped potatoes from a box are convenient, there is just something about eating homemade anything. With just a few simple ingredients you most likely have at home, like milk, butter, and flour (of course, remember the potatoes!) You can have the best scalloped potatoes on your table in just over an hour.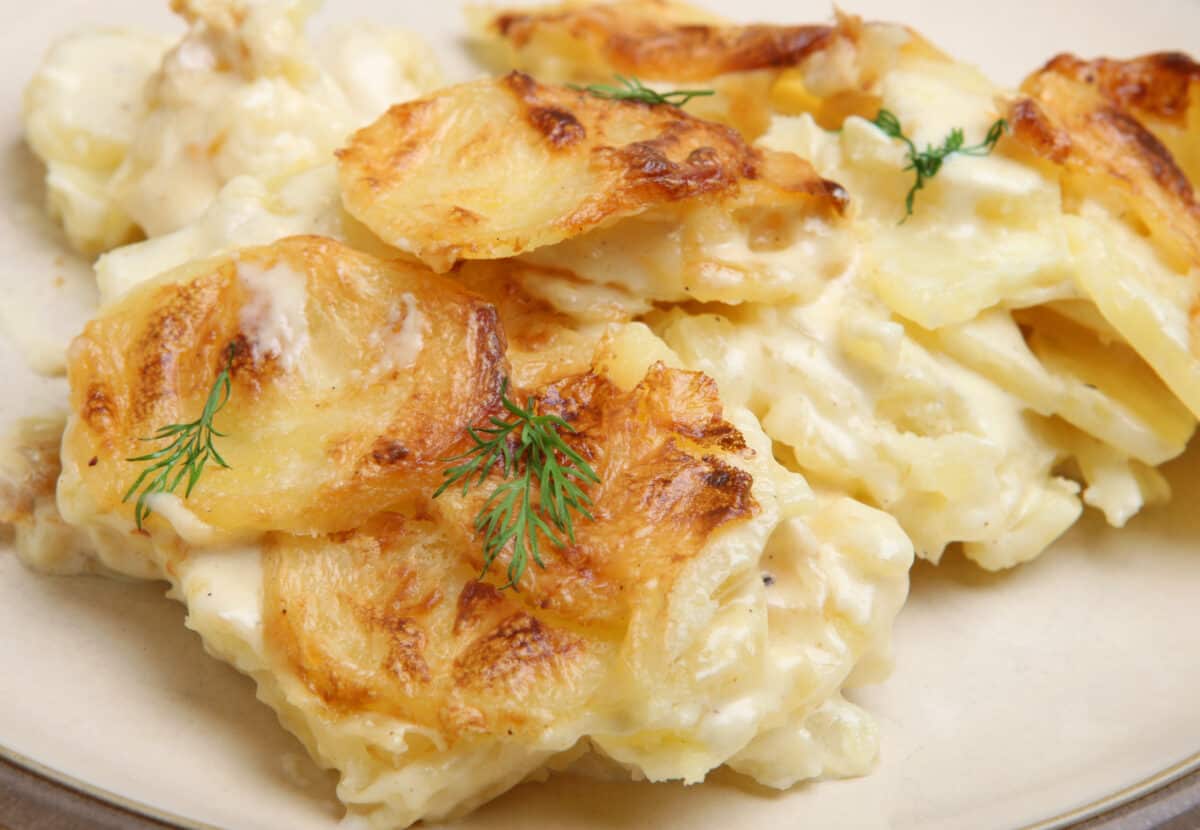 Brussels sprouts aren't everyone's cup of tea. A lot of the time, kids turn their noses up to this vegetable. However, when cooked just right, they can be tasty and a great way to provide your child with unique nutrients. Furthermore, this simple roasted Brussels sprouts recipe may make your kid want to try them repeatedly.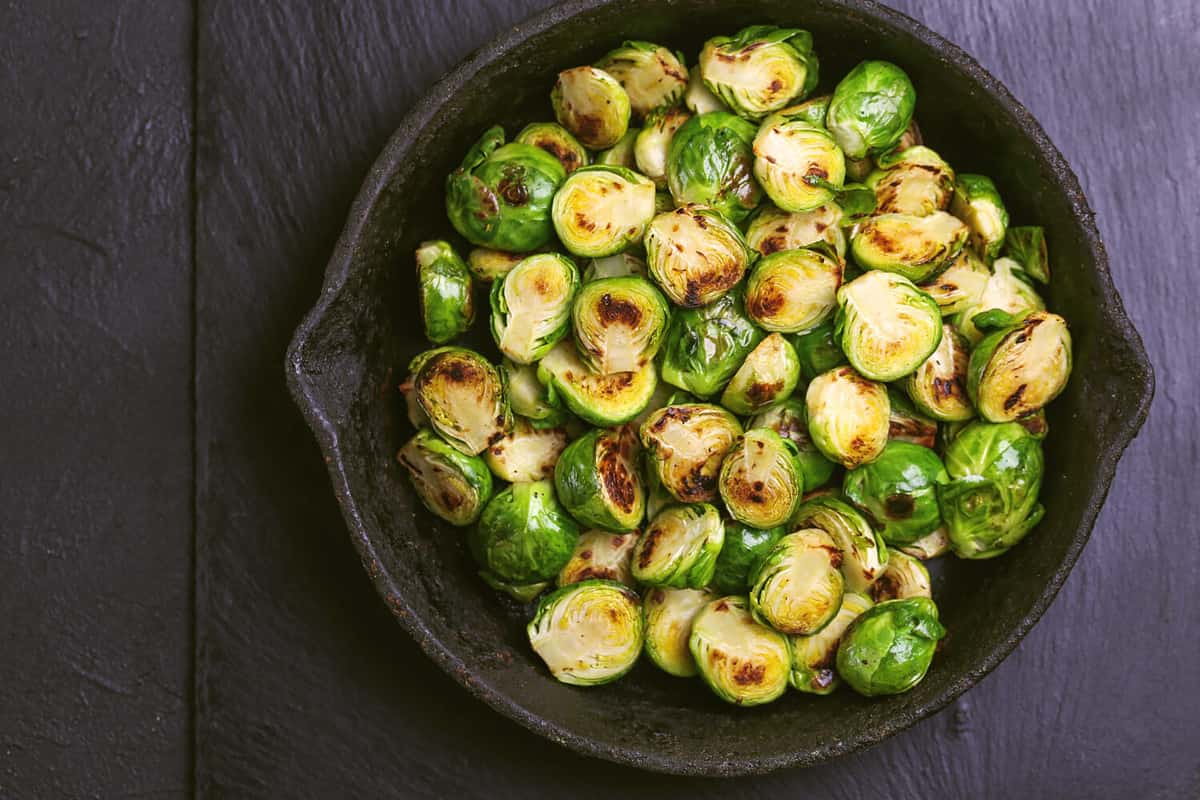 19. Broccoli Cheese Soup
Sneak some healthy broccoli into a side dish with this creamy broccoli cheese soup. Your kids are sure to devour it!
Zucchini is nutritious and quite tasty. Adding cheese, cream, and bread crumbs will make the zucchini more appealing to kids and adults! Try this zucchini cheese bake for a perfect, filling side dish to serve alongside your grilled cheese.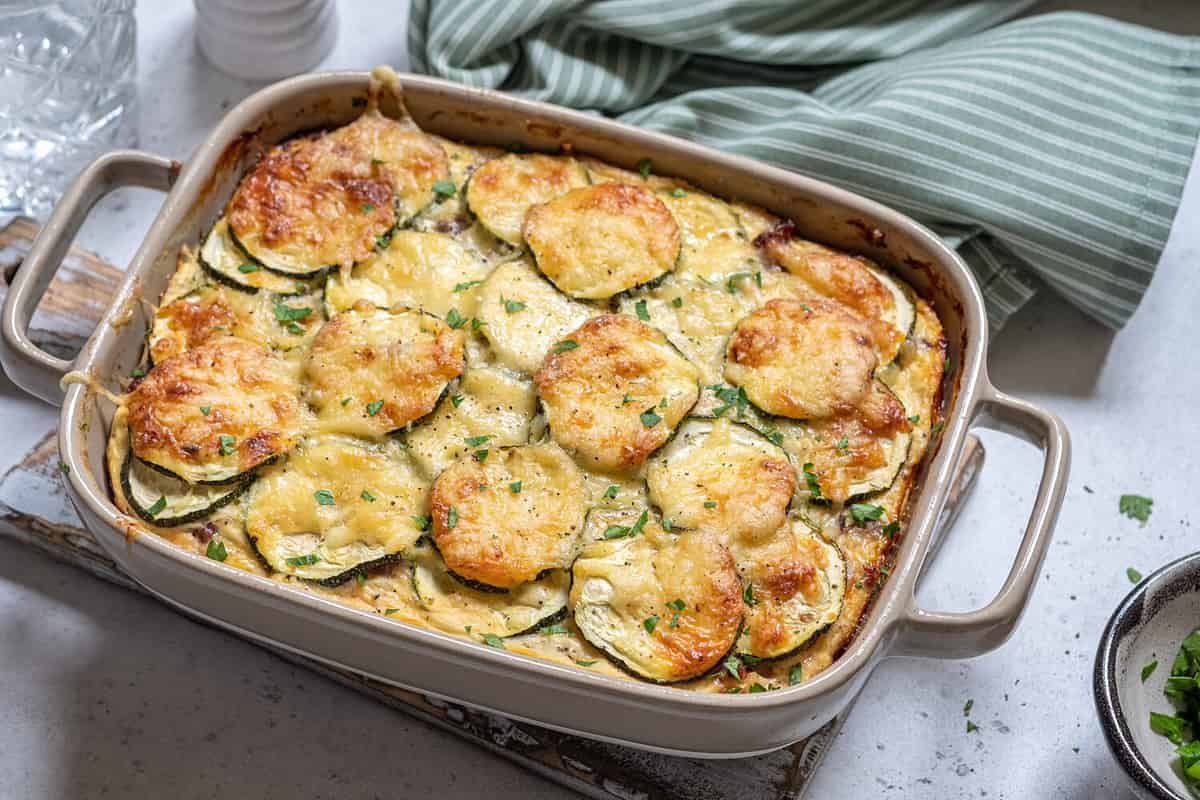 21. Charcuterie Board
Kids love finger foods! There's just something about being able to pick what your heart desires from a beautifully arranged board of options. Try setting up a charcuterie board with fruits like apple slices, grapes, strawberries, or kiwi. In addition, a vegetable arrangement with carrots, cucumbers, grape tomatoes, or even cheese and crackers is all fun and easy to serve with grilled cheese!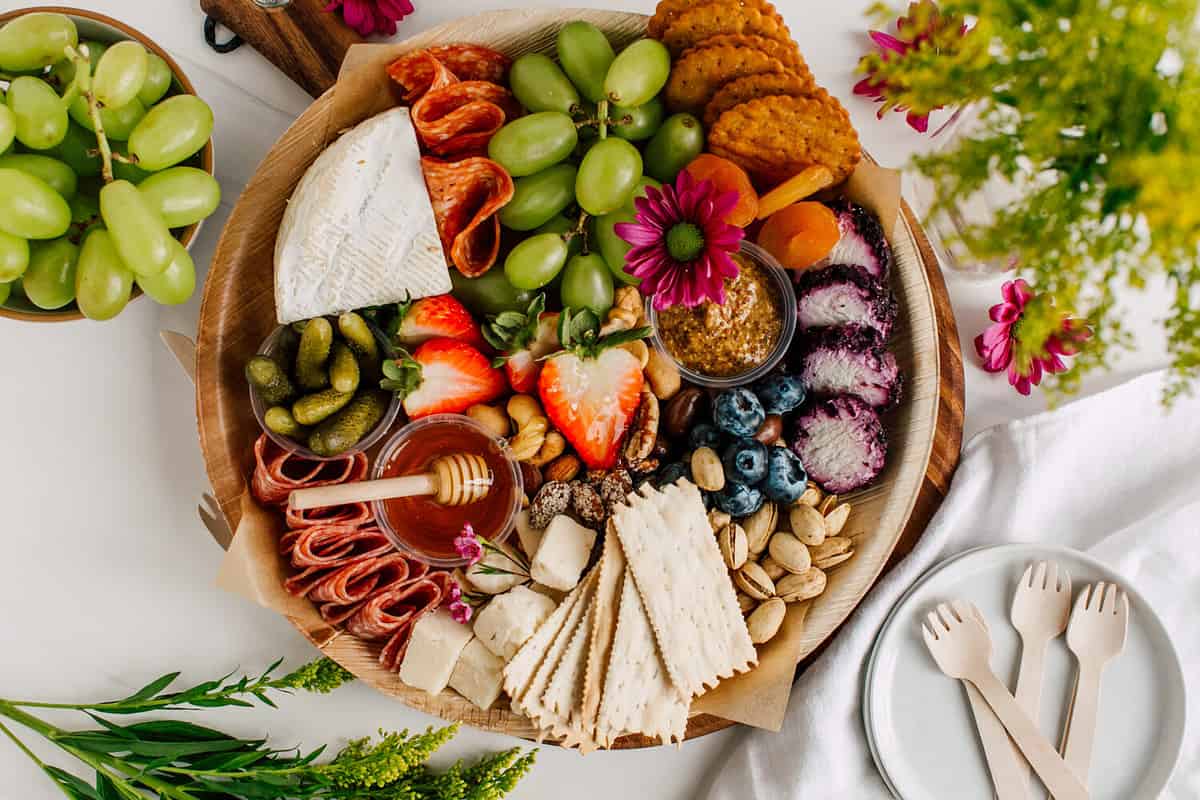 22. Crispy Kale Chips
This recipe may not seem like it would be a hit with your kids, but trust us on this one! With the crunchiness of the kale and the garlic and parmesan flavoring, they'll almost think they are snacking on chips (yes, almost).
Chili and grilled cheese are both comfort dishes. So, why not pair the two together for the ultimate delicious and filling meal? Mama Shirley's Chili recipe combines simple flavors and seasonings for a hearty meal that pairs well with grilled cheese—the grilled cheese steps aside as the chili takes center stage in this combination.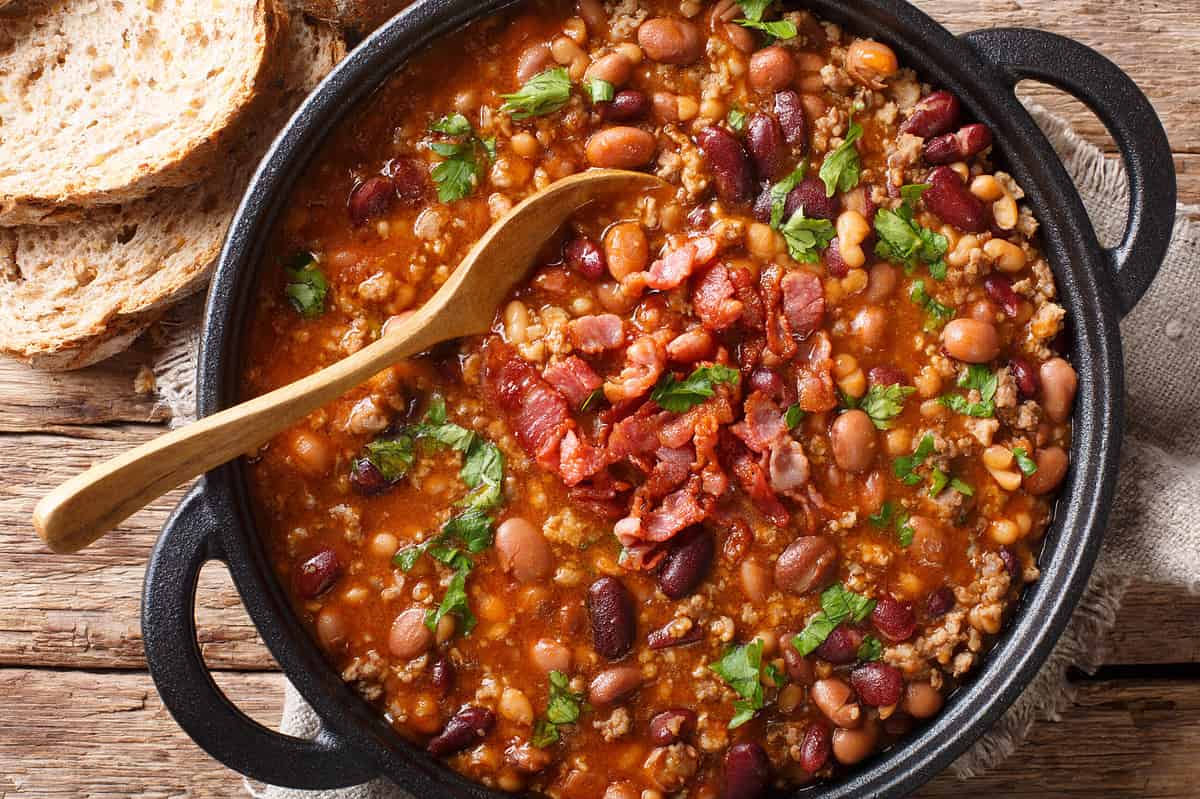 Although loading cheese on top of cheese is not always the healthiest choice, there is no denying that most children love these comfort foods. This homemade macaroni and cheese has flavor and texture that adults and children love. Therefore, if you are in a pinch and need help figuring out what to serve for lunch alongside grilled cheese, go for these two classics together.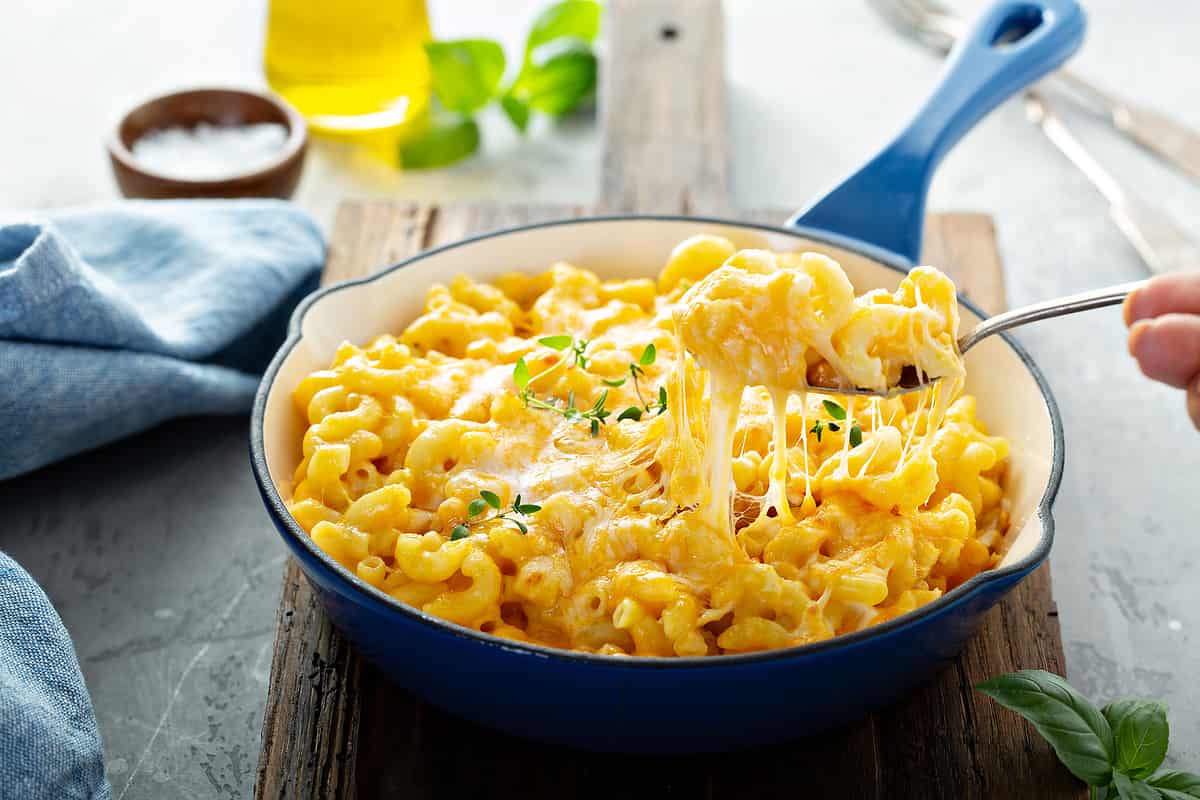 25. Sweet Potato Fries
Sweet potato fries are such a classic side dish and a hit with your whole family! You can either bake or air fry them to give them a crunchier taste.
The image featured at the top of this post is ©WS-Studio/Shutterstock.com.