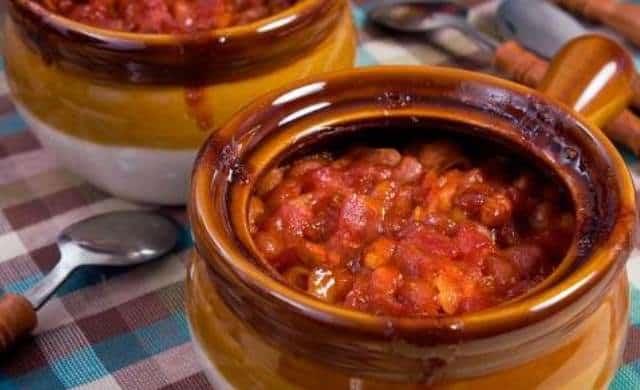 Picnic Baked Beans
Ingredients:
1 large onion
1 large green pepper
1/4 teaspoon ketchup
1 Tablespoon honey
1/4 cup brown sugar
1/4 teaspoon Worcestershire sauce
1/8 teaspoon hot sauce
2 cans (about 15 oz. each) pork and beans
Directions:
1. In a large skillet, sauté onion and green pepper in ketchup.
2. Blend in honey, brown sugar, Worcestershire sauce, and hot sauce.
3. Place pork and beans in a 9×12 baking dish. Blend brown sugar-honey sauce into dish, mix well.
4. Bake in a 400°F oven for 30 minutes, or until thickened.