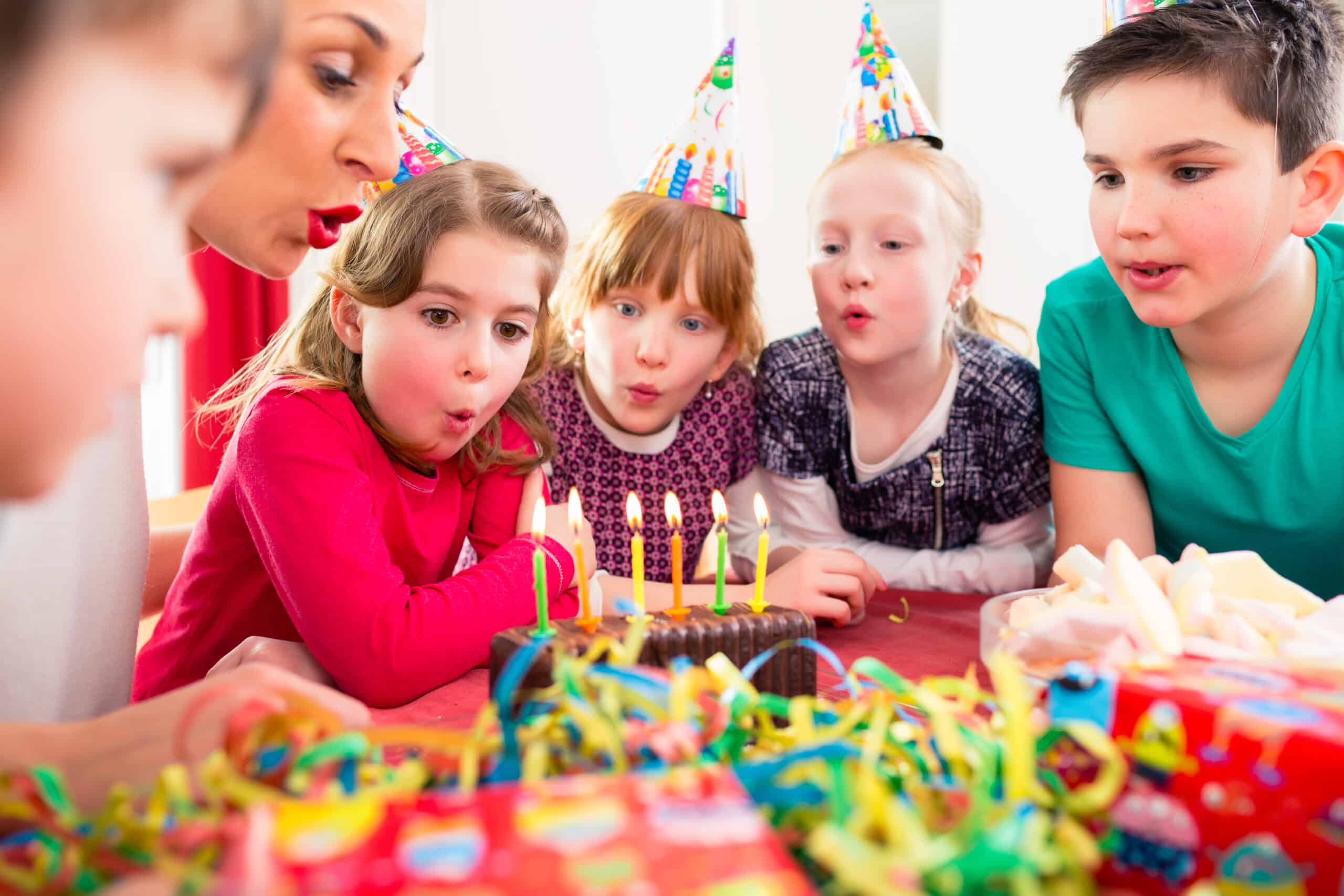 8-10 year Old Birthday Party Ideas
Let's Get Ready for Baby!
Sign up for our monthly pregnancy email series, and you'll get regular updates on your baby's development, helpful timelines to get ready for their arrival, must-have baby needs and so much more! PLUS, you'll get instant access to the MomsWhoThink "Ultimate Guide to Baby Naming in 2022."
CLICK HERE
to get started!
Are you getting tired of too many toys coming into your house from birthday parties?
Do you cringe when you see a massive pile of gifts?
It is easy to get overwhelmed by birthday gifts coming from all directions. The focus seems to be "It's all about me." Instead, why not make the party something meaningful? Here is a great collection of birthday party ideas for eight, nine, and ten year olds. Teach them how to have fun without focusing on the "stuff."
Animal theme – On the invitations, state that the presents will not be for the birthday kid. Instead, the guests are to bring presents for the dogs and cats at the local animal shelter. Carry the animal theme throughout the party with the food (puppy chow snack), plates and napkins, and even games. A trip to the zoo would be a nice activity for this party.
Book exchange – State clearly on the invitations that each guest is to bring a book to exchange. If the birthday kid wants a theme for the book (animals, trains, dinosaurs, etc), mention that in the invitation as well. Instead of just one person receiving, everyone gets to receive.
Special request gift theme – If your child has a collection, tell guests to bring a gift to fit that category. Most likely, your child would want to get some of these items anyway. It also helps their collection grow quickly. There is some surprise, but the birthday kid knows they will like every gift from the start.
Gift exchange – This would be similar to the book exchange. You could set a low price limit and encourage the guests to be creative with their money. Another option is to leave it open so each child has a larger gift. The birthday child gets the party in their name, but the gifts are shared by everyone.
Two special choices – You could offer your child one of two options – a larger special event, such as an amusement park, with an invitation for one friend to come along; or a smaller sleepover party with a handful of friends. You provide two options you can live with, and the final choice is up to your child.
Memory book page – Instead of traditional gifts, the birthday child has a birthday memory book. It doesn't matter if this is their first year with the memory book or if they've had one for several years. Each guest creates their own memory page with decorations, drawings, pictures, comments, or whatever they want. After the birthday kid opens them all up, put them in the memory book and pass it around. These memory pages will last longer and mean more to your child than any toy.
Kids in late elementary school get excited about helping others and sharing. Show your child that you are celebrating relationships and time spent doing good things. Kids can have fun whether there is a pile of presents or not.
Teach your eight to ten year old a different way to celebrate their birthday – by honoring their good character.