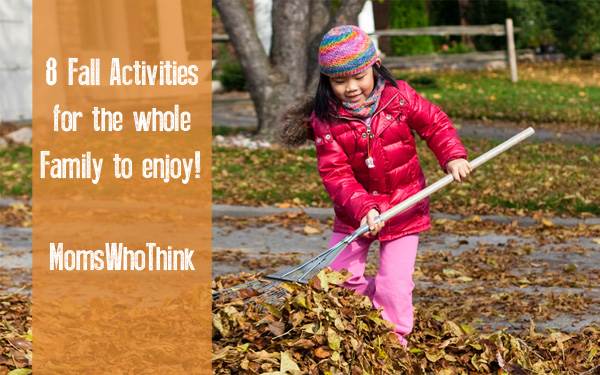 Fall Activities for the Whole Family
Fall is finally in the air with the leaves changing color and the temperature starting to cool down. But that means winter is right around the corner, and if we have a winter anything like last years', we need to get out and savor each and every one of those glorious autumn days.
For family fun this fall, here are a few of the ideas of fun things to do with your kids during this beautiful season.
1. Go to a pumpkin patch. The kids get to pick out their pumpkins for making Jack-O-Lanterns. Be sure to save the insides for roasting pumpkin seeds or pick out sugar pumpkins to make homemade 'canned' pumpkin for baking sweet pumpkin treats. Try to find a pumpkin patch that offers hay rides or corn mazes for more fun.
2. Go to an orchard and pick your own apples. Bring them home to make candy or caramel apples or bake homemade apple pie.
3. Attend a local Oktoberfest or fall festival. These are fun events for both kids and adults. You can dance, eat delicious local foods, and buy handmade crafts.
4. Take a trip to your local park or walking trail and explore the fall foliage. Have the kids collect different beautiful leaves. Back at home, use the leaves to make fall-themed crafts.
5. Decorate the house for Halloween and have the kids make their own scarecrows.
6. Watch football. Either go support your local high school or college team or watch Sunday football with the family. Make yummy game day snacks or hot chocolate to go.
7. Yard sale hopping is always a fun and cheap thing to do with the family. You never know what you will find. Make a list of things you might want and turn the day into a scavenger hunt.
8. Make your own Halloween costume. Have your kids help with this process. While making their costumes they could make new decorations for the house to use for Halloween.