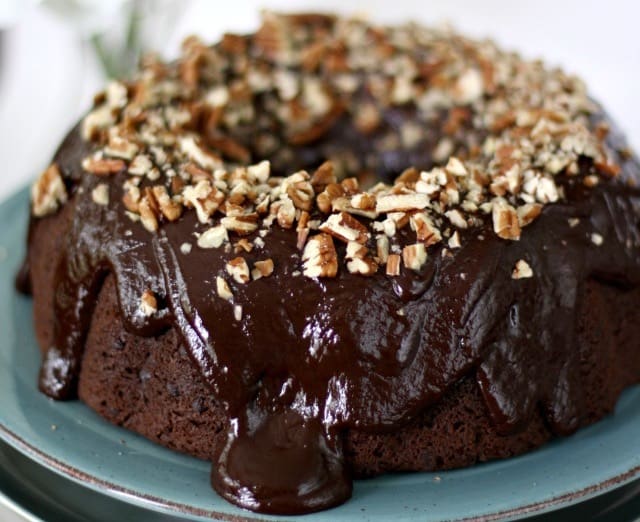 Easy Death by Chocolate Sheet or Bundt Cake
This deliciously decadent chocolate cake can easily be made as a sheet cake or a bundt cake. When making as a sheet cake be sure to follow the timing for the sheet cake or oblong cake to end up with a perfectly moist indulgent treat.
Easy Sheet Cake or Bundt Cake Ingredients:
1 chocolate cake mix
1 container whipped chocolate frosting
1 can of sweetened condensed milk
1 jar of caramel topping
Heath bars (crushed)
1/4 cup crushed walnuts (optional)
Directions:
1. Bake the cake per the box instructions in a bundt pan. Place the cake on a large platter.
2. When the cake is done and while still hot, poke holes with a fork.
3. Pour sweetened condensed milk over the hot cake – it will soak in. Cool.
4. Pour caramel topping over top of cake and spread whipped chocolate frosting over the top. Sprinkle with the crushed Heath bars and the crushed walnuts of using.