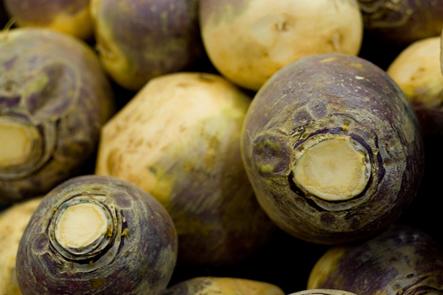 Rutabaga and Carrot Puree
Let's Get Ready for Baby!
Sign up for our monthly pregnancy email series, and you'll get regular updates on your baby's development, helpful timelines to get ready for their arrival, must-have baby needs and so much more! PLUS, you'll get instant access to the MomsWhoThink "Ultimate Guide to Baby Naming in 2022."
CLICK HERE
to get started!
Ingredients:
2 rutabagas (about 2½ pounds), peeled and cut into 1-inch pieces
5 carrots, cut into 1-inch pieces
3 tablespoons unsalted butter
3 tablespoons packed light brown sugar
1 teaspoon kosher salt
Directions:
1. Cook rutabagas and carrots in boiling salt water to cover by 1 inch in a large pot until tender, about 30 minutes.
2. Transfer vegetables with a slotted spoon to a food processor and puree with butter, brown sugar, and salt until very smooth. If necessary, transfer puree back to pot and reheat.