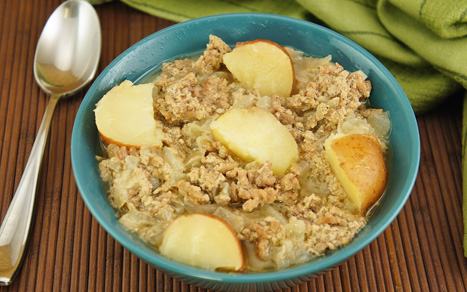 Hearty Crock Pot Beef Potato Onion Dinner
Ingredients:
1 pound ground chuck
2 large onions, diced
4 medium potatoes
1 teaspoon salt
1/2 teaspoon pepper
1/2 teaspoon garlic powder
1/2 teaspoon dried parsley
1 quart milk
Directions: 
1. Place the ground chuck into the crock pot.
2. Add the onions and potatoes evenly on top of the meat.
3. Sprinkle salt, pepper, garlic powder, and dried parsley over everything. Slowly pour the milk into the crock pot to cover all ingredients.
4. Cook on high for 3 to 4 hours or until potatoes are tender.