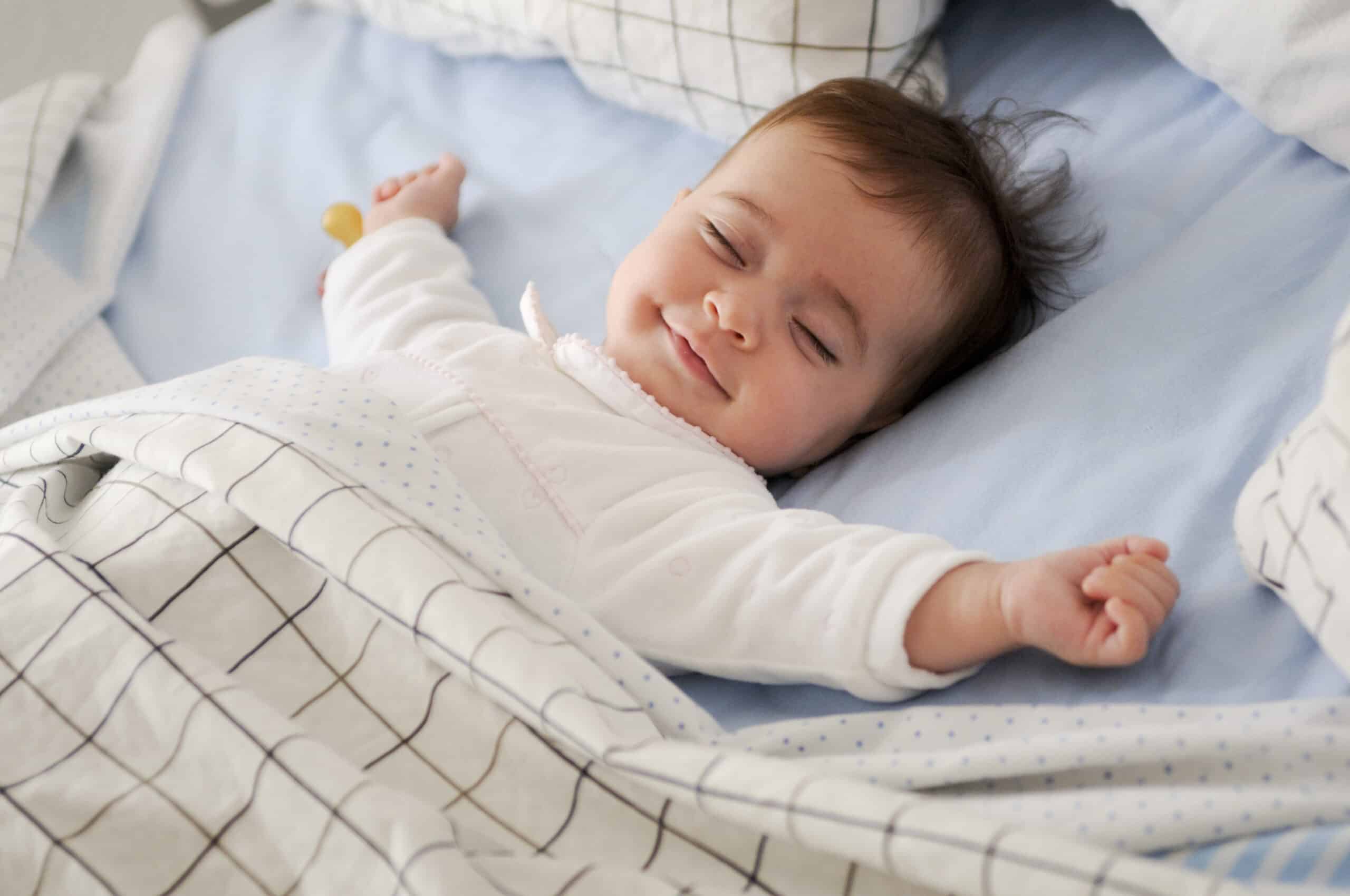 Dressing babies — particularly infants — can be challenging. How many layers are too many layers? Is Baby going to be too hot? Too cold? If figuring out how to dress Baby for sleep in each season seems daunting, don't let it be. There are a few tricks of the trade that can help you ensure your little one is comfortable and cozy — but not too cozy — all year long!
How to Dress Your Baby for Sleep in the Spring and Autumn
Spring and autumn can be fickle seasons depending on where you live. Some days — and evenings — may feel super spring-y, but others may be downright cold, and the opposite can be true for fall. To ensure your baby is dressed comfortably for their spring slumber or autumnal bedtimes, a good rule of thumb is to dress them according to where the temperature is. And it all starts with the pajama selection.
Most parents know that when it comes to baby jammies, you have options. Shorts sets, pants sets, one-piece sleepers, footed one-piece sleepers, drawstring gowns … the list goes on and on. Start with the pajama selection, and from there — and based on Baby's age — determine additional layers. For little ones who are not ready to sleep with a light blanket, consider a sleep sack over a long-sleeve onesie. This ensures their arms are covered, and their legs, while exposed underneath the sleep sack, will enjoy the coverage and warmth the sack offers.
While sleep sacks provide the warmth of a blanket and they're safe for a baby to sleep in, newborns may do better in a swaddle. And if baby is edging closer to being a toddler, forgo both of these options and simply add a light blanket for some added warmth as needed.
How to Dress Your Baby for Sleep in the Summer
When the temperatures rise during the day, the temptation to crank the air conditioning inside is undeniable. For little ones who are naturally hot-natured, they may welcome the cooler air-conditioned temps, and they may do fine sleeping in just pajamas — or even just a onesie. For those who find the chill a little too cool, you'll again want to consider adding layers by way of a blanket or sleep sack. Sometimes, a onesie underneath some jammies is the perfect option allowing you to forgo a blanket or swaddle altogether. The more you get to know your child's natural internal thermometer, the easier it will be to gauge how best to dress them for sleep.
How to Dress Your Baby for Sleep in the Winter
Winter is when you can exercise the myriad pajama options available. For newborns and younger babies, you'll still want to consider layers — swaddling blankets, sleep sacks, onesies and such. For older babies, many parents opt for footed fleece zip-up jammies with a onesie underneath. Indeed, generations have sworn by this as the perfect formula for wintertime sleepwear. And if your little one is old enough to use a blanket in the crib, consider adding a light cover for an extra dose of warmth.
How To Dress Baby For Sleep Year-Round
Ultimately, as long as you pay attention to the temperatures both outside and in and follow your little one's lead, it's simple to keep your baby comfortable. It isn't much different than choosing your own pajamas according to each season of the year. Here are some additional tips to help you keep your baby feeling comfortable at night, no matter what the weather is doing:
Look for breathable clothing. Stuffy pajamas are going to trap the heat and may make your baby feel too warm. Opt for materials like cotton that are warm but not stifling.
Be mindful of indoor temps. While you may sleep better when it's super cold — or warm — at night, think about what makes the best sense for your little one and set the thermostat accordingly.
Think about Baby's bedding. If baby is warm-natured, forgo the fleece crib sheet and go with a lighter cotton option instead.
Up Next: