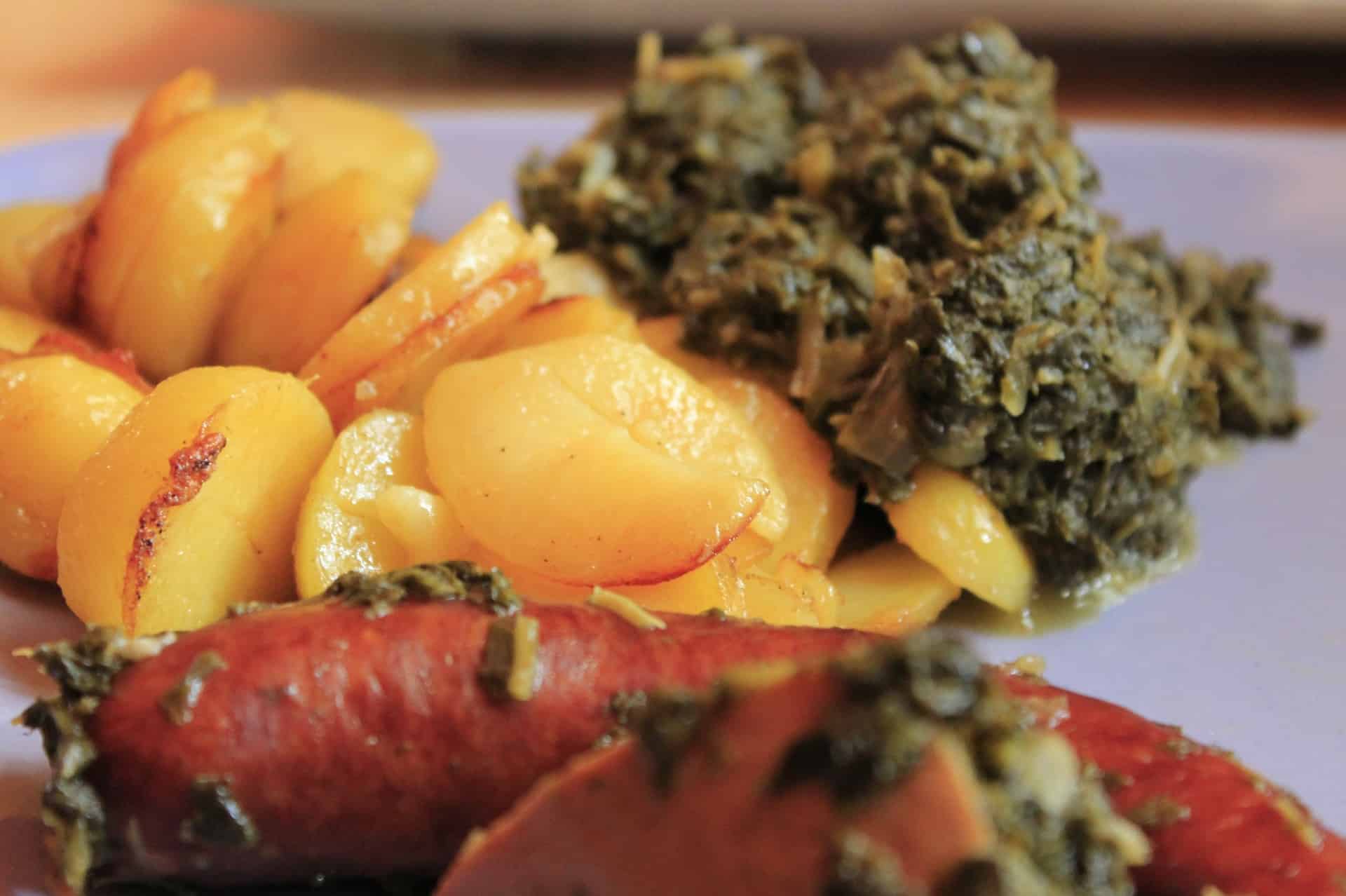 Let's Get Ready for Baby!
Sign up for our monthly pregnancy email series, and you'll get regular updates on your baby's development, helpful timelines to get ready for their arrival, must-have baby needs and so much more! PLUS, you'll get instant access to the MomsWhoThink "Ultimate Guide to Baby Naming in 2022."
CLICK HERE
to get started!
[addtoany]
Sausage and potatoes can make a great base for any meal. But it is the authentic Italian flavoring added here that really sets the dish apart.
Read on to find out how to prepare an Italian sausage and potatoes meal that is sure to delight your family's taste buds.
Italian Sausage and Potatoes
The meal requires 1 lb. sweet or hot Italian sausage cut diagonally into 1 1/2" lengths, 1 pound small, red potatoes, each cut in half, 1 large onion cut into 12 wedges, 2 red or yellow peppers cut into strips and 1 tsp. olive oil.
You take all the ingredients and put them in a large bowl or plastic bag and toss to coat with oil.
Next, pour the mixture into a large, lightly greased jelly roll pan and roast for 30-35 minutes stirring halfway through cooking. Potatoes should be tender, and the sausage should be lightly browned.
This is a great dish to serve your family because all food groups are represented so there is no need for a side. The sausage is a great meat, the potatoes add a hearty element and the veggies are light and flavorful.
If you do want to make a more filling meal, you can add breadsticks or a nice, light salad.
The dish is also relatively healthy so it is one you can feel good about serving your family.
Sausage is a great source of protein and it contains a variety of vitamins and minerals that are essential for a healthy diet.
Red potatoes contain the highest levels of vitamins, minerals and phytochemicals as compared to any other potato. Much of the potato's nutritional value is found in its skin so be sure never to peel them.
Peppers are rich in vitamins and antioxidants. They can help improve eye health and prevent certain types of disease and illness.
The meal can be given a different flavor depending on whether you use a hot or sweet sausage.
Italian sausage is a type of pork sausage seasoned with fennel. When red chili pepper seasoning is added, the sausage is considered hot. When sweet basil is added it's considered sweet.
Experiment with different types of sausage to find the taste that is right for you.
Italian Roasted Potatoes
Another thing you can do to elevate the flavor of this meal is to season the potatoes before adding them to the dish. Using Italian seasoning with any combination of herbs and spices and then roasting them with the other ingredients will make them true Italian roasted potatoes.
Italian roasted potatoes can also make a great side when served with any combination of dishes. If you are thinking of making them for your next meal, here are some recipes you can try.
Italian Roasted Potatoes: To make this recipe, clean and rinse 1 lb. baby potatoes and slice each in half.
Heat up a skillet and add 1 tbsp. olive oil. Add potatoes and cook until the skin turns crispy. Turn and cook skin side until browned.
Push potatoes to the side and sauté 2 cloves garlic. Then mix in 1 tsp. Italian seasoning, salt to taste and 2 dashes paprika. Stir to combine.
Turn off heat and sprinkle potatoes with 1/3 cup shredded Parmesan cheese and 1 tsp. parsley leaves.
Transfer skillet to the oven and roast 15 minutes at 350 degrees.
Add 1 tbsp. unsalted butter cut into cubes to the top of the potatoes and serve immediately.
Zesty Italian Roasted Potatoes: Try this recipe to enjoy your roasted potatoes with a bit of a kick.
Start by cubing 8-10 medium red potatoes. Rinse well and put them inside a gallon Ziplock baggie.
Add 3 tbsp. extra virgin olive oil, ¼ tsp. onion powder, ¼ tsp salt, ¼ tsp ground pepper and 1 packaged zesty Italian style dressing and marinade mix.
Shake baggie so that all ingredients are well mixed.
Line a cookie sheet with aluminum foil. Pour the potatoes onto the sheet and spread evenly.
Roast for 45 minutes at 450 degrees. Halfway through, move the potatoes around with a spatula.
Remove from oven and serve immediately.
Potatoes and sausage make a great start to any dish. A great Italian flavor will elevate the dish and take it to the next level. How do you prepare this combination when you are looking to make a special meal for your family?
If you enjoyed this recipe, make sure to check out our Maple Pecan Pork Chops and our Pork Chops Devine.
Print
Italian Sausage and Potatoes Recipe
---
Author:

Total Time:

50 minutes
Description
Sausage and potatoes can make a great base for any meal. But it is the authentic Italian flavoring added here that really sets the dish apart.
---
1

pound sweet or hot Italian sausage, cut on the diagonal in 1½-inch lengths

1

pound small red potatoes, each cut in half

1

large onion, cut into

12

wedges

2

red or yellow bell peppers, cut into strips

1 Tablespoon

olive oil
---
Instructions
Preheat oven to 450°F.
Combine all ingredients in large bowl or plastic bag.
Toss to coat with oil.
Pour mixture onto large lightly greased jelly-roll pan.
Roast for 30-35 minutes or until potatoes are fork-tender and sausage are lightly browned.
Stir halfway through cooking.
Prep Time:

15 Minutes

Cook Time:

35 Minutes

Category:

Main Course

Method:

Baking

Cuisine:

Italian
Keywords: italian sausage and potatoes, italian roasted potatoes