Stuffing is a dish that you either love or hate but it is always an excellent side at Thanksgiving. If you are one of those people who believes that stuffing is just too bland you need to try this jalapeno cornbread stuffing with this year's turkey.
Start with your traditional crumbled cornbread and cubed white bread. Follow the jalapeno cornbread stuffing recipe to delight anyone who likes just a bit of spice to their food. This spicy stuffing recipe calls for fresh jalapenos that are seeded and chopped. This is in addition to mild sweet Italian turkey sausage.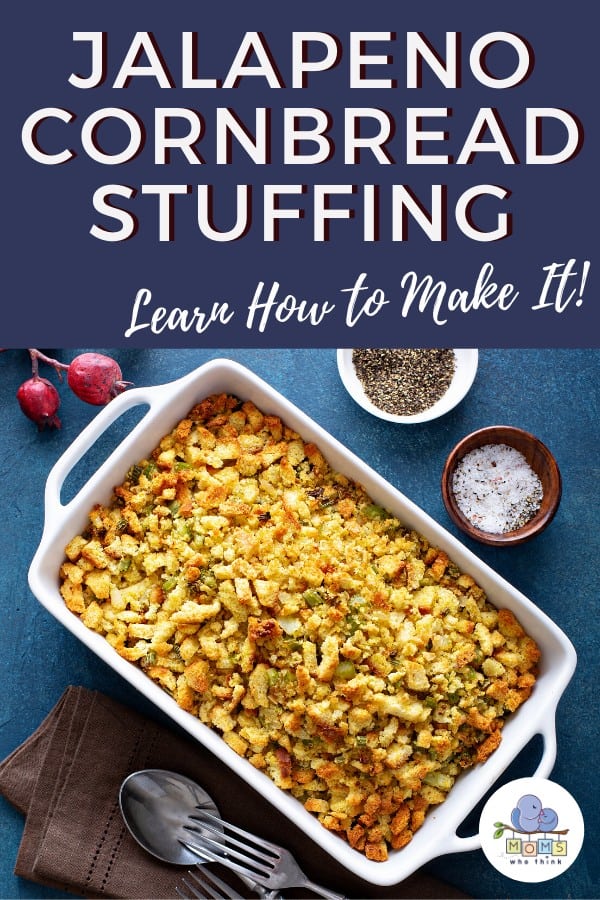 If you want to kick it up a notch, make this spicy dressing recipe using spicy Italian sausage instead of sweet Italian sausage. Choosing to use turkey sausage, no matter which level of spiciness you choose, seamlessly anchors the stuffing to the turkey in a savory way.
The jalapeno cornbread dressing recipe does not stray too far from the traditional stuffing recipe. Savory turkey broth moistens the dried bread. Lightly sautéed celery and onions provide the traditional freshness as well. Poultry seasoning gives that traditional underlying herb flavor to the entire dish. If you prefer, you can use sage and black pepper, though.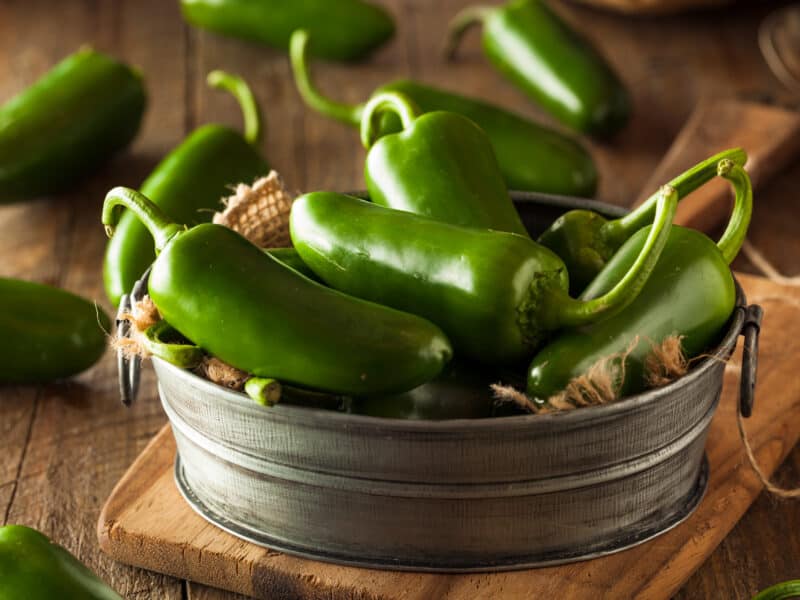 Some people do not add the eggs to their stuffing or dressing, but they are good to bind the dish together and add a bit of protein. Other people would add butter if using commercial broth because the broth is fat free. Turkey broth from your own roasted turkey will have some fat in it, and would not need the butter to add richness. You still could add some for flavor as well.
Since you are chopping and seeding jalapeno peppers, why don't you add some to homemade whole berry cranberry sauce? Just stir in one pepper while the berries are cooking down. Of course, if jalapenos are too hot for you, you can use milder green chili peppers in the dressing and even in the cranberry sauce. Anaheim peppers would fit this category. Serve a spoonful of this red treat as a tangy condiment at your Thanksgiving table.
There are other ways to vary your jalapeno cornbread stuffing recipe to give it signature flair. Using a mild red pepper, along with the spicy jalapeno would add some color to the dish. You can also take your cue from a product called Mexicorn. Accompany the peppers, onions and celery with well drained canned whole kernel corn, or use a half cup or so of frozen corn kernels in the stuffing as well.
Find your largest casserole to bake your jalapeno corn bread stuffing. A three quart dish is recommended. A round casserole dish for baking will leave you with a crunchy outside and a moister inside. That would suit several tastes in one dish. You might also choose to use a9x13 rectangle and pat the unbaked stuffing into a level layer. Stuffing baked this way will be more uniform in moisture and texture. Note that the baking temperature is a few degrees lower than the standard 350.
Make this spicy dressing recipe your own by the things you add to it. You will have the best recipe if you start with the best cornbread. And I know it's not for everyone, but personally I like to cover mine in some homemade turkey gravy.
Making your own is simple to do and your spicy cornbread stuffing will add to your reputation as a great and innovative cook.
Print
Jalapeno Cornbread Stuffing
---
Author:

Total Time:

1 hour 5 minutes
4 cups

cornbread crumbled

10

slices dried bread cubed

1

pound mild Italian turkey sausage

1½ cups

celery chopped

1 cup

onion chopped

1½ teaspoons

salt

1 teaspoon

poultry seasoning

¼ cup

Jalapeno peppers seeded and chopped

2

eggs slightly beaten

1 cup

turkey broth
---
Instructions
Preheat oven to 325°F.
In large bowl combine cornbread and bread cubes.
In large skillet, over medium-high heat, sauté sausage, celery and onion until sausage is no longer pink and vegetables are tender; combine with cornbread mixture.
Add salt, poultry seasoning, jalapeno peppers, eggs and turkey broth.
Spoon stuffing into lightly greased 3-quart casserole dish.
Bake, covered, at 325°F for 45 to 50 minutes.
Prep Time:

20

Cook Time:

45