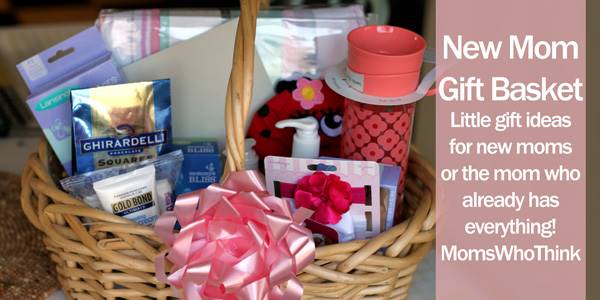 Gift Basket Idea for a New Mom
I love practical gifts. I'm all about something cute and frilly but when it comes down to it, they hardly (or never) get used. So when I started browsing a friend's registry for an upcoming baby shower and saw that a lot of it was already purchased or was more of a group gift I came up with this cute basket filled with essentials plus some of the smaller items off the registry. I still included a gift receipt for all of it just in case she doesn't want some of it.
This is what I have:
•    Swaddle blankets off the registry
•    Soothing gel pads for that sure-to-hit soreness that comes with beginning to nurse (I saw a breast pump on the registry, otherwise I wouldn't assume someone is nursing, and you don't want to offend a new hormonal mother)
•    Nipple cream (see above)
•    Boogie wipes (these things are amazing even for adults)
•    Hand sanitizer because you can never have enough with that first baby
•    Hand cream (for all the dried out skin caused by over hand sanitizing and washing)
•    Water bottle in a cute print (I remember when I started nursing that I had never been thirstier in my entire life)
•    Baby lotion off the registry (something small that I couldn't just buy by itself)
•    Gripe water (after our second was colicky I will buy this for every new mom, you never know when you might need it!)
•    Tucks (I had 2 c-sections but I've heard the horror stories of hemorrhoids after a vaginal birth)
•    Stool softener (Have you ever had to ask your husband to go buy you something more embarrassing?! Trust me it's good to have on hand just incase!)
•    Cute sun hat because what summer baby doesn't need an extra sun hat
•    Headbands because what little girl couldn't have too many adorable headbands to keep old ladies from calling them boys (even when they're dressed head to toe in pink)
•    Chocolates because anyone who has had a baby knows those hormones are even crazier after birth so a boost from some chocolate is always welcome
I'm sure there are a million other things you could think of but that should be a good start to get you on the right path!