There can be a blockage of ideas when attempting to come up with a way to congratulate a coworker on a new baby. Although friendships between coworkers are not often true friendships in the traditional sense, they almost always require enough courtesy to offer congratulations when a baby is involved.
In this article, we'll examine some possible ways to congratulate a coworker who has just given birth. We'll also consider their suitability in light of the kind of relationship you have with your coworker.
Pay Them a Personal Visit
You can be invited to personally see employees with whom you have a close relationship and the newborn. You either ask the new parent if they need anything or bring a gift and a card. A homemade meal or some groceries are always welcome!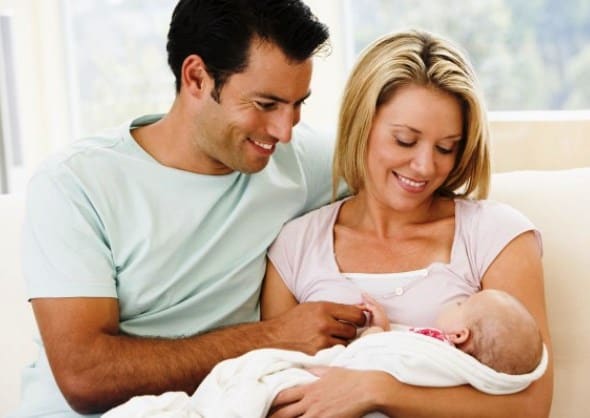 It's critical to take safety measures in today's unpredictable world. If you're feeling under the weather, avoid going to see the new baby, and wash your hands thoroughly before making contact with the baby.
Also, don't take it personally if a coworker declines to let you touch their newborn. Parents today are far more concerned about germs and only want to keep their children safe, so it's not personal.
Congratulate Them on Social Media
If you know any of your fellow employees who are acquaintances and you are friends on Facebook or any other social networking site where they are active, you can send them a short congratulatory message.
Although social media posts cannot replace face-to-face interaction, it is completely OK to send them a message or post on their wall or timeline if you don't feel close enough to them to mail a card or an email. Also, this way, the new parents can bask in the feeling of being congratulated in the social media public! Even if it sounds and feels casual, they will still feel special.
Congratulate Them via Email
Email is the most popular method of congratulating a coworker on a newborn child. Normally, HR or a friend of the new parents learns of the baby's birth and informs the rest of the company or department. However, keep in mind that your colleague might not have access to their work email if she is on maternity leave.
Here is an example of an email you could send to the new parents:
Dear Coworker,
We have all been incredibly happy for you since learning the good news today. Sincere congrats to you and your entire family at this lovely time.
I hope you two have a lifetime of happiness together and that you enjoy this precious time with your newest member.
Kind regards,
(Your name)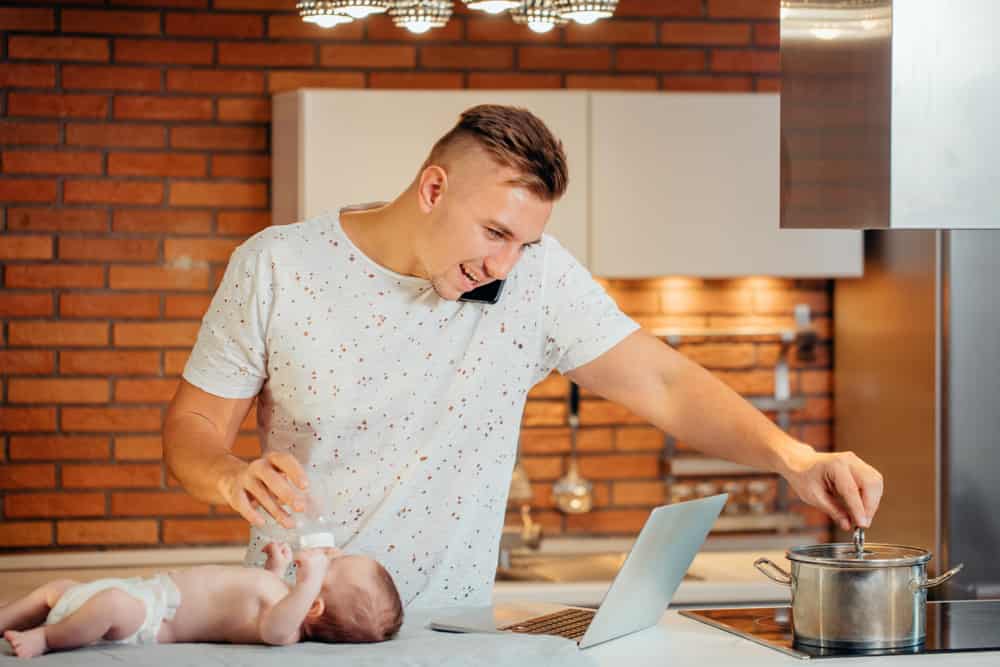 Send Them a Card
In most companies, coworkers pool their resources to buy a card and a gift, but if you want to send a card to the new parents on your own, that's a truly considerate gesture.
Sending a new baby card has the advantage of having a prewritten greeting inside, which might make it easier for you if you're struggling to find the proper words to do so.
Here are some sweet suggestions if you need help with penning some warm wishes for the new baby. For your part of the card, you could say:
Your little angel is here! We are all so happy for you that your newest family member has arrived! I'm sending you lots of love and best wishes during this joyful moment.
Enjoy these precious moments with your new newborn baby as you dream about the endless possibilities their arrival brings with them. Congrats on the birth of your new baby!
Congratulations on the safe arrival of your precious little one! I'm sending you and your amazing family my best wishes for this momentous occasion!
Throw an Office Party
If you would like to go all out in celebrating your coworker then organizing an office party is your best bet. It might be necessary to postpone the party until the coworker returns to the office, but this just gives you more time to organize it.
Here are some things to think about if you're planning to host one:
Send reminders: People would need to be reminded about the party up until the actual day since the last thing you want is for the coworker who just had a baby to feel like their coworkers don't value them because of the party's lack of attendance.
Budget: Based on the amount that employees at the office may contribute, set a suitable budget. Ask the bosses if they have any plans to contribute money to make the party a success.
Gift Giving: If it hasn't been done already, now would be a great time to give the coworker gifts.
Establish a committee: Having people around you to contribute ideas and offer helping hands would be quite helpful in preparing the party. Also, it would make coworkers feel as though they had a part in ensuring that their colleague received the proper level of appreciation.
Menu: In order to ensure that the party is enjoyable for both the coworker who just had a new baby and the coworkers celebrating with them, make sure you create a nice enough menu.
Invitees: The scale of the business is mostly responsible for this. You would undoubtedly need to reduce the number of guests who can attend the party if it is a big one. In these situations, the coworker's immediate department should be prioritized. But, if the business is tiny, it might be more appropriate to include everyone.
Date and Place: Definitely schedule the date for when the coworker returns to the office. The location should be somewhere that is appropriate based on the desire of the coworker. Although it is frequently desirable to arrange such events at the workplace to reduce costs, a location outside might be preferable if the goal is to limit work conversation.
Theme: You should choose a theme that is appropriate for the occasion, such as one based on the baby's gender or a coworker's liking. Close friends and the coworker's partner can be quite helpful in this situation.
Should I Send a Gift to Congratulate a Coworker on Their New Baby?
The birth of a baby is one of the special occasions that call for gift-giving. However, it will depend on how close you are to your coworker to decide whether you ought to send one.
A gift basket from the entire office is usually sent by companies to congratulate someone on their newborn. It is worthwhile to inquire about whether your office has any plans to support your coworker in this way.
The greatest place to look for a gift if you live close enough and feel that a card or email won't do is on their registry for baby presents. The beauty of this is that the gift can either be sent to the new parents' house or they can pick it up at their convenience. You might see some goodies that weren't purchased that you could get for them.
Sending a gift card to a business like Buy Buy Baby or ToysRus can be an option if you don't see anything on the baby registry. As an alternative, you could send the new parents a gift card to a restaurant.
Sending a congratulatory note along with a basket of baby-related items is another great suggestion. You could also make your own postpartum survival kit if you are close to the new mother, or you could purchase one already created.
It goes without saying that you should consider whether you are purchasing a gift for a boy or a girl. You must choose a unisex present if your coworker has had a baby but the gender of the child is unknown.
Here are some suggestions to inspire you:
1. Munchkin Baby's First Bath, Baby, and Toddler Gift Set
Munchkin® Baby's First Bath, Baby and Toddler Gift Set
Includes 3 bath-time toys that kids love: little boat train, scuba swimming bath toy, and white-hot bath safety ducky

Water temperature detector turns color to indicate dangerously high temperatures
Comes in lovely ready-to-gift package
We earn a commission if you make a purchase, at no additional cost to you.
A sweet set of bath toys with rubber duckies packaged in a ready-to-wrap box. This cute set is one of the most popular baby gifts under $20 and one of the most commonly requested things on the Amazon Baby Registry. This gift checks all the right boxes: it's unique, budget-friendly, and adorable! For years to come, kids will enjoy playing with the yellow duck, swimming buddy, and floaty boaties.
2. ZIRI & ZANE Baby Socks Gift Set
We earn a commission if you make a purchase, at no additional cost to you.
These socks, which have cute and humorous quotations written on the bottom, are perfect for little ones who need to wear socks to keep their feet warm. These funny socks would make a terrific gift, especially for that special coworker with whom you have a friendship built on jokes, light moments, and giggles.
3. Baby Handprint & Footprint Keepsake Photo Frame Kit
Baby Handprint & Footprint Keepsake Photo Frame Kit
Made of non-toxic, crack-free clay that is 100% safe for baby's sensitive hands and feet
Makes a unique and thoughtful gift idea for birthdays, baby showers, gender reveals, etc.

Easy to customize and personalize with the included stencil kit featuring symbols, shapes, numbers, and letters
We earn a commission if you make a purchase, at no additional cost to you.
Give your co-worker the gift of capturing the early days of parenting with this swoon-worthy hand and footprint keepsake frame that boasts an extra two spots for the baby's first photos. And don't worry – it won't make a mess. The kit includes a stencil kit, double-sided tape, a roller, clay, and more to make it a simple project for excited new parents.
4. WubbaNub Infant Pacifier – Baby Unicorn
WubbaNub Infant Pacifier - Baby Unicorn
Safe for baby: Phthalate, PVC, BPA, and Latex free.
Patented plush/pacifier combination made of polyester fibers and 100% silicone respectively
Unique unicorn design makes it easier for baby to grab and hold on to
Helpful for soothing and relaxing a baby
We earn a commission if you make a purchase, at no additional cost to you.
This unicorn-themed pacifier is sure to delight if you're seeking a great baby gift that is reasonably priced, utterly lovely, and useful at the same time. The medical-grade silicone pacifier doubles up as a plush that provides babies with something soft to grab onto with their hands. This feature also makes putting the pacifier back in easier than before. Also, it is easy to clean and has the same pacifier design as those used in NICUs.
5. Fisher-Price 4-in-1 Sling 'n Seat Bath Tub
Fisher-Price 4-in-1 Sling 'n Seat Bath Tub
Comes in 4 unique styles to choose from
Includes

Sit-Me-Up insert to help support unsteady sitters and prevent slipping, 2 toys for fun water play, and a

detachable

soft mesh sling for an easy newborn bathing experience

Convenient design fits most bathtubs and sinks
We earn a commission if you make a purchase, at no additional cost to you.
This budget-friendly baby tub from Fisher-Price has all the features of much more expensive models and is available in styles of pink, green, climbing leaves, and pacific pebble. The integrated sling makes washing little ones, even the tiniest babies, a worry-free, simple experience, making it a bestseller and a customer favorite. Also, it quickly transforms into the ideal bathing tub for babies over 6 months, as well as young toddlers.
Sample Congratulations Messages for a Coworker's New Baby
Seriously. What messages would you send to congratulate your coworker on their new baby?
The most heartfelt congratulations are definitely the "best," at the risk of seeming cheesy. This could imply a variety of things:
You might want to include some motivational baby shower quotes if the parents are the kind who would value some inspiration and support.
This is the perfect time to make that brief, impactful speech on what a wonderful mother/father they're going to be if you need to let them know how much they mean to you.
A little bit of silliness will help if your connection is founded on humor.
Despite the fact that it is probably safer to choose something more generic, you could want to add a little personalization. You could do this if your coworker is your work bestie who makes the day go by much more quickly or if your coffee breaks just so happen to fall at the same time.
Is there a particular moment/memory you two shared? Do you know anything about them?
Here are a few quick choices:
Little one, welcome to the [company name] family!
The adventure has begun!
Baby (name), welcome to the world! You made the best choice of a mama/papa.
Congratulations are in order! We are more than eager to meet your new baby.
My wish is for you and your child to have a lifetime of unlimited happiness and joy together!
Conclusion
When considering how to best congratulate your coworker on their new baby, keep in mind the type of relationship you have with them because this will guarantee that you deliver the right message. You can do this by mail, email, or even in person.
If you decide to offer a coworker a gift, gifts are acceptable, but gift cards are preferable. However, if you discover that you can't or don't want to buy a gift card, base your choice on the baby's gender, the baby's registry, or the parents' typical tastes.
And if you choose to host a party for your coworker, make sure to properly prepare it so that everything runs smoothly and your coworker leaves feeling incredibly cherished and appreciated.
The image featured at the top of this post is ©LCRP/Shutterstock.com.