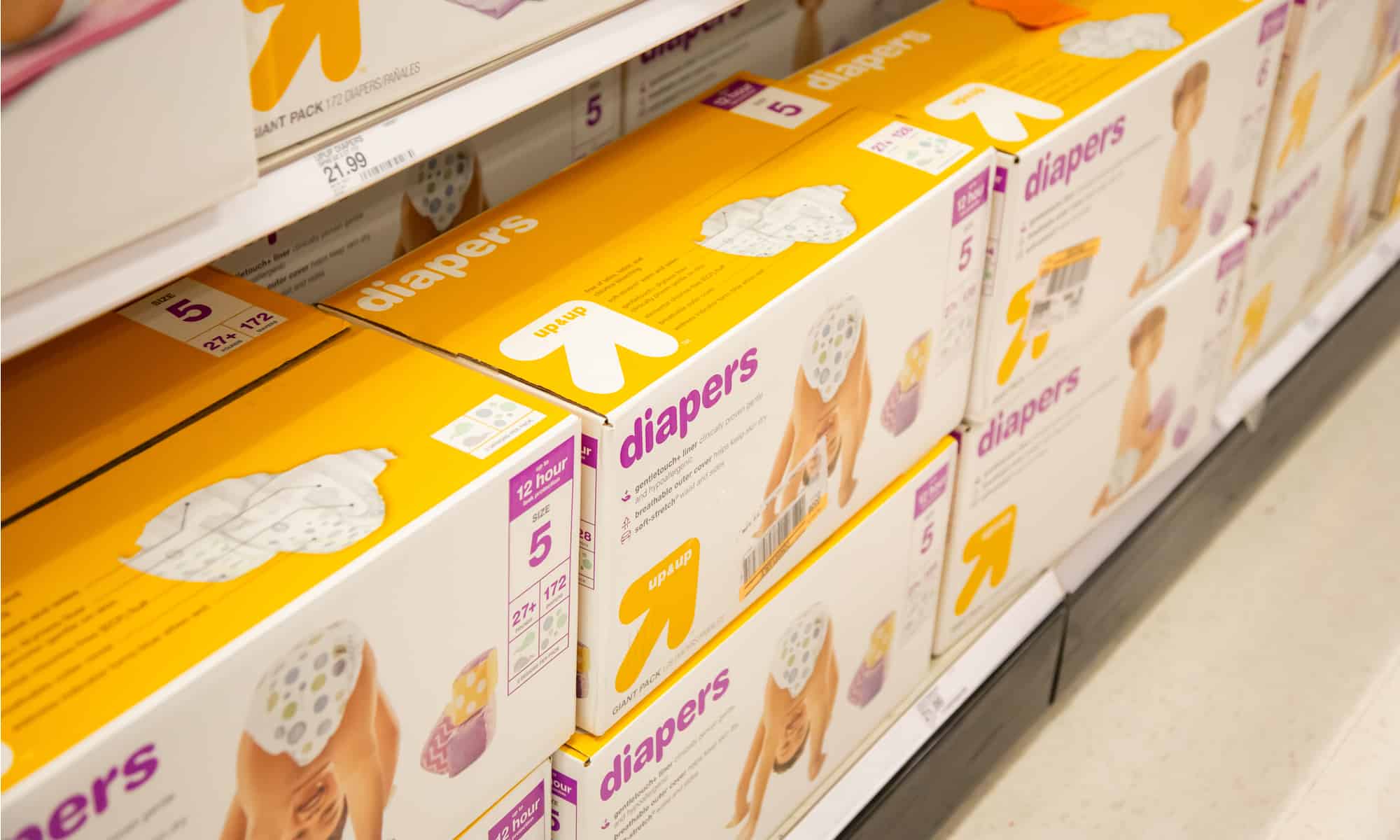 Whether you're newly pregnant or due to deliver any second, you're likely pondering all of the various things you'll need once Baby arrives. So if you haven't already, it's time to create a Target baby registry! And guess what?! When you do register, get excited for the Target baby registry welcome kit! Here, we will discuss the easiest way set up your Target baby registry, what you'll get in your free baby registry welcome kit, everything to make sure you register for and more!
Create a Target Baby Registry
Creating a Target baby registry is incredibly easy, and so is getting your gift bag, but first things first. Let's get you registered! Thanks to the magic of the internet, you can register either in-store or at Target.com. If you don't already have a Target.com account, you'll want to create one. Once you've done that, click this Target baby registry link and here are the quick and easy steps:
Click "Create a registry."
Enter your first and last name. You can also add your partner's name, but that's optional.
Enter your due date, and if you're adopting, they suggest guesstimating the date when you'll bring your little one home.
If it's your first baby, click the box, and from the dropdown menu, you can select a gender, whether it's a surprise, or if you're expecting multiples.
Enter the address where you want your gifts shipped.
Select whether you want your Target baby registry made public.
Click "Create registry."
And then the fun begins!
You can create a custom link to share with those who wish to shower you with goodies. The dashboard is totally customized, complete with a little countdown to your due date as well as a counter of the gifts that have been purchased and what is still needed. Add a profile picture if you'd like, and then start exploring the registry checklist (which is SUPER handy!) and start adding items to your registry. When you join Target Circle, you'll get a year of discounts and deals. And finally, be sure to click "Get Welcome Kit."
Get Your Target Baby Registry Welcome Kit
Creating a Target Baby Registry was super easy, and so is getting Target's baby registry gift bag. If you place an order on Target.com (baby-related or not) of more than $35, they will ship the welcome kit to your home free of charge. Otherwise, bring your phone to the guest services desk to show the QR code, and they'll give you your gift. You can also print off the QR code and bring in the paper. Either one works.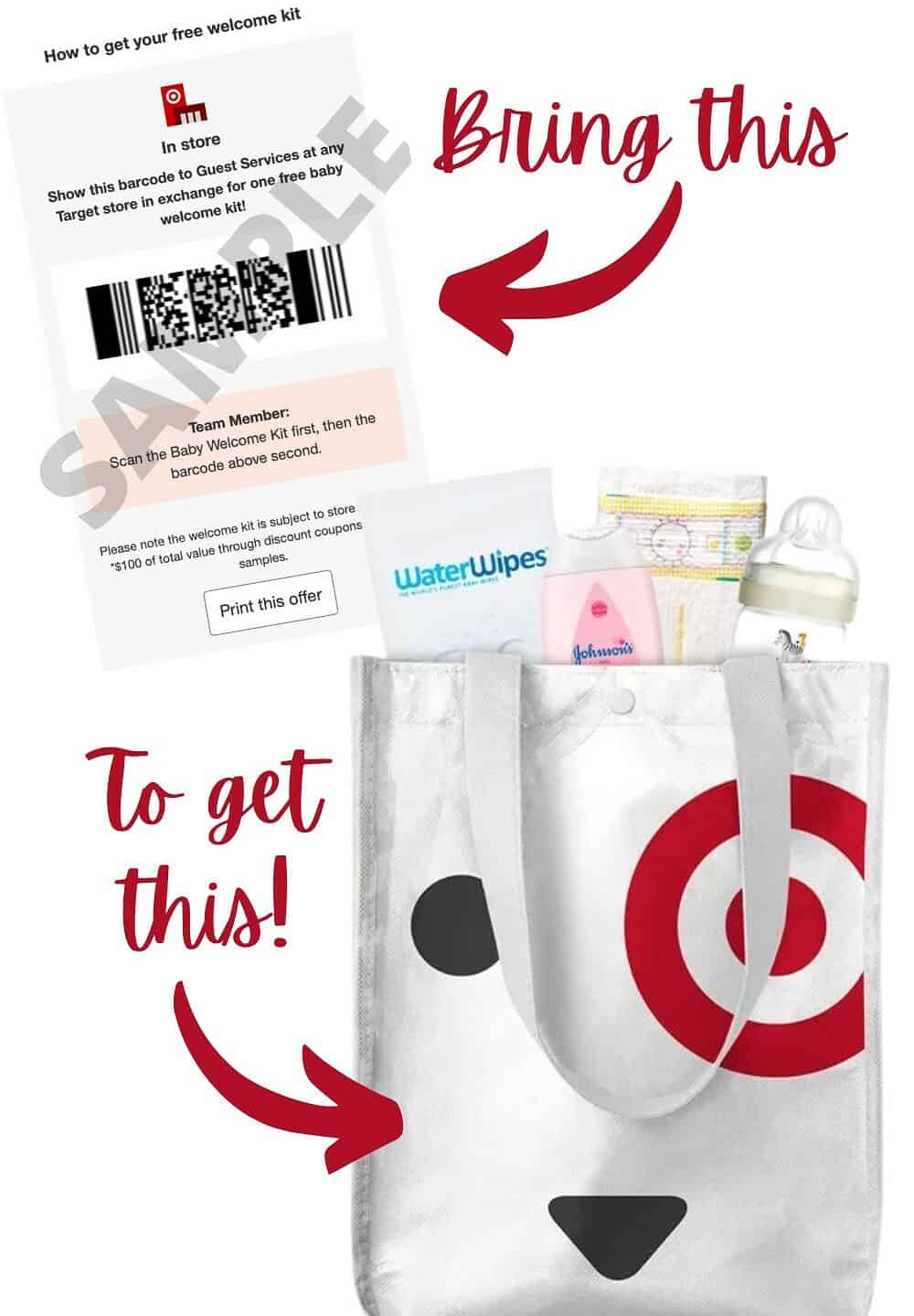 What to Put on Your Target Baby Registry
It can be truly overwhelming when it comes to creating your baby registry. There is just SO. MUCH. STUFF! You'll need a bunch of things, yes, but then there are so many options from which to choose. The Target baby registry checklist does a great job of doing the initial braindump of things you need — stroller, car seat, feeding supplies, diapers, nursing needs, bath stuff, health stuff, and all the other stuff. There are a few things on the checklist that are a bit outdated, such as a point-and-shoot camera, for example. With cellphones as ubiquitous as they are, this seems like a silly purchase. But the checklist is still a great starting point.
If you're building your registry online, click through the categories and explore the products, complete with ratings, prices, pictures and descriptions. When you find the item(s) you want, click "Add to registry." It's really that easy. And as you begin adding items to your registry, the registry checklist keeps track of the number of "essentials" you've added.
With your registry completed, share that link with your loved ones, and they can purchase the items you've selected and there will not be any duplicates thanks to technology keeping tabs on what's been purchased and what's still needed.
Congratulations on your pregnancy! It's an exciting time, whether it's your first or fourth child. Enjoy every second of it!