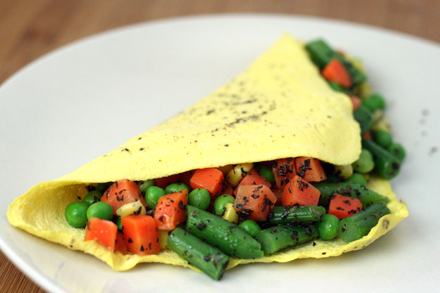 Oven Omelets with Pesto
Let's Get Ready for Baby!
Sign up for our monthly pregnancy email series, and you'll get regular updates on your baby's development, helpful timelines to get ready for their arrival, must-have baby needs and so much more! PLUS, you'll get instant access to the MomsWhoThink "Ultimate Guide to Baby Naming in 2022."
CLICK HERE
to get started!
Ingredients:
2 cups drained frozen vegetables
3 Tablespoons purchased basil pesto
Nonstick cooking spray
3 cups refrigerated or frozen egg product, thawed, or 12 eggs
¼ cup water
1/8 teaspoon each salt and black pepper
Directions:
1. Cook vegetables according to package directions; drain.
2. Cut up any large pieces.
3. Stir in pesto.
4. Coat 15 x 10 x 1-inch baking pan with cooking spray; set aside.
5. In a mixing bowl combine egg product, water, salt, and pepper.
6. Using a fork or rotary beater, beat egg mixture until combined but not frothy.
7. Place prepared pan on center oven rack.
8. Pour egg mixture into pan.
9. Bake, uncovered, in a 400°F oven about 8 minutes or until mixture is set but still has a shiny surface.
10. Cut baked eggs into six 5-inch squares.
11. Invert omelet squares onto warm serving plates.
12. Spoon cooked vegetables on half of each omelet; fold other half over, forming a triangle.
Try one of our favorite 4 to 7 Ingredient Meals: