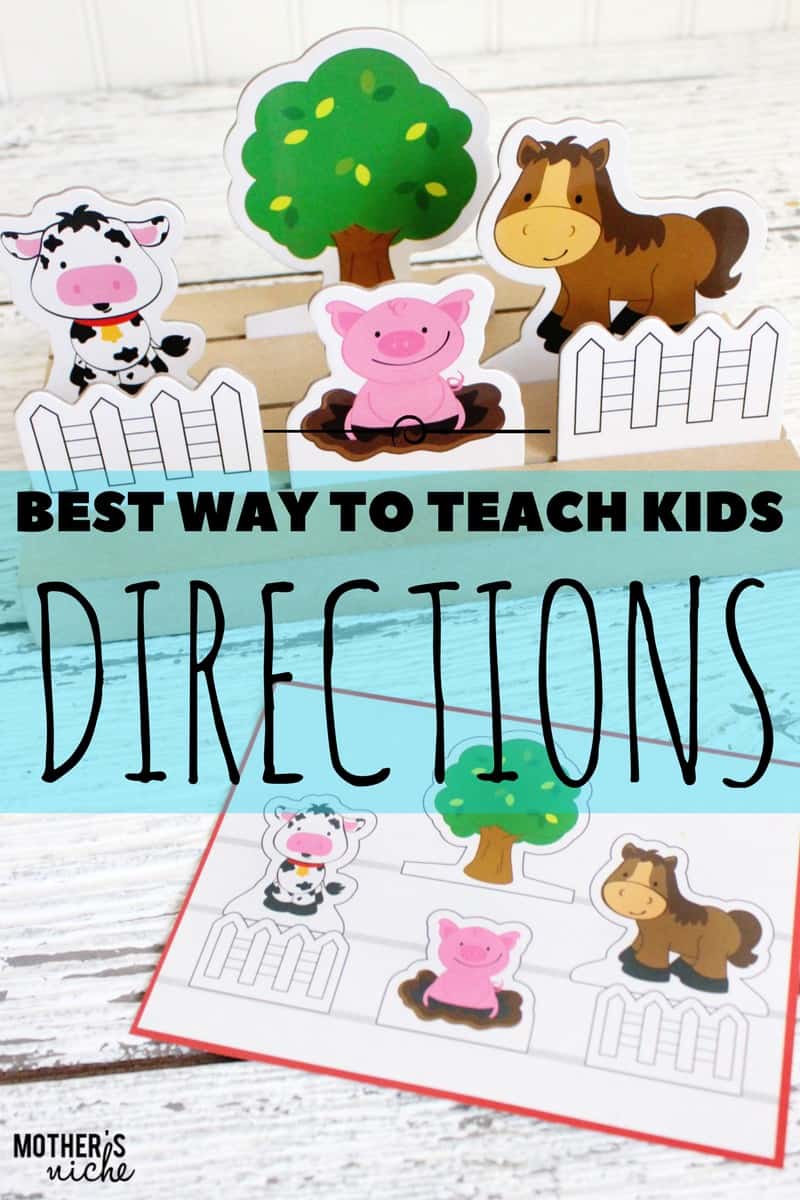 Let's Get Ready for Baby!
Sign up for our monthly pregnancy email series, and you'll get regular updates on your baby's development, helpful timelines to get ready for their arrival, must-have baby needs and so much more! PLUS, you'll get instant access to the MomsWhoThink "Ultimate Guide to Baby Naming in 2022."
CLICK HERE
to get started!
Check out this adorable activity. There is so much to learn and do with this game.  It comes with a board with slits in it, 20 cards and 14 adorable scene pieces.  I labeled a small canvas bag to hold all the pieces. This is the perfect activity for teaching direction vocabulary.  Teaching them words like, in front, in back, behind, between, on the right, on the left, forward, next to, and so on. Once the child has all the direction words down and knows the name of all the object in the scenes, make up your own using directions for them to follow. This is a required skill to learn in kindergarten, so why not get a head start?
EXAMPLE:
I started with the barn in the back on the far right.
"place the horse to the left of the barn"
"place the tree in front of the horse"
"place the carrots to the right of the tree"
"place the pig in the front on the far left"
"place the cow in the front on the far right"
"place the chick in between the pig and the cow"
DONE! My son had so much fun with it and I was blown away with how much he understood.
You can also talk about each scene and the objects in the pictures. Colors, tallest, smallest, what is next to ____, how many. This game is so much fun. I hope you love it as much as we do. Find the game HERE!
How did you teach your kids to use directions?
After a while of direction games we played a really fun game of  Farm. It is hilarious to here my son mimic the sound of a goat voice and he told the cow, "Oh, Hi Cow, I thought you were a Dalmatian!" Kids are the cutest! 
Don't Forget to order you own FOLLOWING DIRECTION FARM GAME here!
FIND OTHER BUSY BAG LEARNING ACTIVITIES here!