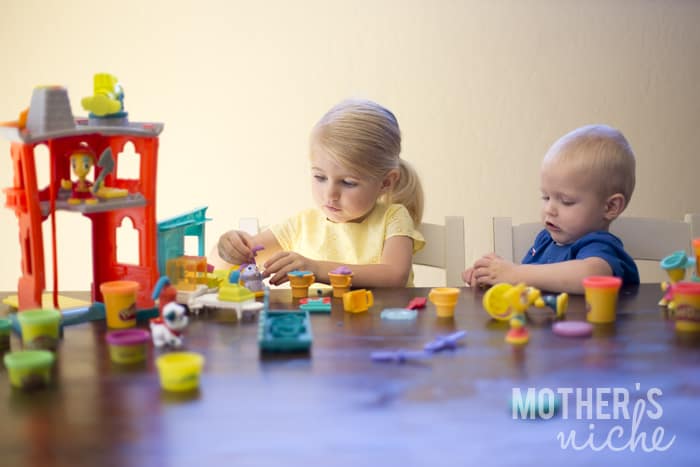 Let's Get Ready for Baby!
Sign up for our monthly pregnancy email series, and you'll get regular updates on your baby's development, helpful timelines to get ready for their arrival, must-have baby needs and so much more! PLUS, you'll get instant access to the MomsWhoThink "Ultimate Guide to Baby Naming in 2022."
CLICK HERE
to get started!
Is anyone else wondering where summer has disappeared to? I feel like this year it has blown by especially fast! If you are running out of some fun ideas for summer activities, I have Good News! New PLAY-DOH toys have hit the stores just in time for a PLAY-DOH Birthday celebration! Can anyone guess how long PLAY-DOH products have been around?
Here's your answer: 60 years! The 60th birthday celebrations will culminate on World PLAY-DOH Day on September 16. We totally celebrated National PLAY-DOH day last year, and plan to again in September. I love celebrating fun and random holidays throughout the year and this is one of them. My kids love using their imaginations and we add to our PLAY-DOH toys at least once a year. This year's addition has been some of the new PLAY-DOH Town collections!
I love that the customizable figures and playsets give kids another way to use their creativity in a fun and playful way. The playsets consist of town-themed vehicles and sets including ice cream parlor, fire station, pet store, etc.
Making PLAY-DOH creations is an activity I love doing alongside my kids because it reminds me of my own childhood. Check out these adorable pretend ice cream cones:

Sometimes I fall in the trap of putting my children in front of an activity and walking away. This isn't always a bad thing, because things just need to get done sometimes, but lately I have found myself wanting to be a bigger part of my children's playtime adventures.
If you feel similarly, here are some interactive questions you can ask that will help build your child's language and thinking skills:
Think of any of these questions in bold and fill in the blank according to your own scenario. Here are a few that might fit with our PLAY-DOH Town toys:
What is…. ( that color? that shape? The reason you chose that one?)
Why Do You Think….(We should keep the colors separate? People Become Firefighters? This PLAY-DOH compound is soft?)
What Would You Do If….(There was a fire in our house? You got to have your very own pet? You owned an ice cream store?)
What Would Happen If….(We mixed these colors? We forgot to feed our dog? We had a pet for president?)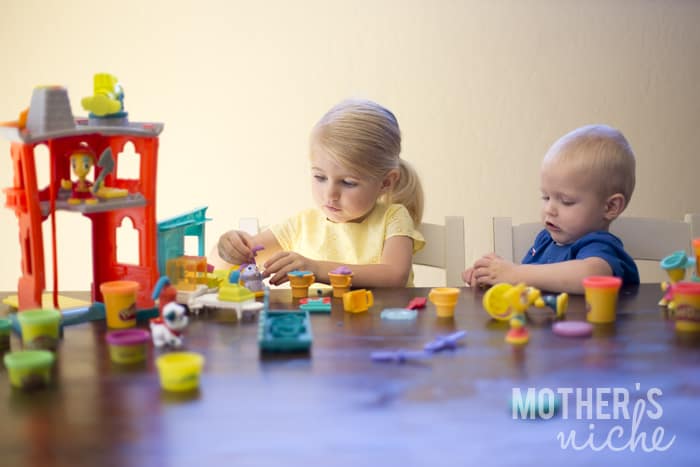 Make playtime fun and don't forget to mark your calendar for PLAY-DOH day on September 16th!