Have you ever been in the grocery store and wondered about the differences between a shallot vs. onion in cooking? They're typically right next to each other, somewhere close to the garlic and green onions, so are they really that different overall? The key differences between shallot vs. onion come down to four things. They are shaped differently, colored differently, and can taste slightly different when cooked. Both are fantastic flavor boosters in all kinds of recipes, but there is a nuance to their differences. This means that shallots can replace red onion in the same volume, but onions, which are typically more potent, should be carefully measured when replacing shallots in recipes.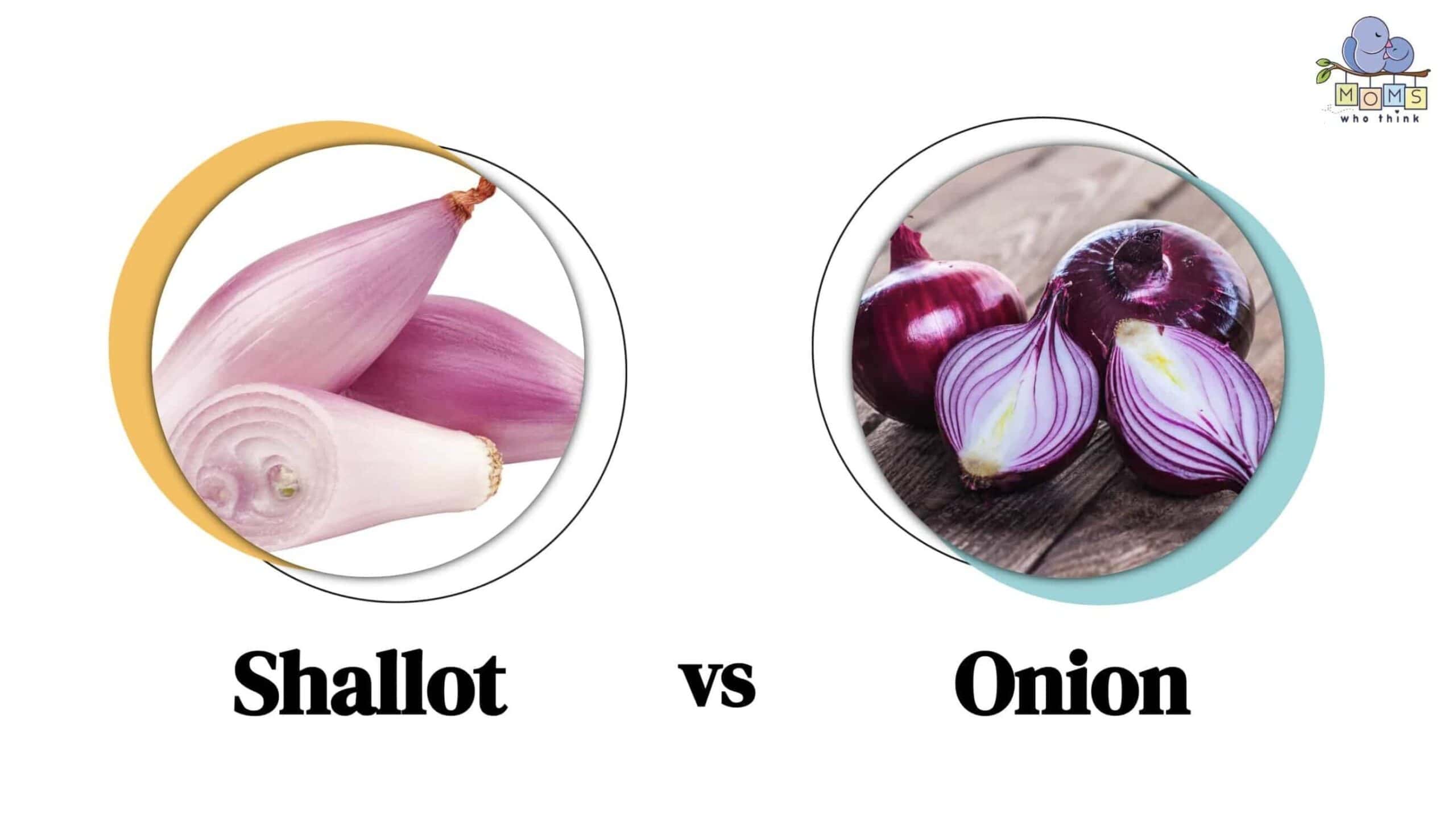 Now, let's take a closer look at these key differences, and how they impact recipes using shallot vs. onion. We'll talk about the history of these allium vegetables, and how they have transformed into the modern flavorful marvels of the onion vs. shallot comparison. By the end of this, you'll understand the key differences, and know exactly which to choose. Feel confident in your pick of shallot vs. onion with all the great information this post has to offer. Happy reading!
Shallot vs. Onion: What Are The Difference?
The major differences between shallot vs. onion come down to the shape, color, and nuance of the vegetable's flavor when cooked. Shallots are often smaller than onions, and more oblong in appearance than the larger, bulbous onion. In terms of coloration, onions come in shades of yellow, white, and purple-red (via Brittanica Encylopedia). Shallots are slightly more muted in color, ranging from a golden brown to a rosy pink (via Wisconsin Department of Public Instruction). And finally, onions have a more sulphuric, potent taste, while shallots can be described as less pungent with a sweeter, more garlicky aftertaste. When cooked, onions are still quite strong, though they can be carmelized for a sweet finish. Shallots can be added raw to salads and also cooked to add flavor, but are generally less pungent in both their raw and cooked forms.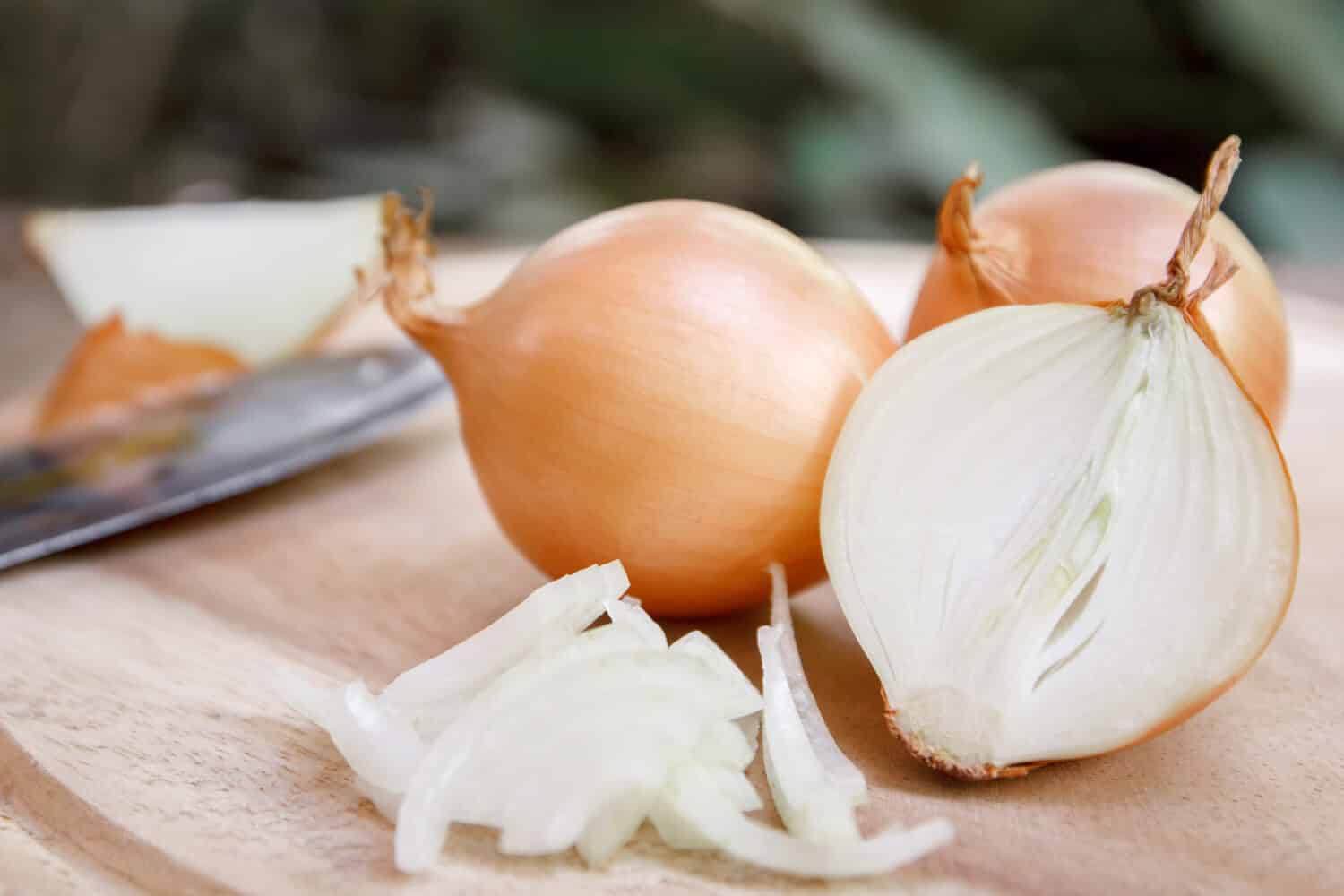 What is A Shallot?
Shallots are a vegetable in the allium grouping (Allium cepa gr. agregatum) and are typically used for flavor building. They come in a couple of varieties including Jersey shallots and French Grey shallots. The name alone suggests a coloration difference, but shallots generally range from long in shape and beige to grey, or rosy and round in color and shape (via Allrecipes). When shallots grow
History And Origin Of Shallots
Shallots can be traced to the Middle East, with their original botanical name "Allium ascalonicum" referring to a port in Palestine. They have been cultivated and grown for thousands of years, used by the Egyptians, and considered sacred by the Persians. Crusaders brought the flavorful allium veggie into Europe where they could be grown in parts of France. Modern-day, shallots have been bred to look more uniform and be stored longer without going bad. However, there are still varieties of shallots that are nearly identical to the wild shallots that naturally grew in the Middle East, way back when (via The Guardian).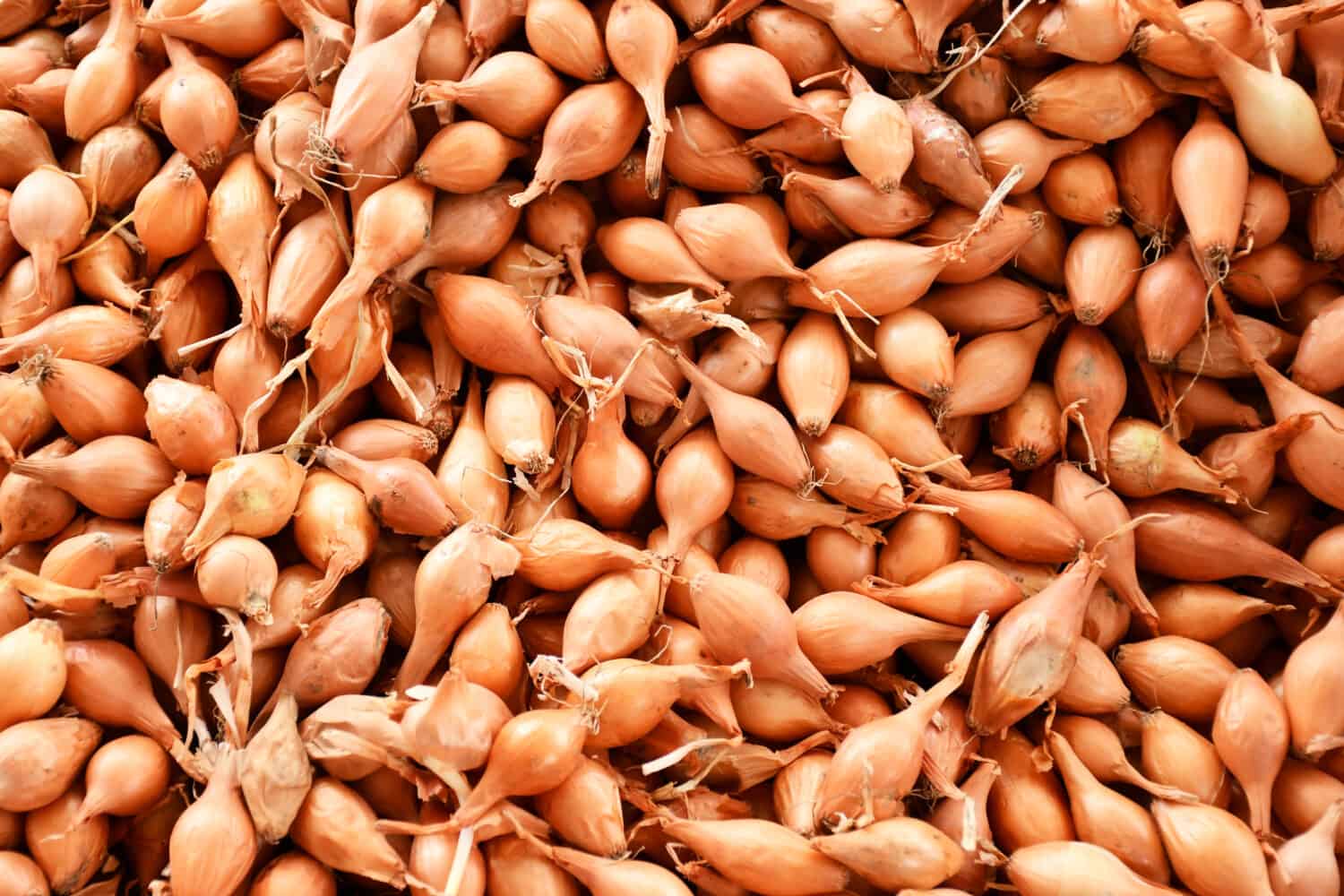 How To Cook With Shallots
Shallots can be used raw and cooked to bolster the flavor of whatever they are added to. Choosing the right variety of shallots can impact how best to cook with them. For instance, many chefs prefer using French grey shallots due to their more potent flavoring. Jersey shallots which are larger in shape, and rosy in color, tend to have less of a bite and can be added raw to salads and seasonings. For both, it's important to remove the outer layer of papery skin, and unlike garlic they don't need to be crushed, just chopped to release the flavor and crunch. They can be carmelized and come out really sweet, crisped up for a nice dish topping, roasted alongside other delicious veggies, and added to soups, broths, and stews for an added flavor and delicious finish (via Tasting Table).
Popular Recipes
We've mentioned the many ways in which shallots can be used, both raw and cooked. Add them raw to a simple, oil-based salad dressing, or cook them til they sweeten or crisp for a great topping in meats or veggie dishes. Check out some other recipes involving shallots on our website:
What Are Onions?
Onions are also a type of Allium vegetable (Allium cepa) from the amaryllis bulb family. They are pungent in flavor, which is why people cry while cutting them up. Onions come in shades of yellow, creamy, beige-white, or in a purple-red color. Like shallots, onions have been harvested for thousands of years with origins in India, China, and the Middle East. Nowadays, you'll find them fried at street fairs or burger joints, roasted, baked, caramelized, and in thick, creamy soups.
History and Origin Of The Onion
They were traded in ancient Egypt, and compared to the spheres of the Cosmos by ancient philosophers. The plants grow with flowers, with the bulb originating underground. They can be grown from seeds, or from smaller bulbs taken from larger plants. Warmer climates typically produce sweeter onions, while chillier climates can make onions with quite a bite to them. Onions made their way to the rest of the world with the Romans on their travels, where they've been used for all kinds of things. Native Americans added onions to stews and used them for their curative properties. These properties go back to ancient times, with many people utilizing onions to cure colds, burns, warts, and earaches (via Brittanica).
How To Cook With Onions
Like shallots, onions need to be peeled. Wear goggles if you're easily affected, and remove the papery outer skin before chopping the onion up to release the flavor. When chopped into rings they can be fried for onion rings, or added raw to flavor burgers. When caramelized they make a sweet, soft addition to soups, and can be blended into sauces for that classic biting taste.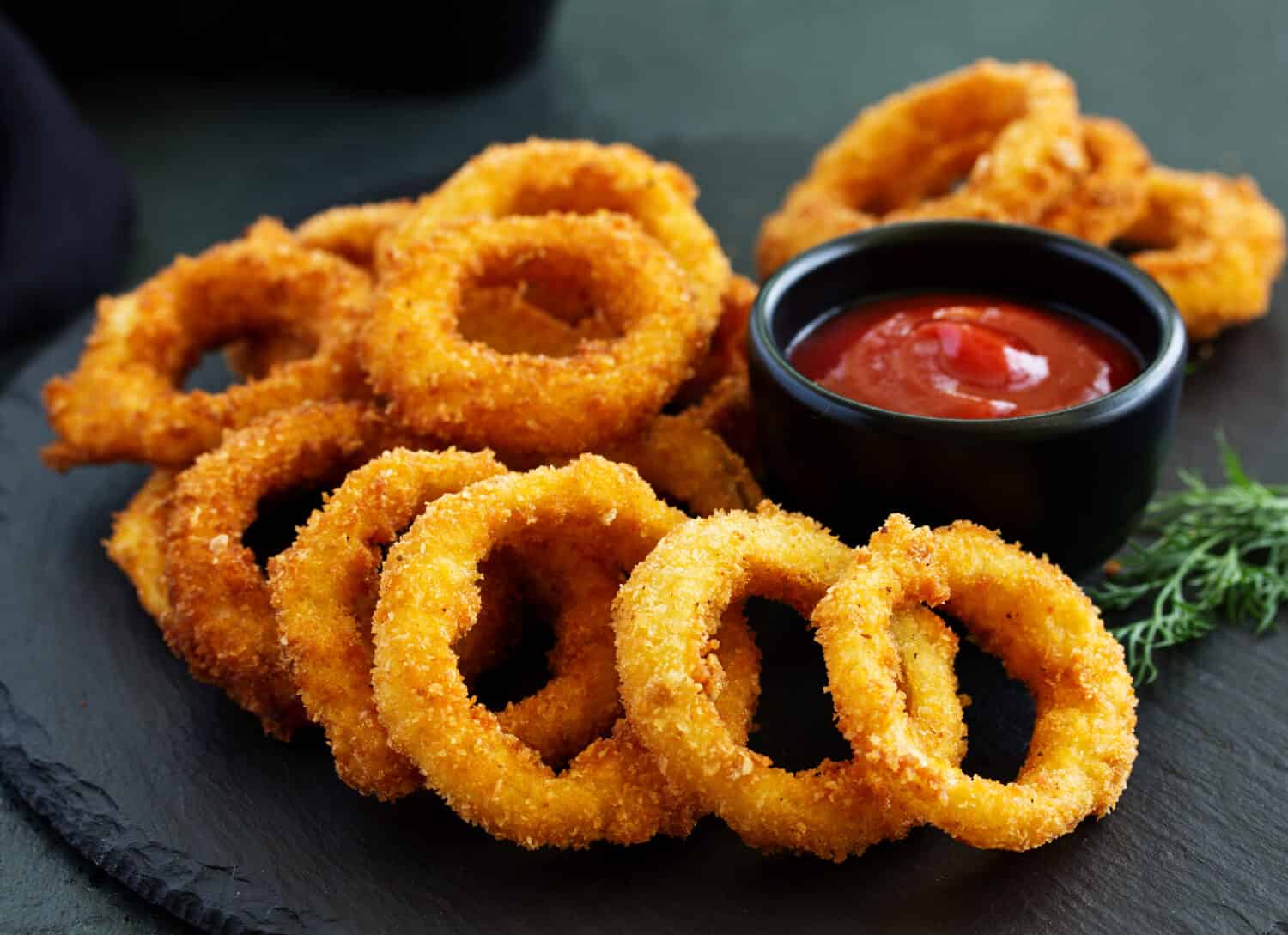 Popular Recipes
Check out these recipes:
Print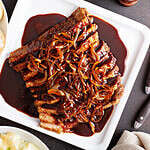 Braised Brisket and Onions
---
1 tablespoon sweet paprika
2 teaspoons onion powder
Salt and pepper
1 teaspoon garlic powder
1/8 teaspoon cayenne pepper
1 5-pound flat-cut beef brisket, trimmed
1 tablespoon vegetable oil
3 onions, halved and sliced 1/2-inch thick
1 tablespoon brown sugar
1 tablespoon tomato paste
3 garlic cloves, minced
3 tablespoons all-purpose flour
1 cup low-sodium chicken broth
2 tablespoons plus 1 teaspoon red wine vinegar
3 fresh thyme sprigs
3 bay leaves
---
Instructions
1. Combine paprika, onion powder, 1 teaspoon salt, garlic powder, and cayenne in bowl. Using fork, prick brisket all over. Rub spice mixture over brisket, wrap tightly in plastic wrap, and refrigerate for 8 to 24 hours. Unwrap brisket and place in slow cooker.
2. Heat oil in 12-inch skillet over medium-high heat until shimmering. Add onions, sugar, tomato paste, and garlic and cook until onions are softened and lightly browned, 8 to 10 minutes. Stir in flour and cook for 1 minute. Slowly whisk in broth, scraping up any browned bits and smoothing out any lumps; transfer to slow cooker.
3. Stir 2 tablespoons vinegar, thyme sprigs, and bay leaves into slow cooker. Cover and cook until beef is tender, 9 to 11 hours on low or 5 to 7 hours on high.
4. Transfer brisket to cutting board, tent loosely with aluminum foil, and let rest for 20 minutes. Let braising liquid settle for 5 minutes, then remove fat from surface using large spoon. Discard thyme and bay leaves. Stir in remaining teaspoon vinegar and season with salt and pepper to taste.
5. Slice brisket ½-inch thick against grain and arrange on serving platter. Spoon 1 cup sauce over meat and serve with remaining sauce.
Nutritional Value Of Each
This handy chart below showcases the nutritional value of the shallot vs. onion. Keep in mind that these quantities are bound to change depending on how much of each is used for particular recipes. Also, the recipe will impact the health value of the vegetable. For instance, onion rings are fried, therefore they won't be as nutritional as a straight-up onion used in salads or on a burger, etc. Note that shallots are higher in iron than onions, while onions have slightly more zinc content.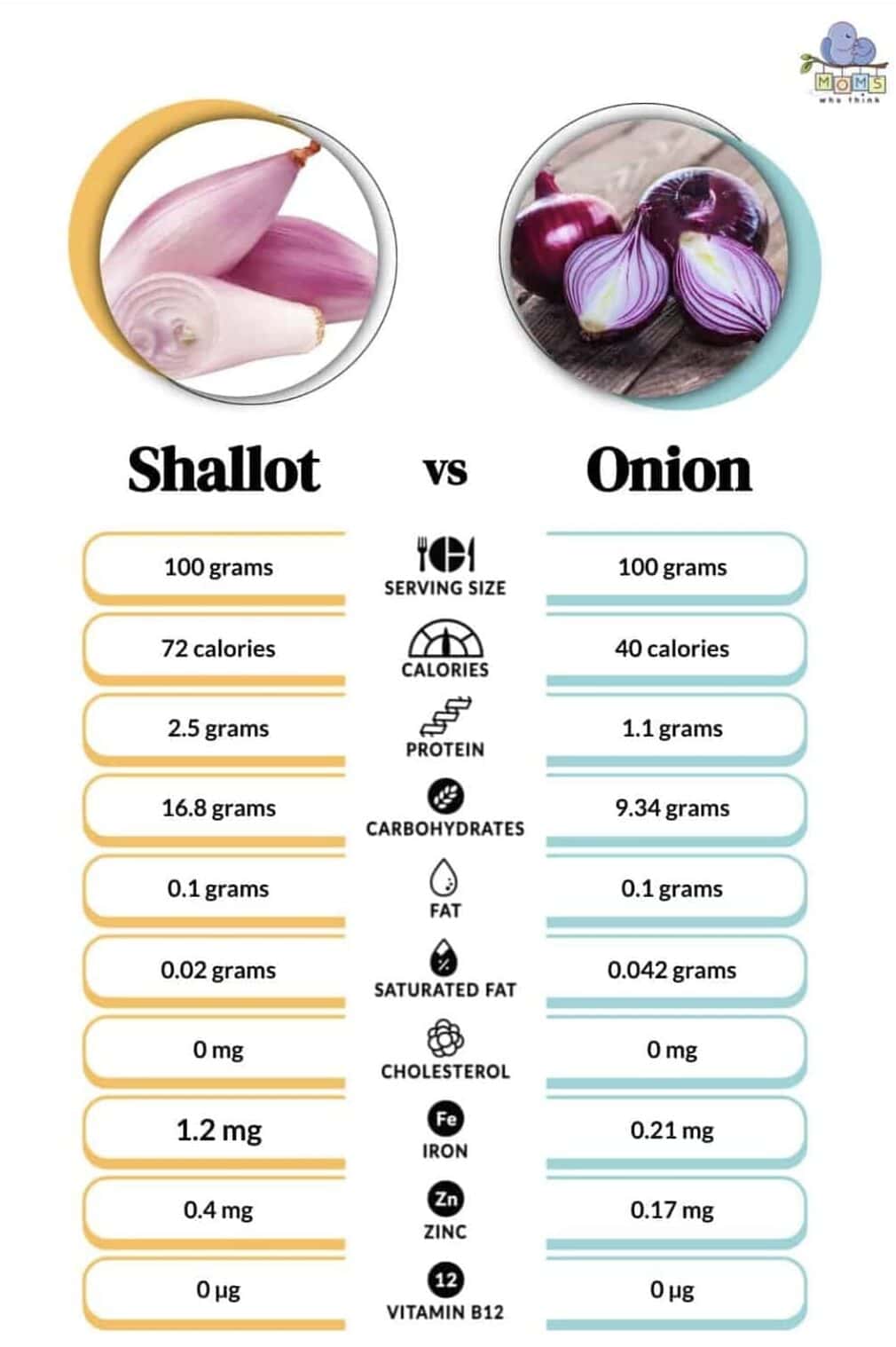 Shallot vs. Onion: Are They The Same Thing?
While these two are interchangeable, with care, when comparing the shallot vs. onion, these two are not the same. They are different in shape, color, and potency. They can be prepared in similar ways, but they are similar but inherently different vegetables from the same family.
Possible Alternatives To Shallots or Onions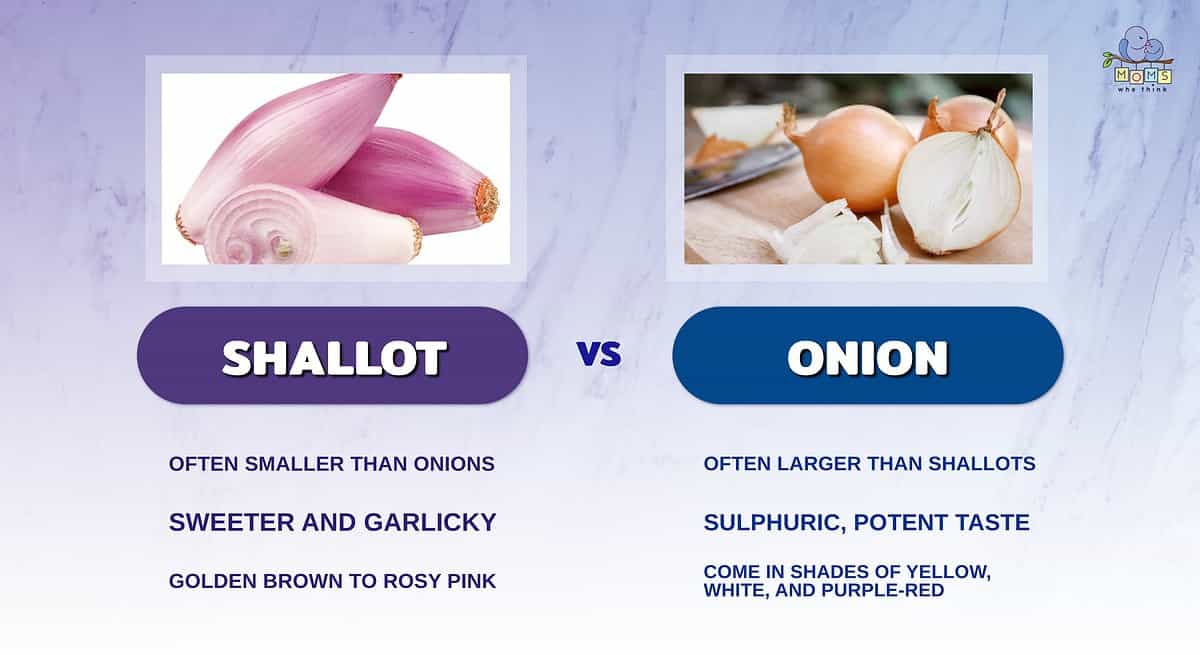 Shallots are usually smaller than onions.
The taste of an onion is quite pungent and potent, compared to the sweeter taste of a shallot.
The colors of shallots are more subdued than those of onions. Shallots tend to be golden brown to rosy pink in color, while onions are yellow, white, or purple-red.
Luckily, there are a great many alternatives to shallots and onions. Keep in mind that exchanging them out will change the flavor of the dish, but only slightly in certain cases. Green onions/scallions can produce a similar kick, and garlic, which is definitely strong, will also add a base of flavor. There are garlic bulbs and garlic salt. There is also as straight-up onion salt, which shouldn't be directly substituted but can get the flavor across in a pinch. Happy cooking!
The image featured at the top of this post is ©Bukhta Yurii/Shutterstock.com.