Have you ever been to Mesa, Arizona? Aside from its historical and cultural landmarks, and being home to the Arizona Museum of Natural History, you simply must check out the best places to eat in Mesa today. Whether you're looking for some great barbeque in this southwestern state, or a steaming bowl of Pho, Mesa, Arizona has got you covered. There's a speedy empanada restaurant. There are fine dining options and even traditional pierogies that are well worth a try. Come for the sights, and stay for the food in beautiful Mesa, Arizona. 
If you're a local, or visiting for fun, this list will help direct you to some of the best places to eat in Mesa today. We'll talk about the menu options, and price points, so you can plan your trip accordingly. Get the lowdown on the histories of these great Mesa-based eateries, and any other information you may need to decide which one of the best places to eat in Mesa, you'd like to try in person. Let's get into the juicy details, happy reading, and happy eating!
Jalapeño Bucks
3434 N Val Vista Dr, Mesa, AZ 85213
Starting off strong with some great barbeque, head to Jalapeño Bucks. This quirky outdoor, covered restaurant is a gem of Mesa, Arizona. Here you'll find steaming platters of fire-roasted Arizona-style barbeque. Located in Mesa's 100-year-old citrus grove, this eatery uses rotisserie smokers and Arizona wood to stoke that delicious, smoky fire. The Phoenix New Times describes the huge lines that form waiting for the Jalapeño Bucks' ribs, burritos, smoked brisket, and salsas made from scratch. Let's take a closer look at the many menu offerings.
Take your pick of burrito fillings including green chili shredded beef, red chili shredded pork, and both of these with added beans and cheese (between $9.50-$13). The burro combo plate features brisket, beans, and cheese, and you can add an egg for another $3 (the whole plate costs $14.75). There are keto burritos ($13-$16), and all kinds of flavorful quesadillas ($7.50-$14.75). Enjoy chips with signature sauces (by the pint or the quart) including mild, sweet green, mango, and hot red or green ($8/$14.75). Sandwiches feature barbeque classics like pulled pork and beef brisket. There's also a special brisket variation that includes peanut butter and jelly ($10.75 – $18.75). Or try the wicked sister sandwich with pulled pork, slaw, and sweet jalepeños ($18.75).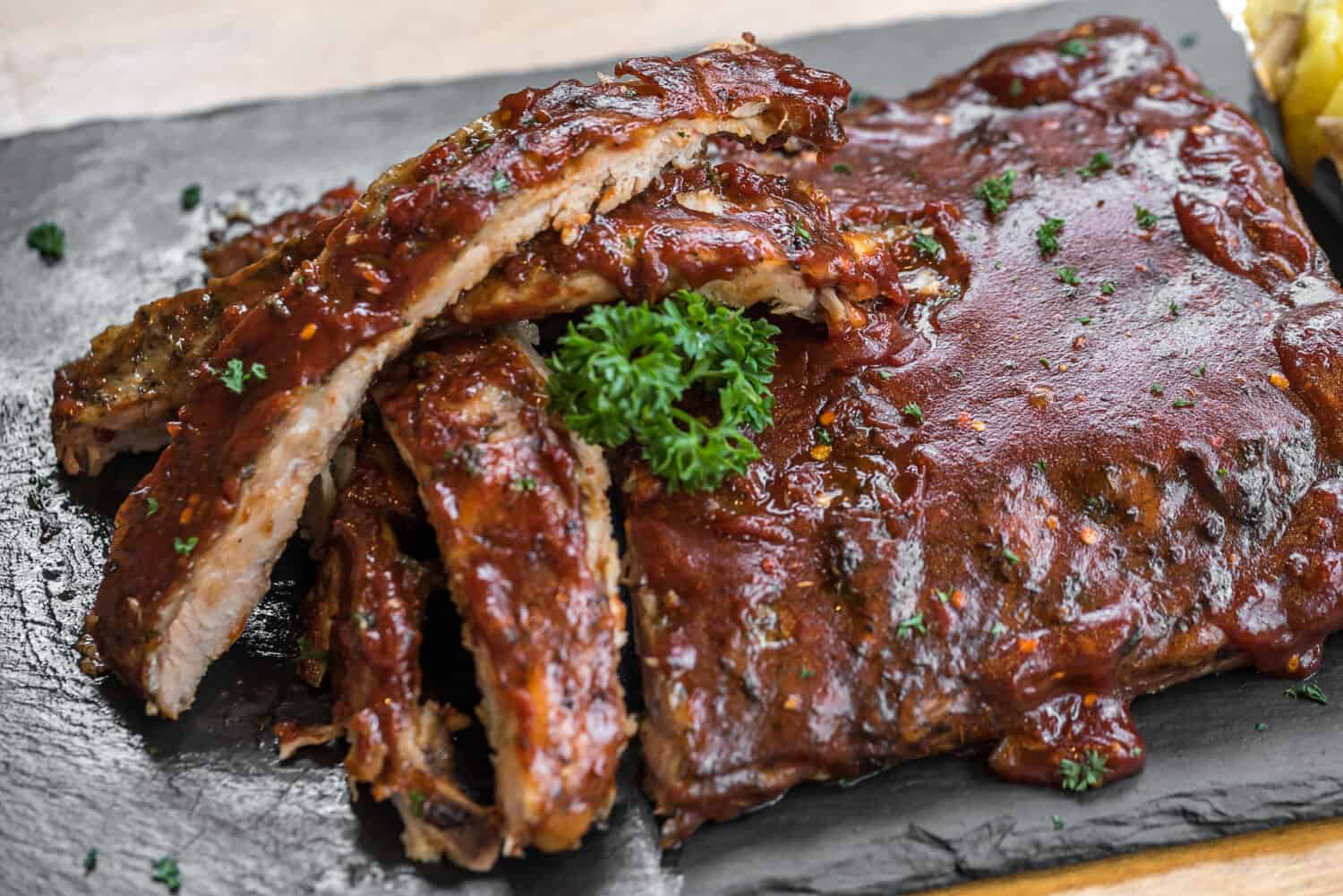 There are enchiladas, and barbequed meats by the pound for sale, as well as the Jalapeño Bucks ribs (offered on Saturdays at 12). Get a 1/2 rack for $20.50 and a full rack for $33 along with some barbeque sauce, and sides like Mexican rice, macaroni salad, potato salad, coleslaw, or beans ($4-$14.75 depending on the size). If you're feeling brave, add some dried, smoked ground ghost peppers for $2.
Pho Thuan Thanh
502 S Dobson Rd #3, Mesa, AZ 85202
Pho Thuan Thanh is a family-owned Vietnamese joint that has been open since 2013. Start off with pho selections including beef broth with rice noodles, different cuts of meat (brisket, tendon, tripe), and seafood options like shrimp, squid, and fish. These broths come with lots of vegetables, herbs, and toppings on the side for your customization ($6.99 – $9.99). The bo kho section features beef stews with egg noodles, rice noodles, white rice, and other delicious additions ($7.99 – $8.99). Pork broth options include similar combinations ($8.49-$9.99), and there's also sup mi egg noodle soup featuring duck stew with mushrooms, pork broth with pork wontons, and shrimp wontons as well ($8.49 – $9.99).
Try the classic vermicelli rice noodle soup with bamboo shoots, or spicy broth, there's even fermented fish ($8.49-$9.99). There are stir-fried dishes with both egg and rice noodles. This comes with fresh vegetables, shredded meats, crushed peanuts, and fish sauce on the side ($7.49 – $11.99). Try the vegetarian options with tofu ($8.99 – $10.99). And there are so many delicious apps like classic spring rolls, a shrimp platter, or rice porridge dishes with all kinds of savory toppings ($2.99 – $26.99). There are also Bahn mi sandwiches, desserts, and lots of drinks. Larger parties can participate in family-style meals and hotpot options.
República Empanada
204 E 1st Ave, Mesa, AZ 85210
República Empanada is a gem of the Southside Heights Neighborhood. It offers casual, comforting fare in the form of steamy, freshly made empanadas. They boast "Arizona's largest selection of South American-style savory empanadas." And no one can deny that they have a whole lot of options. Their popular menu items include boricua, an empanada with rice and pigeon peas, ham hock, and sofrito sauce ($4.95), and the República seasoned chicken ($14). There are classic platters and larger plates. Enjoy torta sandwiches, soups, and fresh salads alongside Maduro plantains, house fries, quesadillas, tacos, and tostadas (between $9.50 – $14).
Empanadas feature anchiote potatoes, bean and cheese, black beans and mozzarella, Cubana, mushroom/chicken, and more. Try the ham popper with grilled, seeded jalepeños and cream cheese, cheese eloté, or picadillo tico ($3.95 – $6). Sweet empanadas include guava with mozzarella, Nutella banana, sweet plantain, Mesa figs, and dulce de leche. There's peanut butter and berry, custard cream, cheesecake, and bourbon apple pie ($5.25 – $8.50). No wonder this is one of the best places to eat in Mesa. There are truly so many incredible-sounding things to try!
Board & Batten
4012 E Palm St, Mesa, AZ 85215
For an upscale dining choice in Mesa, check out Board & Batten. This Italian-inspired eatery sets the tone for a modern bistro, with an emphasis on hospitality and atmosphere. They are open for both lunch and dinner reservations. Dinner is served Tuesdays-Thursday from 5 pm – 8 pm, and Friday through the weekend from 5 pm – 9 pm. They source seasonal and local produce for their delicious food.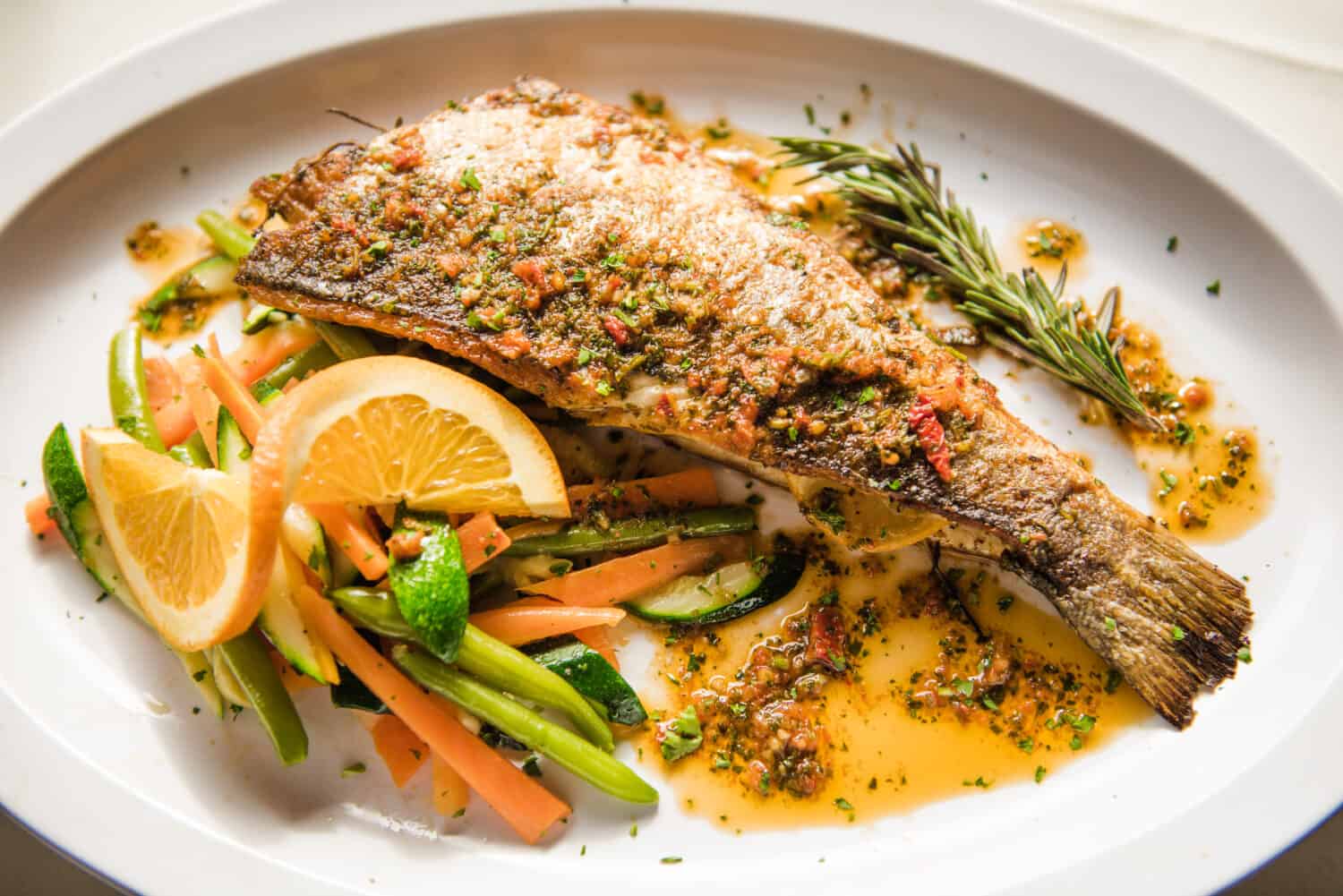 Start off with sweet rolls and strawberry preserve ($13), bacon-wrapped dates ($15), and butter beans with Parmigiano ($13). There's California bass with shiitake mushrooms and scallions ($22) and grilled whole branzino with balsamic figs and cauliflower ($40). Try shrimp Carmelle ($28), Italian sausage with polenta ($16), yukon gold potato gnocchi ($28), and Sonoran spaghetti carbonara ($26). Enjoy chicken Vesuvio ($28), Duroc pork porterhouse ($37), and filet medallions with roasted onion whipped potatoes ($49). Save room for a salted caramel butter bar with lemon mousse ($9), and oatmeal butterscotch cookies ($10). Taste creamy buttermilk panna cotta ($10), and Italian wedding cake with mascarpone buttercream and Amarena cherries ($10).
All Pierogi
1245 W Baseline Rd STE #101-103, Mesa, AZ 85202
And lastly, but not least, try Mesa's own All Pierogi Kitchen housed in the European market. Here they serve dumpling-esk pierogis & Polish sausages, alongside traditional drinks and beers. Try the house-made pierogi plate with three savory flavors ($11), or a Polish dinner plate with smoked kielbasa sausage, sauerkraut stew, and rye bread ($18). There are beef or pork meatballs, old-fashioned beef stew, beef goulash, and four cheese tortellini ($19 – $21). Taste classic chicken Kyiv with butter, garlic, and creamy mushroom sauce ($22), or a traditional pork schnitzel ($24). There are soups, salads, and sandwiches, and we haven't even gotten to the sweet pierogi options! Enjoy sweet cream-filled dumplings ($11), and other hand-made desserts. All Pierogi also offers catering options. Check out their website for more.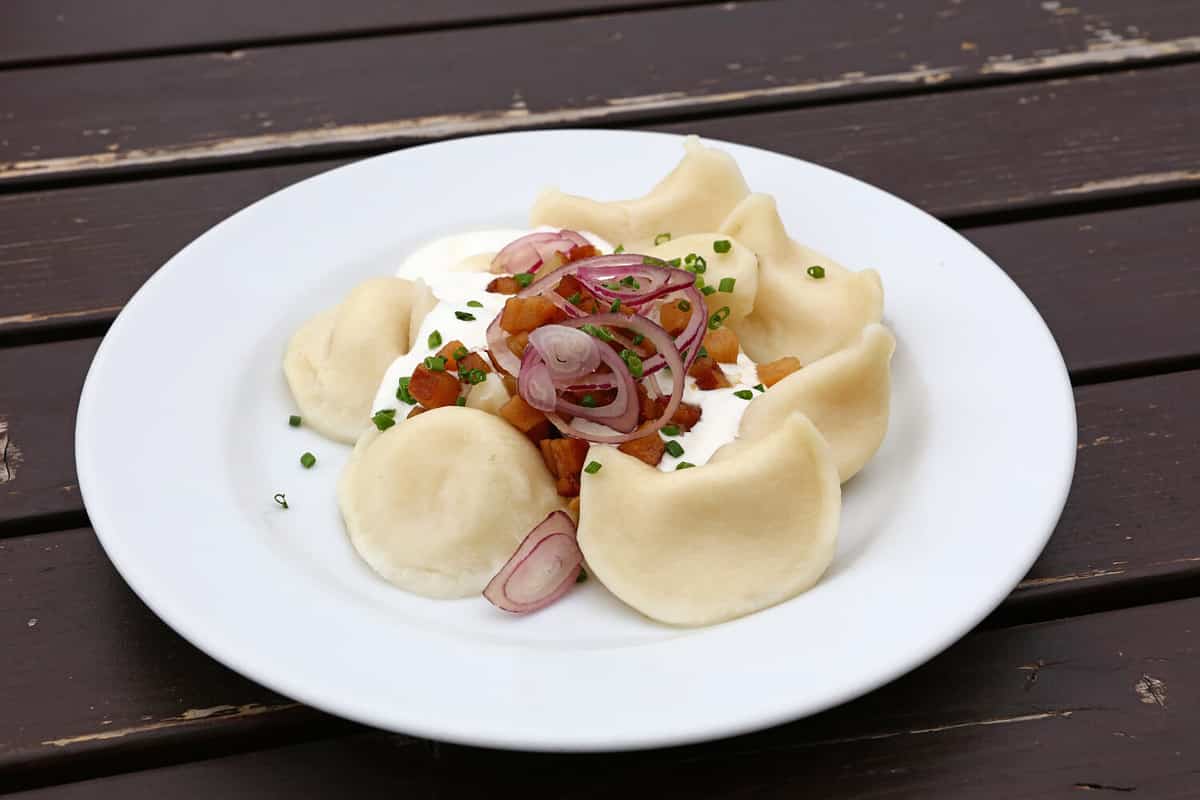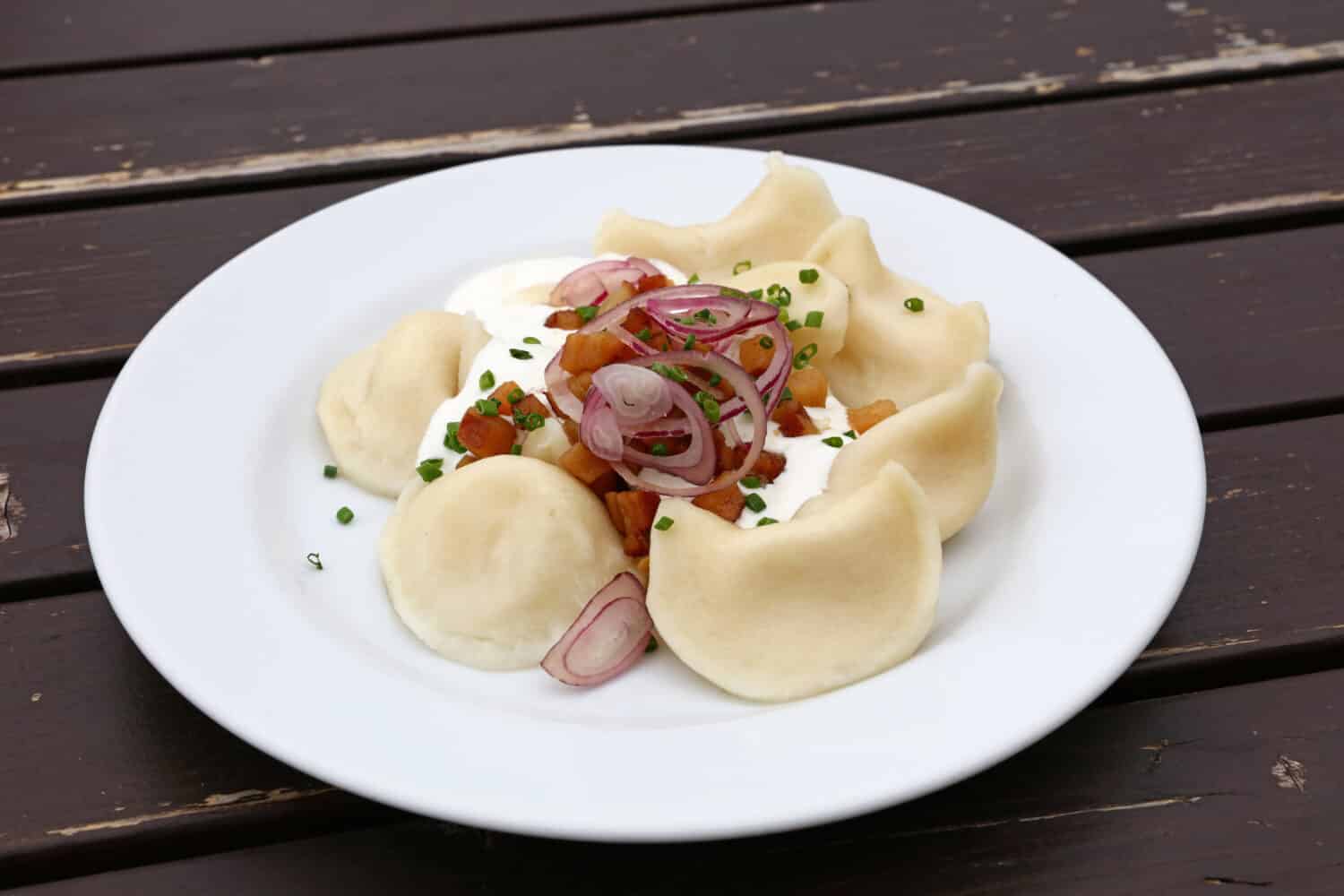 The image featured at the top of this post is ©Christopher M Hall/Shutterstock.com.