Sleepovers can be a great time for social bonding among your kids and their peers. In terms of keeping everyone happy, finding sleepover activities for kids that provide fun and inclusive entertainment options is your best bet for ensuring that everyone has a good time.
And of course, you want to make sure that the night runs smoothly for you as a host!
Key Points of Hosting a Sleepover
Sleepovers can provide a chance for your children to learn more independence and social group bonding.
It's key to have a multitude of activities to do for all different styles and interests in your child's friend group.
While your child might be ready for a sleepover not every child in their friend will be. Be prepared to call parents in the middle of the night in case one kid isn't exactly ready to sleep over in a new place without their parents.
Are Sleepovers A Good Idea?
If your child is ready to start having sleepovers, hosting in your home can be a great start to their experience with it. Sleepovers can be a big consideration point for parents. In an interview with Sharp Healthcare Magazine, Dr. Alisha Carpenter encourages parents to consider sleepovers as a resource for building independence and social bonding with their child's peer group.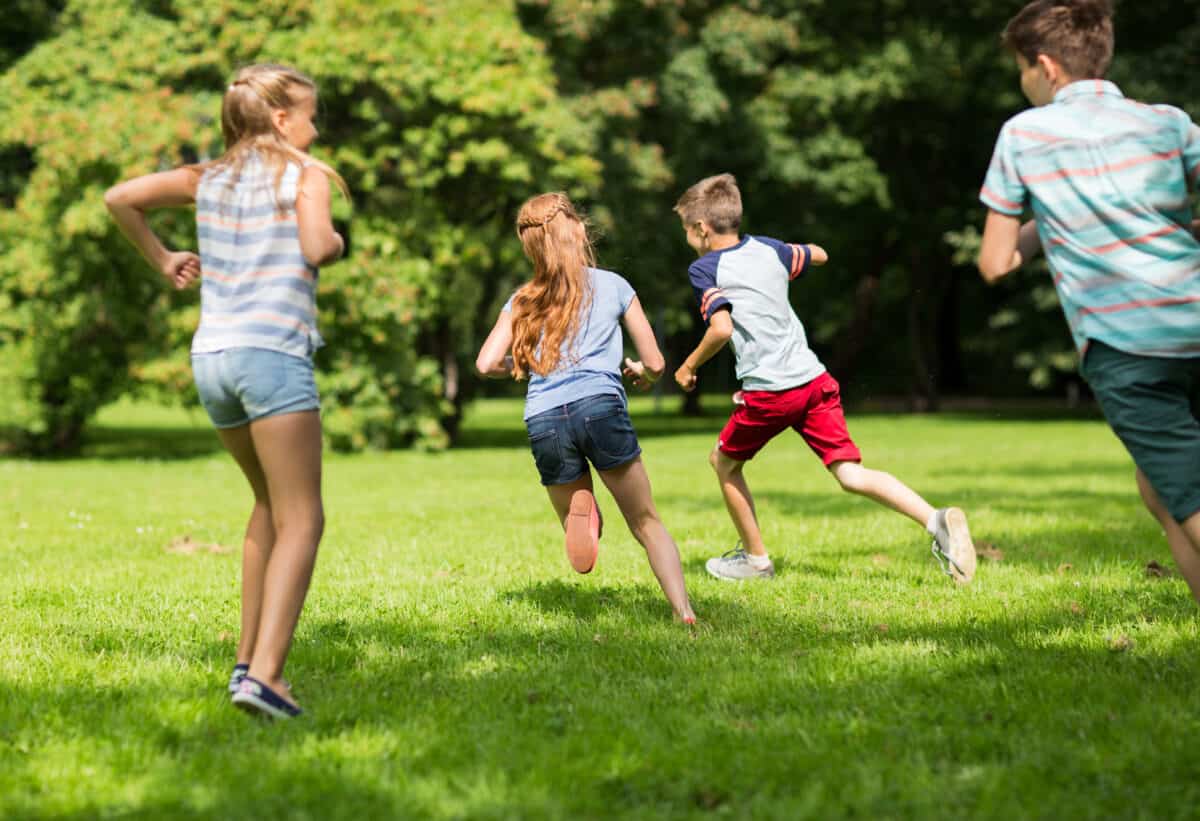 For help with going into the sleepover with confidence that your kid and their friends will have a good time – check out these 15 sleepover activities for kids that are sure to keep everyone engaged and enjoying themselves.
Food-Related Sleepover Fun
1. Hosting a DIY dessert bar could be a sweet treat! Be sure to check in with parents beforehand, but if it's all okay, why not try to make your ice cream sundaes or a hot cocoa bar with whipped cream and toppings? Be ready with the napkins, cleaning rags, and spray in case someone spills.
2. Make fancy snacks or order a special take-out meal. Perhaps a snack table is in order? You could reach out to other parents ahead of time and see what they'd like their kids to be eating while staying at your house. Alternatively, you could order some pizza or other takeout food options that will make the kids feel like this evening is extra special with their friends.
3. Another fun sleepover activity for kids is to make them breakfast for dinner! Try pancakes, eggs, or bacon. Whip up whatever you consider breakfast foods and give them to the kids. It's a fun way to change up the meal plan and feed the group at the same time!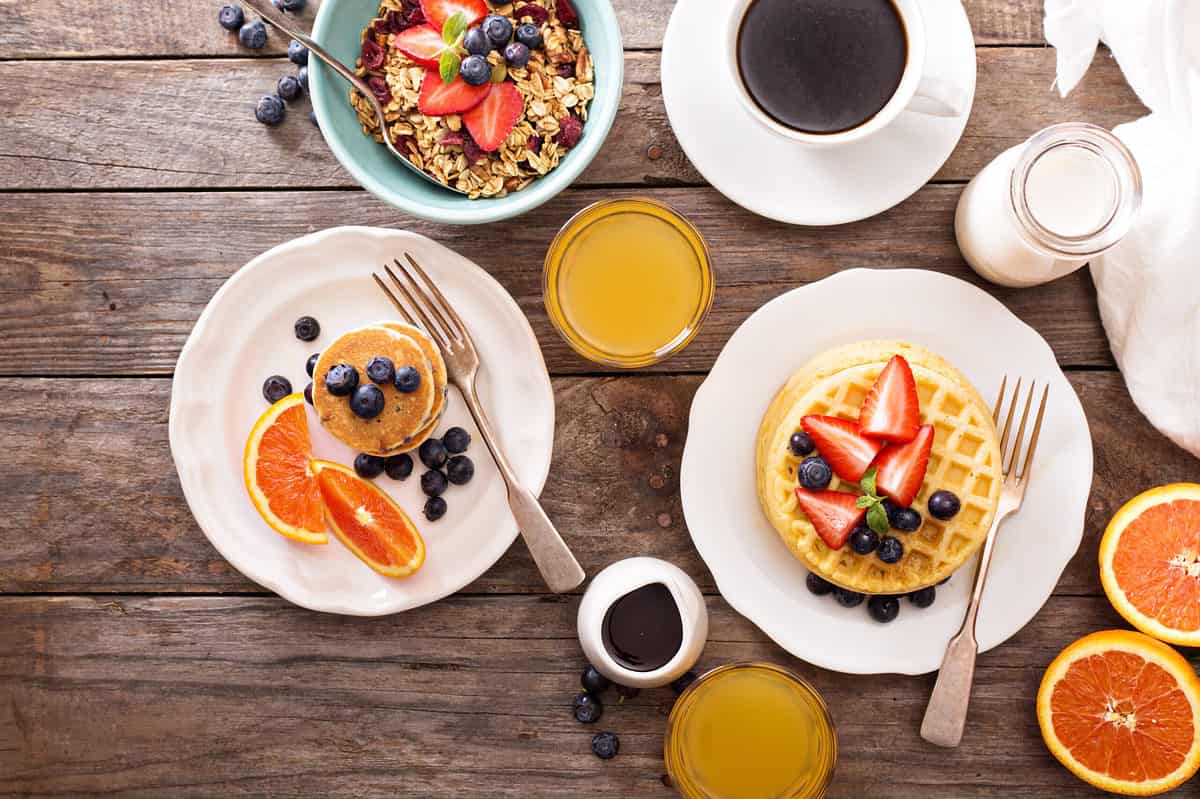 4. Alternatively, you could bake something. Cooking is a great way to get kids involved and working together. As long as you're handling the more difficult work (measuring, hot ovens, etc.) Try out some cookies, or easy recipes that will be done while the kids are there so that they can enjoy it all together.
5. If you have the ability, a tried and true sleepover activity for kids is roasting s'mores over a campfire. In a pinch, you can roast marshmallows over a flame burner on the stove. Just make sure that there's an adult present around the fire!
Movies, Games, and Activity Ideas
6. Rent a movie or stream something age-appropriate and fun. If they're old enough, you could let them take a vote. Another sleepover activity for kids would be to hang an old sheet, or clear a wall in your home and play the film with a projector. Pop some popcorn and make it feel like your own personal movie theater!
7. To bring some more engagement to the movie experience, try out movie bingo while you watch. The winner gets a special treat, or maybe everybody wins! Figure out what makes the most sense for the most fun with your kids' sleepover.
8. If movies aren't in, why not bring out the board games? Or card games? Twister anyone? Games are a great sleepover activity for kids because everyone can get involved and learn a new game! Some games might be wise to avoid as some they could cause high tensions or even fights. Looking at you Monopoly.
9. Depending on your audience, a spa night could be fun! Bring out the nail polish, face masks, and cucumber slices. Make it fun and relaxing with some soothing music or maybe this could be an activity that happens while a movie is playing in the background.
10. Looking for more active fun? Charades is a classic sleepover activity for kids. Have everyone write down a celebrity or their favorite animal and then the games begin! This is a great way to get kids more comfortable with acting silly around peers that they trust. Just be sure everyone is comfortable with acting out what's on the slips of paper.
Crafts and Other Interactive Activities
11. Build a fort! Build it with pillows and blankets or use an actual tent. Building a fort is a fun group activity that can not only provide a change in the space but also a way for the kids to feel like they've built something during their time together.
12. Craft night is another great sleepover activity for kids. You could try out finger painting or collaging, noodle art, or puff paint. This will take some planning but can be a great way to get everyone involved in a project. Does thing over painter's tarps or in a tiled area would be wise to avoid serious messes or stains.
13. For an even more involved crafting option, tie-dying t-shirts can be a fun way to give each kid something that will remind them of the sleepover. If you can, try to do this activity outdoors or in a garage space. You'll need a tie-dye kit as well as space to have a bucket of cold water and a tarp for any splashing. While the dye won't stain skin, it will stain clothes, so be prepared for some mess!
14. For a less messy sleepover activity, why not host a scavenger hunt in the house? You could write up clues that are easy enough to solve and help the kids through til the end where they all get a reward or a treat of some sort. This is a fun way to encourage some teamwork!
15. At-home karaoke is possible if you can rent or buy a karaoke kit. Amazon has some options ranging in price and setup. If your child enjoys singing or performing, this is a fun way to include everyone in the sleepover activity.