Maui is known for its amazing beaches, sure. But there are also plenty of great places to eat on this tropical island paradise. From the best restaurants for families on the North Shore to the best family restaurants in Kihei, we've got you covered. Here is a list of family favorites that offer pleasant ambiance and lots of locally sourced yet delicious selections to satisfy even the pickiest palates. Try one of these top restaurants for families on Maui and your family will be THRILLED!
1. Kihei Caffe
1945 S Kihei Rd, Kihei, HI 96753
Given that the beach is directly across the street, Kihei Caffe is a great place to eat breakfast and lunch outside. Be sure to have cash (or stop at the nearest ATM) and arrive prepared to wait in line. Even so, meals arrive quickly and in substantial yet delectable servings.
Uncertain about what to order? Try the Honu or Whale Pancake, which features chocolate chips in the shape of a whale or sea turtle – the kids will love it! Check out the at the complete menu at kiheicaffe.com.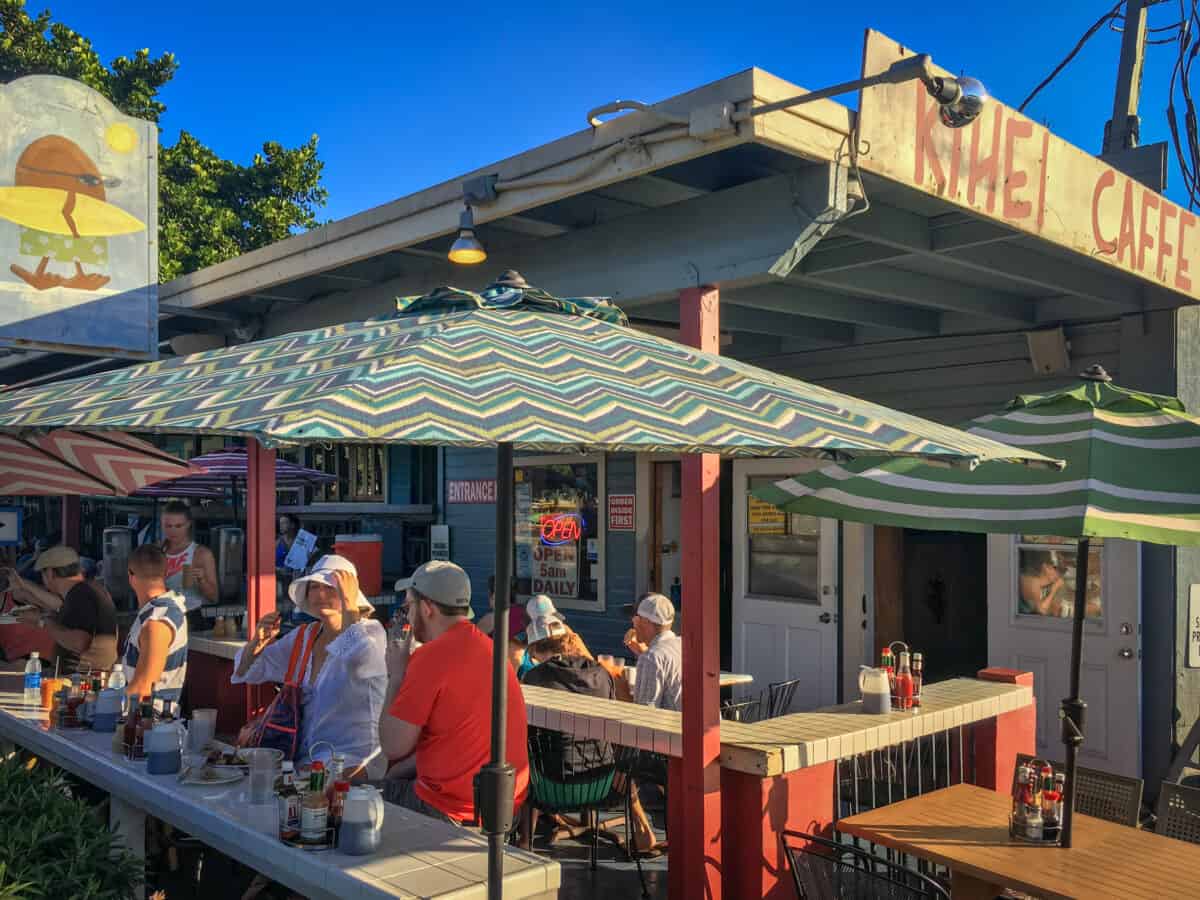 2. Coconut's Fish Cafe
1279 S Kihei Rd, Kihei, HI 96753
Here at this laid-back surf-themed restaurant, you'll find a healthy, refreshing lunch or dinner menu. Come hungry, approach the counter to place an order for some acclaimed island-style tacos (or let your kids choose from a choice of Keiki-friendly options), then settle in at a table shaped like a surfboard to start eating! See the options at coconutsfishcafe.com.
3. Maui Tacos
Three area locations
After working up an appetite from a day at the beach with the family, you should dance your way over to this eatery for some quick and simple Maui-Mex fusion cuisine. Many people enjoy the salsa bar, and my son particularly enjoys their quesadillas. There's also a rumor that if you use the Yelp mobile app to check in at the restaurant, you can get a discount on your purchase! There are three locations on Maui, all fantastic. Take a look at what they have to offer at Mauitacos.com.
4. Da Kitchen
1215 S Kihei Rd, Suite E, Kihei, HI 96753
Your family is begging for some authentic yet creative Hawaiian fare. Da Kitchen is directly across from Maui Beachside 1 and has a sizable menu, making it the ideal location. Remember that both adult and child meals come in BIG amounts. Therefore, don't be shocked if you have leftovers to bring back to your hotel. Just be sure to make room for a special treat they have called the Dole Whip. See what they have to offer at dakitchenkihei.com.
5. Fabiani's Bakery & Pizzeria
95 E Lipoa St, Kihei, HI 96753
Pizza and pasta are favorites with all Keiki, even though there aren't many Italian restaurants on Maui. Fabiani's is the place to go for even the pickiest eaters. While you watch and have some adult chats, the children in your group can run about in the dedicated play area of the restaurant if they still have some energy to burn. As an added treat, the bakery offers salted caramel brownies, cannolis, macarons, and more! There's so much that they have to offer. See it all at fabianis.com.
6. Paia Fish Market
Three area locations
In search of local flavor and fresh fish? The very best of both worlds is available at this outdoor site. Do not be deceived by the little kitchen and picnic tables used for family-style sitting. With inventive pairings of sandwiches, tacos, fish fillet plates, pasta, and many other options, Paia Fish Market genuinely outdoes itself in terms of quality and flavor. This will also satisfy the family members, young and old, who don't like fish. There are three locations across Maui, and you can find info on all of them at paiafishmarket.com.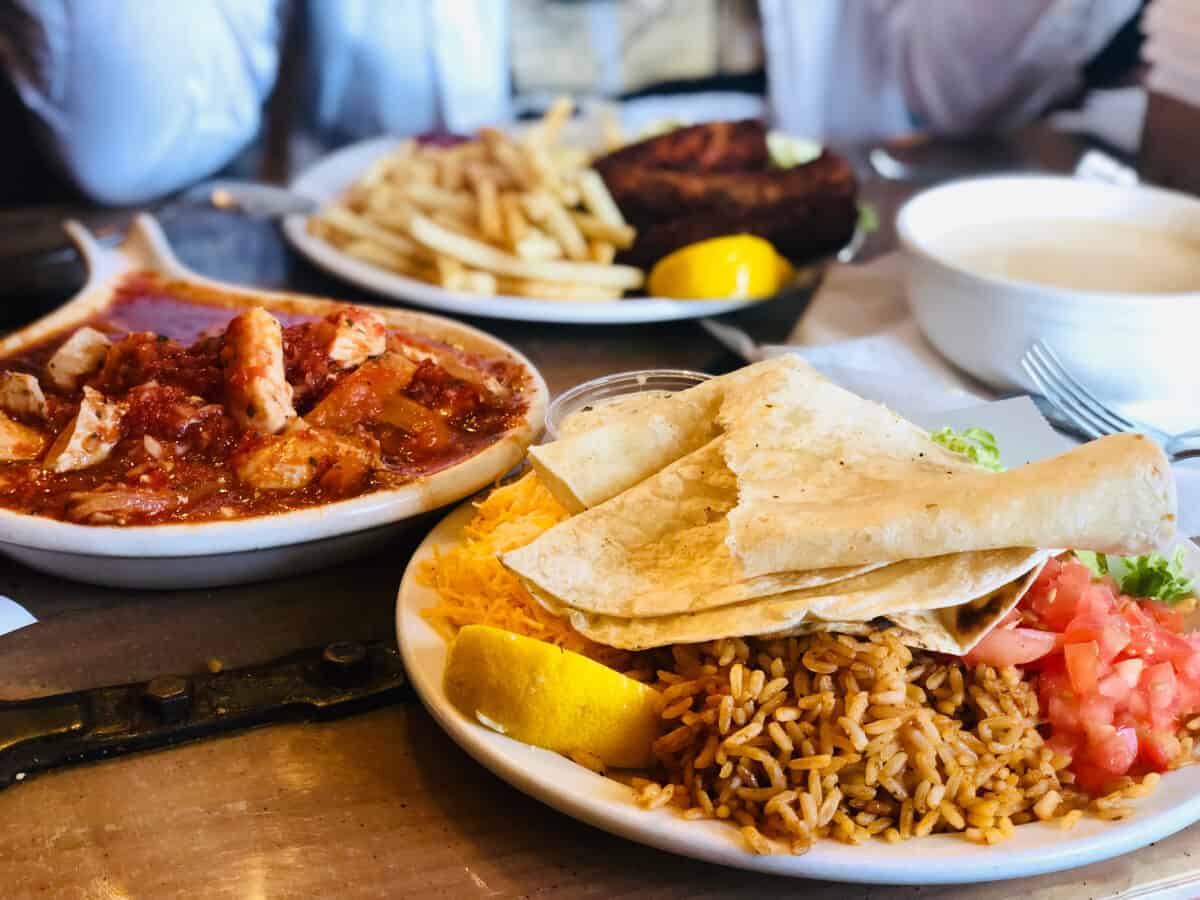 7. Cafe O'Lei at The Mill House
1670 Honoapiilani Hwy, Waikapu, HI 96793
The Mill House Restaurant + Bar is the pinnacle of American farm-to-table eating and is situated in the heart of the scenic Maui Tropical Plantation. The atmosphere is unmatched, and you'll undoubtedly leave with a newfound respect for the fresh ingredients utilized to prepare each dish—from the hand-cut pasta to the pork belly risotto, Italian sausage pizza, and much more. Make your family's visit here even more enjoyable, remember to get some food from one of the on-site stores so you may feed the ducks, fish, and turtles! See their menu at cafeoleirestaurants.com.
8. Monkeypod Kitchen
Wailea Gateway Center, Kihei, HI
Whalers Village, Lahaina, HI
Monkeypod Kitchen boasts fantastic food and a welcoming atmosphere for children. This hip restaurant is well-known for its wood-fired pizzas, daily fresh seafood specials, 36 artisan brews, creative cocktails, and locally sourced produce and meats. Your children will have a great time because the restaurant frequently has live music. They'll also adore you when you purchase a piece of Monkeypod's renowned cream pie. Choose from one of the two amazing locations and learn more at monkeypodkitchen.com.
9. Slappy Cakes
3350 Lower Honoapiilani Rd #701, Lahaina, HI 96761
What could be more enjoyable than cooking your own pancakes on a griddle that is integrated into your table? This place truly is one of Maui's best kid-friendly dining options. The kids will enjoy preparing their own pancakes with toppings and syrup. They can create funny faces and even a Pokeball! Visit Slappy Cakes for a memorable family breakfast if you're in Ka'anapali. Take your family on a flavor adventure and check their options out at slappycakesmaui.com.
10. Duke's Beach House
130 Kai Malina Pkwy, Lahaina, HI 96761
Duke Kahanamoku, a well-known Hawaiian surfer, and Olympian is honored by having his restaurant named after him in the northern section of Ka'anapali. There are a handful of these eateries in Hawaii (one is located in Waikiki as well), but the one on Maui is our favorite.
Particularly at sunset, the view from this restaurant is really stunning. In addition to having a fantastic view, Duke's is also an excellent place for families. There are many breakfast, lunch, and dinner selections on their wonderful kids' menu. The "adult" menu is also excellent and features many tasty sweets and fresh fish. Take a look at what they have to offer at dukesmaui.com.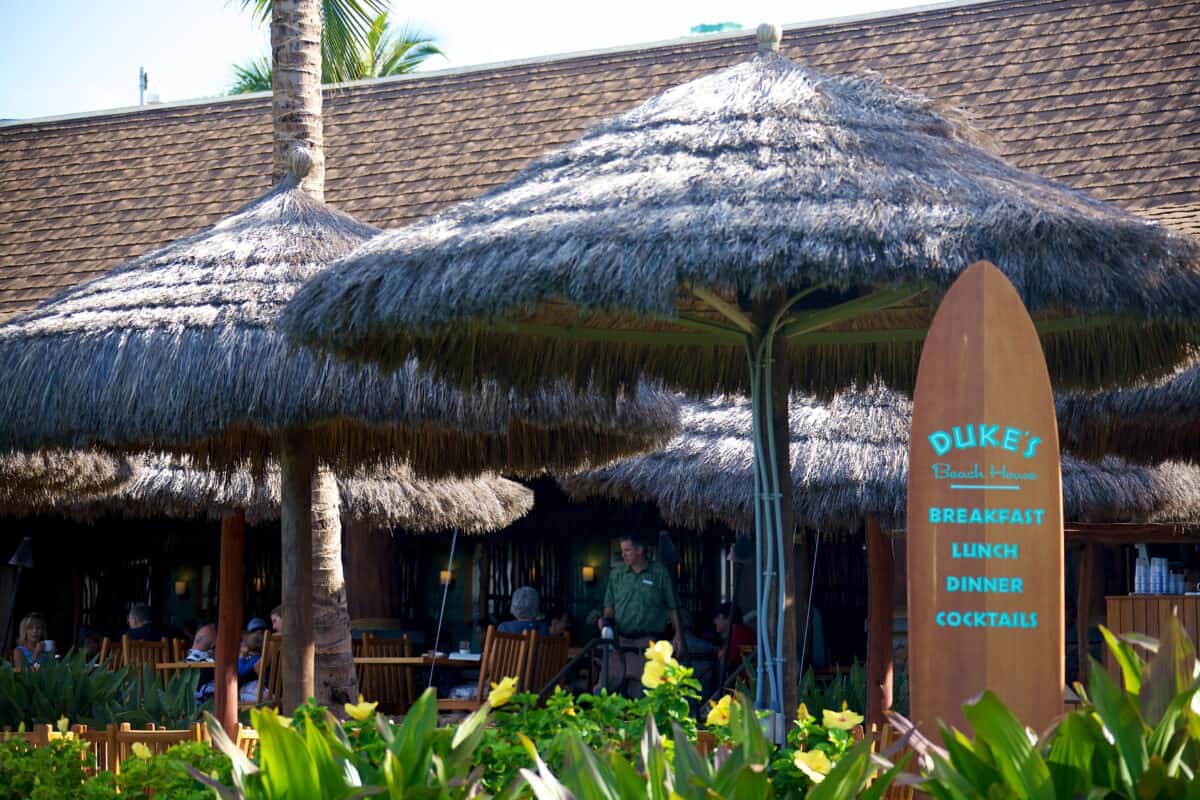 These restaurants are the icing on the cake after a day of adventure with your family. Whether you are having breakfast, lunch, or dinner, taking the kids for delicious bites in a family-friendly environment is easy with a wide range of options that will satisfy the family's appetite completely.
Get more great Maui vacation planning pointers here!
The image featured at the top of this post is ©A. Emson/Shutterstock.com.