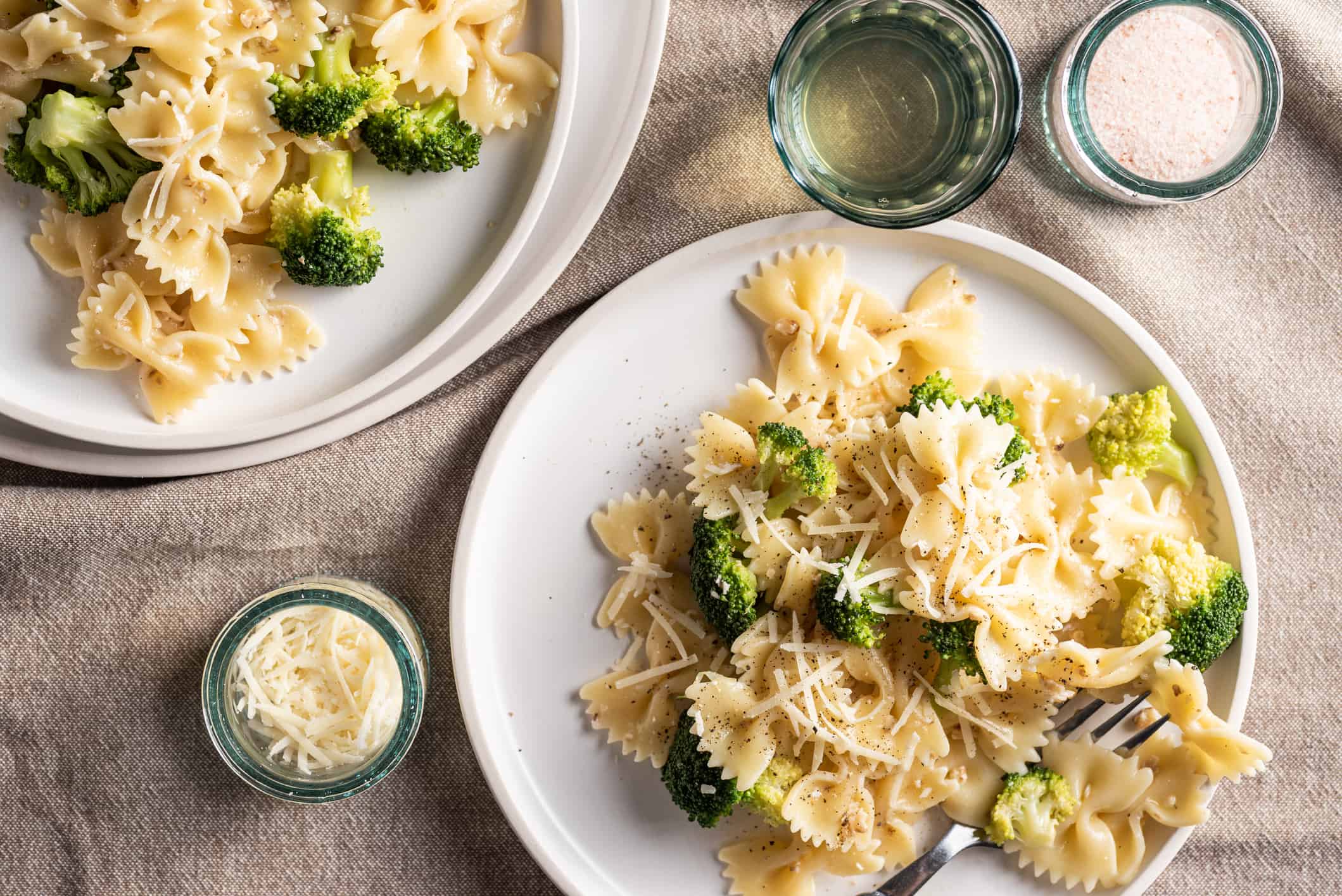 Bow Tie Lemon Chicken
Ingredients:
4⅔ cups uncooked bow tie pasta
12 ounces boneless skinless chicken breast, cut into 1 inch strips
½ teaspoon salt free lemon pepper seasoning
2 garlic cloves, minced
1 Tablespoon canola oil
1 cup chicken broth
1 cup frozen peas, thawed
⅔ cup shredded carrots
¼ cup cubed reduced fat cream cheese
2 teaspoons lemon juice
½ teaspoon salt
⅓ cup shredded Parmesan cheese
Directions:
1. Cook pasta according to package directions.
2. Meanwhile, sprinkle chicken with lemon pepper. In a large nonstick skillet, stir fry chicken and garlic in oil until chicken juices run clear.
3. Remove and keep warm. Add broth, peas, carrots, cream cheese, and lemon juice to the skillet; cook and stir until cheese is melted.
4. Drain pasta. Add pasta, chicken, and salt to vegetable mixture; cook until heated through. Sprinkle with Parmesan cheese.
Yield: 4 servings
Nutrition Information:
One serving (1½ cups) equals:
399 calories
11 g fat (4 g saturated fat)
64 mg cholesterol
824 mg sodium
42 g carbohydrate
4 g fiber
33 g protein