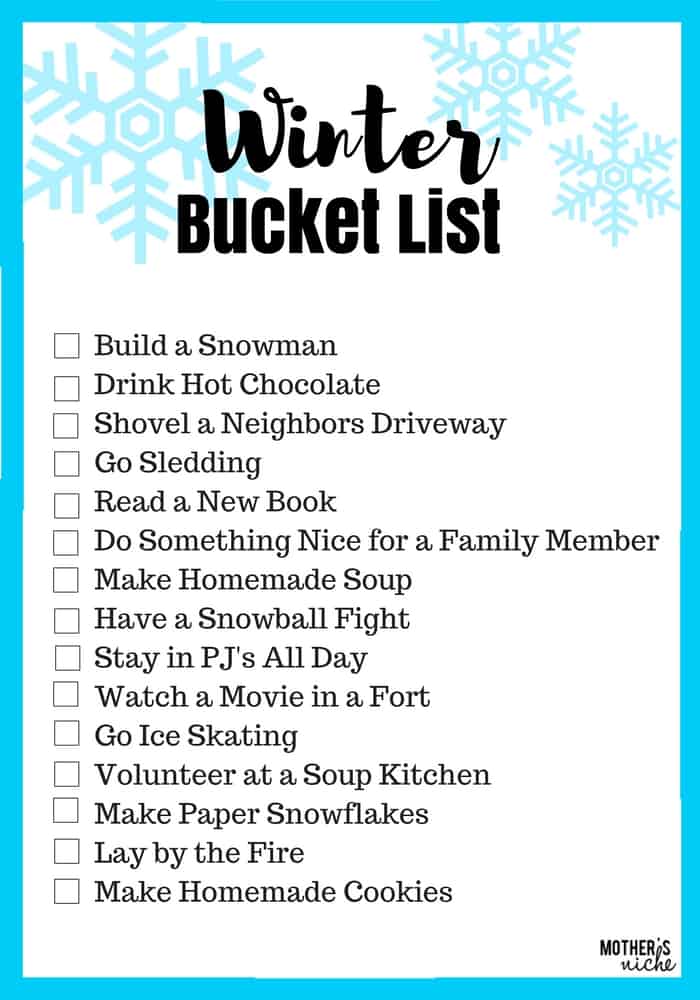 Let's Get Ready for Baby!
Sign up for our monthly pregnancy email series, and you'll get regular updates on your baby's development, helpful timelines to get ready for their arrival, must-have baby needs and so much more! PLUS, you'll get instant access to the MomsWhoThink "Ultimate Guide to Baby Naming in 2022."
CLICK HERE
to get started!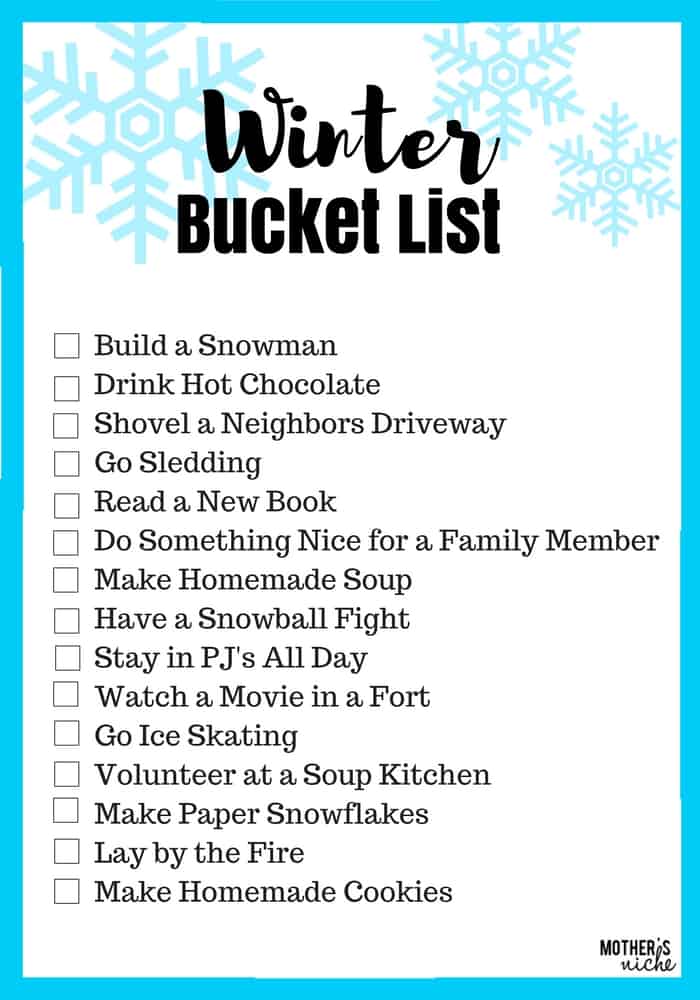 I love doing a seasonal bucket list with my family. It makes us spend quality time together doing worthwhile and fun activities. I always like to include some fun ones but also ones that require us to work together as a family, learn new skills, and serve in our community. My daughter still talks about things we did on our bucket list from a long time ago, especially the one time we let her stay up way past her bed time to go hot tubbing. Not sure if that one made us bad parents or good ones, ha.  The fact of the matter is we gotta learn to live a little. It's so easy to get caught up doing the same routine day-in and day-out but a seasonal bucket list can give the family things to look forward to and ways to spice up our day-to-day lives. They don't have to be elaborate or expensive either. We love it and love that we are creating memories with our children that will last a lifetime. So today, I am sharing with you, our winter bucket list.
Build a Snowman
Drink Hot Chocolate (Here and here are some yummy hot chocolate recipes or check out this for a homemade hot chocolate mix.)  My favorite hot chocolate is Stephen's Italian Amaretto!
Shovel a Neighbors Driveway
Go Sledding
Read a New Book (Even little ones that can't read yet can do this one by having a parent read to them. Here is a great list of children's books that also teach important life lessons.)
Do Something Nice for a Family Member
Make Homemade Soup (If you want to try something different, try this delicious soup.)
Have a Snowball Fight 
Stay in PJ's all Day
Watch a Movie in a Fort
Go Ice Skating
Volunteer at a Soup Kitchen
Make Paper Snowflakes
Lay by the Fire
I also made this into a printable here, so you can print it off and have fun checking things off with your own families. Have fun! 
What are YOUR family's favorite activities you'd add to the list?!