Every parent worldwide has heard the phrase, "I'm so bored!" uttered in their home at least once. It can be the bane of our very existence. How can our children be so bored when there are various activities to choose from? The toys are endless, the information at their fingertips. What gives and why is boredom so common?
What causes children to become bored? The more entertainment a child receives, the easier they tend to grow bored. There's great news, though. According to Healthline, boredom is good for children. Surely, there's no room to be bored with entertainment all around us. But, unfortunately, it is increasingly evident that this is not the case. Kids still get bored, just like adults. We need boredom in our lives.
Key Points of Boredom in Kids
Bore kids are a double-edged sword. They might be pushed into trying a new activity, hobby, or sport. They might also be destructive, fussy, or generally messy in their experimentation of how much glue they can fit in your hairdryer.
Activities should have a good mixture of physicality, mental challenge, and a chance to explore new things.
If you as a parent have to work or have other vital responsibilities that limit the supervision of your child, the best activities are ones that will keep them engaged in a way that doesn't require your supervision and generally takes a while.
An Increase in Boredom Accelerates Creativity
Allowing your child to be bored will stretch their creativity muscles. Boredom gives a child room to expand their imaginations and create within their minds. It is during downtime that children, and adults, figure out what their passions are. While bored, children discover that entertainment will not always be handed to them, and they learn to entertain themselves. This is an excellent concept all parents can get behind because toys are better than screens, says Healthline in this article published in 2018.
Boredom Can Feel Detrimental to a Child
For both the child and parents, it can feel problematic when a child is bored. For the child, it may be challenging to stretch their imagination; doing so can take practice. For stretched-thin and worn-out parents, it can be easy to want to take the boredom away from our children. Anything is better than hearing, "I'm bored!" constantly. However, plopping down in front of an iPad or TV can feel like the easiest solution but not always the best. Listening to various child movies and TV shows can drive some worn-out parents up the walls.
Being Bored is a Blessing in Disguise
However, what if I was to tell you that being bored is a blessing in disguise? Allowing your child to be bored will open up opportunities for them to explore activities they may have never tried before. So, if your child is bored and looking for a way to stretch those creative muscles, here are 19 fun things they can do when boredom strikes!
19 Fun Things for Children to Do When Boredom Strikes
Grab a Book or Write Their Own
Starting a new book can take your child into a world they never would have explored otherwise. Their imaginations can run wild in worlds of boxcars, forests, or frozen land. If your child is not yet reading, you can start a new chapter book with them. On the flip side, have your child write a book. Writing a book can help them stretch their imagination and create a world of their very own.
Go Outside
Going outside can feel boring to a child, but a world is waiting to be discovered just out their front door. From climbing a tree, going on a nature walk, following an animal trail, or finding a new path, there are many possibilities for your child outside. This will depend on where you live and the nature areas you have access to.
Build a Fort
Building a fort is a favorite pastime of many adults and children alike. Grab chairs, boxes, blankets, or any materials you have. Build your fort inside or take it outside with sticks, trees, branches, etc. The possibilities are endless. Just make sure that outside building materials stay outside and vice versa.
Write a Letter to a Loved One
Handwritten letters are less popular in the age of text messages and video chats, but who wouldn't be delighted to receive one in the mail? Your child can sit down and write a handwritten letter to their grandparents, cousins, or a pen pal. Writing a letter is also a great way to practice penmanship, spelling, and the mechanics of addressing and sending a letter.
Bake a Treat for the Neighbor
Does your child love to bake? When boredom strikes, it can be an excellent time to bake a treat for your neighbor or a loved one going through a difficult time. Here is a great list of ideas to get you started.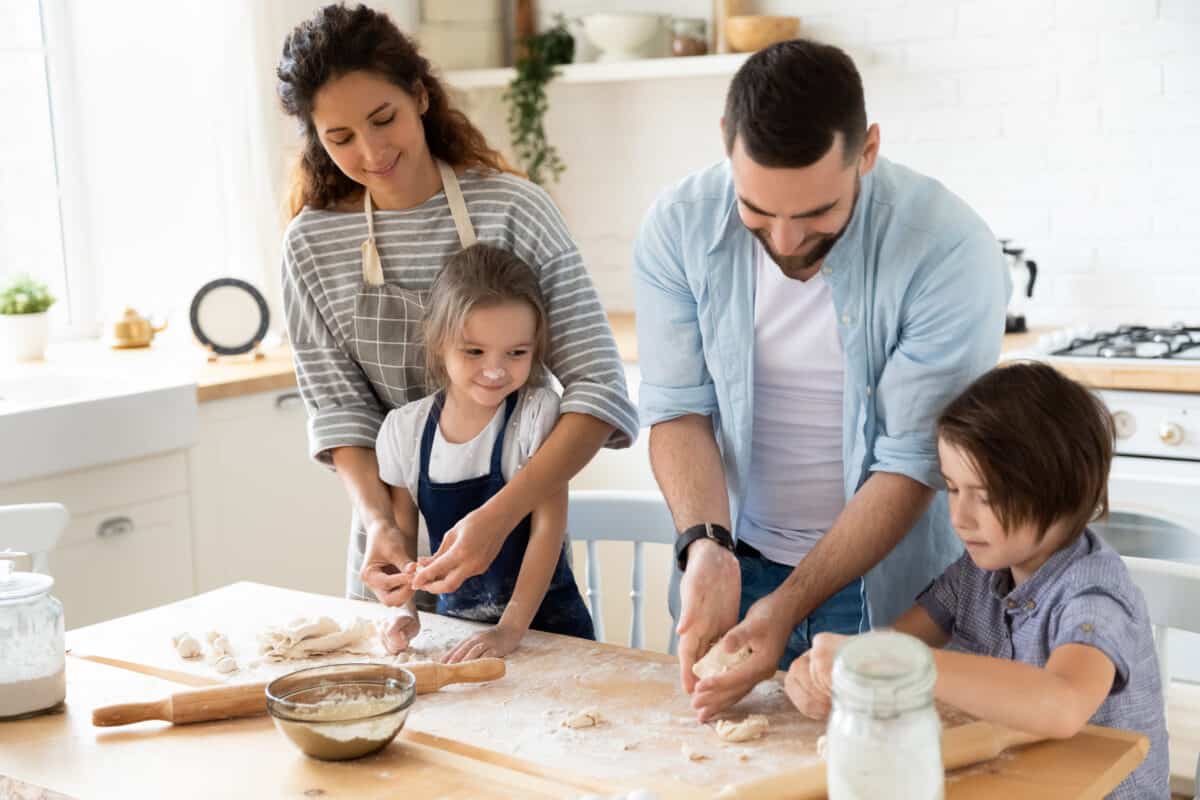 Make Kindness Stones for the Neighborhood
Have you ever heard of kindness stones? These are becoming increasingly popular to make. All you need are painting stones, or stones from outside, paint markers, and paint. First, paint your stones any way you choose. Then when dry, use your paint markers to write encouraging and kind words on all the stones, such as, "You are beautiful!" "Have faith." "Choose Joy." There are so many different possibilities when writing on your kindness stones. When you finish your kindness stones, leave them all over your neighborhood and town to spread joy.
Go on a Nature Walk and Create a Nature Journal
Have you ever started a nature journal? Going on a nature walk can bring you closer to nature. So grab any notebook and go for a walk in nature. The walk can take place in a local woods, a neighborhood, somewhere new, or somewhere you go often. Focus on one or two specific natural items in the area, a tree you have never noticed, or an animal that piqued your interest. Whatever it is, write about it in your nature journal. You can draw it, write about it, or record it any way you would like. A nature walk is a great way to get outside and explore the world around you.
Make a Flipbook
Flipbooks are so fun to make. All you need are index cards, a pencil, and a light of some sort. If you do not have a light pad, a window will work. Think about what you want to draw and start with the first card. After drawing something on the first card, place a second card over the top on a light source of some kind and trace, moving your drawing slightly on the second card. Continue doing this until you have created 20-30 cards of your drawing. Connect the pages. You now have your flip book!
Make Moon Sand
Sand is a fun sensory activity that toddlers and big kids love. It is made of flour and oil, allowing children to mold and crumble. Some parents like to add essential oil or food coloring to it. The best part about moon sand is that it is taste-safe. Mix 4 cups of all-purpose flour and 1/2 cup vegetable oil to make moon sand.
If you want to color the sand, add the food coloring of your choice to the vegetable oil first, then add it to the flour. This activity is great in a sensory bin. This activity is also great for little ones who are still developing their fine motor skills and creativity.
Create Puffy Sidewalk Chalk
Puffy sidewalk chalk is a great activity to do outside. Stir together one cup of flour and one cup of water until it is smooth. Add one tablespoon of dish soap. Then add 5-10 drops of food coloring/paint. After mixing well, add the puffy paint to squeezable containers or muffin tins with paint brushes. Have fun painting outside!
Have a Dance Party
Dance parties are fun for the whole family. Put on your favorite music and dance in your living room! Go a step further and coordinate a dance for the next family event or holiday.
Make a Stop-Action Video
Stop-action videos are fun for kids and adults. You can download many apps with step-by-step directions to teach your child how to create their stop-action video.
Create Their Own "I'm bored" Jar
An "I'm bored" jar is a great activity to stretch your child's creative muscles. Paint a mason jar however they would like. While the mason jar is drying, have your child write down fun activities for when boredom strikes. Fold all the activities and stick them in the jar. The next time your child is bored, they can choose from the jar and have a new activity to try.
Make Up a Game
Does your child love games? If they do, this is an excellent opportunity for them to make up their own game. It can be a physical game such as an obstacle course or a board game. After they create their game, play it with them!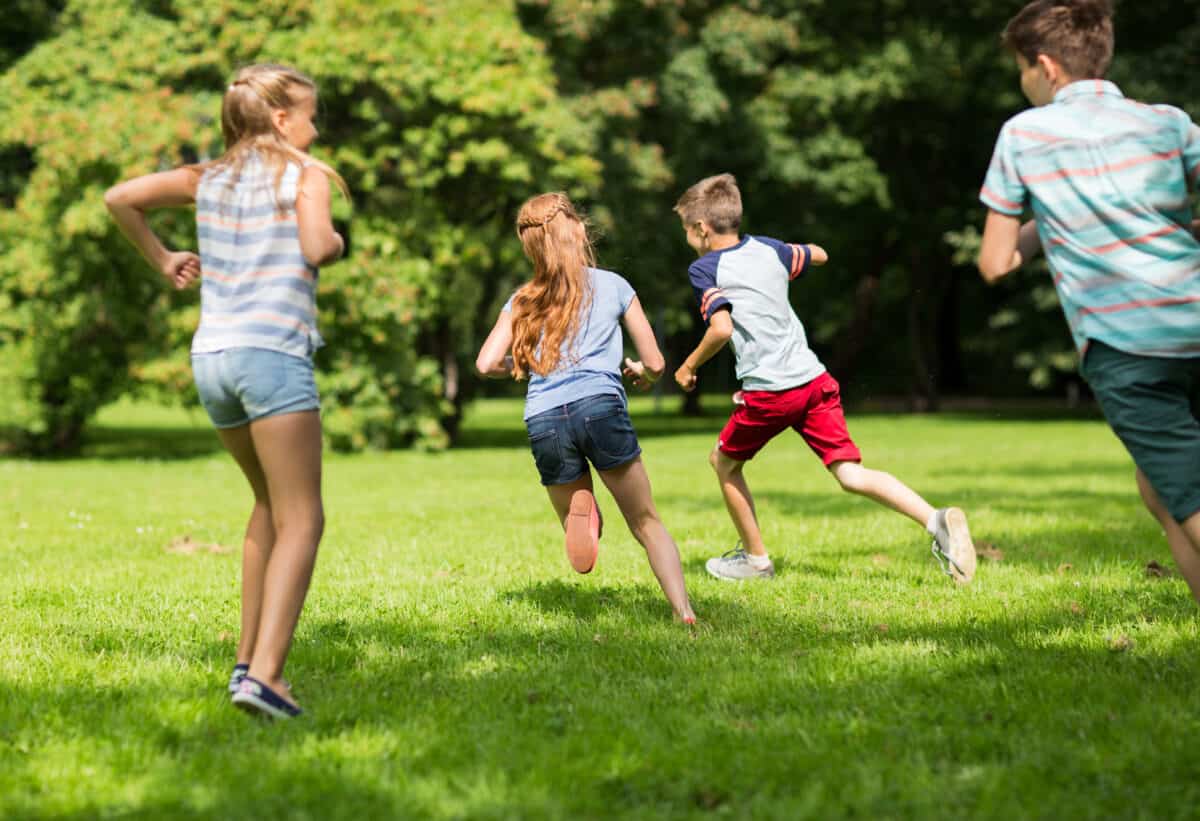 Play Animal Charades
Animal charades are a child's favorite. First, your child acts out an animal, and then you guess it. Take turns acting out your favorite animals. This activity can be paired with various learning opportunities and easy research projects on animals.
Make Nature Wind Chimes
Windchimes can be a fun craft to create. These wind chimes are made out of mason jar lids.
What you need:
Mason jar lid rings
clear contact paper
string
a stick
various crafting materials or natural materials to decorate your lids.
First, cut a circle out of the contact paper to fit inside the mason jar ring.
Then hole-punch the top of the contact paper.
Place the contact paper on the outside of the mason jar rings, the sticky side on the inside.
Decorate your lid with any crafting or natural material.
Feed a string inside the contact paper for all the mason jar lids.
Tie the strings to the stick, hanging the mason jars like a wind chime.
Tie a hanging string to the top of the stick, and hang it up outside.
Look Up a New Hobby to Learn
Boredom is a great chance to learn a new passion and unlock a hidden talent your child may not know they have. Explore a new hobby to try or study. A new hobby could be learning to play a new instrument, building something in the garage, or drawing something new. Honestly, there are so many hobbies to try to ward off boredom!
Learn to Bake or Cook Something New
Does your child love to bake or cook? Look up a new recipe to create together or, if your child is old enough, on their own. Learning a new recipe is a great way to practice those kitchen skills.
Make a Family Tree
Has your child explored your family tree? Sit down with them and create your family tree. Go as far back as your child wants to go. If they are young, keep it simple with grandparents or great-grandparents. Family trees are also a great opportunity to talk about their ancestors and lives.
In Conclusion
Boredom can be a great way for your child to find something new that they love. It can also lead to creating beautiful memories as a family. So the next time you hear your child exclaim, "I'm bored!" grab this list and try one of these fun activities to drive the boredom away.