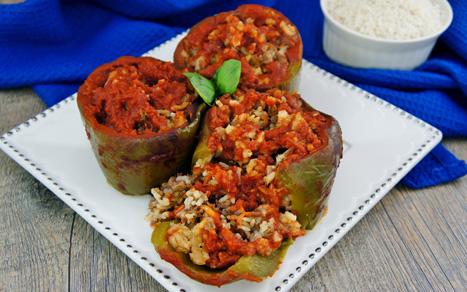 Crock Pot Stuffed Peppers
Ingredients:
6 large green bell peppers
1 pound lean ground beef
1 cup long grain white rice, uncooked
1 large onion, finely chopped
1 large carrot, shredded
1 teaspoon beef bouillon granules
1 teaspoon salt
1/2 teaspoon pepper
2 cans tomato sauce
Directions:
1. Cut the top off and remove seeds from green peppers. Wash and set aside.
2. Combine ground beef, uncooked rice, onion, carrot, bouillon, salt and pepper in a large mixing bowl.
3. Stuff each pepper about 2/3 full (rice will need room to swell up). Stand the peppers side-by-side in the slow cooker.
4. Pour the tomato sauce evenly over the peppers. Cook on low for 6 to 8 hours.