Are you looking for an easy dinner idea? Covering whatever you make in panko vs. breadcrumbs can give it the extra flavor you want. It can make your weeknight chicken, beef, pork, or vegetables taste extra crispy. However, between panko and breadcrumbs, which one is better?
The difference between panko and breadcrumbs comes down to consistency and crunchy taste. One is popular in Japan, while the other is popular in the United States. Panko and breadcrumbs also come from different kinds of breads. They are interchangeable sometimes, but it's essential to know what recipes they make to get the most flavor out of either.
This guide looks at what makes panko and breadcrumbs unique from each other. We look at the flavor and texture differences and the recipes for each. You'll ultimately better understand how to use each one and why they shouldn't be confused.
What Are Breadcrumbs?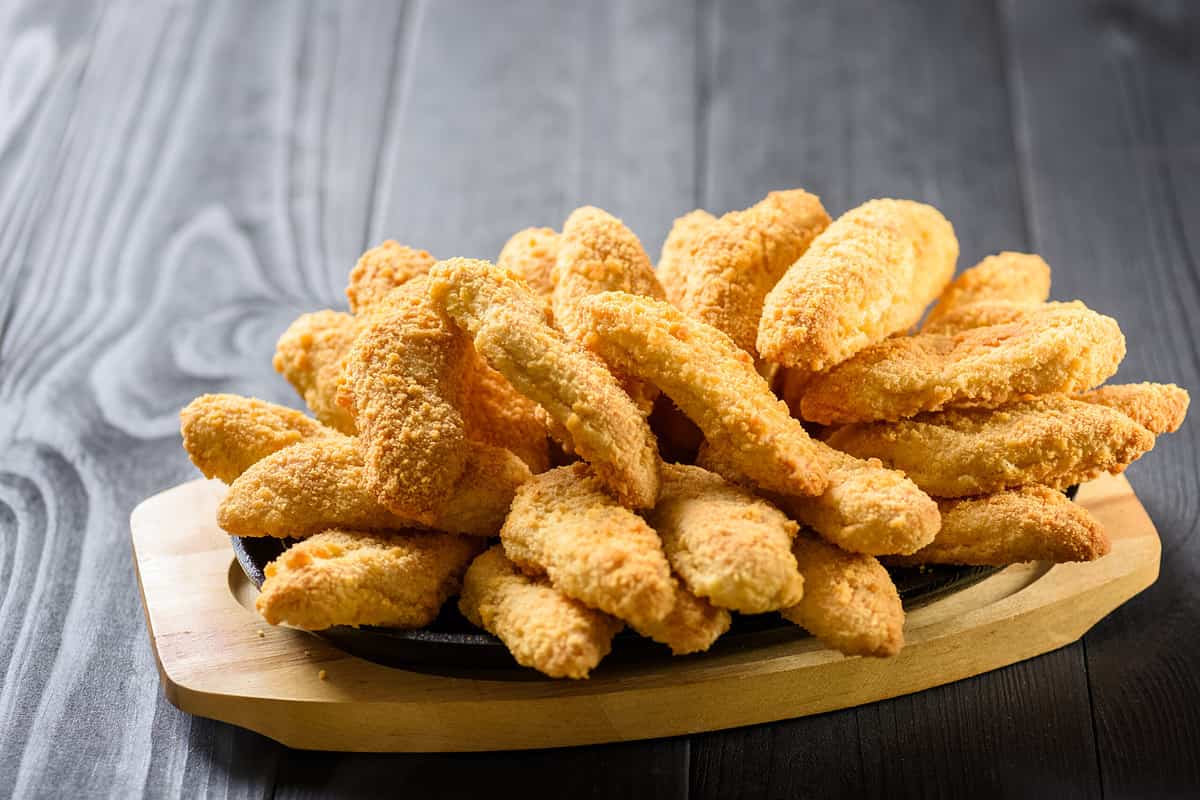 Breadcrumbs come from various white, sourdough, rye, or wheat breads. You can also make breadcrumbs yourself or buy them from your local store. When it comes to recipes, you'll find that breadcrumbs are most common when they are coated on meatballs, meatloaf, chicken, and macaroni. They are multipurpose in that you can sprinkle them on your food or cover them entirely.
When compared to panko, breadcrumbs generally absorb less oil. This is why they aren't as crunchy as panko. While still flavorful, breadcrumbs have more of a crispy taste to them than panko.
Are Breadcrumbs Unhealthy?
Breadcrumbs can be unhealthy, depending on where you get it. If you get it from the store, you'll likely find that breadcrumbs are made with corn syrup and loads of sodium. However, you can get a healthier version by choosing wheat breadcrumbs over white breadcrumbs.
Another way to make it healthier is to make the breadcrumbs yourself at home. You can avoid the corn syrup and high sodium altogether.
What Is Panko?
Panko originated in Japan. They are made of white bread and baked with an electric current. You'll find that panko is a staple of Asian cuisines.
One of the things that makes Panko unique and different from breadcrumbs is that it's crunchier. This is because it doesn't absorb as much oil. The texture of panko is often crunchy, similar to eating a cracker. This is why they are perfect for making fried foods.
Panko is often used for making fried chicken or vegetables. It gives the outer layer of the food a crunchy coating that gives it a wonderful crispy texture.
Is Panko Unhealthy?
Panko can be unhealthy, depending on how much you use it. There isn't much nutritional value in panko itself. The one health benefit is that it's made with gluten-free bread.
Since it's used for deep-frying, eating panko with fried foods in moderation is important. It can have an abundance of oil that negatively affects your overall health. To make it healthier, consider using a healthier oil and eating it with nutrient-packed foods like vegetables.
What Recipes Can You Make With Either Panko or Breadcrumbs?
There are various recipes you can cook with either panko or breadcrumbs. Choosing one over the other is about which one you like more with certain foods. Looking at the most popular recipes can give you a better idea of using panko or breadcrumbs to get the most flavor from your food.
The important thing to remember is that panko is better with fried foods, while breadcrumbs are great for salads and casseroles.
Here's a list of the most popular recipes that use panko.
Tonkatsu
Chicken Kiev
Panko Crusted Mashed Potato Cakes
Pumpkin Lobster Mac and Cheese
Shrimp Cakes
Here's a list of the most popular recipes using breadcrumbs.
Chopped Kale Salad With Toasted Breadcrumbs
Green Beans With Bacon Breadcrumbs
Skillet Mac and Cheese with Crispy Breadcrumbs
Extra Crispy Tuna Patties
Sheet Pan Broccoli- and- Chicken Casserole
Baked Zucchini Fries
These recipes are a starting point for using panko or breadcrumbs. They can inspire more ideas if you want to make something with either of them.
Should You Cook With Panko or Breadcrumbs?
Cooking with panko or breadcrumbs is about your personal preference. Figuring out what you like to cook with is whether you want the crispiness and crunchiness from panko more than the lighter crunch from breadcrumbs. It also depends on what recipe you need them for. The good news is that they are interchangeable.
Panko and breadcrumbs add so much texture to your food, especially if you're frying chicken or vegetables. Trying either one of them is sure to make your meal more delicious.
Print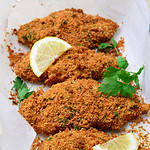 Panko-Crusted Buttermilk Chicken
---
Author:

Total Time:

45 minutes
4

boneless, skinless chicken breast halves (about

5 ounces

each)

1 cup

buttermilk

2 tablespoons

dry ranch dip mix

1 cup

panko (Japanese bread crumbs)

1 cup

walnut pieces
Salt and freshly ground black pepper for taste
---
Instructions
Preheat oven to 375°F.
Coat a baking sheet with cooking spray.
Place the chicken in a large freezer bag or between 2 pieces of plastic wrap and pound to a 1½-inch thickness.
Whisk together the buttermilk and dip mix in a shallow dish.
Add the chicken and turn to coat.
Combine the panko and walnuts in a food processor and process until fine.
Transfer the panko mixture to a shallow dish.
Remove the chicken from the buttermilk mixture and shake off the excess buttermilk.
Transfer the chicken to the panko mixture and turn to coat both sides.
Transfer the chicken to the prepared baking sheet and bake for 25 to 30 minutes, until the chicken is cooked through and the crust is crisp and golden.
Season the chicken with salt and freshly ground black pepper before serving.
Prep Time:

15 minutes

Cook Time:

30 minutes

Category:

Main Course

Method:

Baking

Cuisine:

American
The image featured at the top of this post is ©rlat/Shutterstock.com.