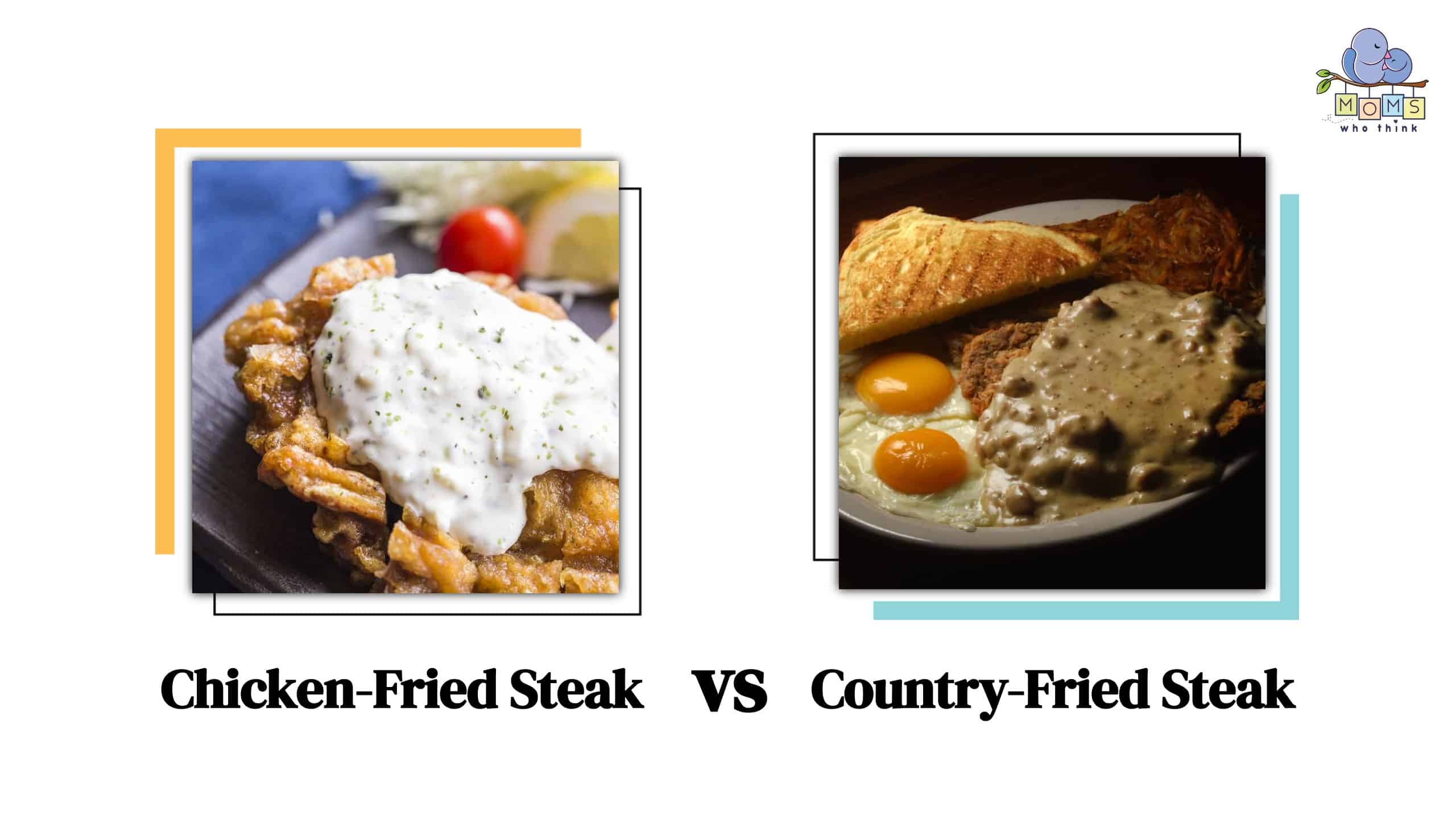 We all know that the South is famous for its delicious cuisine. And even though we are a nation of many regional cuisines, there's nothing quite like Southern food. While both country-fried steak and chicken-fried steak are delicious fried pieces of beef, there are enough differences in the recipe and cooking method to make each a unique dish. In fact, Southern food has a distinct flavor and cultural identity that sets it apart from any other cuisine in the world.
If you're a foodie, you probably love a good steak. If you love a good steak, then you're probably familiar with country-fried steak and chicken-fried steak. However, do you know how to tell them apart?
Differences Between Country Fried Steak and Chicken-Fried Steak
The most important difference between chicken and country-friend steaks is how the gravy on each is prepared. Country-fried steak has a brown gravy made from beef both and onions while chicken-fried steak has a white gravy that's creamy and made with milk. Other differences include the recipe. While country-fried steak is coated with flour before frying in a pan, chicken-fried steak is dipped in eggs, breadcrumbs, and flour.
A final difference that's common is the steak used. You can make both dishes with cube steak, but you can also make chicken fried steak with round steak, a cube steak that hasn't gone through the tenderizing process.
What Is Country-Fried Steak?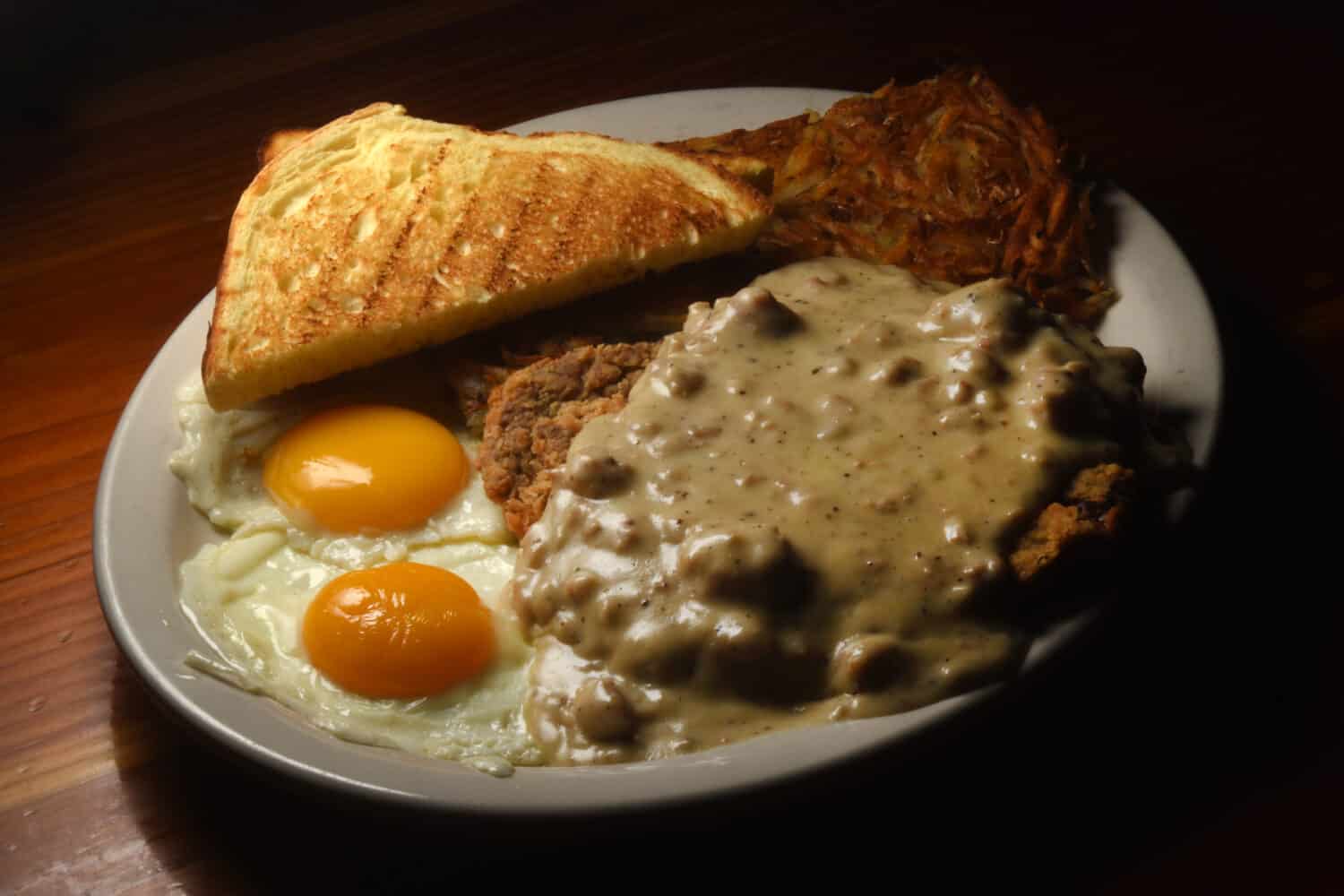 Country fried steak, also known as smothered steak, gained popularity in the Southern US in the middle of the 19th century when German immigrants used breaded dishes like wiener schnitzel.
To prepare country-fried steak, dip and coat the steak in seasoned flour, and fry it on both sides on medium-high heat on a cast-iron skillet until it becomes crispy. After frying the steak, remove it from the pan and use the pan drippings to make a brown gravy.
Next, add the steaks back into the pan and cover it, simmering everything together. This step allows the outer coating of the steaks to absorb the delicious gravy flavor. After simmering, serve the chicken fried steak and gravy together.
Many mouthwatering side dishes are popular to serve with country-fried steak. These include:
Green beans
Sweet potato
Cornbread
Fried green tomatoes
Fried okra
Potato salad
Biscuits
French fries
Coleslaw
Baked beans
Macaroni salad
Hush puppies
Creamed corn
What Is Chicken-Fried Steak?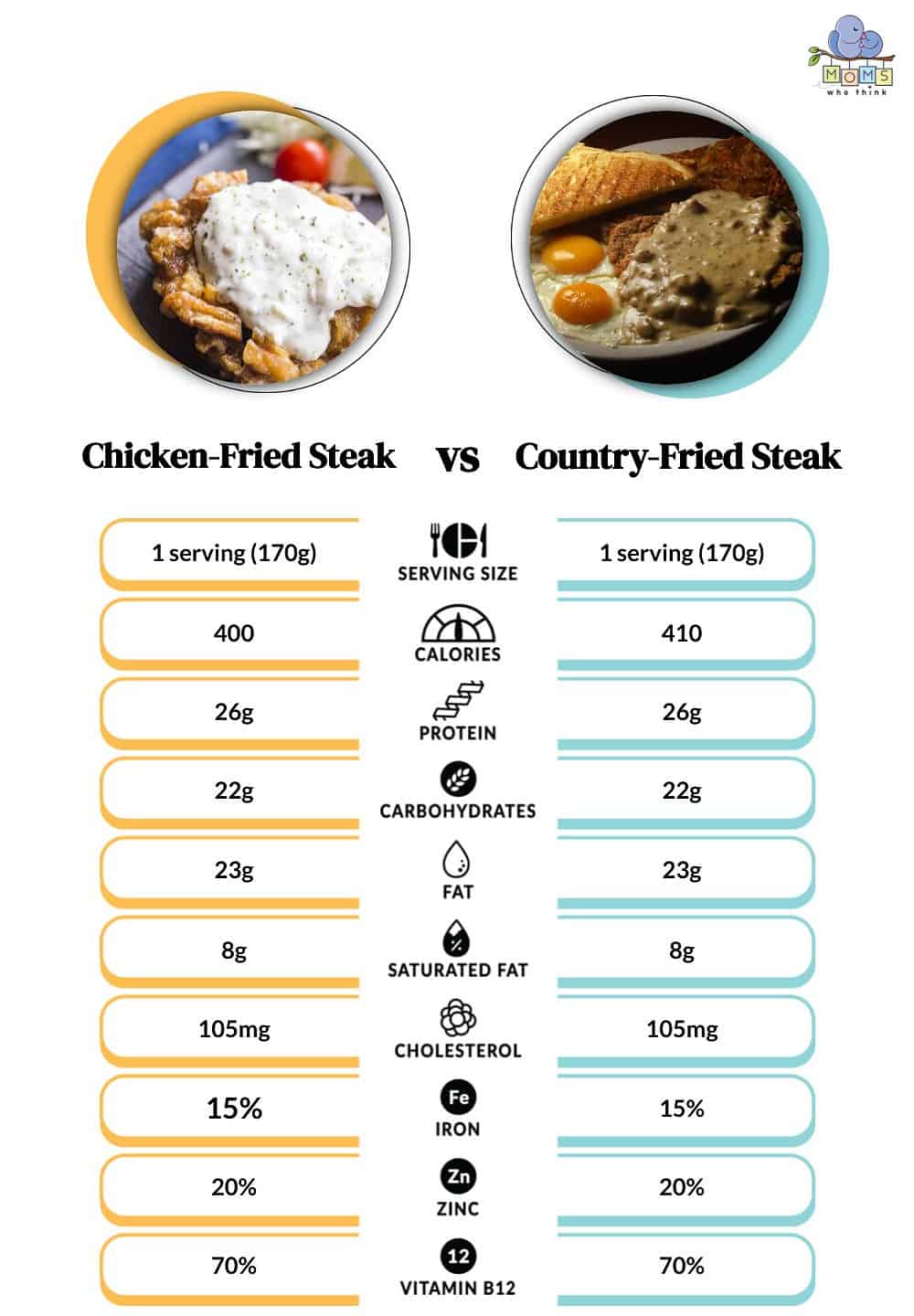 Why is it called chicken-fried steak? Well, the steak is named as such because one cooks it in the same way as traditional boneless fried chicken.
Chicken-fried steak is a comfort dish that will make you think of home! This dish is popular in the mid-west, such as in Oklahoma and Texas. After dipping round steak or tenderized cube steak in an egg batter, coating it in seasoned flour, and frying it in a pan until the outer layer becomes crispy golden brown, the process of making this steak is similar to how people traditionally fry chicken. As a result, it has become a staple of Southern cuisine.
Typically, people eat chicken-fried steak by spooning a peppery, white creamy gravy over the steak before serving or on the side. By adding the gravy before serving the meal, it prevents the crispy outer crust from getting soggy.
If you want to add more saltiness and get creative with your chicken-fried steak recipe, add crushed saltine crackers to your flour mixture for a crunchy, tasty effect.
Chicken fried steak goes well with popular side dishes like:
Corn on the cob
Corn pudding
Green beans
Mashed potatoes
Mac and cheese
Roasted carrots
Hash browns
Collard greens
Creamed spinach
Garlic bread
Three-bean salad
Garnishes for Your Chicken-Fried Steak or Country-Fried Steak
If you're considering making country-fried steak or chicken-fried steak, you may wonder which garnishes are best served with each recipe. You can customize the garnishes of these two dishes according to your tastes and preferences, making it a wonderful feature of both. However, if you need some ideas, you can garnish either dish with the following:
Jalapenos
Fresh-cracked black pepper
Fresh herbs, such as chives, dill, or parsley
Pickled onions
Tabasco sauce or any other spicy sauce of your choice
And, if you're making either recipe, know there is no such thing as too much gravy! Set aside extra gravy when serving your dish so your family and guests can help themselves with more if they want to be adventurous and drench their steaks.
Final Thoughts
Country fried steak is a beloved comfort food in the South. This Southern cuisine staple passed down for generations.
However, this isn't just any old country food. This is one of those meals that remind you of home or what home should be. It's warm, inviting, delicious, filling, and just plain good.