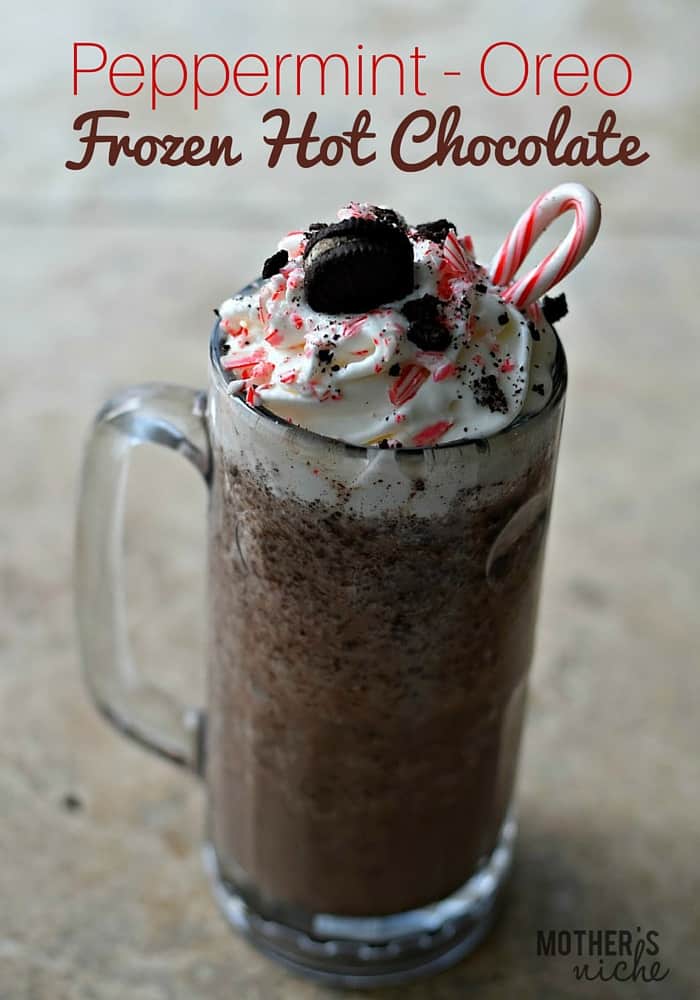 One of my favorite things about this Christmas season and time of year is peppermint frozen treats! Ice cream, shakes, whatever it may be…I love the texture of crunchy candy cane! Today I got together with my sisters to celebrate my little sister's birthday and we decided to come home after going to lunch and make some frozen hot chocolate (with peppermint..of course) 🙂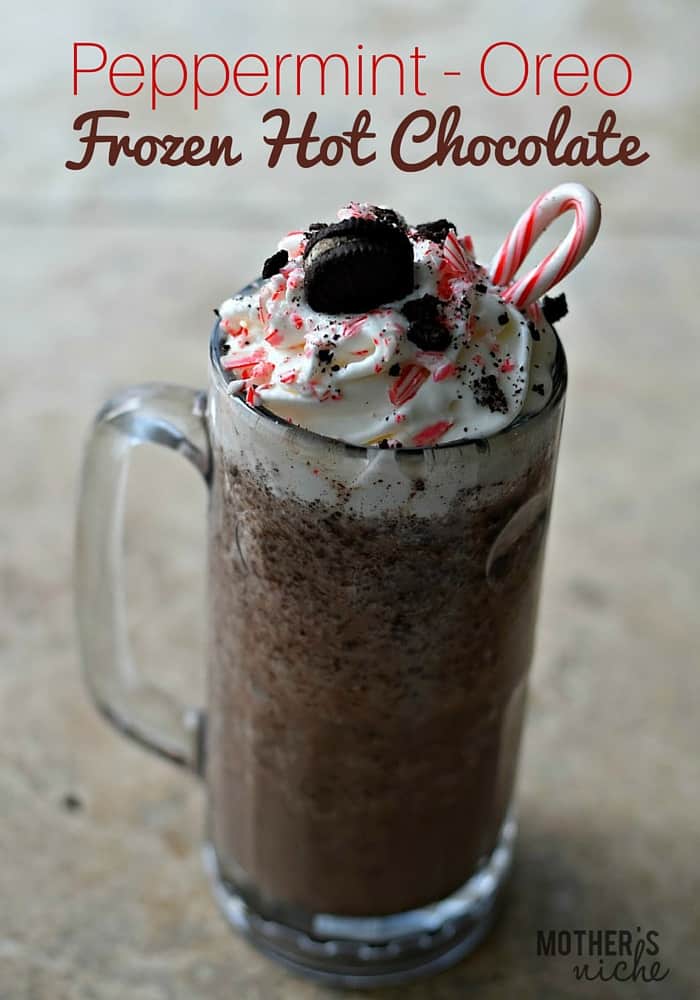 The best part of the whole deal is that International Delight has both Milk and Dark Chocolate that you can buy in the carton all ready to go! We went with milk chocolate, but instead of "heat and drink" like the product suggests, we created a delightful frozen hot chocolate!
Peppermint Oreo Frozen Hot Chocolate
Ingredients:
2 Cups International Delight Hot Chocolate (Milk or Dark)
1 Cup Ice
1 tsp Vanilla
1 Cup Crushed Oreos
1/2 cup Crushed candy cane
Whipped Cream
Directions
The best part about this recipe is that you can switch it up however you like. If you don't have the ingredients listed, you can switch things up a bit. For instance, I added a little heavy whipping cream because I felt like it. And if you don't like peppermint, you could really just do hot chocolate, ice and whipped cream. I would add some chocolate syrup (or heavy cream) though if you aren't doing the Oreos, because the ice can water things down a little bit. I blend my hot chocolate and ice first, and then pulse in the candy cane and Oreos (because I like little chunks). If you are extra patient you can even throw it in the freezer for 15-20 minutes for an extra frothy texture!
Next time I make this, I'm going to try peppermint ice cream and make a hot chocolate float! I'm salivating just thinking about it.
Want a chance at winning a holiday brunch with family or friends? Visit InternationalDelight.com and share how International Delight helps you capture the spirit of the season!
This is a sponsored conversation written by me on behalf of International Delight. The opinions and text are all mine.