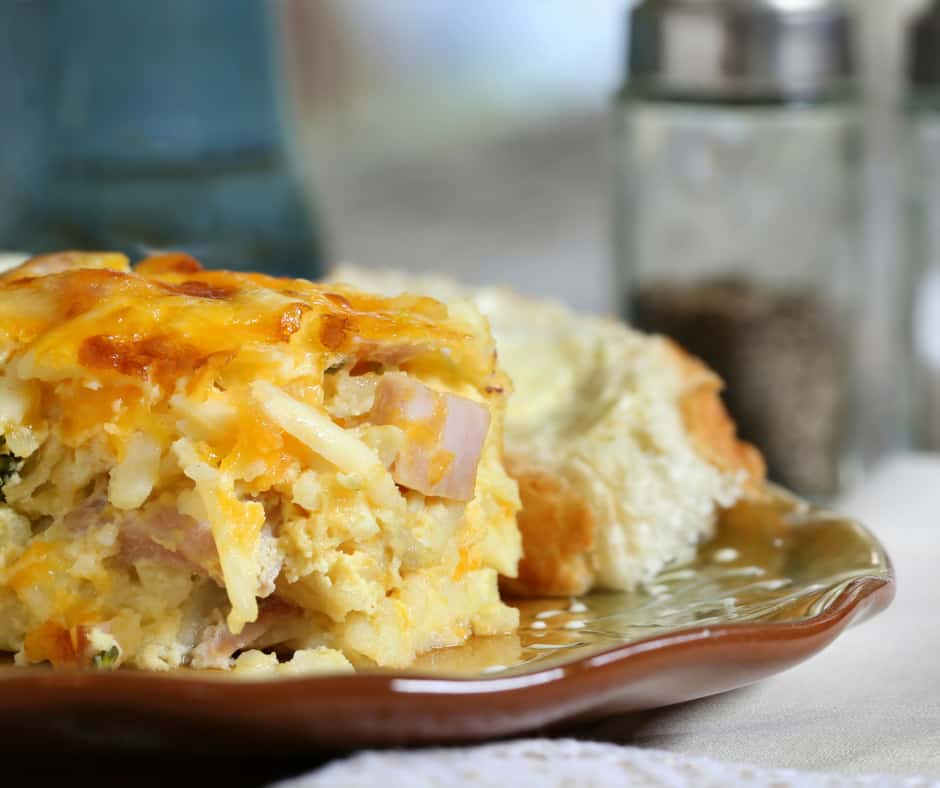 Let's Get Ready for Baby!
Sign up for our monthly pregnancy email series, and you'll get regular updates on your baby's development, helpful timelines to get ready for their arrival, must-have baby needs and so much more! PLUS, you'll get instant access to the MomsWhoThink "Ultimate Guide to Baby Naming in 2022."
CLICK HERE
to get started!
This sausage hashbrown breakfast casserole is one of our family favorites for a last-minute dinner idea, but of course it's great for breakfast too! I got it from my fabulously talented mother-in-law and very time I make it someone asks for the recipe. And we call it a sausage hashbrown breakfast casserole because sausage is what I turn to most often, but it can also be made with bacon and ham or even just veggies!
When I am making it for someone else I will usually do a combo of meats to make it more fancy (and have even done all three: sausage, ham and bacon). Mmmm….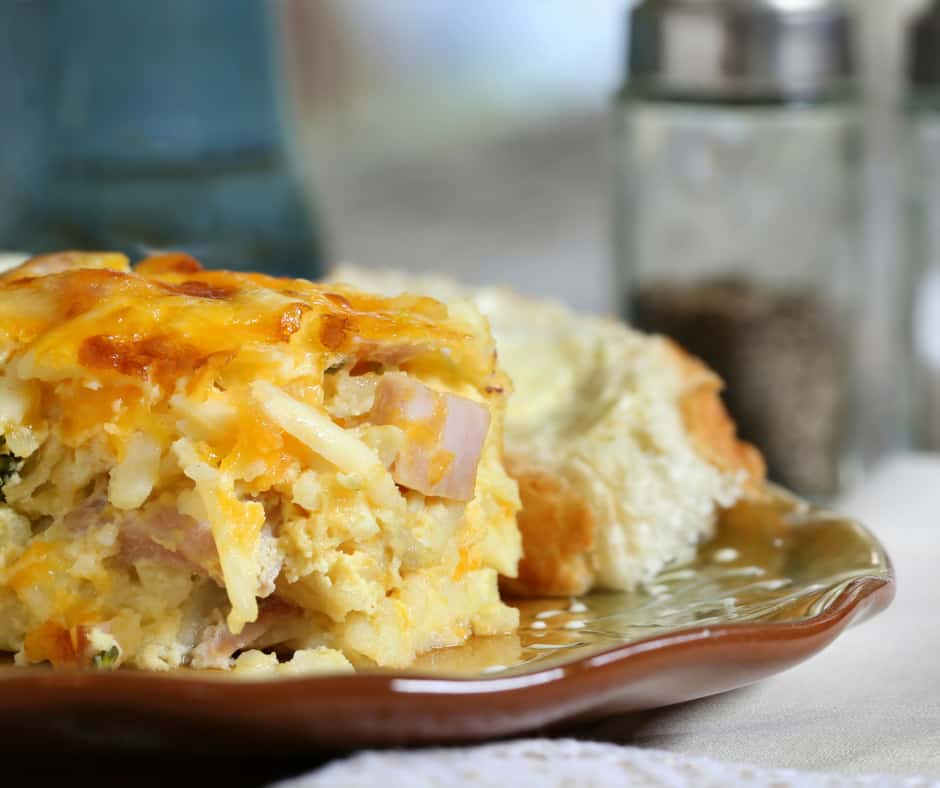 What I love most about this recipe is that it's an easy one to turn to when I haven't been shopping and I need an easy dinner.
You can keep hashbrowns and meet in your freezer, and then as long as you have eggs, cheese and milk in your fridge, you can pretty much make this breakfast casserole any night (or morning) of the week
Sausage Hashbrown Breakfast Casserole 
Keep in mind this recipe calls for green onions and green pepper, but if you don't have it on hand you can easily just make it without, or use a regular onion, or throw in tomatoes, whatever your family likes! I just go with the flow of what I have in my fridge.
Sausage Hashbrown Breakfast Casserole Ingredients
8-10 eggs, beaten
1 1/2 cups cooked Sausage, chopped ham, or bacon
2 cups Cheddar Cheese, shredded
1 1/2 cups milk or 1 can evaporated milk
1 t salt
green onions and green pepper (sauté in butter)
24-30 oz. hashbrowns (defrost)
Sausage Hashbrown Breakfast Casserole Directions
Make a hashbrown crust by melting butter over defrosted hashbrowns and then bake in 9×13 pan, uncovered for 45 min- 1 hour at 350 degrees. Cover and cool in the refrigerator.
When you are ready to bake your casserole, mix your ingredients together and pour over hashbrown crust. Bake, uncovered at 350 degrees for 1 hour.
***If you do not have time to cook the hashbrown crust for the full amount of time, or if you don't have time to let it cool, I have skipped those steps and it still turns out.
Hope You Enjoyed Our Sausage Hashbrown Breakfast Casserole Recipe!
Want an easy breakfast or snack idea? Try our granola bar bites! They are great for busy school mornings, or after school snacks and they freeze wonderfully!