Scottish Baby Girl Names
From the gentle rolling Scottish hills steeped in tradition, come beautiful names for lasses from Scotland. For baby girl names with strength, character, and beauty; these are the most popular girls names in Scotland according to The General Register Office for Scotland. They're perfect for parents who want to give their little girl a name with cultural heritage.
Abbie
Abigail
Aimee
Alexandra
Alexis
Alice
Alyssa
Amber
Amelia
Amelie
Amy
Anna
Aria
Ava
Ayla
Bella
Beth
Bethany
Brooke
Caitlin
Cara
Carly
Charlotte
Chloe
Daisy
Darcy
Eilidh
Elise
Elizabeth
Ella
Ellie
Emilia
Emily
Emma
Erin
Esme
Eva
Eve
Evie
Faith
Freya
Georgia
Grace
Gracie
Hannah
Harper
Heidi
Hollie
Holly
Imogen
Iona
Isabella
Isla
Ivy
Jessica
Julia
Kara
Katie
Kayla
Keira
Lacey
Lara
Lauren
Layla
Leah
Lexi
Lexie
Lilly
Lily
Lois
Lola
Lucie
Lucy
Madison
Maisie
Maria
Maya
Megan
Mia
Mia
Millie
Mirren
Mollie
Molly
Mya
Niamh
Nicole
Olivia
Orla
Paige
Phoebe
Poppy
Rachel
Rebecca
Robyn
Rose
Rosie
Ruby
Sarah
Scarlett
Sienna
Skye
Sofia
Sophia
Sophie
Summer
Taylor
Willow
Zara
Zoe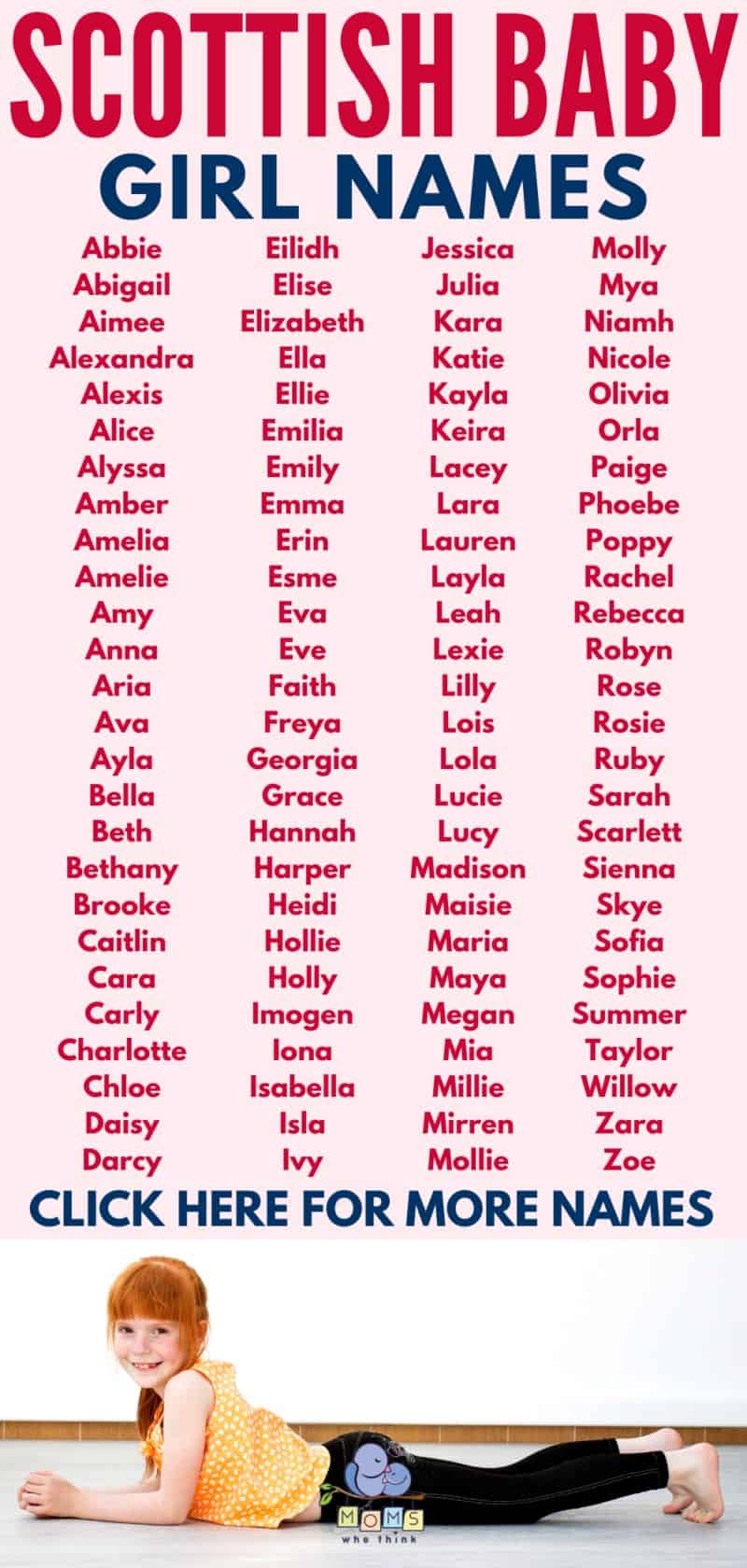 The image featured at the top of this post is ©iStock.com/realitybytes.