British Baby Girl Names
This list includes the most popular baby girls names from Britain, according to the Office for National Statistics. For a lovely change of pace, British names are perfect especially if you have ancestors from Britain. A cultural name is the perfect way to honor your family roots.
Abigail
Aisha
Alice
Amber
Amelia
Amelie
Amy
Anna
Annabelle
Ava
Beatrice
Bella
Bethany
Brooke
Caitlin
Charlotte
Chloe
Daisy
Darcey
Darcy
Eleanor
Eliza
Elizabeth
Ella
Ellie
Elsie
Emilia
Emily
Emma
Erin
Esme
Eva
Evelyn
Evie
Faith
Florence
Francesca
Freya
Georgia
Grace
Gracie
Hannah
Harriet
Heidi
Hollie
Holly
Imogen
Isabel
Isabella
Isabelle
Isla
Isobel
Ivy
Jasmine
Jessica
Julia
Katie
Keira
Lacey
Layla
Leah
Lexi
Lilly
Lily
Lola
Lucy
Lydia
Maddison
Madison
Maisie
Maria
Martha
Maryam
Matilda
Maya
Megan
Mia
Millie
Mollie
Molly
Niamh
Olivia
Paige
Phoebe
Poppy
Rose
Rosie
Ruby
Sara
Sarah
Scarlett
Sienna
Skye
Sofia
Sophia
Sophie
Summer
Tilly
Victoria
Violet
Willow
Zara
Zoe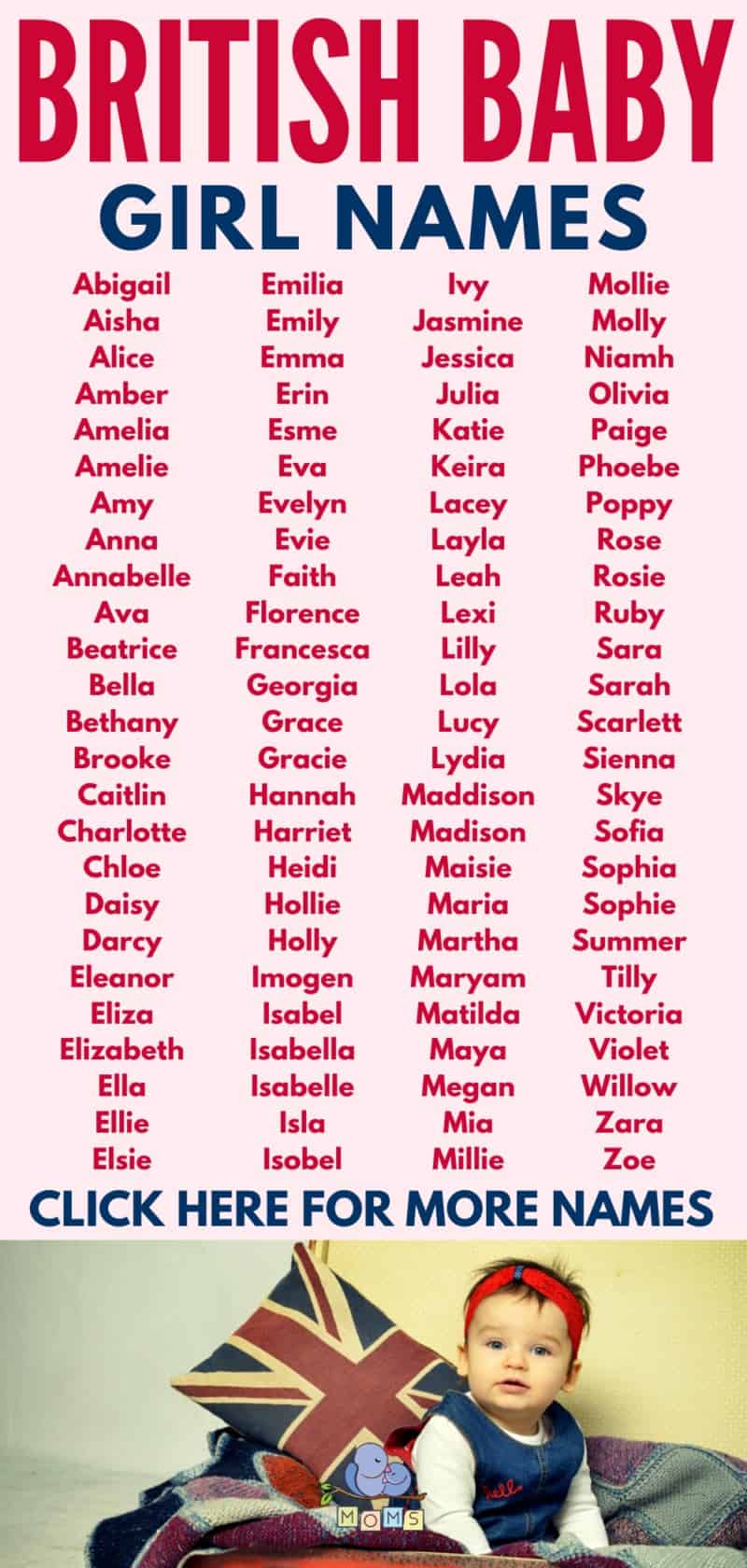 The image featured at the top of this post is ©iStock.com/jfairone.