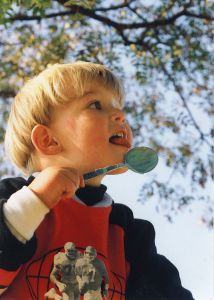 Is Chivalry Dead?  The Death of Good Manners
Let's Get Ready for Baby!
Sign up for our monthly pregnancy email series, and you'll get regular updates on your baby's development, helpful timelines to get ready for their arrival, must-have baby needs and so much more! PLUS, you'll get instant access to the MomsWhoThink "Ultimate Guide to Baby Naming in 2022."
CLICK HERE
to get started!
The concept of chivalry as it applies to the treatment and respect of women has taken a beating with feminism. Of course the underlying practices of chivalry, opening doors for women, helping them with packages, offering them a seat when they need it are solid signs of social respect. Unfortunately, they have also become gendered signs.
That is what has lead to the so-called death of chivalry in the modern age. Women feel it incumbent upon them to reject something that comes with the social and philosophical strings of chivalrous acts and men feel that their efforts to be respectful are not, in fact, being respected. When it comes to teaching your child manners, it is best to stay away from the concept of chivalry entirely and instead focus on teaching lessons of respect and good behavior.
Opening the Door—Its Not Just for Girls Any More
No matter whether your child is a girl or a boy, you should be teaching them to be respectful and empathetic to the needs of the people around them. Go ahead and teach both your daughters and your sons to do things like open or hold doors for other people, regardless of gender. Good manners have never hurt anyone after all. If you single out the boys with rules of conduct that do not apply to the girls (and vice versa) you are not doing either group any favors.
Instead you are reinforcing the idea that they are different and sending unintentional and potentially dangerous messages to them. Girls may learn to feel entitled to respect that they have done nothing to earn, while boys may feel that their chivalric gestures entitle them to things that they haven't earned either. This is why it is better to eschew the system entirely and focus on teaching your children manners.
It isn't "Is Chivalry Dead?" It's "Are Manners Dead?"
Both boys and girls may open and hold doors for anyone who appears to need that service. In fact, your children may get a charge out of being big enough to help by opening and holding the door whenever they can. People are sure to thank and compliment them for it and they have all the fun of knowing they are big enough to hold a heavy door back. Teach them to offer their seats to anyone who looks like they might need them more because they are younger, older, in poor health, just plain tired, or heavily burdened.
As they grow older and can handle it, teach your children to relieve others of their burdens and assist them in carrying them. All of these lessons will help your child to learn to act as if the comfort of others is important to them. By teaching your children that, you are teaching them to exercise kindness, empathy, and respect for other human beings. It's a rude world out there, and these qualities are never wasted whether they are exhibited by men or women, girls or boys.