McDonald's fast food chain has existed in the United States since the 1950s. In all those years, it has never been a place you go if you're looking for something healthy to eat. The most unhealthy items at McDonald's feature hot cakes, burgers, and milkshakes. All with a very high calorie, fat, and sugar count. In spite of its offerings, no one can deny that McDonald's is tasty, affordable, and downright classic. So, it's continued to be popular. However, there are some healthier options on the McDonald's menu, you just need to know what to look for. Keep on reading as we delve into the more nutritional options that are available on the menu at the ever-thriving McDonald's fast food empire.
In this post, you'll learn about the history of this fast-food chain. We'll talk about how the menu has evolved over the years. You'll also get a better idea about the unhealthiest options on the current menu. By the end of this, you'll know exactly what to avoid. You'll also be well-versed as to what is considered "healthy" on the McDonald's menu. On your next trip to this classic food chain, you will be well-equipped to make the healthiest decision. Now, let's learn more about those iconic golden arches.
The History of McDonald's Fast Food Chain
Before we get into the menu options, let's learn a bit about how McDonald's came to be. From humble beginnings, the current reach of this fast-food empire is truly something to behold.
McDonald's was started by Dick and Mac McDonald. The brothers hailed from New England but moved to California. They were off to seek their fortunes in the burger business after a failed stint in the movie industry. They opened a restaurant in the late 1940s with a walk-up window and hamburgers for only 15 cents. The service was remarkably fast and was coined the "Speedee Service System." This thriving system led to the opening of more stores around the state of California.
Their San Bernadino location was the first menu to also feature shakes and french fries. In 1954, entrepreneur and salesman Ray Kroc visited a local McDonald's and had a vision for its future. He became their official franchise agent in 1955. The first McDonald's outside of California opened in April of that year. By 1967, Krock had franchised McDonald's into Canada, and Puerto Rico (via McDonald's). As of 2022, there are over forty thousand McDonald's worldwide.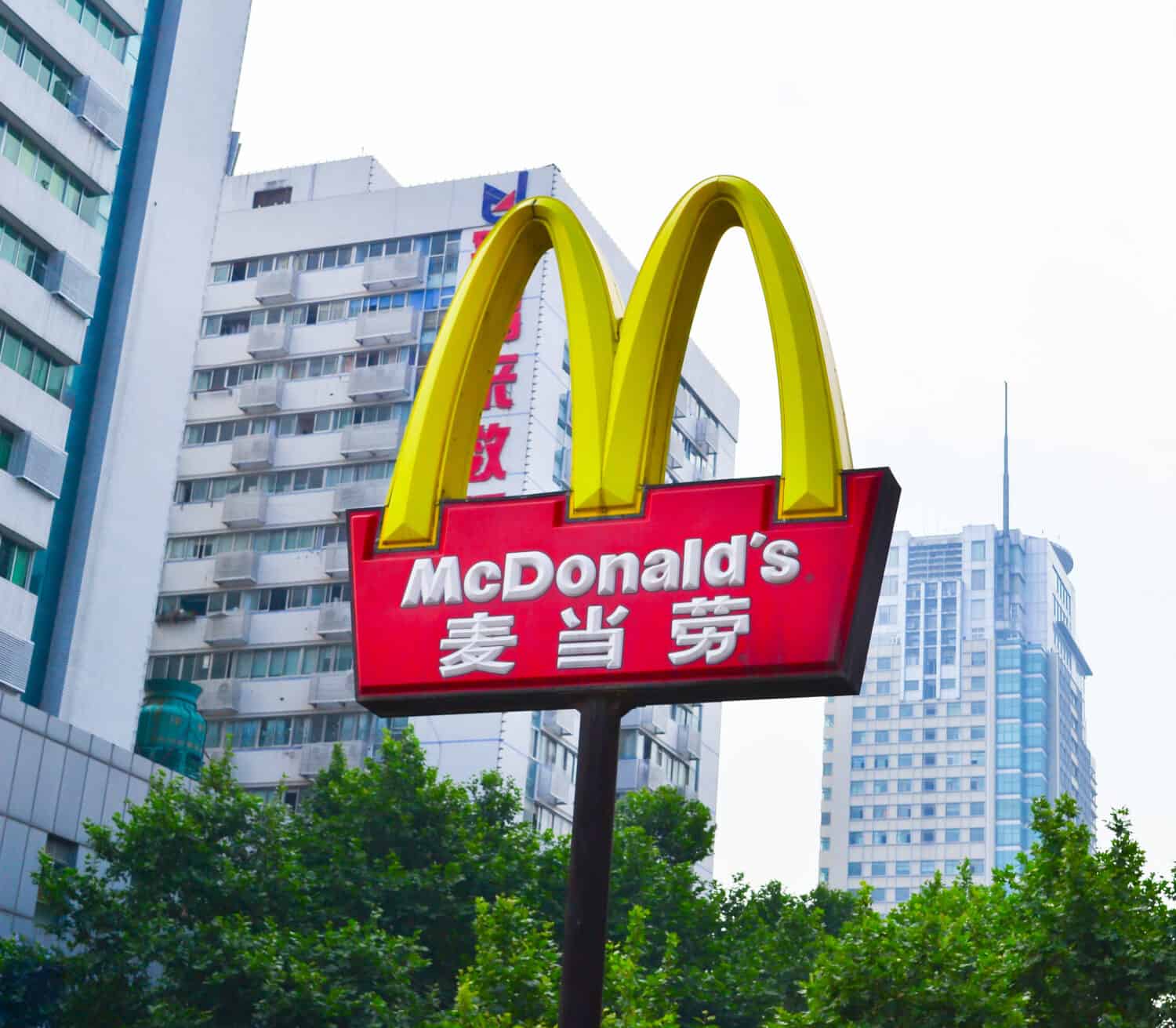 The First Menu Options
The San Bernadino location was the first location to include items like french fries and milkshakes alongside 15-cent hamburgers. Burger prices have definitely gone up with inflation! What did the menu used to look like in terms of healthy options?
According to Fox News, the original McDonald's menu featured the classic cheeseburger/hamburger options. They also served french fries, soft drinks, milkshakes, and an apple pie dessert. Let it be known that the recipes of the 1950s aren't known for their emphasis on health. Still, there likely weren't as many processed ingredients in the burgers, milkshakes, or desserts back then. A hamburger might have around 250 calories, while fries were around 100. The apple pie might've clocked in around 250. The milkshakes were the unhealthiest option with lots of fat and a caloric content of around 530. How do these compare to the modern menu?
The Current McDonald's Menu: Unhealthiest Options Edition
For all these menu items, keep in mind that the American Heart Association recommends a daily cap of 1,500 milligrams of sodium for grown adults. Anything that's "doubled" on the menu, you can count on having a high-calorie count. Like a double quarter pounder, or a double cheeseburger.
Starting off with a milkshake, compared to the original, the new McDonald's milkshakes can contain almost twice as many calories. A 16-ounce McFlurry with M&Ms comes in at a whopping 930 calories. A large chocolate shake is 850 calories (via Insider). What are the most unhealthy items at McDonald's?
Menu Breakdown
The number one, across-the-board, unhealthiest item to order is the Big Breakfast With Hotcakes. This meal has 1,350 calories to its name. It also has 65 grams of fat, 48 milligrams of sugar, and 2,100 milligrams of sodium.
Next up we have the Double Bacon Smokehouse Burger. This meal is made up of two beef patties, bacon, cheddar, fried onions, and bacon onion sauce. The whole thing contains 1,130 calories, 1,920 milligrams of sodium, and 67 grams of fat.
For another fat-heavy meal, enter the Bacon Smokehouse Buttermilk Crispy Chicken Sandwich. This is a buttermilk-breaded fried chicken with the same ingredients as the burger above. It has 920 calories, 45 grams of fat, and 1,980 grams of sodium.
Chicken McNuggets clock in at 890 calories, with 53 grams of fat, and 1,680 mg of sodium. They equal around four servings of french fries.
A Cheeseburger Happy Meal contains a classic cheeseburger, fries, and a soda. It contains around 850 calories, not including the sugar and calories from the soda.
The Six-Piece Buttermilk Chicken Tenders may seem harmless but the fact that they are fried impacts their overall health profile. Not to mention they actually pack a punch of 2,040 milligrams of sodium. This is higher than the bacon-wrapped Smokehouse burger! This is by far one of the most unhealthy items at McDonald's.
And for one more example, the Big Breakfast which features scrambled eggs, hashbrowns, a sausage patty, and a biscuit. It has 750 calories, 1,490 milligrams of sodium, and 49 grams of fat.
The list could absolutely go on, but the main takeaway is that the modern menu features a lot of items with a high-calorie count and significant fat content. All of most unhealthy items at McDonald's are well over the recommended sodium levels for grown adults.
The Current McDonald's Menu: Healthiest Options Edition
Moving onto the healthier options, because McDonald's has increased its options in terms of vegetarian, keto, and other restriction-friendly options. They also have some breakfast foods that are actually healthy, compared to everything else that is (via Shape).
Menu Breakdown
Breakfast Options
There's fruit and maple oatmeal, which can be made even healthier if you forgo the brown sugar and raisin topping options.
The sausage burrito contains scrambled eggs, pork sausage, vegetables, and scrambled eggs. It provides protein and a good dose of vitamins and minerals. However, like other unhealthier menu items, it does have a high level of sodium, which is good to keep in mind before ordering (via Healthline).
The egg biscuit is a good source of protein (11 grams) and iron. It is also vegetarian.
McDonald's does sell items like apple slices and a carton of 1 percent low-fat milk. In terms of calorie count and protein/fiber, these are great sides.
Meal Options
A plain hamburger is actually only 250 calories and has 12 grams of protein. Just avoid the added cheese, and maybe trade out fries for a healthier side option.
The filet-o-fish is a fried option, but it also contains omega-3 fatty acids, 2 grams of fiber, and 16 grams of protein. This meal clocks in at about 390 calories, and only 580 milligrams of sodium which is well within the American Heart Association's recommended cap of 1,500 milligrams per day (via Health.com).
For a keto-friendly option, try the Quarter Pounder with Cheese Deluxe without any sauces. This is a high-protein option, but it still contains a lot of sodium, saturated, and trans fats, so it should not be a staple of anyone's keto diet.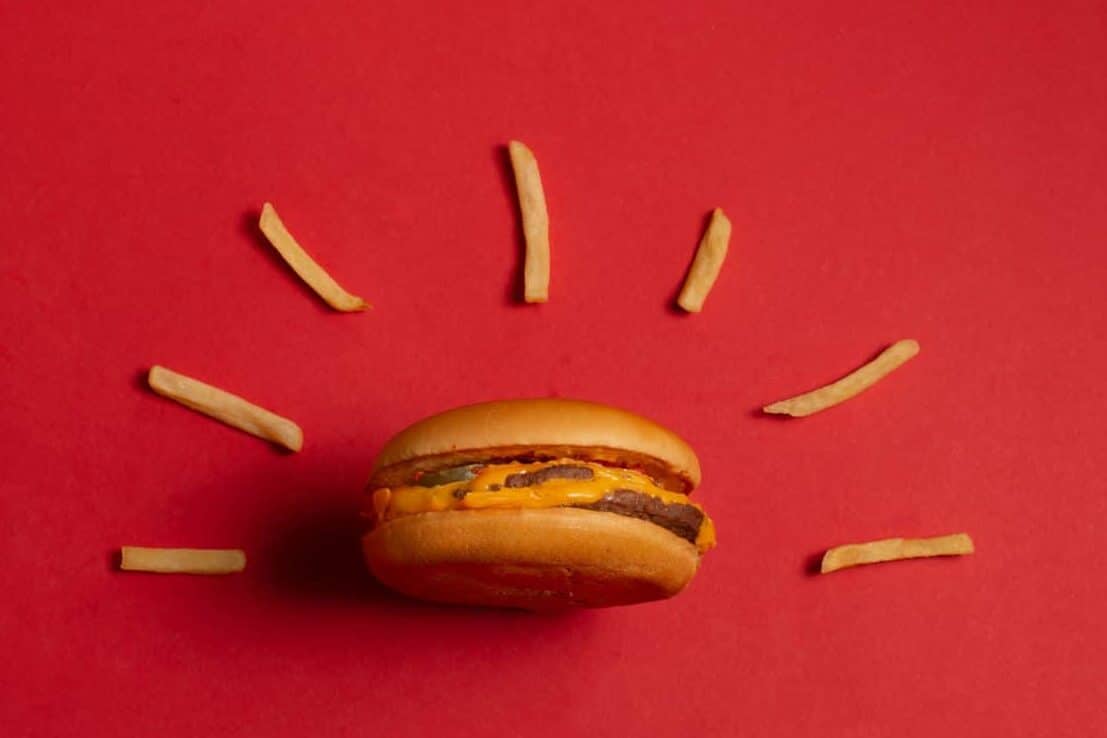 Essentially while there are vegetarian, keto, and generally healthier options available on the McDonald's menu, you still need to be conscientious of how these ingredients translate. Most of these "healthy" options need to be ordered without sauces or specific toppings. That's the easiest way for them to actually be the healthiest version of a meal. Others that provide a high dose of protein, or general nutrients are also full of added sodium, sugar, and unhealthy fats. McDonald's has remained popular because it is accessible, affordable, and, yes, quite tasty. But if you're ordering the healthy options on the menu, keep in mind that even these options should be eaten in moderation.
And that's the nutritional truth of the golden arches of the McDonald's empire!
The image featured at the top of this post is ©New Africa/Shutterstock.com.