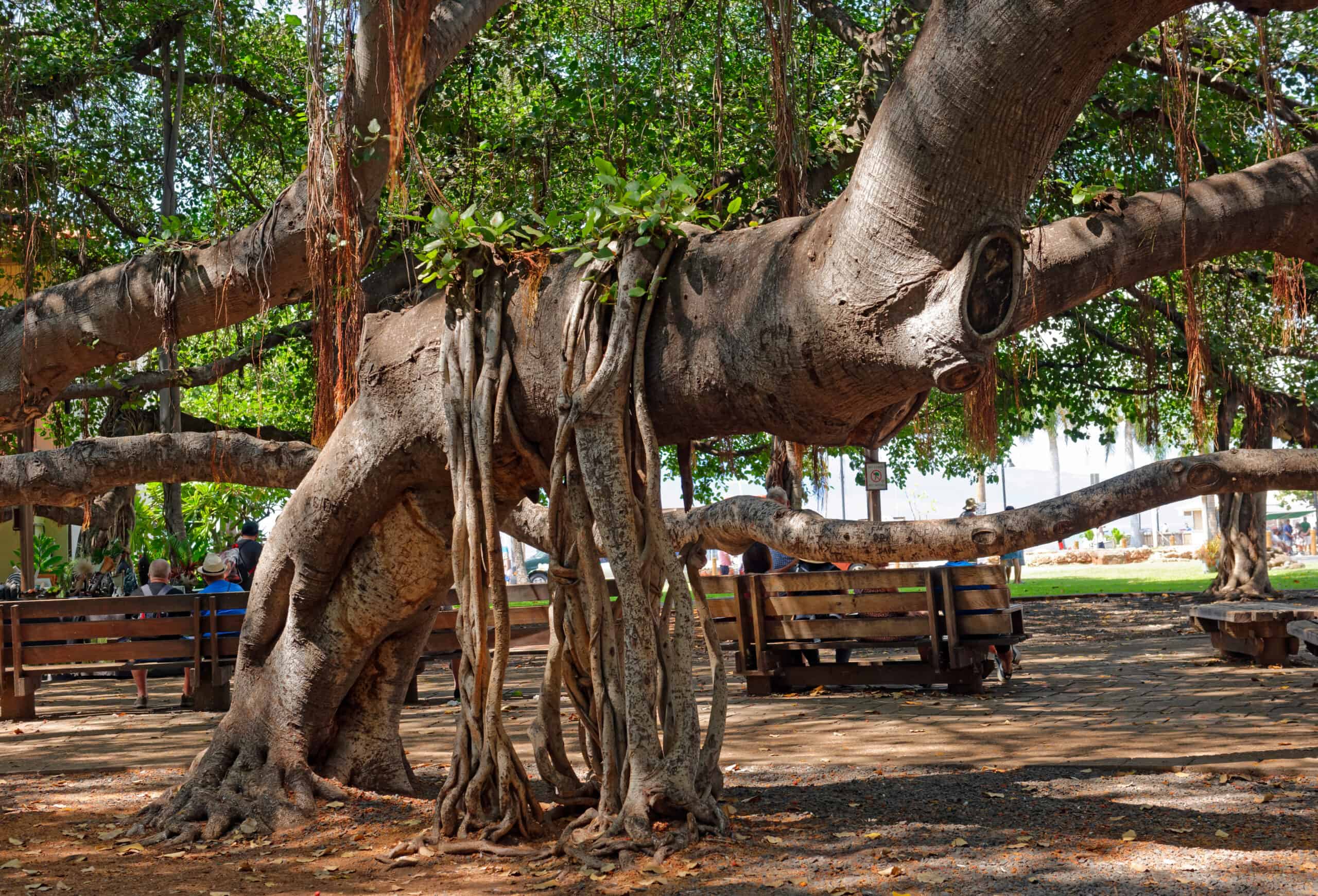 Maui is a magical place filled with beauty, adventure, and some of the most beautiful places in the world. If you're planning a trip to this tropical island paradise, make the most of your time there by exploring exotic destinations. Here are the sights you've got to see in Maui.
The Road to Hana
The Hana Highway, also known as "The Road to Hana", is a 64.4-mile highway connecting the towns of Kahului and Hana. More than a means of transportation, The Road to Hana makes for a day trip filled with history, scenic views, and adventure. So if you came to Maui looking to swim in waterfalls, experience local culture, and find some of the best beaches, this is the tour for you to take.
This all-day adventure will allow you to see several must-see sights that are only accessible via the Hana Highway, including:
Ho'okipa Lookout
The Seven Sacred Pools
There are two different ways you can tour the Road to Hana: Driving yourself or taking a guided group tour. It's important to note that locals living along the road have been overwhelmed by the traffic that comes with the road's tourism, so taking a small group tour could be a tad more considerate. However, driving yourself is a ton of fun and allows you to move at your own pace – just remember to be respectful of the locals and their land.
If you decide to drive yourself, we recommend downloading the Gypsy Guide app for easy off-roading. For $10, you have access to a self-guided audio tour that gives directions and recommends scenic stops you otherwise might not know about, all while guiding you through the history of the island based on your location.
Haleakala National Park is one of the most surreal sights you might encounter on the island, with its peak soaring a whopping 10,023 feet above sea level. You're so high up, you can actually see above the clouds at its peak.
Known as "house of the sun" in Hawaiian, Haleakala is a dormant volcano featuring staggering landscapes, soaring views, and one of the most spectacular spots to watch sunrise on earth. According to Hawaiian legend, the crater got it's name when Maui the demigod stood atop the volcano and lassoed the sun while trying to make the days last longer.
The summit is best known for its stunning sunrises, which became so popular that the park now requires reservations for them. If you're planning to visit at sunrise (which we highly recommend), be sure to book your reservation with the National Park Service. All personal and rental vehicles need a reservation to enter the park from 3:00 a.m. to 7:00 a.m., and these can be made 60 days in advance. This reservation includes parking at the summit, but does not include the park's entry fee. If you're heading to Haleakala from Wailea or Ka'anapali, you can expect the drive up to the summit to take about two hours, so make sure you leave enough time to make the drive before sunrise starts!
Aside from seeing sunrise, there are also many hiking trails available to explore the 30,000 acres of Mars-like landscape Haleakala has to offer, so don't forget you're trail shoes! Additionally, you can explore the rocky terrain by booking guided tours, horseback tours, or bus tours.
Beaches, Beaches, and more Beaches!
It shouldn't be a surprise that we included Maui's beautiful beaches as must-see sights– the island is home to over 80 different beaches across 30 miles of shoreline. While we don't know if you'll be able to fit all 80 beaches into your itinerary, there are more than a few that you can't miss:
Ka'anapali Beach: Located in West Maui and one of the most popular beaches on the island. Expect crystal clear waters and pristine beaches perfect for swimming and sunbathing. The nearby Black Rock also provides great snorkeling opportunities, and even cliff jumping if you're feeling adventurous!
Makena State Park: Home to both Big Beach and Little Beach, Makena State Park is located in South Maui and gives you the best of two beaches. You'll find some awesome waves at Big Beach for boogie boarding and find an intimate, secluded hideaway when you head to Little Beach.
Napili Bay Beach: A small beach with outer reefs that keep the waves at bay, giving you plenty of opportunities to snorkel and see marine wildlife. This bay is also a great spot to sit and watch sunset.
Check out our Best Beaches in Maui article to get more details on these beaches, along with our top overall beach recommendations. Whichever beach you choose, Maui's sandy shores and blue waters are absolutely a must-see sight.
Banyan Tree Park & Downtown Lahaina
Approximately 80% of Maui's tourists flock to downtown Lahaina to see its charming, colorful streets and the biggest Banyan tree you'll ever see. You can find the tree on Front Street, which was originally planted in 1873 and soars over 60 feet high today. With its many trunks, you'd think you were in a forest when it is actually the same tree sprouting from different places in the park.
Aside from the famous Banyan tree, Lahaina is home to a mix of art galleries, restaurants, souvenir shops, boutiques, and nightlife. Day or night, the foodie-favorite Down the Hatch, sip on beer at Maui Brewing Company, or simply enjoy the view and vibe of the quirky little downtown.
Stunning Snorkeling Spots
If you thought there was a lot to see on Maui, wait until you realize how much there is to snorkel! Snorkeling is one of the best ways you can explore the island and the sights of its natural habitat. Maui's waters are home to over 700 different reef species, some of which you can only find in the Hawaiian Islands, so these snorkel spots are definitely a must-see.
Molokini Crater: Located just a few miles off of Maui's coast, Molokini is a crescent-shaped volcanic crater and Hawaii's only island marine sanctuary. Its waters are extremely clear, and you can often see up to 150 feet below the surface. This is one of Maui's most popular attractions, and is only accessible by boat tour.
Honolua Bay: Slightly north of Kapalua in West Maui you'll find Honolua Bay, meaning "two harbors" in Hawaiian. The bay is part of the marine conservation district and has some of the best snorkeling on the island. You're guaranteed to see plenty of fish, coral, and green sea turtles, especially if you swim a little further from the shore. Tours are provided by boat, but you can also head here yourself by car with a short hike.
Black Rock: Black Rock is easily accessible via Ka'anapali Beach, so if you're staying on this stretch of resorts we highly recommend heading here for some easy-peasy snorkeling. It can get a bit crowded, but is free to access and typically has a few sea turtles to see!
There are several companies you can book various snorkel tours through, but local shops make it easier (and cheaper) than ever to explore these sights on your own with equipment rentals starting at just $5 a day!
RELATED LINKS:
5 Unusual Things to do in Maui
Things to Do as a Couple in Maui
The Best Beaches in Maui