Is your last name Walker? Do you know or are you related to someone with this last name? It is one of the oldest and most common names in the English language, first recorded in the thirteenth century. Originating in England, it has now spread worldwide and appears in other languages, too.
A wealth of information is available for online genealogical researchers. We will explore the name's meaning and origin. We will also look at the spelling variations and the records available online. Finally, we will note some of the most interesting facts and famous people with this surname.
Meaning and Origin of the Walker Family Name
Walker is an occupational surname, a last name that describes what the family did for a living. Originating in the Anglo-Saxon tribes of Great Britain, the Walkers worked as fullers. A fuller beat and trampled raw cloth in water to make it thicker. It also refers to someone who walked on freshly tanned leather to soften it.
The name derives from the Old English word "wealcere," meaning "fuller." Furthermore, it was initially spelled "Walkere" and evolved into its most common spelling today. This surname was first recorded in the 12th century and is one of England's oldest surnames. It also has roots in the Gaelic phrase "Mac an Fhucadair," which means the "son of the Fuller."
When England introduced the Poll Tax, last names became a necessity. As a result, last names began to be recorded in ledgers. In 1248, the first recorded spelling of the family name appeared in the "Select Documents of the Abbey of Bec" in the English locality of Warwickshire. Another early reference to the name Walker appears in historical records from the 13th century. The "Subsidy Rolls of Worcestershire, England," mentions "Henry le Walkere." Similarly, the Hundred Rolls in 1273 references individuals with the surname Walker in various English counties.
In his book The Landed Gentry, genealogist Bernard Burke details eight branches of the Walker family in England.
Walker of Blythe Hall
Walker of Berry Hill
Walker of the Priory Bathwick
Walker of Dalry
Walker of Tykillen
Walker of Berkswell Hall
Walker of Crawfordton
Walker Heneage of Compton Basset.
These families are discussed in detail here.
Walker Coat of Arms and Family Motto
Most ancient family names have a coat of arms. The Walker surname has approximately sixty different coats of arms representing the various branches of the family. In 1848, the aforementioned Bernard Burke published The General Armory of England, Ireland, and Scotland, which included details regarding the family's many blazons. He also included the names of some people associated with these coats of arms.
Sir Baldwin Wake Walker, KCB, 1841, Captain in the Royal Navy, Admiral, Turkish Navy
Thomas Walker, son of James, of Bow in county Middlesex, descendants of his father James
Major-General Sir George Townshend, K.C.B. (1815), Lieutenant-Governor of the Isle of Grenada (1815), of Bushy, county Hertford
John Henry Walker, of Marpool Hall, county Devon, and Packwood, county Warwickshire, 1856
Walker, of Hillfield House, Wootton St. Mary, county Worcestershire, 1870
Additionally, there are twenty-seven different family mottos, including the following.
Nil desperandum (Never despair)
Passibus aequis (Walk with measured tread)
Loyaulte mon honneur (My loyalty and my honor)
Passus rege meos (Guide me steps)
Per various casus (By various fortunes)
Sempter vigilans (Always watchful)
Faire sans dire (To do without saying)
Dum spiro spero (While I have breath I hope)
Notable Historical Figures with the Walker Family Name
Some notable historical figures with this name include Sir Edward Walker (1612 – 1677), who bought William Shakespeare's home in Stratford-On-Avon in 1675, and a curate named Robert Walker (1789 – 1854) whom poet William Wordsworth honored in his poem "Wonderful Walker."
Some of the earliest settlers in America were named Walker. In 1623, John and Isabel Walker immigrated to Virginia. Sarah and Robert Walker, from Lancashire, England, arrived in Salem, Massachusetts in 1630. Moreover, in 1604, the British arrived in the West Indies and established settlements. Some of the earliest settlers there were named Walker, including a thirty-four-year-old woman named Grace Walker, who arrived in 1601, and eighteen-year-old Joseph Walker in 1617.
Extensive immigration records reveal that this family also frequently immigrated to Canada, New Zealand, and Australia. Furthermore, the name spread across the European continent, which resulted in many regional offshoots of the name.
Variations of the Walker Family Name
Like all family names, there are many offshoots and variations of the Walker surname. Because so many surnames have ancient origins, they may have been spelled or pronounced differently as they traveled throughout the world. As a result, the spellings of the name changed. Here are a few of the most common variations of the Walker name.
Waller
Walke
Walmer
Wicker
Acker
Galler
Hawker
Walter
Walzer
The surname Walker also has variations in different languages, as surnames often adapt to a region's linguistic characteristics. Moreover, here are the equivalents of the family name Walker in several languages.
Danish: Vandrer
Dutch: Loper
French, Marcheur
Italian: Camminatore
Norwegian: Vandrere
Portuguese: Andarilho
Spanish: Caminante
Swedish: Vandrande
Historical Records Relating to the Walker Family Name
When a family name travels as widely as Walker, the more information you have about your family lineage, the more likely you will have successful genealogical research. The Ancestry website has nineteen million records for the Walker surname. Having so much information at your disposal becomes a hindrance if you do not have a lot of information about your family origins.
Census records are beneficial in research because they contain information such as the number of household members, the age of each member, and occupation. They may also have details regarding marriage and military service. The information in census records can be cross-referenced with other genealogical resources, such as local church records and newspaper archives.
For instance, census records reveal how the Walker family traveled across the United States. In 1840, there were 587 families with the name living in New York, and New York had the most people with the Walker surname that year. Another example of census information comes from the 1940 census. That year, the most common occupations for women named Walker were maid, cook, and housewife.
Online Research Relating to the Walker Family Name
If you are researching the Walker family name, here are some helpful websites.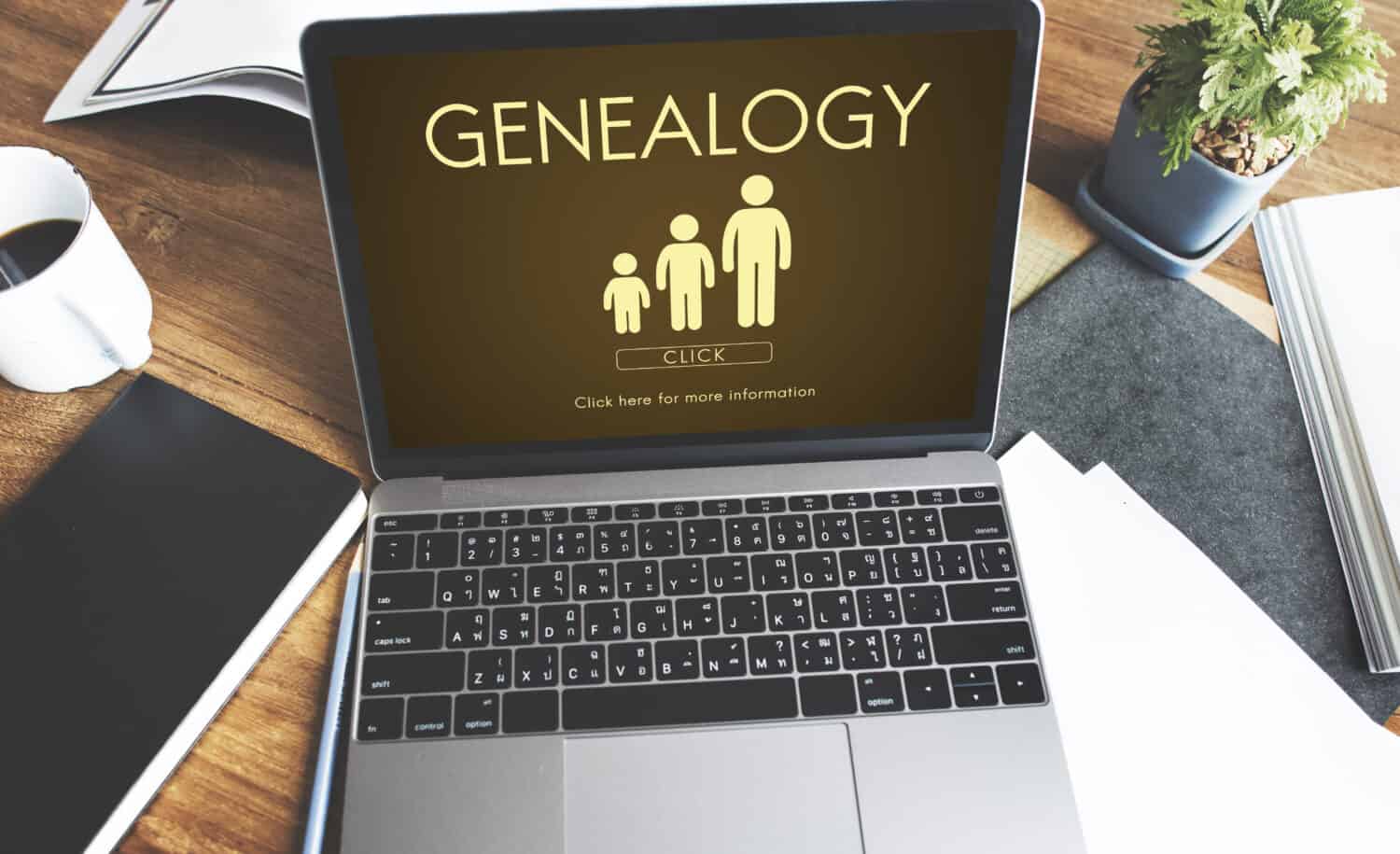 Fun Facts About the Walker Family Name
The surname Walker has a rich legacy, leaving its mark on pop culture, history, science, and everyday life. Here are some fun facts and interesting tidbits about this family name.
Approximately seven-hundred thousand people share the Walker family name.
It is the 41st most popular surname in the United States.
Moreover, It is the 28th most common surname in England.
Walker was once a popular first name. Photographer Walker Evans and writer Walker Percy are two examples.
Named after American astronomer Stephen Walker, The Walker Gap is a division in Saturn's A ring, a prominent feature in the planet's ring system.
Sir Robert Walker (1801–1869) was a Scottish surgeon known for his work on the anatomy of the human eye.
The name Walker is closely associated with whiskey production. Johnnie Walker, a well-known Scotch whisky brand, was founded by John Walker in the early 19th century. It is now an iconic brand of whiskey.
The name Walker appears in several song titles. For instance, Steve Earle has a song called "John Walker Blues," while the Scottish group Belle & Sebastian sings "Roy Walker."
Ava, Charlotte, and Olivia for girls and Alexander, Benjamin, and William for boys are the most popular first names paired with Walker.
Alice Walker's novel The Color Purple was turned into both a film and an award-winning musical.
Famous People With the Walker Family Name
Centuries on, many people named Walker have become famous in a variety of fields. Here are a few you might recognize.
Albertina Walker – American gospel singer and actress who was called the "Queen of Gospel Music."
Alice Walker – American author best known for her novel "The Color Purple."
Billy Walker – American country singer whose nickname was the "Tall Texan."
Charles D. Walker – American astronaut and engineer who flew on three Space Shuttle missions.
Clay Walker – American country singer best known for the song "What's It to You?"
Craven Walker – Inventor of the lava lamp.
Herschel Walker – Professional American football player inducted into the College Football Hall of Fame in 1999.
Hezekiah Walker – Popular pastor and gospel music performer.
Kim Walker – Actress best known for her character Heather Chandler in the film Heathers.
Lucy Walker – English film director best known for her documentary films.
Madam C. J. Walker – African-American entrepreneur and philanthropist was the wealthiest self-made woman in the United States at the time of her death.
Mary Edwards Walker – American surgeon and abolitionist who became the first woman to receive the Medal of Honor.
Paul Walker – Actor best known for his roles in the Fast & Furious movie franchise.
Rebecca Walker – American writer, activist, and feminist. She is the daughter of Alice Walker, author of The Color Purple.
Scott Walker – English singer/songwriter famous for his distinctive baritone voice.
Terri Walker – English R&B singer and songwriter.
T-Bone Walker – American blues artist who was a pioneer in the jump blues sound.
Final Thoughts
The Walker family name evolved from an occupational name representing those who "walked" on tanned leather or cloth to a name now found worldwide, representing people from many cultures and occupations. Over time, this surname transcended its original meaning and is now one of the most common surnames in English-speaking countries. It also has variants in other languages, reflecting the many historical and social changes over the centuries.
While researching a family name like Walker with a long and storied legacy can be challenging, there is a wealth of information online. There are many genealogical resources to explore including census records, family websites, and DNA matches. If this is your last name, you are connected to a surname with a long and storied legacy. There is much left to discover about the Walker family name.
The image featured at the top of this post is ©Mark Poprocki/Shutterstock.com.