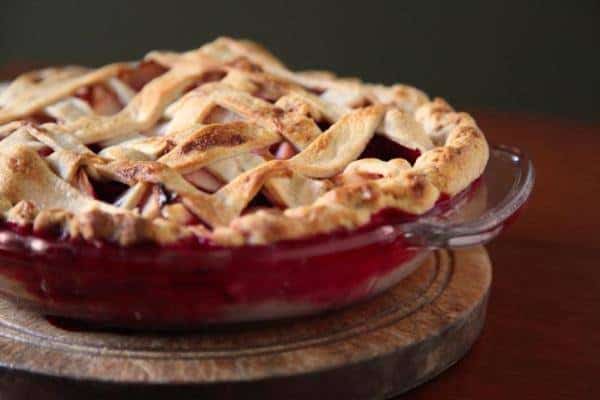 Apple pie is one of the most cherished American desserts. Add a dash of cheer to your table this year by adding the tartness of cranberries. Finding new ways to remake classic pies can be an exciting endeavor; no matter how many years you've been baking, there's always something new to discover.
This apple cranberry pie goes perfectly with our homemade pie crust recipe. From the moment it's out of the oven and onto your plate, you'll be dazzled by its heavenly aroma and simple yet dynamic taste. Perfecting your own apple pie recipe takes plenty of patience, practice and, of course, apples.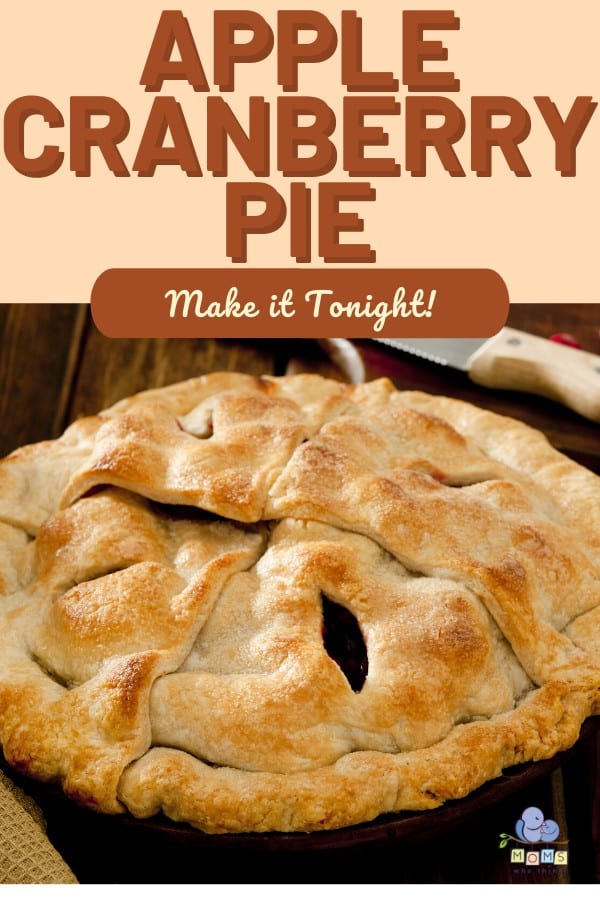 How to Choose the Perfect Apples for Your Apple Cranberry Pie
Apples are a diverse fruit ripe with flavor and texture; the type of apples you choose for your pie will have a major impact on the final product. The best apples for apple pie are the red McIntosh and Rome apples. Their crunchy texture holds up well during baking, so your pie won't turn out runny or mushy. Many beginner pie bakers make the mistake of choosing the Red Delicious as their apple of choice, but this common apple doesn't bode well in the oven.
You may also grab a Golden Delicious, which is naturally one of the sweetest apples and can be an excellent choice for people who want to make a healthy apple pie with low sugar.
Perfecting the Pie Crust
Learning how to make a homemade pie crust is the pinnacle of achievement for most aspiring bakers; when you can whip up your own dough from scratch and flawlessly weave a lattice top to showcase your beautiful filling, it feels like you've conquered the world. Not only does a well-made pie wow your guests, but it fills you with a sense of pride and truly envokes a feeling of accomplishment.
There's a reason why pies have been cherished and enjoyed for centuries; not only are they delicious, but the process of making one from scratch can be calming and cathartic. Just as an artist explores on the canvas, a baker gets to know themselves through their confections.
Now, there's nothing wrong with store-bought pie crusts, but if you're ready to take your pies to the next level, learning to make your own is a must. We are a big fan of experimenting with pie recipes. From phyllo crust chicken pot pie to a Mexican twist on classic Shepherd's pie, there are hundreds of ways you can rely on your crust recipe as the basis of a hearty meal.
Tips for Making Your Own Pie Crust
Keep these suggestions in mind as you prepare to make this apple cranberry pie recipe. With enough patience and attention to detail, you'll wind up with a beautiful, flaky crust that melts in your mouth and brings out all the best flavors of the filling.
Mix with cold water to stop butter from melting.
Don't mix too much; you want the dough to be firm and kneadable.
Place your pie crust in the fridge or freezer for 30 minutes before baking; cold crust holds its shape better during baking.
Turn the dough about 90 degrees after each roll to prevent sticking.
Keep edges of the crust thicker than the middle.
If you enjoy this apple cranberry pie recipe, check out some of our other easy apple recipes that are great for kids, too like flaky apple dumplings, baked apple pancakes and pumpkin apple cobbler.
Print
Apple Cranberry Pie
---
Author:

Total Time:

1 hour
1

(15 ounce) package refrigerated pie crusts

¾ cup

sugar

1 Tablespoon

all-purpose flour

1 teaspoon

ground cinnamon

4

large Granny Smith apples – peeled, cored and sliced

1 cup

cranberries, coarsely chopped
---
Instructions
Preheat oven to 400°F.
Unfold 1 piecrust; press out fold lines.
Fit piecrust into a 9-inch pie plate according to package directions.
Combine sugar, flour, and cinnamon in a large bowl; add apples and cranberries, tossing gently. Spoon mixture into pie crust.
Unfold remaining pie crust; press out fold lines.
Roll to ⅛-inch thickness. Place over filling; fold edges under and crimp, or cut into strips and weave lattice-style if desired.
Cut slits in top to allow steam to escape.
Bake 40 to 50 minutes or until crust is golden. Cover edges with aluminium foil to prevent over-browning, if necessary. Cool on a wire rack one hour before serving.
Prep Time:

15

Cook Time:

45