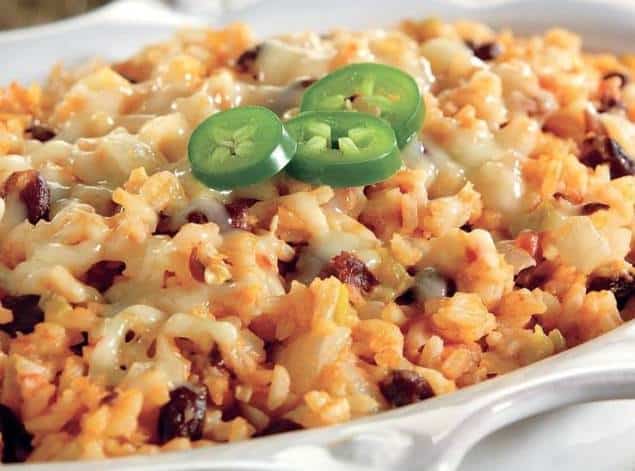 Arroz con Queso
Ingredients:
8 ounces canned whole tomatoes, crushed
15 ounces black beans, rinsed and drained
1-1/2 cups uncooked converted long-grain rice
1 onion, chopped
1 cup ricotta cheese
4 ounces chopped green chilies
2 Tablespoons vegetable oil
3 teaspoons minced garlic
2 cups grated Monterey Jack cheese, divided
Directions:
1. Combine tomatoes, beans, rice, onion, ricotta cheese, chilies, oil, garlic and 1 cup Monterey Jack cheese in crockpot; mix thoroughly.
2. Cover; cook on LOW 6 to 9 hours or until liquid is absorbed.
3. Sprinkle with remaining cheese before serving.