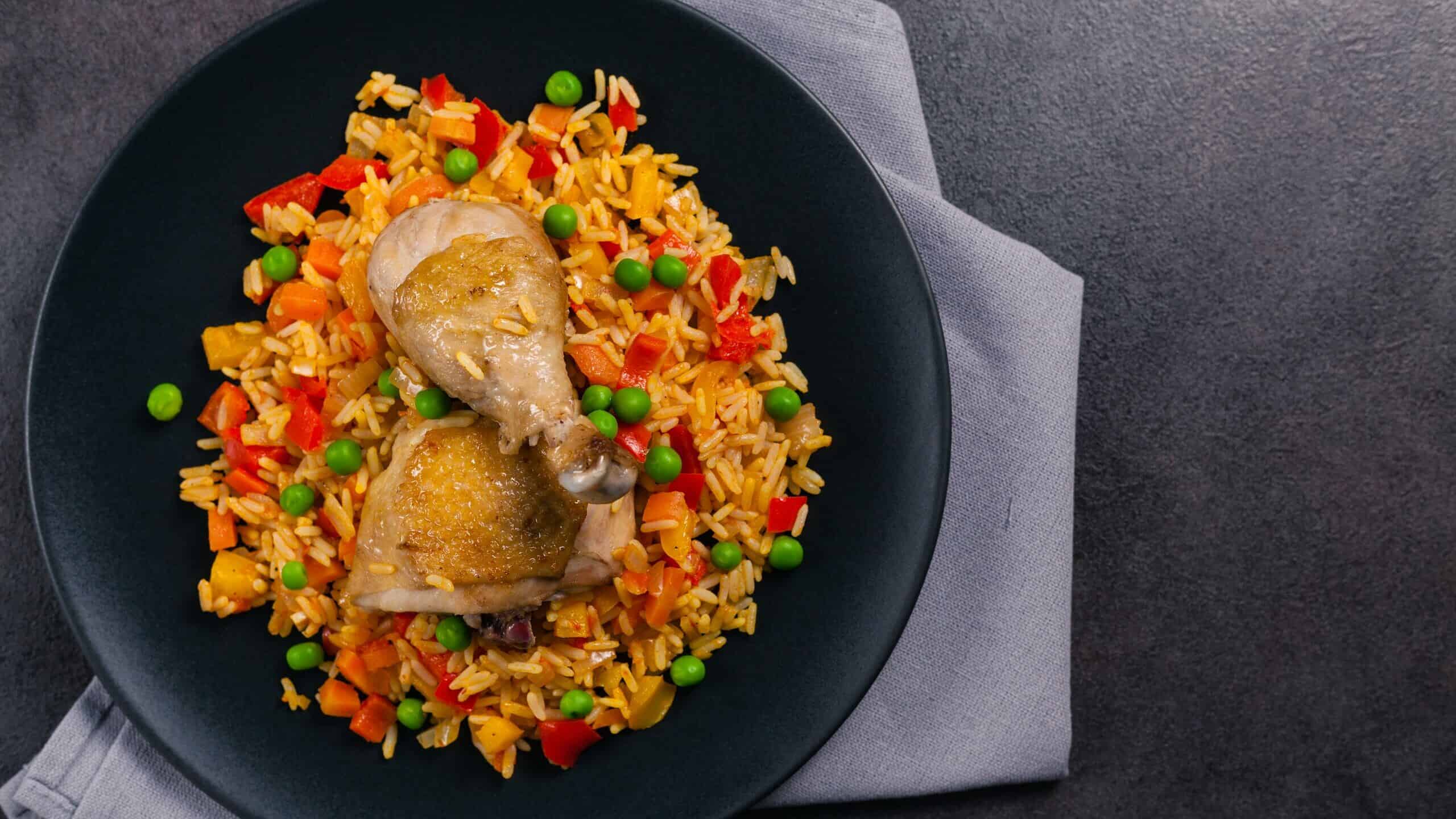 Easy Arroz con Pollo
Ingredients:
1¾ cups uncooked instant white rice
6 boneless skinless chicken breast halves (4 ounces each)
Garlic salt and pepper to taste
1 can (14½ ounces) chicken broth
1 cup picante sauce
1 can (8 ounces) tomato sauce
½ cup chopped onion
½ cup chopped green pepper
½ cup shredded Monterey Jack cheese
½ cup shredded cheddar cheese
Directions:
1. Spread the rice in a greased 13 in. x 9 in. baking dish.
2. Sprinkle both sides of chicken with garlic salt and pepper; place over rice.
3. In a large bowl, combine the broth, picante sauce, tomato sauce, onion, and green pepper; pour over the chicken.
4. Cover and bake at 350° for 55 minutes or until a meat thermometer reads 170°. Sprinkle with cheeses. Bake, uncovered, 5 minutes longer or until cheese is melted.
Yield: 6 servings
Nutrition Information:
1 serving equals:
351 calories
9 g fat (5 g saturated fat)
91 mg cholesterol
791 mg sodium
30 g carbohydrate
1 g fiber
35 g protein