Knee Pads for crawling baby
Materials:
Tube socks with stretchy top (4-6")
Yarn/crochet string
Crochet hook (size appropriate for thickness of yarn)
Directions:

1.  Cut foot off socks, on raw edge poke hook through sox and do a single crochet, repeat every other rib.
2.  Add addtiional rows as desired.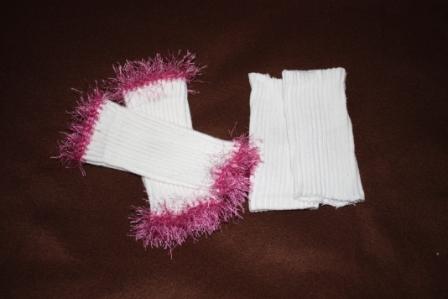 3.  Repeat for the finished edge.