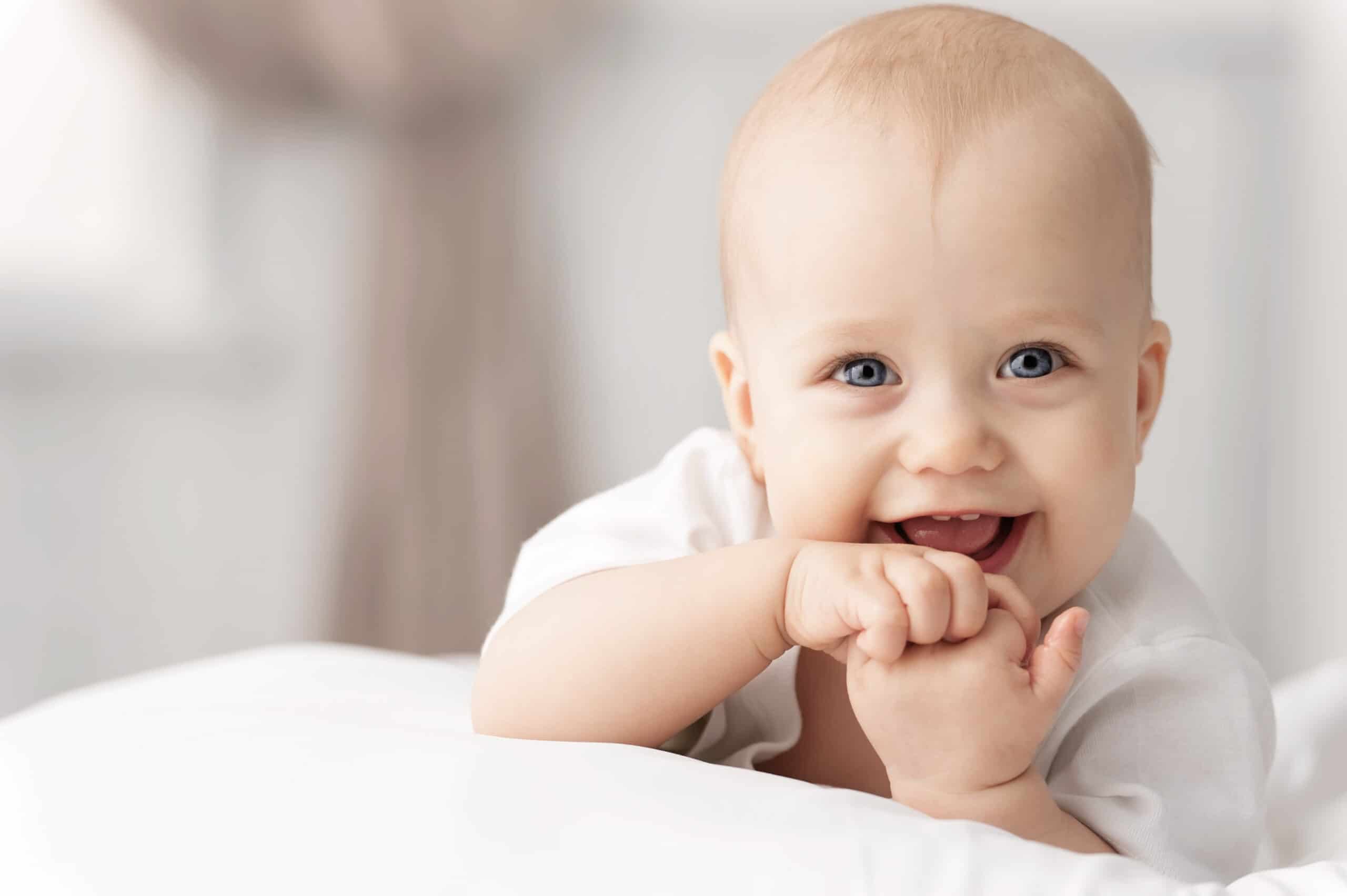 Let's Get Ready for Baby!
Sign up for our monthly pregnancy email series, and you'll get regular updates on your baby's development, helpful timelines to get ready for their arrival, must-have baby needs and so much more! PLUS, you'll get instant access to the MomsWhoThink "Ultimate Guide to Baby Naming in 2022."
CLICK HERE
to get started!
When you hear the baby name Barbie, you may instantly think of the popular doll made by Mattel. This option is actually much older than that, however, starting as a nickname for Barbara. Though no longer a top 1,000 name, it was a top 800 name for three years in the 1960s.
Meaning of the name Barbie:
English: foreign woman
Origin of the name Barbie:
Barbie began as a nickname for the more traditional and serious name Barbara. This latter name came from the Greek word "barbaros." The first Barbara was a character in mythology who watched over architects and geologists, becoming popular among Christians in the Middle Ages in England.
Symbolism of the name Barbie:
Barbie has the same meaning as the baby name Barbara. The Greek word "barbaros" that this latter name comes from means "foreign" in English.
Style of the name Barbie:
Traditional
Gender of the name Barbie:
Barbie is a fun baby name for girls.
Pronunciation of the name Barbie:
BAHR-bee
Number of syllables in the name Barbie:
Two
Emotion evoked from the name Barbie:
Barbie is a fun and simple name for baby girls. It feels young and outgoing, full of personality.
Alternative spellings for the name Barbie:
Barbi
Barbee
Barbei
Barbey
Barby
Barbeigh
Nicknames for the name Barbie:
Popularity of the name Barie:
The baby name Barbie was only a top 1,000 baby name on the Social Security Popularity Index in the 1960s. It arrived in 1961 at rank 934, becoming a top 800 name in 1963 at rank 796. The name did find its last year thus far on the top 1,000 list in 1968 at rank 939.
Related names for the name Barbie:
Great middle names for Barbie and their meanings:
Famous people with the name Barbie:
Barbies in popular culture:
Barbie (name of a doll made by Mattel)