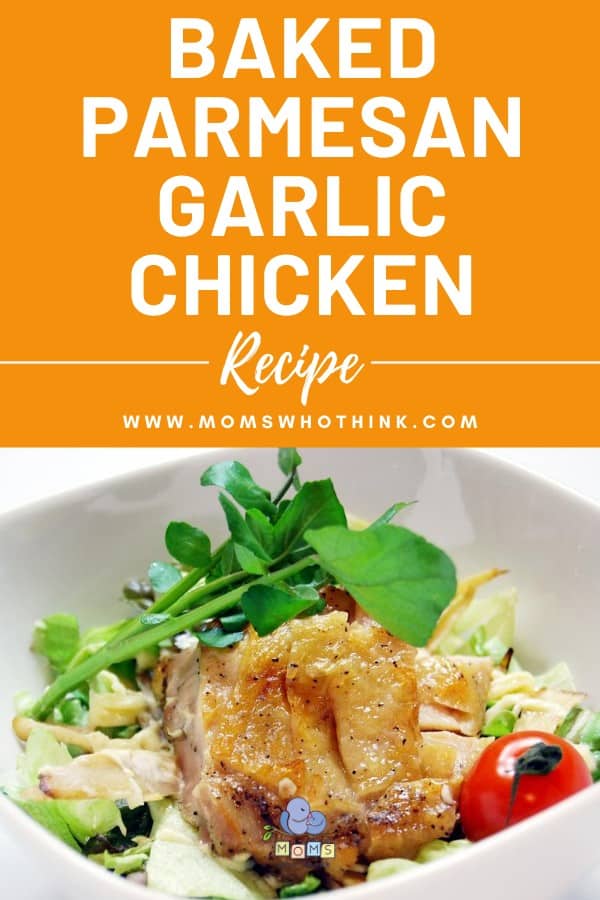 Baked Parmesan Garlic Chicken
This easy baked Parmesan garlic chicken recipe only uses four ingredients but is packed with taste. Boneless chicken breasts are coated in a flavorful blend of cheese, garlic, and spices for a wonderful main dish that goes with anything from spaghetti to baked beans.
You can change out the Parmesan cheese with the same great results…Romano, Three Cheese Blend, or Asiago are delicious alternatives to the Parmesan cheese in this recipe. They all pair wonderfully with garlic and chicken.
Ingredients:
1 cup grated Parmesan cheese
1 package Good Seasons Italian Dressing mix
1/2 teaspoon garlic powder
6 boneless skinless chicken breast halves
Directions:
1. Preheat oven to 400 degrees F.
2. Mix cheese, dressing mix and garlic powder.
3. Moisten chicken breasts with water; coat with cheese mixture. Place in shallow baking dish.
4. Bake 20 to 25 min. or until chicken is no longer pink in the center.
You might also like:
Click for more Chicken recipes