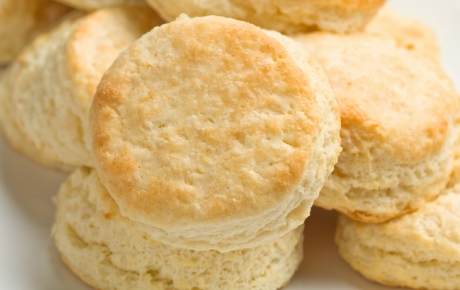 Homemade Biscuit Recipe
This is an old homemade biscuit recipe that is absolutely delicious. Serve biscuits with dinner and turn those comfort food meals into something special.
This biscuit recipe makes biscuits that refrigerate well, perfect for quick breakfasts. Be sure to try Mama Shirley's Homemade Buttermilk Biscuits too!
Ingredients:
4 cups self-rising flour
1 Tablespoon sugar
1 Tablespoon baking powder
2 cups buttermilk
2/3 cup shortening
Makes 20 biscuits
Biscuit Directions:
1. Mix all ingredients together, but do not knead. Roll out to 1″ thick.
2. Cut with biscuit cutter and brush tops with additional buttermilk.
3. Place on greased cookie sheet. Bake at 400 degrees F for 15 minutes.