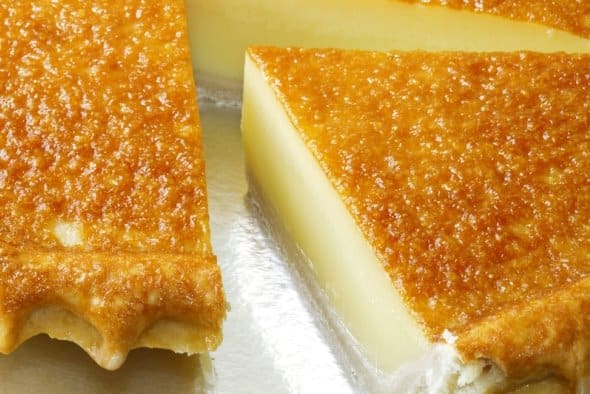 Buttermilk Pie Recipe
This buttermilk pie recipe produces a rich, dense custard pie. It is an old-time favorite pie, served at many Sunday dinners after a meal of fried chicken and other comfort foods.
Buttermilk Pie
Ingredients:
Pastry for 1 pie crust (recipe here)
1 3/4 cups sugar
1/2 cup butter
2 eggs
1 cup buttermilk
3 Tablespoons flour
1 Tablespoon vanilla
Directions:
1. Preheat oven to 350 degrees F
2. Place all ingredients into a double boiler, cook over medium heat (stirring often) for 5 minutes, until all ingredients are melted.
3. Pour into unbaked pie crust and bake for 40 minutes, or until the filling is firm and golden.