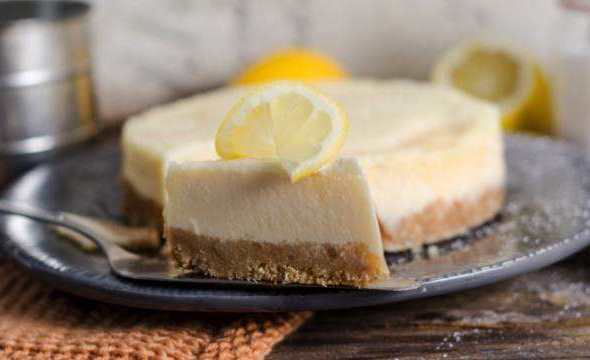 Who doesn't love a delicious dessert to end a meal? This smooth and creamy cheesecake is filled with the luscious taste of perfectly sweetened cream cheese. It's a rich, heavenly dessert that will dazzle your family and keep them coming back for more. Read on to make this creamy cheesecake recipe that couldn't be easier. If you are looking to mix it up, we also have many more cheesecake recipes to make the perfect dessert this week.
Creamy Cheesecake Recipe
Ingredients
Cheesecake Crust:
1/3 cup powdered sugar
4 Tablespoons butter or margarine
1 1/2 cups graham cracker crumbs
Directions for cheesecake crust:
1. Melt butter and add to graham cracker crumbs and powdered sugar. Line the bottom of a spring form pan to form bottom and sides of crust.
Cheese Cake Filling and Topping Ingredients:
3 (8 oz.) packages cream cheese, softened
1 cup sugar
1 teaspoon vanilla
1/4 cup heavy cream
4 eggs
1 pint sour cream mixed with 1 Tablespoon sugar and 1 teaspoon vanilla
Directions for cheese cake filling:
1. Mix cream cheese, sugar, vanilla, and heavy cream until smooth. Add eggs, one at a time, mixing well after each addition.
2. Pour mixture into springform pan. Bake at 350 degrees F for approximately 50 minutes. Do not turn off the oven.
3. Remove the cheesecake and spread the sour cream mixture on top. Return to the oven for another 5 minutes.
4. Cool in pan for 5 minutes. Run a knife around the edge to loosen. Remove side of springform pan and refrigerate.